Looking to catch movies like Zombieland: Double Tap, Spider-Man: Far From Home, or Once Upon a Time in Hollywood? Or maybe you want to watch original hits like Outlander or P-Valley. Whatever your premium tastes are, you can find something great on Starz.
The best way to watch only Starz is by subscribing directly to their subscription service. You can also watch Starz live without cable with one of these streaming services: Sling TV, Philo, fubo, Hulu With Live TV, DirecTV Stream, or YouTube TV. In this article, we'll help you decide which option is best for you.
Wondering what's on Starz right now? With the Flixed TV Guide for Starz, you can see a full overview of all the shows and movies airing on this network for up to the next week. Try it out now.
Watch Starz on demand
This is definitely the simplest way to watch Starz without cable, especially if you are not interested in a "skinny bundle" service. Following in the footsteps of HBO and Showtime, Starz now offers a standalone Starz streaming subscription and can be subscribed to on a month-to-month basis and canceled any time. Unlike some other premium networks, such as HBO, Starz does not currently allow you to sign into Starz.com or the Starz app with your internet TV subscription.
Using Starz.com or the Starz app, you can watch on-demand shows within a few hours after they air, and get access to their entire library of movies, TV shows, original documentaries, and more.
Currently, the Starz app is available on iOS and Android, as well as on Roku, Chromecast, Apple TV, and Amazon Fire TV, so you have plenty of options for streaming your favorite shows and movies. If you want, you can get signed up now and get a free 7-day trial of Starz to see if you enjoy the movies and programming available.
Obsessable original series
Watch Starz on Sling TV
Sling TV was the very first "skinny bundle" internet TV service. When it was released in 2015, it was groundbreaking, and quickly picked up new subscribers. Currently, more than 2.2 million people use this service, which offers "a la carte" cable packages at a reasonable price—and without a long-term contract. Here's what you need to know about Sling TV.
Sling TV Pricing and Packages
There are two primary packages to choose from with Sling TV. You can get about 30 channels with Sling Orange or get 40 channels with Sling Blue. You can also combine both with Sling Orange + Blue.
There are some channels that are exclusive to each package. ESPN and Disney channels are only available in Sling Orange, for example, so you can't get them in Sling Blue; you'll need to get Orange + Blue if you want comprehensive channel coverage.
Live Sports
& Premium Channels
Experience the best of TV
Get Half-off →
Get Half-off →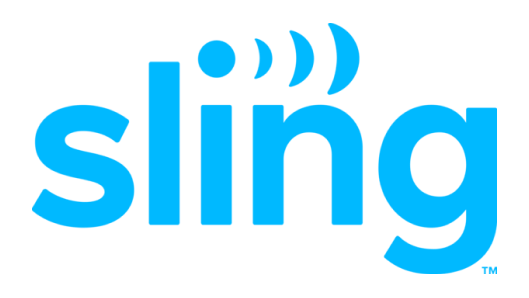 Sling TV Channels
Starz, being a premium channel, is not included in either package by default. Instead, it's one of Sling TV's many "Extras". Once you choose a subscription package, you can add a variety of different channels and packages with this feature. You can choose from Sports, Entertainment, Lifestyle, and even foreign-language channel packages. See their website for full details.
You can subscribe to Starz as an optional "Premium Extra" add-on, for $9/month. This will get you access to the Starz live channel, as well as a number of on-demand shows, stand-up comedy specials, movies, and original programming.
For a full breakdown of what Sling has to offer, check out our review.
Watch Starz on Philo
Source: Philo
With Philo, you can shave a ton of money off of your entertainment bill. It's one of the cheapest options out there for tuning into channels like Starz without cable.
Philo Pricing and Packages
Philo has one plan that comes with 70+ channels and includes the option for add-ons, including Starz, and MGM+.
Philo Channels
Philo's menu includes educational channels like Discovery, History and Science Channel. There are also lots of lifestyle channels like A&E, BET and others. There are no sports and news channels, though, so if you're in need of those, Philo may not be the best option. See a full lineup of Philo channels.
For a full look at Philo, read our review.
Watch Starz on fubo
Source: fubo
fubo added Starz as an optional add-on in December of 2020, so it's now a great way to watch Starz without cable. Learn more about fubo below and see if it's right for you.
fubo Pricing and Packages
fubo offers four different packages: Pro, Elite, Ultimate, and Latino. Of course, Starz doesn't come with these packages, though. You'll have to pay an extra $9.99/month fee to get Starz and its related networks.
fubo Channels
fubo's channel lineups depend on the plan you choose. Its cheapest English plan, Pro, comes with 160+ channels, while its most expensive plan, Ultimate, comes with 280+. You can get Starz without cable, as well as ESPN, Fox Sports, Fox News, CNN, local broadcast networks, and lots of other top channels like Food Network and HGTV. Learn more about the full lineup.
For a full look at fubo, check out our review.
Watch Starz on Hulu + Live TV
Source: Hulu With Live TV
Hulu With Live TV is Hulu's attempt to break into the streaming market, and it's been largely successful thanks to a great package of channels, upgradable features and great app support. Learn more about watching Starz without cable on Hulu With Live TV below.
Hulu With Live TV Pricing and Packages
Hulu With Live TV has two packages: one with ads and one without. You also get subscriptions to Disney+ and ESPN included in your package. It comes with 90+ channels, depending on your location.
Award winning Hulu originals
Thousands of shows and movies
Award winning Hulu originals
Thousands of shows and movies
Hulu With Live TV Channels
Hulu With Live TV has a number of great channels, including ABC, FOX, Big Ten Network, MTV, TLC, and more. Starz is not included by default, as it's a premium network. To add Starz to your Hulu With Live TV subscription, you'll have to pay an additional $10/month. You can also get other premium channels like HBO, Cinemax and Showtime with Hulu With Live TV.
Check out our Hulu + Live TV Review for more information.
Watch Starz On DirecTV Stream
Source: DirecTV
DirecTV Stream is a pretty good way to watch Starz without cable, though it's a bit expensive compared to some of the other options we've discussed in this article.
DirecTV Stream Pricing and Packages
There are four plans for you to choose from with DirecTV Stream: Choice, Entertainment, Premier, and Ultimate. The number of channels you get depends on your plan.
Stream on unlimited devices at home
Regional sports networks included
Stream on unlimited devices at home
Regional sports networks included
Stream on unlimited devices at home
Regional sports networks included
Stream on unlimited devices at home
You can add Starz to any DirecTV Stream package, including the base-tier for $11/month. You can also get the most expensive Premier package to get Starz, HBO, Cinemax, and a variety of other premium channels for a few months free.
DirecTV Stream Channels
DirecTV Stream has a lot of great channels for cord-cutters. Beyond Starz, you'll also get ESPN, Fox Sports, Fox News, CNN, HGTV, FX, Food Network, and a lot of other top channels with even the base-tier Entertainment subscription.
Check out our full review to see what else DirecTV Stream has to offer.
Watch Starz on YouTube TV
YouTube TV, by Google, is one of the best internet TV streaming services for watching Starz without cable. This is thanks to its great features, reasonable price and fantastic channel lineup. Learn more below.
YouTube TV Pricing and Packages
YouTube TV has two packages, an English package and a Spanish package, respectively. The English package comes with 100+ channels, unlimited DVR, and 3 simultaneous streams. The Spanish plan comes with the same features, just with 30+ Spanish channels. Check out our Youtube TV plans and pricing article for more information.
85+ broadcast, cable, and regional sports networks
YouTube TV Channels
YouTube TV has a great lineup of channels, including local stations like ABC, FOX, and CBS, and other channels like Animal Planet, BBC America, ESPN, FX, MTV, and more.
Starz is a premium option, so you'll need to pay $9/month extra for it. YouTube TV has a huge lineup of other premium channels, too, including Shudder, Sundance Now, MGM+, AMC+, and Showtime, to name a few.
Read our Youtube TV Review for more information.
Eric Liston • Author
Eric Liston is a content writer based in Columbus, Ohio. Since 2015, he's been writing about technology, cord-cutting, and helping everyday people save money. He also has expertise writing about medicine, dentistry, insurance, and a variety of other industries. No matter what he's writing, his focus is always on simplifying complex concepts and making them approachable for everyone. When he's not slamming away on his keyboard at his home office, you'll find Eric reading sci-fi novels, improving his disc golf game (he just hit his first 400-foot drive) and playing video games on his gaming PC.
Davan Hamilton • Editor
Davan Hamilton is an editor and writer based in Jacksonville, FL. Holding a degree in Interdisciplinary Studies, her writing spans a wide range, from essays on film criticism and analysis to surreal poetry. Now, she works for Flixed as an editor, continuing to ignore the list of passion projects she's accumulated. When she's not glued to her computer, you can find her building endless amounts of Lego sets, binge-reading manga, or playing with (fighting) her cat.