DirecTV Stream is one of the oldest multi-channel live TV streaming services on the market. Although it's gone through multiple name changes and changed hands several times since it was first launched in 2016, some aspects of its service have remained the same. Specifically, its slate of Regional Sports Networks that are hard to find anywhere else in today's cord-cutting market.
DirecTV Stream review
Source: DirecTV
Don't need the long version? Here's the tl;dr summary of our DirecTV Stream review:
DirecTV Stream has some of the most extensive channel packages on the market
Those channel packages include many entertainment, news, sports, and local broadcast networks
DirecTV Stream is also the only place you'll find a full(ish) suite of Regional Sports Networks outside of traditional cable TV
The service has really upped its game on the features, allowing you to record up to 30 movies, shows, or sports programs (this one's limited) for up to 9 months
You can also stream on up to 3 devices at once, even devices that aren't connected to your home network
All of this comes at a high cost for DirecTV Stream, however, and to get the most out of DirecTV Stream, you're going to pay far more than you would with every other competing service on the market.
All told, we give DirecTV Stream a solid 7.5. It's not a bad service, but it's also not the best from a price standpoint. While it's true prices are increasing across the board for streaming services, you don't have to pay this much quite yet — unless you need Regional Sports Networks. If that's you, DirecTV Stream is probably your best option, hands down.
Live & On-demand.
No contract.
Starting at $69.99/mo
Watch Now →
Watch Now →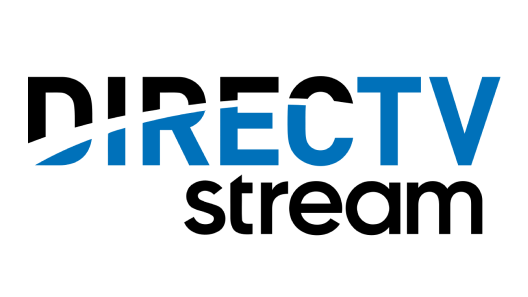 DirecTV Stream pros and cons
Does the bad outweigh the good on DirecTV Stream? You decide:
Pros
Full list of local broadcast networks. Most competing services don't offer every popular local broadcast network. DirectTV Stream, however, has the full list: ABC, NBC, CBS, and FOX, as well as a few others many cord-cutters may want.
Most extensive selection of RSNs: No other service on the market offers the same selection of Regional Sports Networks. DirecTV Stream has every cord-cutting service beat on that end.
Offers up to 3 simultaneous streams: The service is in line with market trends here, but it goes further by allowing those 3 simultaneous streams to be from anywhere — you're not limited to 3 streams in the same WiFi network, so you can share it with friends or easily take it on the road.
Cons
Pricey. DirecTV Stream is the most expensive service of its kind on the market while offering fewer channels for the price than its competitors.
Limited device support. DirecTV Stream works on a wide number of devices, but there's a glaring lack of game console apps and limited web browser support.
Confusing package options: The company has had a hard time ridding itself of its past, so its package messaging looks very much like what a traditional cable TV company would offer.
DirecTV Stream channels, pricing, and packages
Source: DirecTV
DirecTV Stream is now the most expensive service on the market in terms of cost. The cheapest DirecTV Stream plan is its Entertainment package with 75+ channels that aligns with the name (entertainment), while its Premier package provides 150+ channels and includes pretty much everything the service has to offer, including HBO, Showtime, Starz and Cinemax.
Stream on unlimited devices at home
Regional sports networks included
Stream on unlimited devices at home
Regional sports networks included
Stream on unlimited devices at home
Regional sports networks included
Stream on unlimited devices at home
As far as what might be best for you or your needs, that comes down to whether you're a super sports fan (Premier), occasional sports watcher (Ultimate or Choice), or only the biggest sports events (like the Superbowl) when friends are over (Entertainment).
DirecTV Stream channels
The following DirecTV Stream channels are available through it different streaming packages (note that this is not an exhaustive list; DirecTV Stream offers many more channels than this):
ABC (select markets)
Accuweather
Audience
BET
Boomerang
Bravo
Cartoon Network
CBS (select markets)
Cheddar
CNBC
CNBC World
CNN
Comedy Central
CW
Disney Channel
Disney Junior
DisneyXD
E!
ESPN
ESPN2
Fox (select markets)
Fox News Channel
Fox Sports 1
FreeForm
FX
FX Movie Channel
FXX
Hallmark Channel
HBO
HBO Family
HBO Latino
HLN
MSNBC
My Network TV (select markets)
Nat Geo WILD
National Geographic Channel
Nickelodeon
Nick Jr.
NBC (select markets)
NBC Sports Network
MTV
Ovation
Oxygen
Revolt
SYFY
TBS
TCM
TNT
TruTV
Universal Kids
USA Network
VH1
BTN
CBS Sports Network
Cinemax
ESPNEWS
ESPNU
Fox Sports 2
Golf Channel
Longhorn Network
MSG (select markets)
MSG+ (select markets)
Olympic Channel
SEC Network
YES Network (select markets)
A&E
AMC
Animal Planet
AXS TV
Baby First
BBC America
BET
Bloomberg TV
C-SPAN
C-SPAN2
CMT
Comedy Central
Discovery Channel
Food Network
Galavision
Hallmark Movies & Mysteries
HGTV
History Channel
Investigation Discovery
Lifetime
Motor Trend
MTV
MTV2
Nick Jr.
Nickelodeon / Nick at Nite
One America News
Paramount Network
REELZ
RFD-TV
TeenNick
Telemundo (select markets)
TLC
TV Land
Univision (select markets)
VH1
Viceland
We TV
A Wealth of Entertainment
Comedy TV
Cooking Channel
Fuse
Fusion
GSN
IFC
Justice Central
MLB Network
Nicktoons
OWN
Pop
Science
SNY (select markets)
SundanceTV
Tennis Channel
Travel Channel
TV One
Unimas
Up
The Weather Channel
Aspire
BBC World News
CBS Sports Network
Destination America
Discovery Family Channel
Discovery Life
DIY Network
FM
LMN
Logo
MTV Classic
NBA TV
Sportsman Channel
TVG
Universo
El Rey
Starz Encore Action
Starz Encore Black
Starz Encore Classic
Starz Encore East
Starz Encore Family
Starz Encore Suspense
Starz Encore West
Univision Deportes Network
DirecTV Stream local channels
Source: DirecTV
One of DirecTV Stream's best selling points is the fact that it has the most local broadcast networks and regional sports networks. Through this service, you may be able to access (among many others not listed here):
ABC
CBS
FOX
NBC
Telemundo
The CW
FOX regional sports networks
NBC regional sports networks
As with other services, your access to these networks depends on whether or not AT&T was able to secure broadcast rights through your local provider. If not, you won't get that channel, although you may get an "On-Demand" version of that network that allows you to watch nationally-broadcast shows and events after they air.
In some instances, you may also get the HD version of the network, or a standard version.
Use the DirecTV Stream Channel Lookup Tool to determine which local networks DirecTV Stream offers in your area.
What kind of content can I expect from the DirecTV Stream on-demand library?
DirecTV Stream has a wide selection of both TV shows and movies. As far as TV shows go, the number of episodes you get will vary wildly based on the show, and the network on which the show is broadcast.
The on-demand library you have access to depends on your package option. As of this time of writing:
Entertainment: 40,000+ titles
Choice: 45,000+ titles
Ultimate: 55,000+ titles
Premier: 65,000+ titles
The difference in content comes down to having more channels, and specifically, access to major movie networks like HBO.
Does DirecTV Stream on-demand content have commercials?
Yes. We found that DirecTV Stream would play commercials about every 15 minutes while you watched. This can vary somewhat, based on the channel providing the on-demand content.
The ad breaks are usually about 90 seconds long, so they are not too much of an interruption, and are shorter than most cable ads.
Use TV Everywhere Apps with DirecTV Stream support
Below, we've put together a list of every TV Everywhere app that currently supports DirecTV Stream.
DisneyNow
Nick
Nick Jr
Universal Kids
Cooking Channel
DIY Network
Food Network
FYI
HGTV
TLC
BET
Bravo Now
CMT
Comedy Central
Destination America
E! Now
Freeform
FX Now
Hallmark
Lifetime
LOGO
MotorTrend (web only)
MTV
Oxygen Now
Ovation
OWN
Pop TV
SYFY Now
TV Land
Viceland
WEtv
USA NOW
VH1
AMC
HBO Max
Hallmark Movies & Mysteries
IFC
Paramount Network
Showtime Anytime (requires Showtime subscription)
Sundance TV (web only)
ABC
CNBC
FOX Now
MSNBC Now
NBC
A&E
American Heroes
Animal Planet
BBC America
Discovery
Discovery Family
History
Investigation Discovery
Motor Trend
National Geographic
The Science Channel
Travel Channel
Discovery en Espanol
Discovery Familia
Telemundo Now
UNIVERSO NOW
Univision
Univision-Deportes
Univision NOW
Bally Sports
CBS Sports
NBC Sports Bay Area
NBC Sports California
NBC Sports Chicago
NBC Sports Mid-Atlantic
NBC Sports New England
ESPN (Watch ESPN)
FOX Sports Go (includes BTN
MLB Network (web only)
MLB.com At Bat (app only)
MSG GO
NBC Golf
NBC Sports
Olympic Channel
SNY (via NBC Sports)
Sports Southwest
This lineup may vary over time, but you can always consult this page from DirecTV Stream to see the full lineup of TV Everywhere apps for DirecTV Stream
How does TV Everywhere work with DirecTV Stream?
If you have ever used your cable subscription to sign into a website or app from a cable network, you'll be familiar with the process. All you have to do is download a support app or visit its website. Then, just select "DirecTV Stream" as your TV provider, and sign in with your DirecTV Stream credentials.
Do I have to pay extra to use TV Everywhere with DirecTV Stream?
No. Thankfully, DirecTV Stream includes TV Everywhere support for no additional fee. It's included as a feature of your subscription package.
Why should I bother using TV Everywhere apps with DirecTV Stream?
The main reason is to get around simultaneous streaming restrictions. For example, you can only stream on 2 devices with DirecTV Stream unless you pay $5 for a third stream. But if two people are using your DirecTV Stream subscription on the DirecTV Stream app, you can still sign into the TV Everywhere app from a channel like TNT. This will not count against your simultaneous streams.
In addition, some TV Everywhere apps have a large library of on-demand content, which lets you catch up on top movies and past episodes of your favorite shows.
In some cases, you can also use a TV Everywhere app to get around a device restriction, too. For example, the DirecTV Stream subscription does not support the Xbox One. But the ESPN app does, so if you want to watch ESPN on your Xbox One, you can download the ESPN app, and sign in with your DirecTV Stream subscription.
DirecTV Stream streaming quality
The biggest limitation of DirecTV Stream's streaming quality is on its mobile apps. Smartphones, as well as tablets with LTE chips, by default only stream video at 480p. You can unlock this and enable high-definition streaming (typically 720p). Unless you're paying for unlimited mobile data, you may get throttled speeds and diminished streaming quality.
As long as you have a Wi-Fi or a wired connection, however, DirecTV Stream streams everything in at least 720p high definition. The exact resolution varies by channel - some provide a 1080p feed while others only stream at 720p.
DirecTV Stream will also adjust the streaming quality based on the quality of your internet connection. It recommends that households have internet connections running at least 12 Mbps to ensure the best quality.
Unfortunately, you may face a lot of service disruptions while trying to stream. A common complaint with DirecTV Stream is downtime_._ You can find a regular stream of complaints about this at DownDetector, which tracks downtime for numerous websites.
DirecTV Stream device support
DirecTV Stream has apps for Apple TV and Roku set-top boxes as well as devices built on the Chromecast or Amazon Fire platforms can watch DirecTV Stream too. But the streaming service has some major gaps in its device support strategy. Game console owners, for example, are left in the cold without app support.
Subscribers can stream content on up to 20 devices at a time.
Browser support is the biggest hole in DirecTV Stream's service. The streaming service only supports Chrome and Safari web browsers.
The full list of supported devices includes:
TV streaming media players: Apple TV (4th gen and up, 5th gen and up for 4K), Amazon Fire TV (2nd gen and up, 1st gen for Cube), Chromecast (2nd gen and up), Roku (most models)
Smart TVs: Samsung TV (2017 and 2018 models), Android TV (4.4 and up), Roku TV (7000X), Mi TV, Amazon Fire TV Edition smart TV (2nd gen and up), Chromecast Built-in TV
Mobile devices and tablets: Android (5.0 and up), iOS (10 and up), Amazon Fire (tablets)
Desktop browsers: Chrome and Safari recommended
DirecTV Stream on Roku
The DirecTV Stream app can be used on most Roku devices, including Roku Express, Roku TV, and Roku Streaming sticks. Some device version limitations may apply, and your experience may be limited with older versions. The Roku version of the app has a 3.3 out of 5-star rating on the Roku Channels store.
DirecTV Stream on Fire TV Stick
The DirecTV Stream app works on 2nd Generation Amazon Fire TV devices, including the Fire TV Stick. The app is rather poorly received on Amazon Fire, however, with a 2.8 out of 5 stars on the app store.
DirecTV Stream on Apple TV
Apple TV users can download the DirecTV Stream app on Apple TV (4th Generation or newer) and Apple TV 4K (5th Generation or newer).
DirecTV Stream on iPhones and iPads
The DirecTV Stream app is available for use on iPhones or iPads through the App Store. You'll need an Apple device running iOS 10+. The iOS app is poorly rated, however, with a 2.3 out of 5 stars. Users consistently point to issues with the app freezing.
DirecTV Stream on Android Phones and Tablets
Android users can download the DirecTV Stream app on devices running Android 5.0 or newer. Be warned: the app has a paltry 2.7 out of 5 rating on Google Play. Users appear to be particularly displeased with streams that won't load, freezing, and the price increases.
DirecTV stream DVR
DirecTV Stream offers a cloud DVR for subscribers that is no longer the worst on the market. As of this date, DirecTV Stream now includes an "unlimited" cloud DVR that is actually still somewhat limited.
You can record up to 30 titles. Within that 30 titles, you can record an unlimited amount. All content has a 90-day expiration date. Thankfully, you don't have to pay extra for the DVR anywhere, which brings DirecTV Stream in line with its primary competitors.
You can get to your saved videos by going to "My Library". The cloud DVR works on most, but not all, of DirecTV Stream supported devices, and in some cases, you can skip through commercials.
Sharing DirecTV Stream with simultaneous streaming
Here's a bit of great news: DirecTV Stream offers unlimited simultaneous streams across devices on your home network and up to 3 simultaneous streams outside of your home network. That's a huge boon for this service that probably doesn't get enough attention.
DirecTV Stream customer support
If you need help with your DirecTV Stream subscription, you'll find a few support options:
Phone support
Knowledgebase Help Center articles
Live chat
Community forum
Social media (Twitter, Facebook)
To put it frankly, the DirecTV Stream support is a bit antiquated. It's one of the few cord-cutting services that rely on phone support. You can still do most everything online, however.
I always opt for live chat, and I found that that option was at least fast. The agent was helpful as well.
How to cancel DirecTV Stream
You can easily cancel DirecTV Stream through your account settings. Just do the following:
Open your account and click on the gear symbol for the account settings
Click on "Account details"
Click on "Manage subscription"
At the bottom, select "I want to cancel"
In the next screen, select "Continue to cancel"
Click "No need to chat, continue to cancel"
Now that you can negotiate for a lower subscription price if you do choose the chat option before you cancel.
DirecTV Stream refund policy
You cannot get a refund from DirecTV Stream. This is a policy that exists across the internet TV industry. DirecTV Stream will let you finish the remainder of your paid-for subscription period after you cancel.
60 second history of DirecTV Stream
Source: AT&T
DirecTV Stream launched in 2016 under the name DirecTV Now. At the time, AT&T owned DirecTV (the well-known satellite TV brand) and was leveraging that company's satellite streams to create a cord-cutting traditional cable alternative.
The price at launch was just $35, while the main competitors were PlayStation Vue (which was later bought by YouTube TV and absorbed into that service) and Sling TV. Every other major service on the market, like Hulu + Live TV, Fubo, and Philo, had not yet been born.
Then, in 2019, AT&T rebranded its DirecTV Now service to AT&T TV Now. That name change also came with a rather large price increase. It also drove customers away to competing services, of which there were now many more on the market.
Then, in a move that confounded many people, AT&T TV Now was rebranded to AT&T TV. The rebrand involved bringing AT&T TV Now under the same roof as AT&T's traditional cable TV channels, which caused no small amount of confusion.
Finally, in late 2021, it was reported that AT&T TV's cord-cutting service was spinning off to DirecTV, which had officially broken away from AT&T TV and was once again its own company. The service was once again changing names, to DirecTV Stream — its current form. By this time, DirecTV Stream had undergone many changes in pricing and features, the most notable being the increase in DVR storage, which at one time was the worst in the market.
Now, DirecTV Stream is a competitor, particularly with its inclusion of RSNs, but it remains a service with limited appeal and mostly for the sports crowd.
Final comments
Even with the state of things as they are, DirecTV Stream could still be a good option if you're trying to replace cable TV. Although its price is reasonable for the entry-level package, the lowest cost option isn't the best on the market, but it might come with a complete line-up of local channels for you and is one of the few live TV services left still offering regional sports networks.
Still, you may be able to work out a better deal through other options. DirecTV Stream's pricing leaves a lot to be desired, and its poor app support may provide a frustrating experience for those who want to watch on a larger number of devices. But if you can muscle through for the regional sports, it's still a great option.
Sam Cook • Author
Sam Cook is a full-time content strategist by day, a part-time freelance content writer since 2015. In another life, he was a high school English teacher for nearly a decade. Based in sunny New Orleans, he writes long-form educational content on technology, including Insurtech, Fintech, HRtech, and content streaming.
Lisa Holden • Editor
Lisa Holden is an editor and creative based in Houston, TX. Lisa holds a BA in African-American Studies from Temple University and has spent her career working in news publications and magazines, even founding a magazine herself. She began working as an editor for Flixed in 2023. When she's not editing or working on one of her many creative endeavors (whenever that is), she enjoys traveling to new places and biking on sunny days.