Fubo is a great over-the-top streaming service for sports fans. It's also massively expanded its entertainment options, making it a notable option for TV fans who love both sports and entertainment broadcasts.
What is Fubo?
Fubo is making a big push to become cord cutters' first choice as a live, over-the-top streaming service. It has inked deals with Fox, NBC, CBS, as well as Scripps, the owner of Food Network. That expanded content makes Fubo interesting, but interface limitations could be deal-breakers for general streaming video fans. They will find larger catalogs and better-quality services elsewhere.
Things are different for sports fans. Fubo started as a sports network and that is where its strengths still lie. Half of its networks are dedicated to broadcasting sports - especially soccer. There are some limitations in Fubo's sports coverage, with limited access to local broadcasts, restrictions imposed by the big sports leagues, and the absence of ABC and ESPN.
Despite those limitations, Fubo makes a credible sports-centric alternative to the traditional cable providers. It is a great choice for cord-cutting sports fans of all stripes. Sports fans with broad interests will appreciate its coverage of sports ranging from darts to drag racing to Australian Rules Football. However, die-hard fans of the major American sports leagues like the NFL may find Fubo's limitations outweigh the monthly subscription cost.
Live sports & TV
100+ Channels
Cloud DVR
Start your trial. Cancel anytime.
Try Free →
Try Free →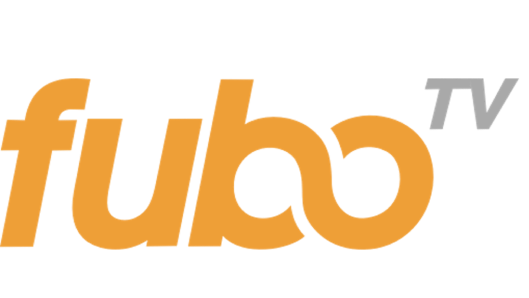 The Fubo 60-second review
Designed with sports in mind, Fubo offers a wide selection of sports networks. Many of the networks it offers are difficult to find on even traditional cable TV without paying exceptionally high subscription fees. Meanwhile, the service also offers dozens of entertainment-focused channels in its TV package line-up as well.
All told, Fubo offers a unique mixture of sports and entertainment that you won't get from any other internet TV streaming service. The real problem for new subscribers might be the cost of entry, as the service is more expensive than its competitors (primarily due to the cost of providing sports networks). That said, if you're a hardcore sports fan, Fubo should be one you at least give shot via its 7-day free trial.
The Fubo pros and cons
With over 160 channels to offer, Fubo makes an attractive offer for sports fans. As with any streaming service, however, there's a bit of give and take.
Pros
It's loaded with sports. Fubo provides a wider range of sports than other OTT streaming services.
Bang for your buck. Although the entry price is high compared to other services, Fubo offers a large load of sports networks that typically cost a lot to access through traditional cable.
High definition streaming. Fubo offers consistently good quality streaming across its service.
Large entertainment channel line-up. Those 80+ channels offer more than just sports. Fubo provides dozens of must-have entertainment networks, as well.
Cons
High cost of entry. Fubo's cost may be good for what you're getting, but it's still far pricier than most competitors in this market.
No ESPN. The lack of ESPN is likely Fubo's biggest black eye.
No gaming console apps. Gaming console users are among the biggest sports fans, making Fubo's lack of any console apps a notable problem.
What are the Fubo channels, plans, and pricing
Through Fubo, you'll find 3 main channel packages available:
Each package mostly differs in what additional features you receive, although you will receive an additional number of channels with each package as well. The service packages start with Fubo Pro, which offers 160+ channels and the basic features, up to Premier, which includes 5 device streams, Showtime, an expanded DVR (up to 1000 hours), and 230+ channels.
As well, those who want a Spanish-language focus can get Fubo for just $33 per month through its Latino Quarterly package. Billed every 3 months, you'll get 50+ Spanish-language channels for the price.
Fubo Pro channels
Through the Fubo Pro package, you'll get all of the following channels (and more):
A&E
ABC
ABC News Live
ACC Network
AMC
AT&T SportsNet
BBC America
beIN Sports (8 channels)
Big Ten Network (4 channels)
Brave
CBS News
CNBC
Cheddar Business
Disney Channel
Disney Junior
Disney XD
E!
Eleven Sports
ESPN
ESPN2
ESPN3
Freeform
FYI
Food Network
Fox (local and national networks)
Fox Business
Fox Deportes (2 channels)
Fox Soccer Plus
Fox Sports 1
Fox Sports 2
Fox Sports Channel
Fubo Network
Fuse
FX
FXX
Galavision
HGTV
Hallmark Channel
Hallmark Drama
Hallmark Movies & Mysteries
History Channel
IFC
Lifetime
Lifetime Movies
Local Now
MSNBC
National Geographic
NBA TV
NBC RSN (varies by region)
NBC Sports Network
NFL Network
Olympic Channel
Oxygen
Pac12 Networks
Pop
SEC Network
SYFY
Smithsonian Channel
Sundance TV
Telemundo
The Weather Channel
Travel Channel
TUDNextra (1-11)
USA
Unimas
Universal Kids
Universo
Univision
Univision TDN
Viceland
WE TV
Fubo Elite channels
The Fubo Elite package includes all the channels found in Family subscription but also includes 60+ additional entertainment and sports channels through the Fubo Extra add-on:
Cooking Channel
DIY Network
Game Show Network
BBC World News
Sony Entertainment Channel
People TV
4 Stadium channels
Inspiration
Revolt
GiNX ESPORTS TV
CNBC World News
Newsy
Tennis Channel
Baby TV HD
TeenNick
NickToons
NickMusic
MTV2
Logo
BET James
MTVU
MTV Live
MTV Classic
BET Soul
BET Her
Fubo local channels
If you want local broadcast networks, Fubo is a great option to consider. The service has broadcast rights for CBS, NBC, and FOX. A few, select cities can also receive The CW. You cannot receive ABC local broadcasts through Fubo.
In some cases, you may see "FOXNET" in your channel line-up. FOXNET is a special version of FOX that Fubo offers to those living in a city where no local broadcast affiliate contract exists. FOXNET provides national broadcasts for FOX content. You will not get NFL broadcasts for FOX.
This is also true of NBC. In some cities, you'll see "NBC East" or "NBC West". This special version of NBC is offered in Fubo's coverage areas where no affiliate contracts exist. You'll get a version of NBC that provides regionally-relevant content and national broadcasts for NBC. You will not get NFL games that might be broadcast on NBC, however.
For specific city coverage, check Fubo's local channel overview page.
How to watch Fubo in Canada
Fubo Canada is a sports-centric streaming service available in Canada, Spain and the United States. The company is nowhere near as large as on-demand options like Netflix or Disney+. However, given its somewhat niche focus, the company's 1-million subscriber count is pretty good. Fubo Canada has different pricing than the US version, but you can still subscribe at the best price through our Fubo link.
Unlike its US version, Fubo Canada is not trying to replace existing broadcast, cable or satellite services. Instead, the live TV streaming service supplements your current TV provider with a low-cost lineup of sports-centric channels. Soccer fans in Canada will like the channel lineup which includes access to matches from:
Canadian Premier League
Canadian Championship
Canada Soccer's Men's and Women's National Teams
Besides Canadian soccer, Fubo Canada has a strong roster of international leagues. In early 2022, Fubo inked a deal with the English Premier League to become its exclusive streamer in Canada. The Premier League joins Copa Italia, Serie A and other soccer leagues.
Fubo also picked up the CBC, so you get more than just sports.
Rather than replacing the way Canadians watch TV, Fubo Canada hopes to get more of your attention by offering a strong lineup of sports-centric channels. OneSoccer, BenficaTV, beIN Sports, MLB Network and Fubo's own sports network provide constant live streams of sports from across Canada and around the world.
Sports are not the only things Fubo offers its Canadian subscribers. Movies and TV from Paramount, the CBC's live stream, as well as on-demand documentaries from CuriosityStream are among the non-sports offerings. With the Premium plan, you can also pick up HGTV, Food Network, History, and quite a few other channels, too.
Fubo TV guide - What's on Fubo?
Source: Flixed
Need to look up current and upcoming content on Fubo on-the-go? Try our Flixed TV Guide for Fubo. Web-based and completely device agnostic, you can use the Fubo Guide from Flixed to browse content across all available Fubo channels. Adjust your list alphabetically, get a quick content-type breakdown (TV shows, movies, or sports content), and click any available program for a brief description. You can use the Flixed TV Guide for Fubo even while you watch streams on Fubo.
How is the Fubo stream quality?
Sports programming is where Fubo shines - especially if you're a soccer fan. Some of the sports-focused networks like BeIN and Eleven Sports Network provide 1080p high-definition streams while networks owned by Fox and NBC stream in 720p.
Additionally, Fubo supports 4K streaming through every subscription plan, even the lower-cost Fubo Standard option.
Source: Fubo
Streams were clear and did present themselves in high-quality HD video, as advertised. During testing, we didn't experience any loss or jittering in the videos and had no problems with buffering.
Source: Fubo
The Fubo interface lets you jump into live streams either from the Entertainment screen for from the Guide screen. The player buffers each stream quickly with smooth playback thanks to the HD resolution feeds.
How is Fubo device support?
Source: Fubo
Fubo's browser app delivers live and on-demand content to Macs and PCs. While any browser will work, Fubo recommends Chrome since "it has all of the necessary plug-ins by default that makes it most compatible with our video player."
Fubo supports Android and iOS devices with native apps and streaming boxes like Roku, Amazon FireTV, Android TV, Apple TV and Chromecast. Fubo does not support the major gaming platforms, like Xbox or PlayStation consoles.
The full list of supported devices includes:
TV streaming media players: Apple TV (4th gen and up), Amazon Fire TV and TV Stick (1st gen and up), Chromecast and Roku (2, 3 and 4)
Smart TVs: Android TV (4.4 and up)
Mobile devices and tablets: Android and iOS
Desktop browsers: Most Mac and PC browsers
Fubo on Roku
The service is delivered effectively on Roku, although there are some device limitations. According to Fubo, you'll need a Roku Model 3600X, or Model 3800X or newer. For Roku TVs, you'll need Model 6000X or newer. There's limited functionality with Roku Models 3500 or lower, and with Model 3700/3710. For Roku TVs, there's limited functionality with Model 5900 or lower.
Fubo on Fire TV Stick
You can install the Fubo app on all Amazon Fire TV devices, including Fire TV Stick and Amazon Fire TV-enabled TVs. The only limitation is that the device needs Android OS 5.0 (Lollipop) or higher to work with Fubo.
Fubo on Apple TV
You'll need a 4th Generation Apple TV or higher to download and stream from the Fubo app on this device. The device also needs to have tvOS 11.0 or higher installed.
Fubo on iPhones and iPads
The Fubo app has a 4.5 out of 5 rating on iTunes. It's exceptionally well received for iOS devices. The biggest complaint appears to be not related to the app's functionality, but what Fubo's service in general. Some users appear to be regularly upset over sports they thought they'd be able to receive, which aren't present, but this mostly aligns with regional blackout rules.
Fubo on Android phones and tablets
The Fubo app has a 3.7 out of 5 stars on the Google Play Store. Negative reviews appear to consistently point to the app crashing, although we spotted a few complaints about the app crashing on Roku, which doesn't run Google Play Store or Android apps.
What's on the Fubo on-demand library?
The service offers a rather extensive on-demand library. Some of the content is offered directly by Fubo, but most are provided by the networks the service carries.
Source: Fubo
The Entertainment screen opens with a sampling of four live streams. Further down are galleries of recommended and recently aired programs. The sub-menu lets you explore Fubo's on-demand TV and movie options.
Source: Fubo
The galleries at the top of the Series screen let you see what programs are streaming live right now, what recently aired programs you can watch on demand, and what upcoming programs you can schedule to the DVR.
Source: Fubo
Scroll down a little more to get the on-demand section, which is a straight alphabetical listing of more than 400 programs. The only way you can search this list is by using the browser's search function since Fubo doesn't provide filters or a search function of its own.
Source: Fubo
The Movies screen has galleries for current, recently aired, and upcoming live streams just like the Series screen.
Source: Fubo
Scroll down a bit more and you'll see the on-demand section. It's a little better than the Series screen since you can filter by genre, but your browser's search function is still the only way to find titles directly.
On-demand television
Source: Fubo
The hundreds of programs available on-demand are respectable, even if this number pales in comparison to Netflix and Hulu. Unfortunately, there's less to it than you'd think. During our original testing, we found that The Hallmark Channel only gives Fubo six of the 275 episodes of Cheers. USA was a little more generous when it provided eighteen of its 410 episodes of Law & Order: SVU, but they were episodes twelve to sixteen of season four and episodes ten through twenty of season eighteen.
For current-run TV series, some networks let Fubo stream the entire season to date while others only provide the most recent episodes. Syfy lets you watch the entire second season of Wynonna Earp through late September, but Fox only gives you the five most recent episodes of The Exorcist.
On-demand movies
Source: Fubo
As of early August 2018, Fubo had 133 movie titles available for on-demand streaming, and this number has continued to increase. These streams are exactly the same as what you would see on cable, including the channel's ads. When you filter by genre it looks like there are a lot more movies to watch, but movies are categorized in multiple genres. For example, 2012 is an Action, Drama, and Horror movie though, strangely, not a Science Fiction movie.
You can use your Fubo account information to access TV Everywhere apps and websites for over a dozen networks in the channel line-up. That will unlock even more on-demand content from those channels, and let you bypass simultaneous streaming restrictions.
How is Fubo DVR?
Source: Fubo
Unlike any cloud DVR you've ever seen, Fubo gives you ten recording slots. It doesn't matter if the recording's a 30-minute rerun of Cheers or a 2-hour soccer match - they both count as one recording in the DVR.
The My DVR screen lets you watch or delete recorded programs and cancel scheduled programs. Once the number of recorded and scheduled programs hits ten, then you're done until you delete some of your recordings.
Outside of that, Fubo offers 30 hours of cloud DVR storage through the Fubo Standard plan. The Family subscription offers 250 hours of storage. Fubo massively expanded the upper end with the Elite package, providing 1,000 hours of storage under the package (the most of any service on the market with storage limits).
How is Fubo customer support?
Thankfully, this service offers fast customer support. We've found that Fubo is incredibly responsive to customers at every angle. You can find their support agents responding actively to comments and reviews on iTunes and the Google Play Store, for example, and on social media.
The service also provides three means of direct contact:
Phone support
Email
Live chat
We recommend their live chat option, as it's the quickest way to get a response and you can chat with the support agent a more laid-back scenario.
Live chat only requires your name, email address, and the question you need to answer. From our experience, the queue is usually short, so you'll likely get an agent within seconds. The only thing you'll need to worry about with their support is getting your question answered correctly the first time.
Source: Fubo
During our live chat, we asked if Fubo had any plans to offer gaming console apps in the future, but were instead told more generically that they don't offer gaming consoles. Not quite an answer to the question, so we had to ask it again to get the right response. The support agent didn't actually know the answer, and instead responded that he "hoped so".
Source: Fubo
From what we can tell, you'll be able to get fast support from Fubo's support agents, but you may not always get an answer that's entirely helpful.
How to cancel Fubo?
If you gave Fubo a with the 7-day free trial period and found it lacking, it's easy to cancel the account without penalty. You can cancel your Fubo account in 5 quick steps:
Open your account and go to "My Account"
Click on "Subscription & Billing"
Click on "Cancel Subscription"
Select a cancellation reason and then click "Continue"
In the "Are You Sure" pop-up, click "Cancel my trial"
You're done at that point. You can sign up to Fubo again at any time, but you can only get the free trial once per email address and payment method.
How does Fubo's Latino plan stack up?
The Fubo Latino plan has 50+ Spanish-language channels, including música, telenovelas, news, family entertainment and plenty of deportes.
The big-name channels include UniMás, Univision, Galavisión and NBC Universo. But if you want Telemundo, you'll need one of the English-language plans. Other channels include Telefe, Estrella TV and the in-house fubo Latino Network.
There are also Spanish-language versions of popular English-language channels, such as Discovery En Español, MTV Tres, and Nat Geo Mundo.
Sports channels included ESPN Deportes, FOX Deportes, beIN Sports, and 11 TUDNxtra channels. And if you're in the mood for movies and telenovas, it's got Cine Latino, Sony Cine and Pasiones.
Our Fubo Latino TV Guide list every channel and what's streaming over the next 7 days.
Live sports & TV
100+ Channels
Cloud DVR
Start your trial. Cancel anytime.
Try Free →
Try Free →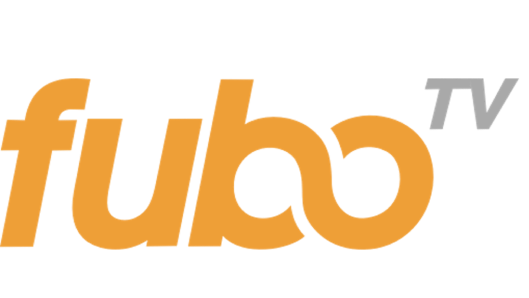 How much does Fubo Latino cost?
Many competitors offer Spanish-language content on top of their English-language plans, but Fubo Latino is a base plan. And it costs less than half of Fubo's cheapest English-language plan.
You get 250 hours of cloud DVR storage and can watch on 2 screens at the same time. If 2 screens aren't enough, the Family Share add-on lets you watch 1 more screen for $5.99/month. Unlimited Screens bumps that up to 10 at home plus 2 on the go for $9.99/month.
Cloud DVR can be increased to 1,000 hours – for a rather steep $16.99/month.
Premium content add-ons include:
Pantaya
International Sports Plus – 11 channels
Latino Plus – 21 channels
Entretenimiento Plus – 9 channels
What is the Fubo refund policy?
If you've sailed past your free-trial period, Fubo does not offer a refund. That includes if you have a prepaid subscription or if you're only a few days into a monthly subscription period. You will, however, still have access to the rest of your paid month after you cancel.
Final thoughts on Fubo
Deciding how to evaluate Fubo was tough. Should I treat it as a general over-the-top network that competes with Sling and DirecTV? Or should I treat it as a niche, sports-focused service that happens to have a growing entertainment lineup?
In the end, I had to treat Fubo as a niche service. Many of my critical comments about Fubo are common to over-the-top services. Even CBS All Access can't stream locally in every market.
Related: How to Watch CBS Online, Without Cable – Complete Guide
From a sports fan's perspective, however, those criticisms pale in comparison to the benefits Fubo offers.
It's best to look at Fubo as an over-the-top service for sports fans that happens to have entertainment streams. That could change as the company tightens up its device support and adds more deals with networks like ABC. If you have missed sports ever since dropping your cable subscription, then Fubo is worth considering. If you are a soccer fan, then Fubo is the service for you. Otherwise, you'll be better off with another service.
What are other great streaming services?
Fubo's channel package is extensive, but it's missing two key items that you might find you really want (or desperately need): high-quality on-demand content and ESPN. To cover both those bases, consider signing up for Disney+ or Hulu+Live TV.
Disney+ is a given. It provides you access to a huge library of Disney content, including Marvel Universe, Nat Geo, and Star Wars Universe content.
Then there's Hulu+Live TV and ESPN+. With Hulu+Live TV, you'll get a smaller channel package than Fubo offers, but you will find several ESPN networks. ESPN+, on the other hand, offers a unique collection of sports streaming you won't find on Fubo, including exclusive access to major UFC events.
Live sports & TV
100+ Channels
Cloud DVR
Start your trial. Cancel anytime.
Try Free →
Try Free →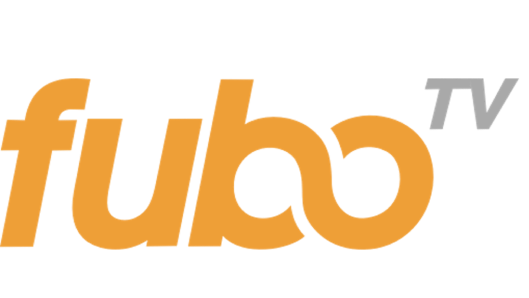 Sam Cook • Author
Sam Cook is a full-time content strategist by day, a part-time freelance content writer since 2015. In another life, he was a high school English teacher for nearly a decade. Based in sunny New Orleans, he writes long-form educational content on technology, including Insurtech, Fintech, HRtech, and content streaming.
Lisa Holden • Editor
Lisa Holden is an editor and creative based in Houston, TX. Lisa holds a BA in African-American Studies from Temple University and has spent her career working in news publications and magazines, even founding a magazine herself. She began working as an editor for Flixed in 2023. When she's not editing or working on one of her many creative endeavors (whenever that is), she enjoys traveling to new places and biking on sunny days.