Sling TV is one of the oldest internet TV services out there. But with its "A La Carte" approach to streaming, you may be wondering how much you'll really pay. How much does Sling TV cost? What comes in Sling TV Blue and Sling TV Orange? Are there add-ons available?
In this quick guide, we'll answer all of these questions and more. Get started now, and learn everything you need to know about Sling TV packages, pricing, and other such details.
For a limited time, you can get half off your first month with any Sling TV plan.
Live Sports
& Premium Channels
Experience the best of TV
Get Half-off →
Get Half-off →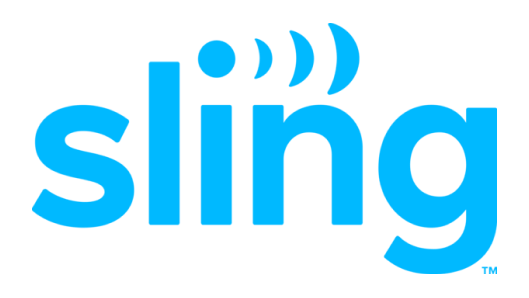 What are the Sling TV plans and prices?
Sling TV offers two primary channel packages, Sling Blue and Sling Orange, as well as Sling Orange + Blue, which combines both of these package offerings together.
Let's take a deeper look at Sling Blue and Sling Orange now.
Sling TV Blue
Sling TV Blue includes some broadcast networks NBC in select markets and has about 40 channels in total. See the full channel list below.
A&E
AMC
AXS TV
BBC America
BET
Bloomberg Television
Bravo
Cartoon Network
Cheddar
CNN
Comedy Central
Comet
Discovery Channel
E!
MGM+ Drive-In
Food Network
Fox
Fox News
FS1
Fuse
FX
HGTV
HLN
History Channel
IFC
Investigation Discovery
Lifetime
Local Now
MSNBC
NBC
NBC Sports Network
NFL Network
National Geographic
Nick Jr.
SYFY
Stadium
TBS
TLC
TNT
Travel Channel
truTV
USAVice
Sling TV Orange
Sling TV Orange comes with about 30 channels, including ESPN and other Disney-owned channels. Here's a full channel list:
A&E
AMC
AXS TV
BBC America
BET
Bloomberg Television
CNN
Cartoon Network
Cheddar
Comedy Central
Comet
Disney Channel
MGM+ Drive-In
ESPN
ESPN2
ESPN3
Food Network
Freeform
Fuse
HGTV
History Channel
IFC
Investigation Discovery
Lifetime
Local Now
MotorTrend
Nick Jr.
Stadium
TBS
TNT
Travel Channel
Vice
Check out our Sling TV channel list for a complete rundown of all channels.
Sling TV Orange + Blue
Sling TV Orange + Blue combines all of the above-listed channels into a single channel package, providing you with 45+ total channels.
Channel add-ons
Sling TV has a truly enormous number of channel add-ons, including packages like:
Sports Extra – Includes up to 14 channels, including Golf Channel, Tennis Channel, NFL RedZone, NBA Network, and beIN Sports
Kids Extra – Includes up to 8 channels, including Disney Junior and Disney XD, Nicktoons, Nick Jr., TeenNick, and Boomerang
News Extra – Includes between 12-15 channels like RT America, NewsMaxTV, The Blaze, and BBC World News
Lifestyle Extra – Includes 12-13 channels like Afro, Lifetime Movies, Oxygen, E! and Cooking Channel
Hollywood Extra – Includes 7 channels like TCM, CineMoi, Sundance TV, Fandor and REELZ
Heartland Extra – Includes 9 channels like Destination America, American Heroes Channel, Outdoor Channel, and World Fishing Network
International Extra – Includes 9 channels like Willow HD, TV5MONDE Info, Globo, and MBC
Comedy Extra – Includes 8-9 channels like REVOLT, MTV2, Logo, Paramount Network, and TV Land
You can also add premium networks for an additional fee, such as:
STARZ
MGM+
Cinefest
SHOWTIME
AMC Plus
For more information about Sling add-ons, channels, and premiums, check out this page at Sling TV for a full list of your options.
What's on Sling TV?
Not sure what's on Sling TV? The Flixed TV Guide for Sling TV is the best way to find out! This unique, filterable, and ad-free TV guide from Flixed lets you see what's on Sling TV up to a week in the future. You can see every channel, show, event, and movie airing on Sling TV. Check it out now and get started.
Stream to your heart's desire with Sling TV
If you're a recent cable-cutter and aiming for a streaming platform, you might be in over your head. With how many platforms there are to choose from, you're spoiled for choice.
But, with Sling TV, you're getting an affordable and customizable platform. Looking for lots of sports networks to catch? There's a Sling TV add-on for you. How about quality movies? Well, Sling TV has got you covered as well. All in all, Sling TV is an amazing option for all your content consumption needs.
Lisa Holden • Editor
Lisa Holden is an editor and creative based in Houston, TX. Lisa holds a BA in African-American Studies from Temple University and has spent her career working in news publications and magazines, even founding a magazine herself. She began working as an editor for Flixed in 2023. When she's not editing or working on one of her many creative endeavors (whenever that is), she enjoys traveling to new places and biking on sunny days.