If you like ABC shows like Grey's Anatomy or Modern Family and you live abroad or frequently travel outside the US, you've probably already ran into an error message that looks a something like the one depicted below.
ABC offers free streams of its most popular shows to people who connect to the internet from inside the US.  But if you try to access the ABC page from the other side of the border, you'll hit a geo-location block.
Read on to find out how to get around geo-blocks with IPVanish.
The best way to watch ABC online outside of the US
The VPN service IPVanish is super easy to use. With it, you can seem to be anywhere in the world you want to be when you go online. The app guides you through the process of selecting the city you want to use for your connection point. Making that connection only takes a few seconds and once you're in, you'll be able to watch all the ABC content you want.
Why does ABC block access to its content?
Without geo-blocks, ABC would be in direct competition with foreign TV networks that broadcast ABC shows.
Each year, TV networks from around the world meet at an event called L.A. Screenings to buy and sell American TV show broadcast licenses.  Often, exclusive broadcast rights are part of the deal.  Without exclusive rights, foreign networks can't make as much money with a show license.
For example, ABC has the right to broadcast Grey's Anatomy in the US.  But only  ProSieben has the right to broadcast that show in Germany.  If ABC allowed Germans to watch Grey's Anatomy on ABC.com, not as many people would tune in to watch it on ProSieben.
Less viewers would equal less money for ProSieben.  Advertisers wouldn't be willing to pay as much for commercials, since fewer people would see them.
How does ABC's geo-block work?
ABC's geo-block is a simple IP address filter.  If your computer has an IP address that's associated with a US Internet Service Provider (ISP), you can get through it.  If your IP address is associated with a foreign ISP, you can't.
An IP address is a unique number that identifies machines that are connected to the web.  All computers, smartphones, tablets and IoT devices have one.
Is there any way to get around it?
Yes.  If you want to get around any kind of geo-block, all you have to do is connect to the web via a Virtual Private Network (VPN).  A VPN makes it impossible for machines on the web to trace your internet connection back to its source.
A typical internet connection is like a window.  Anyone on the web can see who you are, and you can see them too.  But with a VPN, your connection is more like a two-way mirror.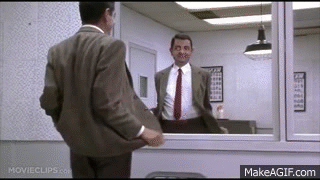 From outside a VPN server, you're totally invisible.  But from the other side of it, you can view the entire internet.
Everyone here at AddonHQ uses a VPN provider called IPVanish to access the web.  It's one of the biggest, fastest, most secure VPN services out there.  Plus, it's super easy to use.
Read on to see how you can use IPVanish to access ABC videos or any other type of geo-blocked content abroad.
Here's what IPVanish's software looks like
Once you sign up for an IPVanish account, all you have to do to get the software is login and download it from the official IPVanish site.  I use the Mac OS version, but a Windows edition is available as well.
Here's what it looks like:
The circle on the top right side of the screen turns the software on and off.  To gain access to ABC, I'll need to select an American VPN server from the menu on the bottom right side of the screen.  Let's try a server located in New York.
Now the circle is green, which means that I'm accessing the web from behind a VPN.  With the VPN activated, I can watch ABC videos or any other American geo-blocked content that I couldn't access before.
Why we chose IPVanish
If you want to watch video on the web, it's a good idea to get a good VPN service provider. VPNs keep you safe online and protect your privacy, plus they enable you to access any type of content anywhere in the world.
After trying out several different VPN services, we decided to recommend IPVanish.  Here's why.
It's one of the biggest, fastest VPN networks out there.  With over 500 servers located in over 60 different countries, IPVanish is huge.
Inexpensive monthly fees.  IPVanish's large customer base allows it to offer discounted prices to its subscribers.
No log collection.  Some VPN services monitor their customers, but IPVanish does not.
No bandwidth siphoning.  Some VPN providers– like the controversial VPN provider known as Hola– siphon their customers' bandwidth and sell it to shady 3rd parties.   IPVanish does not.
Compatible with iOS, Android, Windows and Mac.  IPVanish's apps are just as efficient and fast as its desktop programs.
No internet usage discrimination.  Some VPN services favor "casual" internet users over gamers and file sharers.  But on the IPVanish network, everyone gets equal access.
What are the tech blogs saying about IPVanish?
Lifehacker recently included IPVanish in their recent roundup of the top 5 VPN services on the web.  IPVanish got kudos for having great customer service, slick mobile phone apps and a "kill switch" feature.
The editors at CNET also liked IPVanish.  The popular technology news site awarded it a 4.5/5 rating in a recent review.  In particular, they liked the fact that you only need to buy one subscription to connect two computers to the VPN service simultaneously.
UK's leading tech blog PC Advisor also gave IPVanish a positive review, praising the VPN service for its low prices, speedy servers and lack of log taking.
Alex Munkachy is a freelance writer, game developer and hobby robotics enthusiast. You can find his blog about robotics news and reviews at robotfanatics.com.