Curious to try Philo and see if its unique, low-cost approach to internet TV is right for you? Need more information about its features? Get all the details you need to know about the Philo DVR below and see if this service is right for you.
Does Philo come with a DVR?
Yes, Philo comes with a DVR. This feature provides plenty of storage capacity and is easy to use to record your favorite shows. There's also no additional cost as it's included in your monthly subscription.
What are the Philo DVR storage limits?
Philo has a really good DVR, with a storage limit of up to a full year and no other restrictions. You can save as much content as you want, and your recordings won't be deleted until they're a year old.
Can I upgrade my Philo DVR storage capacity?
No. There is currently no way to upgrade Philo's DVR storage capacity, even for an additional fee. However, most cord-cutters will find that a full year of unlimited storage is plenty for catching up on their favorite content.
How do I use the Philo DVR on my device?
The process may vary slightly depending on which device and which version of the Philo app you're using. If you're not sure how to record your shows, you can check out this article from Philo for more information about using the Philo DVR on your favorite device.
What other features can I get with Philo?
Philo subscribers also get 3 simultaneous streams, as well extensive device support. Subscribers can stream Philo on Roku (all current models), Apple Fire TV (all models), Android TV (5.0 or higher), and Chromecast (2nd generation and up).
Philo gives you access to more than 60 channels in total. You can learn more about its plans and what you get in this guide to Philo's plans and pricing.
Are there any alternatives to Philo?
Yes. For the most part, other internet TV services are more expensive than Philo. But a few of your opt options include Sling TV, Fubo, Hulu + Live TV, DirecTV Stream, Vidgo, and YouTube TV. For a full overview of these alternatives, you can check out the guide linked below:
What's on Philo?
Not sure what shows you can watch (or DVR) on Philo? The Flixed TV Guide for Philo is here to help. This fast, ad-free, and easy-to-use TV Guide shows you everything that's on Philo. Every channel, every show, and every event! Check it out now.
Live & On-Demand.
Unlimited DVR.
Starting at $25/mo
Watch Free →
Watch Free →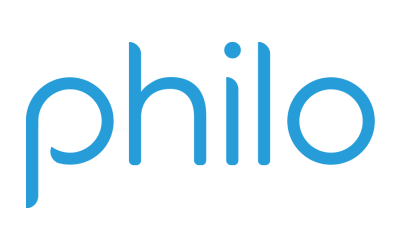 Eric Liston • Author
Eric Liston is a content writer based in Columbus, Ohio. Since 2015, he's been writing about technology, cord-cutting, and helping everyday people save money. He also has expertise writing about medicine, dentistry, insurance, and a variety of other industries. No matter what he's writing, his focus is always on simplifying complex concepts and making them approachable for everyone. When he's not slamming away on his keyboard at his home office, you'll find Eric reading sci-fi novels, improving his disc golf game (he just hit his first 400-foot drive) and playing video games on his gaming PC.
Lisa Holden • Editor
Lisa Holden is an editor and creative based in Houston, TX. Lisa holds a BA in African-American Studies from Temple University and has spent her career working in news publications and magazines, even founding a magazine herself. She began working as an editor for Flixed in 2023. When she's not editing or working on one of her many creative endeavors (whenever that is), she enjoys traveling to new places and biking on sunny days.