Wondering what the Hulu + Live TV on-demand library is like? Curious to learn more before you subscribe to this internet TV service? You've come to the right place. In this guide, we'll break down all of the details about the Hulu + Live TV on-demand library.
What's the difference between Hulu + Live TV and Hulu on-demand?
There are two different versions of Hulu, known as Hulu + Live TV, and Hulu on-demand. But what's the difference? Let's break it down for you.
Hulu + Live TV is a cable replacement service. It has more than 85+ live TV channels, including FOX, ABC, CBS, NBC, ESPN, Fox News, HGTV,  MSNBC, and tons of others. It's meant to function as a replacement for traditional cable and satellite TV services. You can learn more about Hulu + Live TV's plans here.
With Hulu + Live TV, you can watch all of your favorite channels on all of your internet-connected devices. That means it's similar to services like Sling TV, Fubo, Philo, DirecTV Stream, Vidgo, and YouTube TV.
On the other hand, the Hulu on-demand service only offers on-demand viewing of content. It has lots of top shows from a variety of channels, as well as plenty of Hulu Original shows and movies. It doesn't have any TV channels, so it's not a replacement for cable. Hulu on-demand is more like Netflix, Disney+, or Apple TV+. If you want to watch tons of great content and don't care about live TV, the Hulu on-demand plan may be a better option for you.
Disney, Marvel, Star Wars, Pixar
How much content is available with on-demand from Hulu + Live TV?
Source: Hulu
Hulu + Live TV includes the full Hulu on-demand library with your Hulu + Live TV subscription. That means you get complete access to all of the on-demand content available on Hulu, including original content and content made available through the live TV channels.
In total, Hulu on-demand has tens of thousands of titles, including both recent episodes of top shows and full seasons of past episodes, as well as hundreds of movies. You'll get access to all of this content through the Hulu + Live TV on-demand library, as well as live coverage of your favorite channels.
Does Hulu + Live TV have more content than Hulu on-demand?
Yes. This is because with Hulu + Live TV, you don't just get access to the content that's available with Hulu on-demand. You actually get more content. For example, if you have Hulu With Live TV and you want to watch the newest episode of So You Think You Can Dance on-demand_,_ you can watch it the day after it airs on FOX.
That's not all, either. Hulu + Live TV functions just like a traditional TV provider, which means you can use it get access to "TV Everywhere" content. For example, you can sign into the ESPN app or website using your Hulu + Live TV credentials. Once you do, you'll get full access to a live stream of ESPN.
Not only that, but you'll also get access to tons of ESPN's on-demand content, which may not be available on Hulu. Hulu supports TV Everywhere for more than 60 networks, including Adult Swim, A&E, Cartoon Network, Freeform, FOX, NBC, MTV, Nickelodeon, and tons of others. You can learn more about Hulu's TV Everywhere apps here.
What kind of content can I expect from the Hulu + Live TV on-demand library?
You can find content from every major TV network and cable channel on Hulu, including FX, AMC, CNN, HGTV, Fox News, and much more. Some shows, like Grey's Anatomy, will be limited to only 1 or 2 seasons, while some other top shows like Brooklyn Nine-Nine have every episode of every season available.
You'll find plenty of movies on Hulu, too. A few of the top titles available on Hulu right now include Pacific Rim, The Martian, Captain America: Civil War, Destroyer, and The Secret Life of Pets. You'll also be able to watch every Hulu Original TV show, like The Handmaid's Tale and The Act, which you won't be able to find anywhere else.
Do I get commercials when I watch on-demand with Hulu + Live TV?
This depends on the package you choose. If you subscribe to the Hulu + Live TV plan, you get a base-tier Hulu subscription, which contains ads. That means you'll see ads a few times during TV show or movie you watch.
However, you can upgrade to a subscription that offers an ad-free on-demand viewing experience. Live TV will still have ads, of course, but ads will be eliminated from most on-demand content.
If you're willing to sit through a few commercials, you can save some money with the ad-supported plan. But if you don't like ads, you can upgrade to remove them for a small additional fee.
What's on Hulu + Live TV?
Not sure what you can watch on Hulu + Live TV? Check out the Flixed TV Guide for Hulu + Live TV to get an updated preview of the events and shows that are airing on Hulu + Live TV right now. It's fast, ad-free, and totally easy to use.
What apps can I use to watch Hulu + Live TV on-demand?
Currently, every platform on which Hulu + Live TV is available also supports the Hulu on-demand service. That means you can watch the Hulu + Live TV on-demand library on iOS and Android, your web browser, Amazon Fire TV, Apple TV, Roku, and Chromecast, as well as on the Xbox 360, Xbox One, and Nintendo Switch gaming consoles. Select Samsung and LG smart TVs also support Hulu.
You can learn more about Hulu device support here. Or, take look at our full Hulu + Live TV review for a full breakdown about this streaming service , and find out if it's right for you.
Live sports & TV
100+ Channels
Cloud DVR
More than just Live TV
Watch Free →
Watch Free →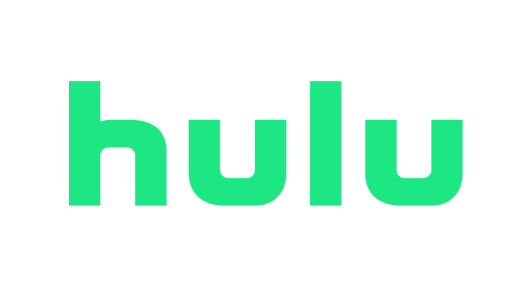 Eric Liston • Author
Eric Liston is a content writer based in Columbus, Ohio. Since 2015, he's been writing about technology, cord-cutting, and helping everyday people save money. He also has expertise writing about medicine, dentistry, insurance, and a variety of other industries. No matter what he's writing, his focus is always on simplifying complex concepts and making them approachable for everyone. When he's not slamming away on his keyboard at his home office, you'll find Eric reading sci-fi novels, improving his disc golf game (he just hit his first 400-foot drive) and playing video games on his gaming PC.
Lisa Holden • Editor
Lisa Holden is an editor and creative based in Houston, TX. Lisa holds a BA in African-American Studies from Temple University and has spent her career working in news publications and magazines, even founding a magazine herself. She began working as an editor for Flixed in 2023. When she's not editing or working on one of her many creative endeavors (whenever that is), she enjoys traveling to new places and biking on sunny days.