It's 2022, and according to Norton, approximately 2,200 cyberattacks occur every single day.
That equates to one taking place every 40 seconds, so it's no surprise that so many people are turning to VPNs for added security. While a VPN won't make you invincible, it will serve as an extra layer of defense to protect your online activity and your data from potential hackers.
But beyond preventing the doom and gloom, VPNs also allow you to connect to servers in other countries so you can access various countries' content libraries when using your favorite streaming services.
If you have a Mac, you likely have certain non-negotiables when it comes to a VPN. First of all, security and privacy are going to be top of mind. You'll also likely be used to a clean and simple-to-use interface with easy navigation tools, as well as lightning-fast connection speed. But ultimately, your decision on which VPN is best for you may depend on other factors like price or what you'll be using it for.
To help you make a decision, this guide will give you a quick and thorough breakdown of our top VPN picks for Mac users.
Our pick: ExpressVPN is the best VPN for Mac
Our top overall VPN pick for Mac users is ExpressVPN.
No Blackouts
Fastest Speeds
Private Browsing
The trusted leader in VPNs
3 months free →
3 months free →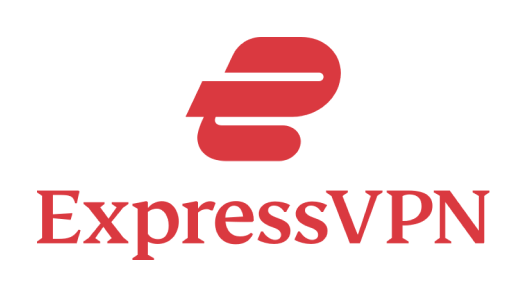 An industry leader, this VPN is pricier than many of its counterparts but packed with advanced security features. With its innovative TrustServer technology, none of your data is ever written to a hard drive, minimizing the risk of your data being compromised by a third party.
ExpressVPN also uses AES (Advanced Encryption Standard) with 256-bit keys, which is the same standard as the U.S. Government follows for protecting classified information. Finally, its Network Lock feature will have you covered in case your VPN network drops, blocking all internet traffic until protection is restored.
So when it comes to privacy and security, ExpressVPN has you covered. But what about other features?
What makes it the best choice for Mac users?
What makes ExpressVPN a good option for Mac?
1. ExpressVPN is seamlessly compatible with Mac
ExpressVPN works seamlessly with all MacBook and iMac models, and that includes macOS Monterey, Big Sur, Catalina, Mojave, and High Sierra. You can connect your Mac device to any of the over 94 servers in different countries in just one click, and you can even create shortcuts in your ExpressVPN app with your most-used services. Usability with ExpressVPN is top-notch.
You should be able to watch content from streamers like Netflix, Hulu, YouTube TV, and Prime Video without any problems.
2. ExpressVPN has lightning-fast connection speeds
ExpressVPN has engineered its own proprietary Lightway technology, which runs lightning-fast without draining your battery, like some other VPNs do. It's also why connection speeds and reliability on ExpressVPN are excellent, easily keeping up with what you'd expect from Mac standards.
3. ExpressVPN offers world-class, 24/7 customer support
One of ExpressVPN's biggest strengths is its live customer support team. They're available to help out 24/7 through email and instant live chat. Regardless of whether you're cuddled up on your couch in Detroit or trying to stream a game at a cafe in Rome while sipping on an Aperol Spritz, you'll never be stranded with no support.
ExpressVPN has over 23,000 reviews in Apple's App Store, with an average review rating of 4.6 stars. The VPN also offers a 30-day money back guarantee, meaning that you can try it out for a month without paying a dime and see if it lives up to your expectations.
Other options: Surfshark, NordVPN, Private Internet Access
Surfshark is best for budget-conscious buyers
If you're a price-conscious Mac user, Surfshark is an excellent choice. It has one of the lowest prices on the market when it comes to top-rated VPNs. Surfshark has over 3,400 reviews in Apple's App Store, with an average review rating of 4.8 stars.
With advanced malware protection and a clean interface, you won't have many complaints adjusting to the software. You can also use your subscription on as many devices as you like (ExpressVPN has a 5 device limit). It may not offer as many innovative features as some of its competitors, but if you're looking for a solid overall choice at the lowest cost, Surfshark is it.
Like ExpressVPN, you should be able to watch content from streamers like Netflix, Hulu, YouTube TV, and Prime Video without any problems.
Surfshark also offers a 30-day guarantee, so you can try before you buy.
NordVPN is best for ultimate encryption
A veritable household name, NordVPN is an excellent choice, with an average review rating of 4.6 stars among 49,000 reviews in Apple's App Store.
High-speed and ultra-secure, it also boasts an impressive server network, with over 5,500 different servers across 59 countries around the world.
One of its best features? Its Double VPN technology changes your IP twice for ultimate encryption. Furthermore, the company follows a strict no-logs protocol which is regularly audited to make sure none of your data is ever collected or shared. It also recently launched a Threat Protection feature for added security, which blocks intrusive ads and protects your computer from malware all on its own.
You can connect up to 6 devices at once to NordVPN, and the VPN unblocks streamers like Netflix, Hulu, YouTube TV, and Prime Video. Its money-back guarantee is in line with industry standard at first 30 days free. NordVPN has over 49,000 reviews in Apple's App Store, with an average review rating of 4.6 stars.
Related: ExpressVPN Vs. NordVPN - 7 Things You Need to Know
Private Internet Access is best for streaming
Private Internet Access (PIA) is another cheaper VPN option, but don't mistake cheap for lacking in features. With a strict no-logs policy, built-in ad blocking, and the ultra-secure Wireguard encryption protocol.
PIA boasts over 30,000+ servers across 84 countries, and that includes all 50 US states. It ranks an average score of 4.6 stars from over 6,500 reviews in Apple's App Store. You can use your subscription across 10 devices.
We recommend PIA as the #1 choice for streaming mainly because the amount of servers it has is significantly higher than any other VPN on this list, and works with all the major streaming services. Like ExpressVPN, PIA offers 24/7 through email and instant live chat.
Best free VPNs for Mac
Free VPNs do exist, but we don't recommend using them. Sure, it can be tempting to save a few dollars a month, but they don't offer the same level of security and privacy that you get with a paid VPN. Beyond that, many of them don't work like they're supposed to, and at the very worst, some could even sell your data to third parties.
That said, there are still some trusted and reliable free VPNs in the market, and we've broken down a couple of our top choices below.
Proton VPN is the best all-around free VPN
Without a doubt, Proton VPN is the best free VPN on the market, in our opinion. Subsidized by Proton VPN's paid users, you can rest assured knowing that your data isn't being sold and your network isn't being left vulnerable to attacks. It has an app for macOS, and it's easy to navigate through its intuitive interface. Proton VPN has over 900 reviews in Apple's App Store, with an average review rating of 4.3 stars.
Proton VPN offers unlimited data, which is rare when it comes to free VPNs. There are, of course, a few minor restrictions. For example, you can only access 3 servers based in the Netherlands, Japan, and the US.
Privado VPN is the best VPN for streaming
If you want to stream using a free VPN, your options are quite limited. Since most free VPNs won't work on most streaming sites, Privado VPN is your best bet at being able to stream some content. For now, you can use the free VPN to stream on Netflix and Disney+.
However, the amount you can watch is quite limited, since Privado VPN has a maximum data limit of 10GB, which restarts every 30 days. On a privacy and security front, though, Privado VPN offers the same features as its paid plan, meaning full end-to-end encryption, a kill switch and IP masking, so your data is kept secure.
How to download a VPN on Mac
Setting up a VPN for Mac should be quick and hassle-free. Generally, all you'll need to do is sign up for your VPN of choice, download the app on your macOS desktop or laptop and get connected in less than five minutes.
Here are the steps to follow:
Subscribe to the VPN on their website.
Download and install the VPN app for Mac.
Connect to your server of choice.
Enjoy!
Do Macs have VPNs built in?
The short answer is no, Macs do not have VPNs built in. Apple's iCloud Private Relay is designed to protect your privacy while you're using Safari by sending your online traffic through two secure internet relays, but that's it. You won't be able to unblock content from other regions or benefit from encryption if you're using another web browser, like Chrome, for example.
Tara Khudairi • Author
Tara Khudairi is a freelance content writer and copywriter based in Toronto. Since 2014, she has contributed to brands and blogs alike to tackle popular topics relating to technology, personal finance, entertainment, travel and lifestyle. Whether it's the latest streaming service or cryptocurrency, she's passionate about making the complex simple. When she's not busy typing away, you'll find Tara watching Netflix's latest true crime doc or a classic 90's horror flick.