Malware, ransomware, and identity theft are just a few of the online threats we face every day. Using a VPN can give you a safer, more private online experience. Here, we look at the 6 best VPNs available right now to help you decide which is best for you.
Given Apple's closed ecosystem and built-in antivirus, Mac and iOS users are accustomed to a relatively safe online experience. However, all those safeguards are left behind as soon as your data hits the information highway. Therefore, Mac users share many of the same security concerns as Windows users. Fortunately, the VPNs on this list all have native apps for Mac and iOS.
How to choose a VPN that suits your needs
Like streaming services, VPNs are not all equal. As with any other service or product, quality varies, but VPNs also offer a variety of different features and services.
Choose a VPN based on its privacy features
If privacy is your main concern, you'll want a "zero log" VPN. And while all of the VPNs on our list claim to be zero-log VPNs, the definition of this highly marketed feature is somewhat malleable. Some argue zero log VPNs don't even exist.
The other thing to consider is getting a VPN headquartered outside of the 14 Eyes alliance of intelligence-sharing countries. You may also want to consider a VPN's payment options, as some accept anonymous payment methods.
Another key feature offered by many – but not all – VPNs is a kill switch. Even the best VPNs occasionally drop their connection and a kill switch is an extra safety measure in case that happens. It's a standard feature with all of the VPNs listed below.
Choose a VPN based on its security features
A main function of a VPN is security. And one of the main reasons to pay for a VPN is that most free VPNs offer little to no protection against online threats. All of the VPNs on our list provide AES 256-bit encryption, the current gold standard in commercially available data encryption.
Online gaming can also expose you to threats beyond your in-game opponents. It's not unheard of for unscrupulous players to use DDoS attacks to kick their rivals offline. And hiding your IP address with a VPN makes it that much harder for your opponent to play fair.
Choose a VPN based on its speeds
If your main purpose is streaming 4K content, high-definition audio, or online gaming, you'll want a VPN with the best speeds available. For simply surfing the web and working from home, 10 Mbps should suffice. However, if there's more than one of you with a home office, you'll want to bump that up.
Online gamers will want speeds of 20–30 Mbps, but this number depends on the type of game, as some games are more demanding than others.
Audiophiles subscribed to high-fidelity music streamers like Tidal and Apple Music will want a VPN with speeds of at least 20 Mbps.
And at the top-end of the speed spectrum, film buffs looking to stream 4K video need speeds of at least 25 Mbps, but ideally 40 Mbps or more.
Choose a VPN based on its servers
If you're looking to stream content from a specific country or even city, you'll want to make sure that the VPN you choose has a server in that location. If it has multiple servers in that country or city, even better. It helps if you get a VPN that lets you connect to the specific server of your choosing.
ExpressVPN is the best VPN overall
Based in the British Virgin Islands, outside the 14 Eyes, ExpressVPN is a great choice for those concerned about privacy. And in addition to major credit cards, prepaid cards, Sofort, and Paypal, it accepts cryptocurrencies for anonymous payments.
No Blackouts
Fastest Speeds
Private Browsing
The trusted leader in VPNs
3 months free →
3 months free →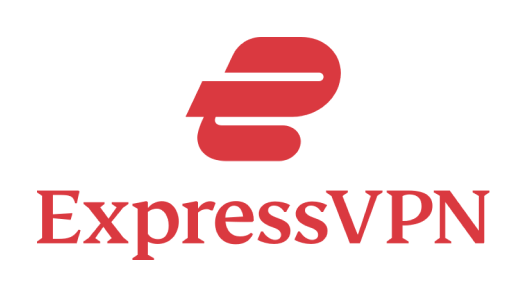 With 3,000 servers in 160 locations across 94 countries, ExpressVPN offers the widest coverage in terms of geography. ExpressVPN has an app or extension for 19 of the 22 platforms we looked at, which puts it firmly in first place for device support, and 5 of those devices can be using your VPN at the same time.
ExpressVPN delivers blazing-fast speeds, low ping times, and excellent security and privacy features. It also has step-by-step videos to walk you through setting up your Nintendo Switch, Xbox and PlayStation.
They also offer a number of advanced security measures. Threat Manager is a feature offered by ExpressVPN that blocks malicious third parties, like trackers, scammers, and malware sites, from accessing user data.. They also offer a no-log policy, which means they do not see, record, or store which websites you visit.
Though ExpressVPN isn't the cheapest option on our list, its reliability and security make it well worth the cost.
NordVPN is the best VPN for speed
NordVPN has over 5,600 servers in 81 locations throughout 59 countries. That puts it 3rd in terms of server count, near the middle for locations, and near the bottom for the number of countries. However, there's a good chance your target destination will be among those 59 countries.
While there are plenty of speed tests out there, an independent test conducted by AV-TEST gave NordVPN top marks in nearly every category. The results are by no means definitive, and limited to the West Coast, UK and Japan, but NordVPN is consistently ranked among the fastest VPNs.
Access content from abroad
Stream without interruptions
NordVPN has an app or extension for 16 of the 22 platforms we looked at, ranking only behind ExpressVPN in terms of device support. And you can have 6 devices connected to NordVPN at the same time.
IPVanish is the best VPN for multiple connections
IPVanish is the only VPN on our list that offers unlimited simultaneous connections. So if you've got a lot of devices to connect at the same time, it may be your best option. But with all those unlimited connections, keep in mind IPVanish has 9 apps out of the 22 platforms we looked at. The most notable omissions for those interested in streaming are Apple TV and Roku. It also doesn't have an extension for a single browser.
IPVanish has 1,900 servers in 75 locations throughout 55 countries, all of which are toward the low end on our list.
The lowest monthly price comes with a 1-year subscription that works out to $3.99/month.
The company is headquartered in Los Angeles, meaning it's within the 5 Eyes coalition. However, IPVanish wants to dispel myths about what that means. It also doesn't accept anonymous payments, just PayPal and most major credit cards. The ultra-privacy-minded should probably consider another VPN on our list.
It's worth noting that IPVanish is the only VPN on our list – and one of the few in the entire industry – that offers live phone support. With a real human. They've got phone numbers in 6 countries that are open 9 am - 5 pm (UTC-6) 7 days a week.
Private Internet Access is the VPN with the most servers
With 95 locations in 84 countries, Private Internet Access (PIA) has more servers than any VPN in the world. Its 35,000+ servers are over 6 times the number of our top choice, NordVPN.
PIA is the lowest-priced VPN on our list if you pay for 3 years in advance. It works out to only $2.03/month which is less than one-third of the most expensive option, ExpressVPN.
PIA offers 8+ anonymous payment methods, including gift cards for Starbucks, Walmart, Best Buy and many others. Cryptocurrency payment options include Bitcoin, Bitcoin Cash, Ethereum, Litecoin and Bitpay. However, its HQ is located in Denver, so if you're concerned enough to use anonymous payment methods, this "5 Eyes VPN" might not be for you.
PureVPN offers the best combination of price and privacy
PureVPN is the only one that offers a weekly plan — and it costs just 99 cents. However, it's a one-time affair that's nonrenewable. And most importantly, after 7 days, the annual plan kicks in at the regular, undiscounted price.
PureVPN costs only a penny more than our cheapest VPN, setting you back just $2.04/month with a 2-year term. It also offers the longest money-back guarantee period among these VPNs. But at 31 days, it's only 1 day longer than all of the others.
Headquartered in Hong Kong, PureVPN is outside the 14 Eyes and accepts anonymous payment methods, so it will appeal to those who regard privacy as paramount.
For credit cards, PureVPN accepts Visa, Mastercard, Amex and virtual cards. You can also pay by PayPal and many other methods through Paymentwall. It also accepts Bitcoin, Litecoin and Ethereum through CoinGate.
PureVPN has the second most servers on our list, with 6,500+ servers in 96 locations across 78 countries. It has apps or extensions for 11 of the 22 platforms and allows 10 simultaneous connections.
StrongVPN is the only VPN with free cloud storage
Among our top 6 VPNs, StrongVPN is the only one that includes cloud storage as a basic feature with every subscription. You get 250 GB of secure, online storage at no additional fee. However, its lowest price is $5.83/month when paying a year in advance. (NordVPN's Complete plan is $5.99/month with 1TB of cloud storage.)
StrongVPN has 950+ servers in 46 locations throughout 38 countries around the world.
StrongVPN has been around since 2005, so it's got a stable history in the industry. It's based in Lake Tahoe, which means it's part of the 5 Eyes. Therefore, if privacy is paramount and you don't trust the government, you're better off considering ExpressVPN, NordVPN or PureVPN.
StrongVPN also doesn't offer any anonymous payment options. You can pay using most major credit cards, PayPal, Alipay and Apple Pay.
Do any VPNs offer a free trial?
Unlike streaming free trials that are fairly common, the same is not true in the VPN space. Instead, most leading VPNs offer a money-back guarantee, which is typically 30 days.
Our takeaway: Choose the best VPN for you
While ExpressVPN takes our top spot, it may not be the best for you. Especially if you're looking for servers in a specific country or city that ExpressVPN doesn't serve. Also, if price is a key deciding factor, PIA and PureVPN both cost around 45% less while offering more servers in more locations in more countries.
Douglas Wright • Author
Douglas Wright is a freelance writer based in Japan. A former web designer and technical writer, he left beautiful Vancouver for bustling Tokyo, where he spent a decade recruiting for software and high-tech firms. No longer commuting through the world's busiest train station, he writes fiction and a wide range of formats for clients around the world. When he gets AFK, he's either outdoors with his two boys, streaming a show with his wife, or reading a book over a French-pressed, hand-ground coffee.
Davan Hamilton • Editor
Davan Hamilton is an editor and writer based in Jacksonville, FL. Holding a degree in Interdisciplinary Studies, her writing spans a wide range, from essays on film criticism and analysis to surreal poetry. Now, she works for Flixed as an editor, continuing to ignore the list of passion projects she's accumulated. When she's not glued to her computer, you can find her building endless amounts of Lego sets, binge-reading manga, or playing with (fighting) her cat.