Back in the early 2000s, Blockbuster was booming, and Netflix was just kicking off. When the streaming giant hit 1 million subscribers—Blockbuster was still the king of home entertainment. But we all know what happened from there.
Just a few years later, Blockbuster sent out its last rental tape, and Netflix took center stage. These days, however, there's another shift in the streaming industry. Netflix is one of several streaming services available, and the number of streaming platforms is growing by the day.
So, how do you find the best one to fit your budget and needs?
Well, we've got your back and compared them so you don't have to. We checked out some of the best streaming services and put them head to head to see what they offer.
Live Sports
& Premium Channels
Experience the best of TV
Get Half-off →
Get Half-off →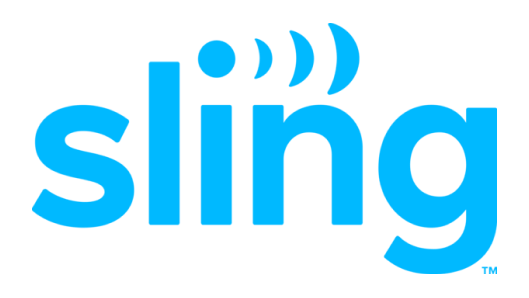 What Features Should Streaming Services Have?
With the sheer amount of streaming services on the market today, you have to wonder what to keep an eye on. Besides price and the on-demand content vault, here are 3 key features that we personally can't live without.
#1 - Simultaneous Streams
If you have a big household or just want to share your account with friends, you better take note of a streamer's simultaneous stream feature. Thanks to simultaneous streams, you can share your account across different devices and watch separate content concurrently.
Usually, 3 simultaneous streams are the minimum you should consider. It's the industry standard and lets most families enjoy content without getting in each other's way. But, some streamers have more robust features.
The more generous platforms might include a 10-device simultaneous stream limit. It might seem a bit overkill, but who knows? It's a nice feature to have in your back pocket. Especially if your extended family is in town.
#2 - Device Compatibility
Besides price, device compatibility should probably be your primary concern. After all, subscribing to a service you can't watch from your phone or tablet means you're just throwing money in the trash. Screen whether your home devices have app support when considering a streaming platform. Most streaming services say which devices work with their supported apps.
Otherwise, you could also check out your device's app store to find the streaming app and check whether your device is listed under its compatibility list.
These days, most streamers have a wide range of support spanning from Android to iOS. But, device support usually stretches across all devices like:
Smart devices
Mobile devices
Streaming devices
Game consoles
Before you commit to a service, ensure your favorite devices are supported.
#3 - DVR and Offline Viewing
Do you know what's the worst thing about online streaming? Losing access to a streaming platform when experiencing an internet outage. Or worse yet: losing access to your entertainment avenue on a long trip. DVR is another critical feature to consider. While not exactly a new development, DVR is a feature you should keep an eye out for.
You also want to make sure DVR and offline viewing are available if you do a lot of travelling. After all, we all hate buffering on airport wifi. These features let you save your favorite content to your local storage. That way, you won't need the internet to use the service you paid for.
The industry standard DVR is usually around the 200-hour mark. But more feature-rich platforms get more robust DVR and some even offer you unlimited DVR. Always be sure to check out a platform's DVR functionality before subscribing.
Which Streaming Platforms Have Great Bundles?
Now that you know the crucial features to look for let's check out which streaming platform gives the best bang for your buck. Then, to help you figure out which streaming platform best fits your needs, here's our list of the best 3 streaming platforms.
#1 Sling TV
If you're looking for a highly customizable and affordable streaming service, Sling TV is just the partner for you. With the Sling TV Orange + Blue bundle, you're getting over 50 channels for a price you can't beat. And on top of that, there's a whole selection of different bundles to your Sling TV subscription.
Looking to keep on top of all the latest events?
Well, the Sling TV news bundle has all the essential news networks. On the other hand, sports nuts can get their fix thanks to the Sling TV sports bundle. Between ESPN and beIN Sports, you'll get all the coverage you need.
Some of the Sling TV add-ons include:
Sports Extra
Comedy Extra
Kids Extra
News Extra
Lifestyle Extra
Hollywood Extra
Heartland Extra
AMC Plus
Showtime
EPIX
Starz
Spanish-language Bundle
And that's just a tiny sample of the supplements you can include on a Sling TV subscription. Of course, Sling TV is just the service for you if you want to tailor your viewing experience to the exact specs you need.
Also, if you want to check out our full Sling TV review!
#2 Philo
Philo is another great option for the budget-conscious cable cutter. The main selling point for the platform is the bundled live TV and on-demand content. You get over 60 different channels with a Philo subscription, netting you more coverage than other similarly priced services.
The best thing that Philo's got going is its excellent network coverage. Between the entertainment channels like BET and A&E, you get all the content you ever need. On the flip side, there's a ton of kid-friendly content like Nickelodeon and Cartoon Network to keep youngsters happy.
But that's not enough, Philo's got one of the most diverse device coverage on the market. From Chromecast to Roku, you'll never feel like you're missing out on your favorite shows and movies. Between Roku and Apple TV,
In case you need more convincing, there's a week-long Philo trial waiting for you. During the trial, you can test drive all the features Philo offers, and if you're not happy, you won't have to pay a penny. All in all, Philo is one of the best streaming bundles you can find on the market today.
If you're considering adding Philo to your couch lineup, you can read more at our Philo review.
#3 Hulu + Live TV
Another huge problem with dedicated streaming platforms?
It's easy to get bored of all the similar content. Disney+ is great and all, but sometimes you want different flavors of entertainment. In the same vein, ESPN+ is a great platform for catching up on sports entertainment, but even the most hardcore sports fans will get tired if that's everything they consume.
But with Hulu + Live TV, you get all that and more.
Award winning Hulu originals
Thousands of shows and movies
Award winning Hulu originals
Thousands of shows and movies
Eyeing Disney+? You get that free with Hulu + Live TV. How about ESPN+? Same deal. Between all the standard content that's bundled with Hulu + Live TV, and the free subscriptions to Disney+ and ESPN+, Hulu + Live TV can be THE all-in-one entertainment bundle for you.
And working in parallel with the diverse content, comes the generous Hulu + Live TV simultaneous stream features. With its Unlimited Screens functionality, even a hundred people can enjoy Hulu + Live TV side-by-side.
You'll never get bored or miss out on your favorite content with Hulu + Live TV.
And if this isn't enough to convince you about Hulu + Live TV, you can read more about what's on the platform from our Hulu + Live TV channel guide.
#4 HBO Max
What do shows like The Sopranos, The Wire, and A Game of Thrones have in common? Their production network: HBO. You can't go wrong with HBO whenever you're looking for quality entertainment. And with HBO Max, you get all the best of HBO in one handy platform.
But if that's not enough to convince you, HBO Max also comes with some of the best movies and shows in its on-demand content library. Craving to watch some of the best Japanese animation? Well, you can catch all the great Studio Ghilbi films like Princess Mononoke, Howls Moving Castle, and Spirited Away on the HBO Max content vault.
If you're looking for the best content that money can buy, you won't regret choosing HBO Max.
But if you're still on the fence, you can read more about HBO Max in our HBO Max platform review.
#5 Netflix
While it's lost its crown as the king of streaming, Netflix is still an excellent choice for your entertainment needs.
Just this year we got the latest exploits of everyone's favorite teens with Season 5 of Stranger Things. Then there's also the long-awaited adaptation of the critically acclaimed graphic novel by Neil Gaiman: The Sandman—which also debuted in 2022.
But that's not the only thing to look forward to with Netflix. Its diverse content library speaks volumes of its worth. Academy-award-winning movies like The Lord of the Rings trilogy and critically acclaimed shows like Breaking Bad are just some of the highlights of the Netflix content library.
Despite its declining subscriber numbers, Netflix is still a grade-A choice for enjoying content.
Still doubting Netflix's value? Well you can decide for yourself by reading out Netflix review.
Having Trouble Picking a Streaming Platform? There's No Wrong Choice
With all the prime streaming platforms on the market today, choosing the right service for you can be like shopping for a new car. Finding the right particulars can take a lot of work and much of your time.
Fortunately, with either of these 5 choices, you can't go wrong. From Sling TV to Netflix, you won't feel disappointed.
If you need more in-depth comparisons, you can check out other Flixed content like our Philo vs. Sling TV review.
Davan Hamilton • Editor
Davan Hamilton is an editor and writer based in Jacksonville, FL. Holding a degree in Interdisciplinary Studies, her writing spans a wide range, from essays on film criticism and analysis to surreal poetry. Now, she works for Flixed as an editor, continuing to ignore the list of passion projects she's accumulated. When she's not glued to her computer, you can find her building endless amounts of Lego sets, binge-reading manga, or playing with (fighting) her cat.