Hulu is enormously popular for its on-demand catalog of currently-airing TV shows and movies. But how does its live TV service compare? Our Hulu + Live TV review digs into this growingly popular live TV streaming option to see how well it serves cord cutters.
Our take on Hulu + Live TV – why you should try it
You won't find many streaming services offering as much for the money as Hulu + Live TV. The starting package includes over 90+ channels, including national broadcasters like ABC and NBC in most locations. You get ESPN, Disney Channel, Discovery, and other premium networks, too.
But what spices up the deal is that access to Hulu's on-demand library is included. You can watch original programming and a huge selection of fantastic TV shows and movies.
Stream quality and device support offered by Hulu + Live TV are impressive. Add the fact that you get unlimited DVR and support for two simultaneous streams, and you realize the platform offers plenty of bang for the buck.
What is Hulu + Live TV?
Hulu + Live TV appeared in the market in the spring of 2017. Less than a year later, Hulu + Live TV amassed more than 450,000 subscribers. As of 2022, Hulu's live TV streaming service has over 4 million subscribers, with around tens of millions more using its on-demand service.
Hulu + Live TV is a fully-fleshed-out option for those who don't want to use cable. It delivers over 90 channels, including local broadcast networks, regional sports networks, national sports networks, entertainment TV, news, and even movie channels. Hulu also rolls its on-demand service in for the cost of the subscription, making it an option cleverly designed for both those who want on-demand TV and live TV.
Live sports & TV
100+ Channels
Cloud DVR
More than just Live TV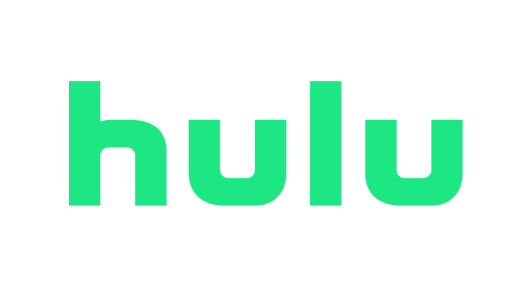 The 60 second overview
If you're a fan of live TV and on-demand video, Hulu + Live TV is a perfect pairing. Although the service has slightly fewer channels than YouTube TV, it comes in at a better price and also has Hulu's massive on-demand library as part of the package.
Hulu + Live TV also stands a chance to be one of the best services on the market as it continues to bundle options. Disney owns the service, and Hulu + Live TV subscribers get to enjoy free subscriptions to both Disney+ and ESPN+.
The service is not perfect, however. Subscribers still complain about the user interface, which isn't terrible but which Hulu is still struggling to get right. Additionally, the service still lacks some key channels that many users may want.
Hulu + Live TV pros and cons
There are thankfully more pros than cons to Hulu + Live TV, which is a testament to how quickly this service has grown in 2 years.
Pros
Large library of channels. Hulu's price-to-service ratio is impressive.
Excellent selection of features. Hulu provides unlimited DVR and two simultaneous streams per account.
Hulu on-demand included. You'll get access to the entire Hulu on-demand library as part of the package, making this service unique among the other options.
Large app library. You can use Hulu + Live TV on a large number of devices. It's also the only internet TV service that works with the Nintendo Switch.
Great streaming quality. Hulu + Live TV offers high-quality HD streaming and has invested heavily in its architecture to make sure streaming is clear and buffer-free.
Cons
Some UI complaints. Some users complain about the user interface, which Hulu acknowledges still needs some work. Hulu continues to tweak the interface every few months.
Hulu + Live TV plans and pricing
Hulu + Live TV's plans all come with the same live tv features. It gives you access to more than 90+ live TV channels, unlimited hours of recording space on the cloud DVR, and simultaneous streaming to two devices.
From there, you get four options for bundling:
Hulu (on-demand, with ads) + Live TV, Disney+ (with ads), and ESPN+ (with ads)
Hulu (on-demand, no ads) + Live TV, Disney+ (with ads), and ESPN+ (with ads)
Hulu (on-demand, with ads) + Live TV, Disney+ (no ads), and ESPN+ (with ads)
Live TV by itself, with no additional services
Read our Hulu + Live TV plan and pricing guide for more information on all packages.
The Unlimited Screens upgrade also requires an additional fee but lets you stream to as many devices as your home network can handle. Away from home, the Unlimited Screens upgrade lets you stream to three devices at once.
Hulu + Live TV channels
Your channel package through Hulu + Live TV varies slightly by location. Local broadcast networks and regional sports networks can be different based on your geographic region and zip code. However, the channel packages are fairly consistent, and everyone gets the same entertainment cable TV networks and national sports networks.
You can find the full Hulu + Live TV channel lineup in our dedicated article. The list includes:
ABC
ABC News
CBS
CBS News
NBC
Animal Planet
Big Ten Network
Boomerang
Bravo
Cartoon Network
CBS Sports Network
Cheddar Business
CNBC
CNN
CNN International
COZI TV
The CW
Discovery Channel
Disney Channel
Disney Junior
Disney XD
E!
ESPN
ESPN2
ESPN News
ESPNU
ESPN College Extra
ESPN Bases Loaded
ESPN Goal Line
Food Network
Golf Channel
HGTV
History Channel
HLN
Investigation Discovery
Lifetime
MSNBC
MotorTrend
National Geographic
Nat Geo WILD
NBC Sports Network
Olympic Channel
Oxygen
Pop
SEC Network
Smithsonian Channel
SYFY
TBS
TCM
Telemundo
TLC
TNT
Travel Channel
TruTV
Universal Kids
USA
Viceland
This list may be different than Hulu's current lineup of channels. Hulu regularly adds or removes channels based on contract agreements.
Hulu + Live TV local channels
You can get ABC, CBS, NBC, FOX, The CW, Telemundo, and several regional sports networks through Hulu + Live TV service. However, your package may be different, and it may include more or fewer local network options. For example, in the Washington DC region, you can get ABC, CBS, NBC, Telemundo, and two regional NBC sports channels:
Source: Hulu
You can check our Hulu + Live TV local channel guide for more details.
Hulu + Live TV guide – what's on Hulu + Live TV?
Normally, you'd need to sign up for a TV streaming service to view its TV schedule. That's no longer the case, thanks to our free TV guide for Hulu + Live TV. You can view channel schedules for every Hulu channel on any device with a web browser using our TV guide. That includes popular cable TV channels like ESPN, CNN, HGTV, and History Channel.
Our TV guide also has several handy features, including color coding based on the type of content on each channel, customized grids, and a future look at schedules days in advance. If the platform seems tempting, read our Hulu + Live TV free trial guide to learn more about trying this service without paying a single cent.
Hulu + Live TV stream quality
One of the highlights of Hulu + Live TV service is its excellent streaming quality, both for on-demand videos and live TV.
The live TV player autoplay the last channel you watched. The on-screen controls are straightforward. You can pause live TV as well as skip back and forth in ten-second jumps. The gear icon lets you lower the video quality when bandwidth-challenged, toggle closed captions, and toggle the live TV autoplay.
In general, Hulu + Live TV delivered smooth, high-resolution video streams. I experienced buffering and resolution issues during prime time, although this ended within a few minutes of starting a stream. Once it settled in, the picture quality on Apple TV and iPad was excellent.
Most of the networks Hulu carries distribute their video feeds in 1080i Full HD resolution. ABC, ESPN and Fox are the exceptions. They limit their streams to 720p high definition. Hulu + Live TV does not offer 4K resolution or high dynamic range content, although owners of Xbox One game consoles can stream 4K video-on-demand.
Hulu has rolled out 60 frames-per-second videos across many of its channels. While this is the standard frame rate for broadcast and cable TV, streaming services often use 30 frames per second to save on bandwidth. Hulu's upgrade will make fast-paced action in sports and entertainment programs look much better.
Read our Hulu + Live TV simultaneous streaming guide to discover how to enjoy this platform on multiple devices.
Hulu + Live TV device support
Hulu has invested heavily in making its service as accessible as possible, both for the on-demand and Live TV services. As such, Hulu + Live TV is available on more devices than most of its competitors.
You can stream Hulu + Live TV on the following:
TV streaming media players: Apple TV (4th gen and up), Amazon Fire TV and TV Stick, Chromecast and Roku (most models)
Smart TVs: LG TV (select models), Samsung TV (select models), Android TV and Roku TV
Mobile devices and tablets: Android (5.0 and up), iOS (11 and up), Amazon Fire (tablets)
Game consoles: Nintendo Switch, Xbox One S | X, Xbox Series S | X, Playstation 4, Playstation 5
Desktop browsers: Most Mac and PC browsers
Smart home devices: Amazon Echo Show (video and voice controls)
Desktop operating systems: Windows 10 (dedicated app)
Here's a detailed Hulu + Live TV device support guide if you need to check whether your device is among the supported ones.
Hulu + Live TV on Roku
You can use Hulu + Live TV on any Roku model that's updated to firmware version 8.1. However, some older Roku models may not offer the full available features you'll get with Hulu Live TV.
Hulu + Live TV on Fire TV Stick
Hulu's Amazon Fire TV Stick offers a Hulu + Live TV app. You can download it directly through the Fire TV app store. Fire TV devices running Android 4.4 or above are required. The app currently has 3.8 out of 5 stars in the app store.
Hulu + Live TV on Apple TV
You'll need an Apple TV 4th Generation or newer in order to stream Hulu + Live TV on these devices. You can download the app through the app store. The app has a near-perfect rating, with most negatives related to somewhat wonky aspects of the app and ads (which are not related to the app's design).
Hulu + Live TV on iPhones and iPads
The Hulu + Live TV app has a 4.7 out of 5 stars for iOS devices. You can download it on any iOS device running iOS 11.0 or better. You can use it on devices that aren't updated to iOS 11.0, but you'll have limited features. There are few negative reviews to point to, but most identify some minor issues with app design.
Hulu + Live TV on Android phones and tablets
You'll find the Hulu + Live TV app is well received on Android devices, with 4.0 out of 5 ratings. You can use the app on devices running Android version 5.0 or higher. Most negative reviews in Google Play are unrelated to the app, with complaints relating to content, ads, payment issues, and more.
Hulu + Live TV on-demand library
As stated earlier, Hulu + Live TV on-demand library is absolutely massive thanks to the inclusion of the regular Hulu service. The result is an impressive 85,000+ TV episodes and movies to choose from.
You can easily navigate through Hulu's on-demand library by typing in the name of what you want. That includes character names, show names, or just genres.
You'll also find content by using the "Browse" button. Browse arranges TV series and movies in more than a dozen genres, including Science & Technology, Action, and News.
Hulu organizes on-demand content in various ways, using a grid layout to make it easier to navigate. However, it can be difficult to find exactly what you want, especially since the service has so much content available. Learn more about the impressive Hulu + Live TV on-demand library in the guide written by our experts.
Hulu + Live TV DVR
Hulu + Live TV DVR option is excellent for the price of the service. You'll get unlimited hours of cloud DVR storage for no additional fee.
Hulu offers a fairly straightforward page that identifies how much storage space you have left.
DVR videos will still display advertisements. Some may not let you fast forward or skip through the content, especially not during ads. If you're on the "No Ads" option, you'll still get ads for your recorded on-demand videos from live TV channels, but you won't have to worry about ads from the on-demand content.
Hulu lets you set up an automatic recording for different shows or other live TV content. That way, you'll be able to get your shows ready to go without having to hit the record on each show. Here's a guide to Hulu + Live TV DVR for more information.
Hulu + Live TV customer support
If you're having a problem with your service, Hulu + Live TV will try to get you to use the Help Center knowledgebase first. There are numerous documents available in the Help Center, although if you're dealing with very technical issues, you won't find much help here.
You can log in through the Help Center page for "personalized support." This mostly just offers up direct links to account information pages and suggested content, however. It's much better to use our website to get Hulu + Live TV price information and other details.
If you need more direct assistance, Hulu also offers a Chatbot, a community forum, a live chat, and phone support.
As with most services of this kind, we've found chat support to be the fastest and least frustrating experience. You can get chat support in a few seconds in most cases.
Still, phone support is also fast, and Hulu even lets you know on its website what your phone support wait time will be so that you don't have to call and listen to elevator music while on hold.
How to cancel Hulu + Live TV
As with most services of its kind, you can cancel your Hulu + Live TV subscription from your account settings. To cancel, do the following:
Log in to Hulu and click on "Account."
Scroll down, then click on "Cancel Your Subscription."
On the bottom, select "Continue To Cancel."
Select a reason for cancellation, then click "Continue To Cancel."
Ignore the next pop-up and select "Continue To Cancel."
Ignore the next pop-up (again) and select "Continue To Cancel."
If you try to rejoin, note that you won't get a Hulu + Live TV free trial again if you're using the same email address and/or the same payment method. Additionally, during the cancellation process, Hulu may try to offer you a free month to keep your account active or ask you to pause your account instead of canceling. You can read the Hulu + Live TV cancellation guide to discover more information about giving up on this service.
Hulu + Live TV refund policy
Hulu offers no refund with its live tv or regular on-demand video streaming service. You'll be able to continue watching content for the paid-for month, however.
Final comments – a great combo of live TV and VOD
As of 2022, over 4 million people have launched Hulu + Live TV to a high spot among the internet TV services on the market. It's now one of the most popular options and growing fast. There's also great potential for the service to offer even more bundles with Disney+ once Disney fully takes over.
The 60+ channel package has the majority of the networks present on the cable. The inclusion of the full Hulu on-demand library as well makes it hard to ignore. If Hulu offers what you need today, then go for it.
Other great streaming services
Hulu + Live TV makes a fairly compelling case with its live TV and on-demand features. But it's not all-encompassing. You can add even more streaming options cheaply if you want more sports and more family-focused entertainment.
Sling TV, for example, comes in at a more affordable price. On Sling, you'll get over 30 channels that range from family-fun entertainment to news coverage.
If you prefer a more sports-focused platform, you can opt instead for fuboTV. Here, you'll get some premier sports channels like ESPN, beIN Sports, and Fox Sports. Additionally, you'll get to watch exclusive fuboTV sports networks that air European soccer.
Sam Cook • Author
Sam Cook is a full-time content strategist by day, a part-time freelance content writer since 2015. In another life, he was a high school English teacher for nearly a decade. Based in sunny New Orleans, he writes long-form educational content on technology, including Insurtech, Fintech, HRtech, and content streaming.
Kelsey Reynolds • Editor
Kelsey is a content strategist based in Minneapolis, Minnesota. She holds a Master of Fine Arts in Creative Writing from the University of Minnesota. Kelsey was drawn to working at Flixed because the team was so open, motivated, and curious. She most enjoys thinking about how to blend programmatic and editorial content to answer readers' questions as completely and efficiently as possible. When she's not at her computer, Kelsey can usually be found working in her garden or walking her two dogs in the park.
Affiliate Disclosure
Flixed.io's contributors and editorial team will often recommend products we believe to be useful for our readers. We may receive an affiliate commission from product sales generated through these affiliate links.