With a market full of high-end GPUs and ultrawide 4K monitors – and those RGBs to set the mood – VPNs are pretty far down the list of topics when it comes to gaming. But as any hardcore gamer knows, using a VPN can boost your gaming experience in more ways than one. (Hint: it does more than just improve security.) We looked at the market to arrive at our Top VPNs, then chose our best gaming VPN in 2023. Read on to learn about how a VPN can help take your game to the next level.
Why should gamers use a VPN?
Cheaters are a reality of online gaming. And while a VPN won't help you against opponents using aimbots, exploits, or other cheats, it can protect you against DDoS attacks. It also keeps your online activities and personal data private – provided you're using a legit VPN with data encryption.
The second biggest obstacle to a smooth gaming experience is the dreaded lag – the delay between you and the server. With a VPN, you can reduce ping times by connecting to a server closer to the game server.
With a VPN you can get access to geo-blocked gaming servers. Many MMO games have region-based servers, so if you're living overseas and want to game with your friends back home, you're going to need a VPN to do that.
If you've been gaming without a VPN and noticed that your internet connection gets really slow, there's a possibility your ISP is the culprit. Some providers throttle internet access for certain high-bandwidth activities – like gaming. If your ISP is targeting gaming specifically, a VPN can bypass that problem.
There are plenty of more reasons for a gamer to use a VPN but these are arguably the most common ones. And our Ultimate Guide to VPNs for Streaming gives you a few reasons to put down the controller.
Our pick: ExpressVPN is the best VPN for gamers
ExpressVPN is one of the biggest names in the industry. With AES-256 encryption, best-in-class server speeds, and low ping times, it's our top choice for a gaming VPN.
It has native apps for Windows, Mac, Linux, and Chrome OS, as well as Android and iOS. More importantly, to console gamers, it supports a solid list of routers and has detailed guides to manually set up those without ExpressVPN firmware.
Its headquarters are in the British Virgin Islands, putting it outside the 14 Eyes intelligence-sharing alliance. Plus, if you're especially concerned about privacy you can pay anonymously with Bitcoin. Otherwise, it accepts 7 different credit cards, PayPal, and over a dozen other payment methods via Paymentwall.
No Blackouts
Fastest Speeds
Private Browsing
The trusted leader in VPNs
3 months free →
3 months free →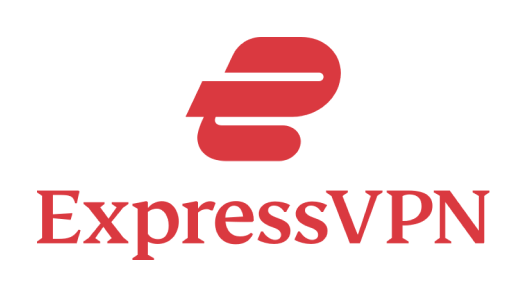 What makes ExpressVPN a good choice for gaming?
With its global network, high speeds, and device support – especially with routers – ExpressVPN has its fair share of advantages over other VPN options.
ExpressVPN is in more countries than any other VPN
With servers in 94 countries, ExpressVPN is in more countries than any other VPN in the world. Its network of 3,000 servers is spread across 160 cities, giving you the best chance to be close to your favorite game server. If you're looking to play Black Desert Online with your friend in Prague or access your New World character from abroad, ExpressVPN can help.
ExpressVPN offers some of the best speeds out there
With its new VPN protocol developed in-house, Lightway was designed to increase the speed and stability of your VPN connection. Lower ping rates and increased stability makes ExpressVPN an excellent choice for gamers – especially with MMOs, where milliseconds are the difference between life and death, and a dropped connection spells disaster.
Of course, Lightway delivers all the same security protections you expect from your normal VPN protocols.
ExpressVPN is ideal for console gaming
If you're a console gamer, you'll need to configure your VPN on your router. ExpressVPN makes that as easy as possible with native router apps you can download and install from its website.
The router connection only counts as one device against your 5-device limit. And any devices connected through the router don't count at all – essentially giving you unlimited connections.
Furthermore, ExpressVPN's Device Groups feature lets your router connect to 5 separate locations. That means your PlayStation can be connected to a server in Seattle while your Xbox is connected to a server in Hong Kong.
Other gaming VPN options: NordVPN, PIA, PureVPN
NordVPN is best for pure speed
While everyone's got a speed test to promote their point, NordVPN consistently ranks at or near the top of every speed test out there.
NordVPN has over 5,600 servers in 81 locations across 59 countries. That's nowhere near ExpressVPN's 94 countries and just half of its cities, but still a solid selection good enough for most gamers. Especially as NordVPN is as low as $3.69/month with a 2-year contract.
It's headquartered in Panama, so the privacy-minded won't need to worry about those prying 14 Eyes.
PIA is best for server coverage
While Private Internet Access (PIA) is located in 10 fewer countries than ExpressVPN, it has by far the largest server network in the industry. Its 35,00 servers are sure to guarantee you'll find a connection.
It's also one of the best prices you'll find, costing as little as $2.03/month with a 3-year contract. And while it's based in the United States, PIA accepts numerous anonymous payment methods, including Starbucks, Walmart, and Best Buy gift cards among others. You can also pay in crypto with Bitcoin, Bitcoin Cash, Bitpay, Ethereum, and Litecoin.
PureVPN is best for price and privacy
For gamers looking to protect their privacy without breaking the bank, PureVPN is definitely worth a look. The Hong Kong-based company is far away from the 14 Eyes and you can pay anonymously with Bitcoin, Litecoin, and Ethereum. It also accepts credit cards, PayPal, and numerous other payment methods via Paymentwall.
With an impressive 6,500 servers in 96 cities throughout 78 countries, PureVPN is no slouch when it comes to network coverage either. And PureVPN is just $2.04/month with a 2-year contract.
What are the downsides of using a VPN for gaming?
While the pros of using a VPN for gaming far outweigh the cons, there are a few risks you should be aware of. Fortunately, there's a way around most of these obstacles.
Your VPN can increase lag and reduce connection speeds
While a selling point of using a VPN is improving your connection speed and decreasing lag if you connect to a server with heavy traffic or that's located far from the game server. This obstacle is easily circumvented by connecting to a new server.
Your VPN may be the one threatening your privacy
Regardless of the reason you're using a VPN, you should always have privacy in mind. Skip this headache by choosing a "zero-log" VPN – one that doesn't keep track of your activities. All of our Best VPNs have a clear no-logs policy.
For additional peace of mind, go with a VPN headquartered outside the 14 Eyes intelligence alliance, like ExpressVPN, NordVPN, and PureVPN.
Not all VPNs play nicely with gaming consoles
Using a VPN with your Xbox, PlayStation or Nintendo Switch won't be as easy as installing an app and logging into your VPN. Gaming consoles don't natively support VPN software, therefore you'll need to choose a VPN configurable on your router. But this obstacle can be averted – especially with ExpressVPN's walkthrough videos.
Our takeaway: a VPN enhances your gaming experience
Whether you go with our #1 choice, ExpressVPN, or opt for a lower-cost option, using a VPN can truly change your gaming experience. From stopping DDoS attacks to decreasing lag to unblocking game servers, a VPN is definitely worth the investment.
Douglas Wright • Author
Douglas Wright is a freelance writer based in Japan. A former web designer and technical writer, he left beautiful Vancouver for bustling Tokyo, where he spent a decade recruiting for software and high-tech firms. No longer commuting through the world's busiest train station, he writes fiction and a wide range of formats for clients around the world. When he gets AFK, he's either outdoors with his two boys, streaming a show with his wife, or reading a book over a French-pressed, hand-ground coffee.
Davan Hamilton • Editor
Davan Hamilton is an editor and writer based in Jacksonville, FL. Holding a degree in Interdisciplinary Studies, her writing spans a wide range, from essays on film criticism and analysis to surreal poetry. Now, she works for Flixed as an editor, continuing to ignore the list of passion projects she's accumulated. When she's not glued to her computer, you can find her building endless amounts of Lego sets, binge-reading manga, or playing with (fighting) her cat.