Apple's launch of the iPhone X overshadowed some exciting news for cord-cutters: a live sports feature is coming soon to the Apple TV app. The updated Apple TV app will consolidate content from your streaming sports apps, show you the latest scores and even notify you when games get close.
In order to help you get ready for the upcoming Apple TV update, we've collected a list of all the best streaming sports apps available in the App Store now. Using this resource, you'll be able to get the maximum content from all your favorite sports including football, baseball, basketball, cricket and more.
Licensing Headaches
Before you get too excited about the new Apple TV app, know this: the sports leagues and the networks won't make it easy for you to stream games. Licensing deals will keep you from watching what you want, when you want, where you want.
Geo-fencing
Geo-fencing is a way of restricting what you can watch based on where you are. Most of the apps we'll be looking at, for example, are only available in the United States. If you live in another country - or even if you are just on vacation - the app will refuse to stream the big game.
Regional sports networks
In the United States, geo-fencing goes by a name that most sports fans have run into before: regional sports networks. These cable channels broadcast games played within a specific region.
You don't get to decide what region you're in. And when you travel, your app's regional sports network will change regardless of whether you want it to or not.
Blackouts
Blackout rules apply to both local broadcasts and live streams of the game. If it's blacked out on TV, it will be blacked out in your app. Some of the apps go even further by only giving you access to out-of-market matches.
Blackouts prohibit local broadcasts of home games when the team owners' over-priced tickets don't sell out.
Now that you know the issues, let's take a look at some of the App Store's best sports apps.
National Football League
Source: Flixed.io
Football season has started and it's only natural that you'd want to watch your favorite teams play. If you live anywhere in the world except the United States, the NFL makes that very easy. The NFL treats Americans very differently, though. Guess who gets the best experience?
The rest of the world
NFL Game Pass is a subscription service that gives football fans around the world live streams of every game. With NFL Game Pass, you also get live streams of the NFL Network and NFL RedZone.
There are a few exceptions, of course. The NFL has a deal with Sky Sports that prevents people in the UK and Ireland from live streaming games played in the UK.
Canadians can't get NFL Game Pass at all. Instead, they have to subscribe to a streaming sports network called DAZN.
Related: DAZN Sports Streaming Review - Free Trial, Channels, Value
Game Pass, Network, Sunday Ticket
Source: Flixed.io
Things are more complicated in the United States. The NFL divides its content across three separate services with its NFL app.
NFL Game Pass
NFL Game Pass only lets you replay games, not stream live. The  annual subscription lets you replay entire games on-demand or watch forty-five minute condensed versions.
NFL Sunday Ticket
NFL Sunday Ticket is a subscription service that lets you stream games played on Sunday afternoons. Just make sure you read the fine print:
You can't be a DirecTV subscriber
You must live in a condo or apartment
You must live in a place where DirecTV satellite service is not available
You'll only get games broadcast on Fox or CBS
You won't get games broadcast by ESPN
You also won't get games broadcast by local Fox or CBS stations
International games are also not on the menu
Nor are playoff games
Or the Super Bowl, either
The NFL app basic
The freemium version of the NFL app lets you watch live streams from the NFL Network, including its Thursday Night Football games. The app is free, but it requires proof that you have a cable or satellite subscription.
The Other Footballs
Of course, "football" means different things to different people. You can get any number of apps that will stream soccer (football to the rest of the world) and rugby.
The Rugby Channel
Source: Flixed.io
If you think football should be played without armor, then you might be a rugby fan. The Rugby Channel's subscription includes live streams of men's and women's rugby matches across the United States and around the world.
You get access to live coverage of the sport's main events in the US including the Rugby National Championships and both the men's and the women's National Team test matches. International coverage includes the Guinness Pro14 competition, Greene King IPA Championship, Singha Premiership Rugby Sevens Series, and World Rugby's under-20 tournaments.
Hitting Balls with Sticks
While most people in the United States would assume that hitting balls with sticks means baseball, some would instantly think golf - and more than a billion people around the world might guess you're talking cricket.
MLB.TV
Source: Flixed.io
Major League Baseball is heading into the post-season so time is running out to stream games this year with MLB at Bat. There's only one way to subscribe via Apple TV: the MLB.TV Premium plan. That gets you access to more than 2,400 regular season games.
Blackout rules apply in the United States, Guam, and Canada. The North American blackouts make sense, but the blackout rules regarding Guam do not. In Guam, for some reason, any game played by the San Francisco Giants and Oakland Athletics gets blocked.
If you live outside the United States and Canada, you won't have to worry about blackouts at all. Everyone except residents of the US, Canada and Guam also gets the post-season games, including the World Series. Apparently "Major League Baseball exclusivities" prevent Americans and Canadians from streaming post-season games unless they have credentials from a TV provider.
Golf
Source: Flixed.io
The PGA Tour Live app requires an annual subscription to unlock its live streaming content. That gives you access to live coverage of more than thirty tournaments each year - including the Thursday and Friday rounds that traditional networks rarely show. You can watch featured holes to see how each player approaches their shots and follow groups as they make their way through the course.
The Masters Tournament app is a one-trick pony that provides live coverage of one tournament. Although it is optimized for the iPad, The Masters Tournament app gives Apple TV owners live streams of all four days of the tournament, featured hole coverage, and group tracking.
Cricket
Source: Flixed.io
The Sun may have set on the British Empire, but its legacy lives on in the game of cricket. I'm just a simple American so don't ask me to explain the difference between a googly and a Jaffa - or how a five-day match can end in a tie. But there must be something to it. With millions of fans across the globe, cricket is one of the world's most popular sports.
If you're curious to see what the fuss is about, you can can subscribe to Willow TV's premium service and get all the cricket you could possibly want from Bangladesh, India, Sri Lanka, Australia, New Zealand, South Africa, Zimbabwe, and the West Indies. Willow TV also includes access to "India's no. 1 music app" gaana+.
Sports Networks
Each of the major sports networks offers apps that let you stream their live coverage as long as you have a cable or satellite TV subscription. Once you log in with your TV Everywhere credentials, the app will tailor itself to stream the content you get from your TV provider. You can also get sports through a number of sports-centric subscription services. The number of sports subscription services is growing - and new ones from CBS and ESPN will make their debut before the year is out.
TV Everywhere Apps
ESPN
Source: Flixed.io
The ESPN app streams content from up to thirteen of ESPN's cable channels. As usual, the specific ESPN channels you can watch depend on the channels your TV provider carries. Most people will be able to watch Monday Night Football, NCAA football games, three of the four tennis Grand Slam tournaments, esports, and more.
Fox
Source: Flixed.io
The Fox Sports Go app includes broadcasts from its national and regional sports networks. You only get your local regional sports network though, so New Yorkers living in Phoenix are stuck watching the Cardinals and Diamondbacks.
CBS Sports
Source: Flixed.io
The CBS Sports app provides live streams of NCAA Basketball (March Madness included) NFL Thurday Night Football, PGA Tour Golf, and more. However, the exact content you can get depends on whether or not your TV provider carries it.
NBC
Source: Flixed.io
The NBC Sports app streams content from all of the NBC/Universal sports channels including the Golf Channel and NBCSN. Licensing deals give NBC access to Sunday Night Football and Thursday Night Football, NHL regular season games and more. Good news for NFL fans: NBC has the broadcast rights to the Super Bowl in February.
Telemundo
Source: Flixed.io
The Telemundo Deportes app provides free access to Spanish-language coverage of sports on its Telemundo, Universo, and Telemundo Deportes en Vivo channels. It carries soccer matches from FIFA, Premier League and Liga MX as well as boxing, football, NASCAR and more.
Subscription Services
NBC Sports Gold
Source: Flixed.io
NBC Sports Gold is a subscription-based service with live streams of sports like soccer, cycling, and motocross that don't get much attention on its broadcasts. Unfortunately, each sport requires its own "season pass." If you subscribe to all of them, your monthly expenses will go through the roof.
Paramount+
Source: Flixed.io
CBS All Access is the network's over-the-top streaming service. Although entertainment focused, it does let you watch live sports through your local station's live stream. But here's the catch: you may not be able to get your local team's live stream. CBS only owns a dozen TV stations - the other two hundred local affiliates are independently-owned. That means CBS has to sign deals one-by-one before it can pick up a stations' live stream. Check the CBS website to find out whether you can get CBS' live sports.
fuboTV
Source: Flixed.io
Even though it has branched out into entertainment, fuboTV remains at heart a sports-based service. Their monthly subscription gives you access to deep coverage of more than a dozen different sports from soccer to rugby.
You get more than twenty sports-centric channels including international soccer coverage from the beIN network and Eleven Sports. Streams of Fox, NBC, and CBS local station is hit-or-miss due to licensing issues, but some people will get nationally broadcast games.
Live sports & TV
100+ Channels
Cloud DVR
Start your trial. Cancel anytime.
Try Free →
Try Free →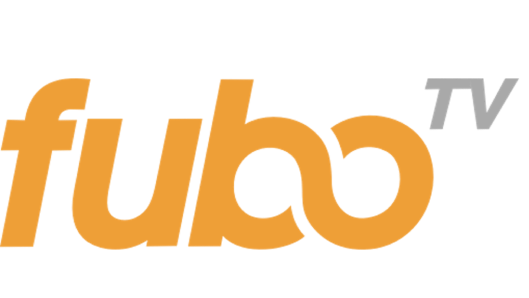 Red Bull TV
Source: Flixed.io
The caffeinated beverage company Red Bull has an Apple TV app that streams live coverage of sports you rarely see on network TV. Snowboarding, rally car races, surfing, and cliff diving are just some of the sports you can watch live for free in the Red Bull TV app. It isn't a 24x7 sports network, but you do get a deep library of on-demand videos, interviews and documentaries.
Get Live Sports on Apple TV
Now that you know what kind of sports content you can watch on Apple TV and which apps you can use to tune in, you can prepare yourself for Apple's new take on sports. With Siri integration, remote control, notifications, and other great new features the upcoming version of the Apple TV app will make your fourth-generation or 4K Apple TV a central hub for sports content.
Chris Casper • Author
Chris Casper is a former tech industry product manager who escaped from California for New Mexico. Now he writes about science and tech while searching for the perfect green chile sauce.
Davan Hamilton • Editor
Davan Hamilton is an editor and writer based in Jacksonville, FL. Holding a degree in Interdisciplinary Studies, her writing spans a wide range, from essays on film criticism and analysis to surreal poetry. Now, she works for Flixed as an editor, continuing to ignore the list of passion projects she's accumulated. When she's not glued to her computer, you can find her building endless amounts of Lego sets, binge-reading manga, or playing with (fighting) her cat.