If you're thinking about subscribing to an internet TV service, you may be wondering if you can use TV Everywhere with your subscription to watch your favorite channels online and on your favorite services' individual apps.
In this TV Everywhere guide, we'll discuss everything that you need to know about TV Everywhere and internet TV. We'll also give you a full list of supported TV Everywhere channels from all of the top internet TV streaming services.
This guide includes Philo, fuboTV, Sling TV, Hulu With Live TV, YouTube TV, DirecTV Now, and AT&T WatchTV. Get more details below, and see which streaming service might be right for you.
Philo TV Channel Support for TV Everywhere – The Complete List
Source: Philo
Currently, Philo offers a total of 58+ channels. Of these, 38+ channels have TV Everywhere support. Below, we've put together a complete list of the supported channels you'll get with Philo.
A&E
AMC
American Heroes Channel
Animal Planet
BBC America
BET
CMT
Comedy Central
Cooking Channel
Destination America
Discovery Channel
Discovery Family
Discovery Life
DIY Network
Food Network
FYI
Game Show Network
Hallmark Channel
HGTV
History
IFC
Investigation Discovery
Lifetime
Logo
Motor Trend
MTV
Nickelodeon
Nick Jr.
OWN
Paramount Network
Science Channel
Sundance TV
TLC
Travel Channel
TV Land
VH1
Viceland
WE tv
This list may vary over time, as Philo adds support for more channels. While we do our best to keep it updated. You can also check out this page from Philo for more information, and to see if there are any new channels that are not included in this list.
Live & On-Demand.
Unlimited DVR.
Starting at $25/mo
Watch Free →
Watch Free →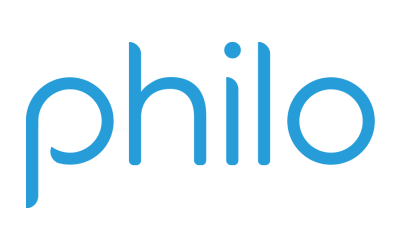 fubo Channel Support for TV Everywhere – The Complete List
Source: fubo
Currently, fubo supports 64+ TV Everywhere channels. Below, you'll find a list of each one that is supported by this internet TV service.
AMC
BBC America
beIN
beIN 2
beIN 3
beIn 4
beIn 5
beIn 6
beIn 7
beIn 8
Bravo TV
BTN (Big Ten Network)
CBS
CBS Sports
CNBC
E!
FS1
FS2
FOX Sports regionals
Fox Deportes
Fox College Sports
FOX Soccer Plus
FOX Business
FOX News
FOX
FX
FXM
FXX
FX Plus
fyi
"Hallmark Channel
Hallmark Drama
Hallmark Movies & Mysteries"
History Channel
IFC
Lifetime
MSG
MSNBC
National Geographic
NBC
NBC Golf
NBC Sports Network
NBCSN Bay Area
NBCSN California
NBCSN Chicago
NBCSN Mid Atlantic
NBCSN New England
NBCSN Northwest
NBCSN Philadelphia
NBC Universo
NESN
Oxygen
Pac 12
PopTV
Showtime
Smithsonian
SNY
Sundance
Syfy
Universal Kids
Univision Now
USA Network
Viceland
WETV
If you want to see if there are any new channels that have not yet been added to our list, you can take a look at this page from fuboTV for all of the latest updates.
Live sports & TV
100+ Channels
Cloud DVR
Start your trial. Cancel anytime.
Try Free →
Try Free →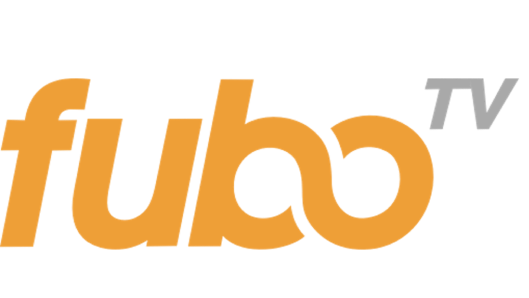 Sling TV Channel Support For TV Everywhere – The Complete List
Source: Sling TV
Currently, Sling TV supports 24+ TV Everywhere channels, which is pretty low considering Sling Orange + Blue comes with 50+ channels, and that it's possible to get 100+ channels with additional channel add-ons.  Here's the full list of supported channels.
beIN SPORTS CONNECT
Bravo
CNBC
E!
EPIX
ESPN
FOX NOW
FOX Sports GO
FX NOW
Golf Channel
MSNBC
NatGeoTV
NatGeo Wild
NBA TV
NBC
NBC Sports
NBC Universo
NFL Network
Olympic Channel
Oxygen
Shahid**
SYFY
USANow
WatchESPN
As of publication time, this list was accurate, but it's possible that more networks may add TV Everywhere support for Sling TV in the future. You can take a look at this page from Sling TV for the latest details and supported channels.
Live Sports
& Premium Channels
Experience the best of TV
Get Half-off →
Get Half-off →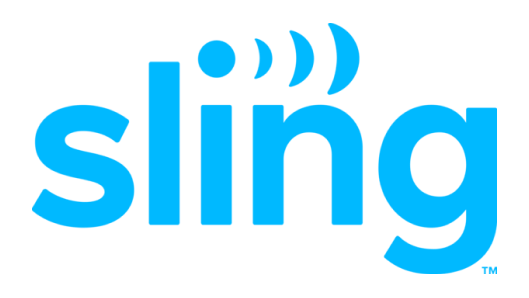 Hulu With Live TV Channel Support For TV Everywhere – The Complete List
Source: Hulu With Live TV
Hulu With Live TV supports 46+ TV Everywhere channels, which is pretty good considering that it carries around 60 channels. Take a look below, and you can get the full list of supported channels.
A&E
ABC
Animal Planet
BTN TV
Bravo
CBS
CBS Sports
Cheddar Business
CNBC
Discovery
Disney
Disney XD
Disney Junior
E!
ESPN
Freeform
Food Network
FOX
Fox News
Fox Sports
FX
HGTV
History
Investigation Discovery
Lifetime
MSNBC
Nat Geo
NBC
NBC Sports
Pop TV
Smithsonian Channel
Sprout
Syfy
Telemundo
TLC
Travel Channel
Velocity
Viceland
HBO NOW
SHOWTIME ANYTIME
STARZ
Cooking Channel
DIY Channel
FYI
Lifetime Movies
ESPN Deportes
If you'd like to check and see if support for any more TV Everywhere apps has been added to Hulu With Live TV, you can check out this page from its website for more details.
Live sports & TV
100+ Channels
Cloud DVR
More than just Live TV
Watch Free →
Watch Free →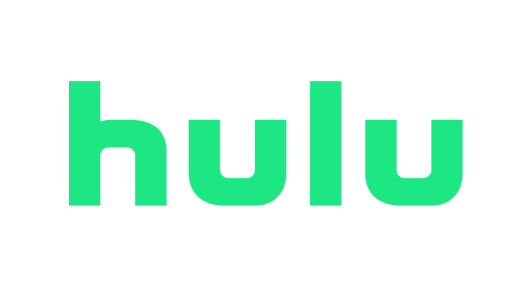 YouTube TV Channel Support For TV Everywhere – The Complete List
Source: YouTube TV
YouTube TV has some of the best TV Everywhere support of any internet TV service, with more than 77+ channels supported as of this time of writing. Below, you can find the full list.
ABC
AMC
Animal Planet
BBC America
Big Ten Network
Bravo
CBS
CBS Sports Network
CNBC
Discovery
Disney Channel
Disney Junior
Disney XD
E!
ESPN
ESPN2
ESPN3
ESPNEWS
ESPNU
Food Network
FOX
Fox Business
Fox News
Freeform
FS1
FS2
Fox Sports Plus
Fox Sports Arizona
Fox Sports Detroit
Fox Sports Florida
Fox Sports Midwest
Fox Sports North
Fox Sports Ohio
Fox Sports Prime Ticket
Fox Sports San Diego
Fox Sports South
Fox Sports Southwest
Fox Sports West
Fox Sports Wisconsin
Fox Sports Southeast
Fox Sun Sports
FX
FXM
FXX
Golf Channel
HGTV
ID
IFC
MLB Network
Motor Trend
MSNBC
Nat Geo
Nat Geo Wild
NBA League Pass
NBC
NBC Sports
NCAA March Madness
NESN
Olympic Channel
Oxygen
Pop TV
SEC Network
Showtime
Smithsonian Channel
SNY
STARZ
STARZ ENCORE
SundanceTV
SYFY
TLC
Telemundo
Travel Channel
Universal Kids
Universo
USA Network
WE TV
YES Network
This lineup is subject to change, so if you want to double-check and look for more newly-added TV Everywhere networks, you can reference this page on the YouTube TV website.
DirecTV Now Channel Support for TV Everywhere – The Complete List
Source: DirecTV Now
DirecTV Now has the largest lineup of TV Everywhere channels, with more than 83 different channels and networks supported. Given its high cost, though, you'll have to pay a pretty penny if you want to get access to all of these networks. Here's the full list of TV Everywhere networks with DirecTV Now support.
DisneyNow
Nick
Nick Jr
Universal Kids
Cooking Channel
DIY Network
Food Network
FYI
HGTV
TLC
BET
Bravo Now
CMT
Comedy Central
Destination America
E! Now
Freeform
FX Now
Hallmark
Lifetime
LOGO
MotorTrend (web only)
MTV
Oxygen Now
Ovation
OWN
Pop TV
SYFY Now
TV Land
Viceland
WEtv
USA NOW
VH1
AMC
HBO GO® (requires HBO subscription)
Hallmark Movies & Mysteries
IFC
MAX GO® (requires Cinemax subscription)
Paramount Network
Showtime Anytime (requires Showtime subscription)
Sundance TV (web only)
ABC
CNBC
FOX Now
MSNBC Now
NBC
A&E
American Heroes
Animal Planet
BBC America
Discovery
Discovery
Family
History
Investigation
Discovery
Motor Trend
National Geographic
The Science Channel
Travel Channel
Discovery en Espanol
Discovery Familia
Telemundo Now
UNIVERSO NOW
Univision
Univision-Deportes
Univision NOW
BTN2GO (Big Ten Network)
CBS Sports
NBC Sports Bay Area
NBC Sports California
NBC Sports Chicago
NBC Sports Mid-Atlantic
NBC Sports New England
ESPN (Watch ESPN)
FOX Sports Go
MLB Network (web only)
MLB.com At Bat (app only)
MSG GO
NBC Golf
NBC Sports
Olympic Channel
SNY (via NBC Sports)
For more information or to see if this lineup has changed, you can take a look at this DirecTV Now page, which is updated whenever support for a TV Everywhere network is added or removed.
AT&T WatchTV Channel Support for TV Everywhere – The Complete List
Source: AT&T WatchTV
While AT&T WatchTV is really inexpensive and offers 35+ channels for just $15/month, it is a bit lacking when it comes to features – and this extends to TV Everywhere support.
We tested every website and app we could with AT&T WatchTV, and we found out that none of them supported AT&T WatchTV. Even some websites which support DirecTV Now – which is owned by AT&T – did not support AT&T WatchTV.
So, if TV Everywhere support is important to you, you'll probably want to look into a different streaming service. Philo has many of the same channels as AT&T WatchTV, is around the same price, and it supports 38+ TV Everywhere channels, making it a good alternative.
What is TV Everywhere?
TV Everywhere is a service that lets you log into the website and apps of a particular channel – ESPN, for example – with your cable credentials. It also works with most major internet TV streaming services.
Using TV Everywhere, you can use your login for an internet TV service like YouTube TV to watch ESPN on its website, and on the ESPN app.
Why Should I Use TV Everywhere?
Using TV Everywhere has some great benefits.
You can stream on additional devices, even if you have met your simultaneous streaming limit. TV Everywhere does not count against your simultaneous streams.
You can get around device restrictions. YouTube TV, for example, does not support Amazon Fire TV, so you could use a TV Everywhere app to watch your favorite channel on Amazon Fire TV, rather than the YouTube TV app.
You can get more on-demand shows from some TV Everywhere apps, providing you with more overall content.
Because of these benefits, it's a good idea to choose an internet TV service that offers TV Everywhere support for your favorite channels. In the next section of our TV Everywhere guide, we'll give you a list of all of TV Everywhere channels that are supported by each major internet TV service.
What Streaming Platforms Support TV Everywhere?
This can vary widely, as each individual channel and TV network develops its own apps and websites for TV Everywhere. However, almost all networks support web browsers, iOS, and Android.
In addition, most TV Everywhere apps can be used on Roku, Chromecast, Amazon Fire TV, and Apple TV. Some TV Everywhere apps also support smart TVs and gaming consoles like the Xbox One and PlayStation 4, but this is a bit rarer.
If you want to use your TV Everywhere login on a particular network's website or apps, we recommend that you visit their website to find out which streaming platforms are supported by the channel.
Eric Liston • Author
Eric Liston is a content writer based in Columbus, Ohio. Since 2015, he's been writing about technology, cord-cutting, and helping everyday people save money. He also has expertise writing about medicine, dentistry, insurance, and a variety of other industries. No matter what he's writing, his focus is always on simplifying complex concepts and making them approachable for everyone. When he's not slamming away on his keyboard at his home office, you'll find Eric reading sci-fi novels, improving his disc golf game (he just hit his first 400-foot drive) and playing video games on his gaming PC.
Davan Hamilton • Editor
Davan Hamilton is an editor and writer based in Jacksonville, FL. Holding a degree in Interdisciplinary Studies, her writing spans a wide range, from essays on film criticism and analysis to surreal poetry. Now, she works for Flixed as an editor, continuing to ignore the list of passion projects she's accumulated. When she's not glued to her computer, you can find her building endless amounts of Lego sets, binge-reading manga, or playing with (fighting) her cat.