VPN's are a hot item these days. With streaming services employing geographic content blocks and ISPs imposing speed and video quality throttling in countries like the US due to the loss of Net Neutrality, anonymity on the web is more important than ever. And that makes choosing the best VPN more important than ever.
As such, you may be wondering about the differences between two well-known services: IPVanish and ExpressVPN. In this article, we'll take a look at  IPVanish vs. ExpressVPN, and see how both of these VPN services compare to each other.
IPVanish vs. ExpressVPN: How they compare
Below, we've explored 7 key points of comparison between IPVanish and ExpressVPN. These include:
Privacy policy and data protection
Security features
Servers and server locations
Unblocking capabilities
App availability
Simultaneous device policy
Price
Based on these categories, we believe ExpressVPN is the best option for those who want to unblock content worldwide, and for whom app availability and server options are a necessity.
Unlock streaming services from around the world
However, if you prioritize anonymity and using your VPN on a large number of devices, IPVanish could be the service for you.
Let's explore the differences between IPVanish vs. ExpressVPN in more detail.
Privacy policy and data protection
There are a few must-haves for this category. Any VPN worth its salt should offer:
A no-logs policy
Anonymous payment and account creation methods
Data protection guarantees
As it stands, both IPVanish and ExpressVPN offer strict no-logs policies for their customers. For its part, ExpressVPN has never given up user information, even after its no-logs policy was put to the test following a seizure by Turkish police. No user data was obtained because there was no identifying data to be had.
IPVanish has had some trouble in the past. The service gave up information to the US Homeland Security that allowed them to capture a suspected child abuser. In its defense, IPVanish was under different management at that time and has since done major reviews on its internal policies. The company also states that this was a one-off event.
ExpressVPN allows users to pay using a large number of payment methods. Importantly, it accepts Bitcoin for those who need absolute anonymity.
IPVanish, meanwhile, accepts major credit cards and does provide payment through PayPal, although PayPal is far from anonymous.
Location matters here, too. While IPVanish is located in the US, ExpressVPN is in the British Virgin Islands. That means ExpressVPN is more protected from government intervention and surveillance, as it's not located in a surveillance-sharing country that's part of the 14 Eyes program.
Privacy policy and data protection verdict
While both services provide guarantees of data protection, ExpressVPN is the clear winner here.
IPVanish is headquartered in the United States, making it susceptible to government surveillance due to the 14 Eyes program. ExpressVPN's headquarters are in the British Virgin Islands, a more secure location free from government spying.
Due to its location outside of the US and other 14 Eyes nations, the fact that it offers Bitcoin payments, and its long history of never giving up user logs, ExpressVPN takes this category.
Winner: ExpressVPN
Security features
Secure servers are absolutely essential when using a VPN service. This is one of the reasons we recommend against using a free VPN in all cases. Free VPNs are quite often not secure, as they typically don't have the funding to invest in proper security features for their servers. Additionally, free VPNs will often sell user data, making them an altogether poor choice for those who are security conscious.
Both IPVanish and ExpressVPN use what's known 256-bit AES encryption. This is a military-grade encryption standard that completely prevents the VPN connection from being hacked by brute force attacks.
As both services have this standard, there are other features we look at to compare them.
IPVanish offers an additional SOCKS5 Proxy for when your connection is not encrypted for any reason. And in case your VPN connection fails, IPVanish has a kill switch that will kill your connection before your real location and identity can be determined.
ExpressVPN also provides a kill switch for failed VPN connections. And while it does not advertise a SOCKS5 proxy, the service does include split tunneling, which lets you route only some of your internet traffic through encrypted channels and a zero-knowledge DNS service that prevents the collection of user data by third parties.
Finally, while both services only support IPv4, ExpressVPN has IPv6 leak protection, which helps prevent your data from leaking through IPv6 connections.
Security features verdict
Both IPVanish and ExpressVPN are highly secure services. However, ExpressVPN has a slight edge due to its private, zero-knowledge DNS and its IPv6 leak protection.
Winner: ExpressVPN
Servers (speed, location, total number)
There are three aspects to servers that are most important: speed, locations, and total number available.
Both IPVanish and ExpressVPN have extremely fast servers with unlimited bandwidth and very little slow down in internet speeds when connecting. As such, there's no real difference between the two on that end.
However, these two services do differ in the total number of servers and server locations.
Server locations and total number of servers
ExpressVPN has a large number of servers available across the world. The service provides over 2,000 servers in over 94 countries. ExpressVPN even has servers set up in over 145 locations around the world, many of which are in the US, UK, and Canada.
IPVanish has over 1,000 servers in 60 countries. There are fewer locations available compared to ExpressVPN, but most of the locations are in the Americas (the US, in particular) and Europe.
Servers verdict
As IPVanish and ExpressVPN both have updated and fast servers, it comes down to a numbers game between the two. Purely on the numbers, ExpressVPN has the advantage. With twice as many servers and 30 more countries available in its catalog of servers, ExpressVPN has the lead on this end.
There are some things to like about IPVanish's approach, however. Where ExpressVPN does not advertise how many servers are in each location, IPVanish gives you precise numbers on their website. That's useful in determining which location might be best to connect to if you want to avoid overloaded servers.
Still, IPVanish provides a more limited number of servers and therefore is ultimately less valuable for those who need more choice.
Winner: ExpressVPN
Unblocking capabilities
Let's face it, you may want added security while online, but content unblocking is also an important feature for VPNs. Whether you're unblocking sites while traveling to China or other restrictive countries, or just looking to bypass geographic content restrictions on live streams, VPNs can get the job done.
Between IPVanish and ExpressVPN, both sites do a fair amount of unblocking. You can unblock a large number of live streams from online services with both VPN options.
However, IPVanish won't work with Netflix. This is because IPVanish gave up trying to unblock Netflix over a year ago. The service might try to unblock Netflix again in the future, but at present, this is not the case.
ExpressVPN, meanwhile, can unblock Netflix, Amazon Prime Video, Hulu, and many other hard-to-unblock sports streaming sites.
Unblocking capabilities verdict
The verdict here is pretty clear. ExpressVPN is the better option for website unblocking because there are few, if any, sites that it won't work with.
More importantly, ExpressVPN is the only one between the two that will get you access to American Netflix anywhere in the world.
Winner: ExpressVPN
App availability
Once you purchase a service, you're likely going to have different types of internet-connected devices that you'll want to use with it. Both IPVanish and ExpressVPN have plenty of apps for different devices, but there are some differences.
If you need apps for major operating systems, including Windows, Mac OS, Android, iOS, or Linux, either service will work for you. Both services even include apps for Amazon Fire TV devices, which is a rarity among VPN services.
You can even install both ExpressVPN and IPVanish on a router to help cover your entire household and devices that normally wouldn't have apps.
ExpressVPN has an advantage here, however. There are ExpressVPN apps for both the PlayStation 4 and Xbox One via their option called MediaStreamer. These may or may not work to unblock Netflix, although ExpressVPN claims they do, so we recommend checking with ExpressVPN to verify. You can also install MediaStreamer on the AppleTV.
App availability verdict
Both services cover the most commonly-used used devices and operating systems. However, ExpressVPN is going to be your go-to choice if you have other devices that need to be covered more easily.
Winner: ExpressVPN
Simultaneous connections
How many devices do you need to use at once with your VPN? If you have family and friends sharing your VPN service, or have multiple devices you need to protect, one VPN connection won't do it. You'll need more.
You can connect to your VPN on multiple devices with both ExpressVPN and IPVanish, but this matchup isn't even close. With ExpressVPN, you can have 3 different devices running the VPN.
With IPVanish, on the other hand, you get 10 simultaneous connections. IPVanish offers more simultaneous connections than any other major VPN service around.
Simultaneous connections verdict
IPVanish is the clear winner with more three times as many connections allowed, compared to ExpressVPN.
Winner: IPVanish
Price comparison
Price is the first thing consumers see when they consider any subscription service or software purchase.
However, it's best to consider price only after you know what you're getting from a service, so we've listed this one last. Both IPVanish and ExpressVPN have varying price structures and offering subscription packages for a range of months.
ExpressVPN pricing
ExpressVPN offers one subscription option with three different ways to pay (1 month, 6 months, or 12 months):
Unlock streaming services from around the world
ExpressVPN's 1-month option is good for those who are traveling and only need short-term VPN access, while the 6-month plan is a good option for slightly longer-term needs.
For those who need more permanent VPN access and who want to save on the costs, ExpressVPN's 12-month subscription makes sense.
All of ExpressVPN's subscription plans come with a 30-day money-back guarantee that's useful if you want to try out the service before fully committing to a long-term subscription. From our testing, customer service is very responsive to refund requests.
IPVanish pricing
You'll find somewhat a somewhat similar subscription model with IPVanish. This service also provides three subscription plans:
1 month for $11.99 per month
1 year for $4.50 per month (62% discount, billed annually)
2 years months for $3.33 per month (72% discount, billed biannually)
Similar to ExpressVPN, the 1-month option is great for those need a very temporary VPN option.
IPVanish's 3-month subscription plan is useful if you're not comfortable committing to longer-term periods but do need more than a month. The added 25% discount there is also helpful and a nice incentive.
Meanwhile, the 12-month option with nearly a 50% discount is extremely attractive for those who are sure they need at least a year of service, if not more.
Pricing verdict
Assigning a true winner here is difficult, given both services have some benefits and limitations. If you need to unblock services like Netflix, Hulu, or Amazon Prime Video, IPVanish just won't do it for you at any price point.
However, if you're just in need of anonymization online, bypassing for most geographic content restrictions on websites, or are looking to prevent ISP speed and video quality throttling, IPVanish is a clearly better option for the price.
As such, this one is a tie.
Winner: Tie
Our takeaway: ExpressVPN is the best VPN
Both IPVanish and ExpressVPN provide high-quality VPN services to users. And while ExpressVPN falls short on simultaneous connections, it either ties with or beats out IPVanish in every other category that matters.
No Blackouts
Fastest Speeds
Private Browsing
The trusted leader in VPNs
3 months free →
3 months free →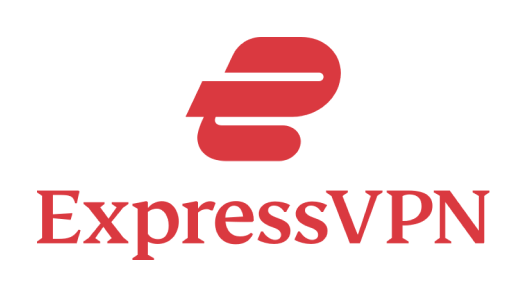 Most importantly, if you're looking to unblock content like Netflix, ExpressVPN is a superior option. You also have options for using ExpressVPN on less common devices using MediaStreamer.
This is not to say that IPVanish isn't a good VPN option—it is! Even still, as more users are turning to VPNs to help access geographically-locked content like American Netflix or Amazon Prime Video, a VPN service that provides both security and unblocking is going to be what consumers want. On that front, ExpressVPN is the better choice.
Sam Cook • Author
Sam Cook is a full-time content strategist by day, a part-time freelance content writer since 2015. In another life, he was a high school English teacher for nearly a decade. Based in sunny New Orleans, he writes long-form educational content on technology, including Insurtech, Fintech, HRtech, and content streaming.
Kelsey Reynolds • Editor
Kelsey is a content strategist based in Minneapolis, Minnesota. She holds a Master of Fine Arts in Creative Writing from the University of Minnesota. Kelsey was drawn to working at Flixed because the team was so open, motivated, and curious. She most enjoys thinking about how to blend programmatic and editorial content to answer readers' questions as completely and efficiently as possible. When she's not at her computer, Kelsey can usually be found working in her garden or walking her two dogs in the park.