Affiliate Disclosure
Flixed.io's contributors and editorial team will often recommend products we believe to be useful for our readers. We may receive an affiliate commission from product sales generated through these affiliate links.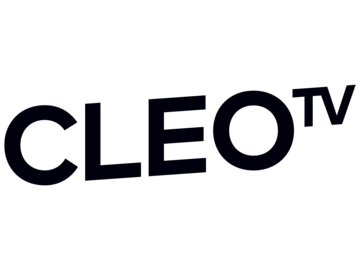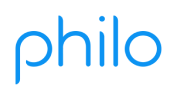 The only way to watch Cleo TV without cable is with Philo.
Philo is also our team's pick to watch Cleo TV. Here's why:
Philo is available at the lowest monthly price point: $25.
Big families (or roommates or friends) can watch Philo without stress, as they offer up to 3 simultaneous streams.
Philo is available in every region of the United States. (Viewers outside the US can try to access Philo with a VPN, like ExpressVPN — or one of our other top VPNs.)
Our top pick for streaming Cleo TV without cable
Top pick: Stream Cleo TV on Philo
If you're looking for the best way to stream Cleo TV, Philo is our team's top pick. Using our streaming recommendation system, the Flixed team has determined that Philo is the best way for most people to watch what's live on Cleo TV because it offers the ideal combination of price, channels, and features.
Watch Cleo TV with Philo
If you only want on-demand shows and movies, not live TV:
65+ Channels

Unlimited DVR

7 day trial

Only $25 a month
Philo is available starting at $25 per month for 65 channels, including A&E, AMC, and Discovery. Learn more about Philo plans and pricing.
Other channels on Philo include: Hallmark Movies & Mysteries, TV Land, A&E, AMC, BET, Comedy Central, Discovery Family Channel, INSP, Science, FYI, MTV2: Music Television, Animal Planet, BBC America, CMT, Discovery Life Channel, Discovery Channel, Food Network, Game Show Network, Hallmark Channel, Home & Garden Television, and more.
Devices supported by Philo include: web browsers, Android, iOS, Amazon Fire, Roku, Chromecast, and Apple TV.
Our Philo review also includes more about why our team loves Philo.
All the streaming services where Cleo TV is or isn't available
The choices for watching Cleo TV aren't limited to our top picks. Here's where you can and can't watch Cleo TV without cable.
Watching Cleo TV on top devices
No matter what device you have at home, it's probably possible to watch Cleo TV on it — yes, even without cable. Read on to learn which streamers support both your device and Cleo TV live streams.
How to watch Cleo TV on Roku devices
It's definitely possible to watch Cleo TV on your Roku device, be it a streaming stick or actual Roku TV. Subscribe to Philo to get Cleo TV on Roku.
How to watch Cleo TV on an Android smart TV
Have a Samsung smart TV or another type of Android TV? These are some of the easiest to use to get Cleo TV access without cable. Just subscribe to to get Cleo TV on your Android smart TV.
How to watch Cleo TV on an Amazon Fire TV
Whether you have a Fire TV Stick or a Cube or another device, you can get access to Cleo TV. Alexa, sign up for to Philo to get Cleo TV on Amazon devices.
How to stream Cleo TV on iOS
Have an iPhone? An iPad? Not every app is available on Apple's App Store, but depending on the streaming service you. have, you can watch Cleo TV on an iOS device with ease. Subscribe to Philo to get Cleo TV on your iOS device.
How to watch Cleo TV on Android phones
You can watch Cleo TV on your Pixel or Samsung or Nokia or whatever type of Android you have! Just subscribe to Philo to get Cleo TV on Android phones.
The bottom line: you have 1 great option for watching without cable
We found 1 great option for watching without cable: Philo.
Check out what's airing right now in our TV Guide. Then, read up on the business of streaming in the Stream Report and the most popular streaming content in The Popcorner.
Flixed Team • Author
Flixed is a website run by a small remote team that helps people navigate the rapidly evolving streaming ecosystem. We're a platform that helps consumers choose the best streaming service for them through our content, resources, and tools for navigating the streaming landscape.
Read Next
Channels → CNBC World
Flixed Team – May 30, 2023