With more than 15 million users around the world and an affordable lineup of devices, Roku holds its own against the Apple TV and Google Chromecast. But what kind of content can you get? To help you find out, we've compiled the 100 best Roku channels below.
For your convenience we've organized our picks into several different categories. Use the table of contents below to hop to the category that interests you the most.
Private Channels
Roku is pretty selective about the channels it includes in its store. The channels must source their content legally and provide a consistent, stable experience.
However, the official channels aren't the only ones you can get - there are private Roku channels available as well. In the past, people used the private channel feature as a way of pirating content. Roku cracked down on private channels this year in the run up to its initial public offering, but you can still find plenty of legitimate private channels to add to your Roku lineup.
Follow Roku's instructions to try out the private channels listed below using the Add channel with a code menu option.
The Silent Movie Channel
US copyright law prevents people from distributing recent movies on the internet, but anything made before 1924 has long since shifted into the public domain. The Silent Movie Channel links to movies produced before the talkies came around. You can watch classic films starring Charlie Chaplin, Harold Lloyd, and other stars of the 1920's as well as lesser known movies from around the world.
Tested
The Tested TV show stars former Mythbuster Adam Savage. Savage and his team explore the extremes of maker culture, science, and technology.
A fan created the Tested private channel so other fans can easily find and watch Tested videos through their Roku devices. The makers of Tested have made their content available on the web via the Tested website and various Tested YouTube channels.
Redbox on Demand
Redbox on Demand is an example of the original purpose behind Roku private channels. The DVD rental service is testing the streaming video waters and needs feedback from its customers. It created a private channel for subscribers invited to its closed beta. If you are a Redbox subscriber you can use the code RBXDIGITAL to access on-demand videos. For more information, check out the Redbox On Demand FAQ.
Channels of Channels
Source: Roku
If you've cancelled your expensive cable subscription, you have many options for bringing the multi-channel experience to your Roku. The subscription-based over-the-top services listed below give you dozens of live TV feeds from sports, news and entertainment networks.
Pluto TV
Get this free service for your first taste of cable-free TV. Pluto TV has live streams from more than 100 channels, including familiar networks like CBS News and CNBC to niche-focused channels like Anime All Day and Tastemade.
YouTube
Go beyond cat videos and Russian dashcams. The YouTube content community has created innovative web series, vlogs for every interest and a growing catalog of outstanding 4K content.
fuboTV
Live sports & TV
100+ Channels
Cloud DVR
Start your trial. Cancel anytime.
Try Free →
Try Free →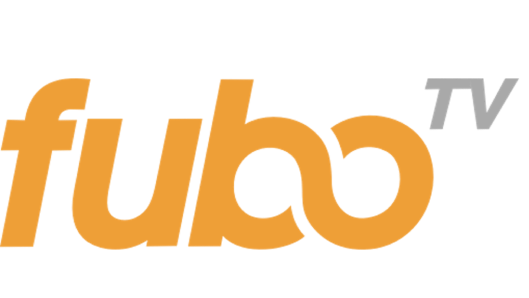 If you're big on sports, then the fuboTV subscription service is for you. Live streams of soccer, football, baseball, rugby and more are at your fingertips. You can get local stations from NBC and FOX as well as cable networks like Lifetime and USA.
Sling
Sling's a la carte subscription service lets you build a cable replacement that reflects your TV-watching interests thanks to live streams of local stations as well as ESPN, Comedy Central and other cable channels.
PlayStation Vue
Sony's cable alternative, PlayStation Vue, does not require a game console. The Roku channel gives you live local stations as well as sports from channels like the NFL Network and NBA TV.
DirecTV Now
DirecTV isn't just satellites any more. For a $40 monthly fee, you get more than 65 live TV channels. Upgrade to the $75 plan and you get over 120 channels.
Xfinity stream
Believe it or not, the cable companies want to keep your business. That's why they've rolled out streaming TV services for their subscribers. The Xfinity stream app lets you access your cable channels and your DVR'd content. Perfect for people who travel with their Roku.
On-demand Movies and TV
Source: Roku
No matter which of the major streaming services you subscribe to, Roku has a channel ready for you. Roku even has a few free options for your movie-watching pleasure.
Related: Best Roku Channels for Free TV Shows and Movies
Popcornflix
Owned by an independent film distributor, the Popcornflix catalog includes mainstream blockbusters and hand-crafted indie films. Curated lists like Grindhouse and Asian Action help you find movies to match your interests. Did I mention it's all free?
Crackle
If you don't want to pay for the PlayStation Vue subscription, Sony's Crackle lets you watch ad-supported movies and TV shows absolutely free. Check out classic TV like All in the Family, Crackle originals like Sequestered, and movies like Chappie.
Tubi TV
Watch more than 7,000 movies from Tubi TV's catalog. Although you won't find many new releases, you will find award-winning movies like Winter's Bone, classics like Stagecoach and cult favorites like Space: 1999.
Netflix
Stranger Things, Orange is the New Black and 13 Reasons Why are just some of the original shows in Netflix's catalog of exclusive content.
Scout for Netflix
Finding content on Netflix can be hard if the algorithm doesn't quite match your tastes. Scout for Netflix lets you dive deep into the Netflix catalog to find exactly what you're looking for.
Amazon Video
Members of Amazon Prime get access to free movies and TV shows on Amazon Video, including Amazon Originals like The Man in the High Castle.
Hulu
From Emmy Award-winning The Handmaid's Tale to the latest episodes of broadcast TV, Hulu has more of the latest content than any other streaming service.
HBO Now
Don't have cable but want to binge all seven seasons of Game of Thrones? Your HBO Now subscription gives you on-demand access to HBO's entire catalog.
Vudu
Vudu lets you skip the monthly subscription by renting the latest movies or watching free movies with ads. Vudu has a lot of 4K UltraHD content, which you can view if your Roku supports it.
PBS
Your home for the Great British Baking Show, the News Hour and Ken Burns' Vietnam. Many of the videos on the PBS channel are free to watch, but you can unlock more content by donating to a local PBS station.
International On-demand
Source: Roku
Whether you're away from home or a fan of other cultures, you can find Roku channels that stream content from around the world. Check out British mysteries, Bollywood and Nollywood classics and the latest anime.
Acorn TV
Acorn TV collects movies and TV shows from Britain, Canada, New Zealand and Australia. Bleak mysteries on the moors, comedies, documentaries and more are available with a monthly subscription.
Dramafever
Dramafever adds professional subtitles to popular dramas and comedies from China, Taiwan, Korea, and Japan. Upgrade to a premium subscription to lose the ads and get high-definition video streams.
Viki
Viki takes Asian TV to the next level by relying on fans to create subtitles in more than 200 languages. Viki's free, standard definition service relies on ads, but a monthly or annual Viki Pass will remove the ads and boost streams to high-def.
Yupp TV
YuppTV's subscription service delivers on-demand and live programming from Indian TV stations in nine regional languages.
Yupp Flix
Yupp Flix is a pure on-demand service for Indian content in Hindi and nine other regional languages. Stream on-demand movies and TV series in the original language or with English subtitles.
Nollyland
Nollyland delivers thousands of movies from film studios in Nigeria, Ghana, and across Africa. Sign-up for a monthly subscription or pay with a day pass.
Crunchyroll
Crunchyroll is the world's largest anime streaming service. It offers ad-supported free access to more than 800 anime series with subtitle support in eight languages. Upgrade to a premium subscription to lose the ads and get simulcasts of the latest shows from Japan.
Funimation Now
Watch anime from Funimation's catalog in the original Japanese or dubbed into English. Your monthly subscription supports the professional voice-over actors who elevate the anime experience.
Viewster
Viewster's sixty-title catalog is the smallest of the anime-centric channels on Roku. On the other hand: it's free. Among the titles you can stream are Gunslinger Girl and Maria Watches Over Us.
VRV
VRV's combination of anime and gamer culture yields more than 20,000 hours of content, including access to anime catalogs from both Crunchyroll and Funimation. A monthly subscription removes ads and unlocks access to exclusive content.
Kids
Source: Roku
Roku channels offer something for everyone in the family. Keep your kids occupied with all their favorite channels.
Baby TV
Get your kids hooked to the big screen early with Baby TV. Targeted at infants and toddlers, Baby TV is an ad-free network (subscription required) with content designed by developmental experts to enrich your new-borne's life.
Disney Junior
Preschoolers love Micky Mouse Clubhouse, the Lion Guard, Sofia the First and other programs on Disney Junior. With your cable TV provider's TV Everywhere sign-in, you can stream select episodes and live TV.
Disney XD
Disney XD gives older kids access to on-demand episodes and live streams of Star Wars Rebels, Ultimate Spiderman, Lab Rats and Gravity Falls. This is another TV Everywhere channel that requires a TV provider's login.
Boomerang
Unlock the Boomerang archive of classic animations with a low monthly subscription. No TV provider needed, no ads targeting your kids. They can watch more than 1300 episodes of pre-Scrappy Scooby Doo, Looney Tunes, The Flintstones and more.
Minecraft TV
Let your kids be inspired by the art, animations, games and other creative possibilities with Minecraft.
Popcornflix Kids
Other streaming services have a mix of family-friendly and adult-friendly content, but Popcornflix Kids ensures that your children will only see age-appropriate movies - for free!
National Geographic Kids
This subscription-based service uses National Geographic's science and nature footage to create educational programs that set your kids on the path towards careers in science, technology, engineering and math.
Hasbro Studios
This free app is one giant advertisement for G.I. Joe, Transformers and other Hasbro Studios product lines. There are some classic Saturday morning cartoons available as well, though.
Sports
Source: Roku
You can see all kinds of sports on Roku from mainstream, big league sports to niche sports with smaller, passionate fan bases.
NFL Sunday Ticket
Football season is here and you can get a front row seat with the NFL's subscription service. Watch every out-of-market Sunday game live as it happens with NFL Sunday Ticket.
NBC Sports
Load the NBC Sports channel to watch live sports broadcast on NBC, NBCSN and the Golf Channel. This TV Everywhere channel requires you to sign in with a TV provider's credentials, but once in you can get all of the sports NBC airs.
WWE Network
A subscription to the WWE Network gets you original series, behind-the-scenes reports, and all the wrestling you can stand.
Willow
Cricket fans in the United States have only one place to go: Willow. The subscription service provides live coverage of test matches around the world.
The Rugby Channel
Rugby fans in the United States can watch men's and women's professional matches around the world as well as American collegiate play. Highlight videos and news recaps are free, but a premium subscription unlocks the live coverage.
FITE
Fans of combat sports from mixed martial arts to boxing will want a subscription to FITE for live streams of fights, documentaries, and news reporting.
GoPro
The iconic manufacturer of action cameras has curated some of the best GoPro videos in the world. Whenever people skydive, surf, soar to the edge of space or descend into volcanoes, you can count on a GoPro to be there with them.
Red Bull TV
The caffeinated energy drink-maker sponsors extreme sports and concerts in many different countries. Launch the Red Bull channel to watch live events like surfing and snowboarding tournaments or on-demand documentaries.
Personal Media
Source: Roku
The channels listed below allow you to stream your personal music, videos, and photos from your home network or from the cloud.
Roku Media Player
Roku's own Media Player software finds Twonky, Plex, Tversity or Windows Media Player servers on your home network and streams whatever content it finds there to your TV. The Roku Media Player can also pull from drives attached to a Roku device's USB port.
Plex
Use Roku's Plex channel to stream all of your personal media files - including 4K video - from your Plex Media Server. You can stream online video as well via Plex channels. If you subscribe to Plex Plus, you can play back your DVR content, get custom music mixes and more.
Qmedia
Several network attached storage manufacturers support Roku. QNAP Systems, for example, offers the Qmedia channel to stream content from its DLNA Media Server feature. Check the channel store for Seagate, Synology and other manufacturers.
Roksbox
Roksbox channels let you stream media you store on major cloud storage services like Google Drive and Dropbox. The Roksbox apps also support USB connections and network storage.
PhotoView for Google Photos
PhotoView is the app you want if you use Google's photo service. It taps into Google's search engine so you can find your best cat photos and vacation snapshots. PhotoView turns your pictures into a Roku screensaver.
Smugmug
Subscribers to the photo sharing service Smugmug can stream their pictures through Roku. Friends and family can use the Smugmug channel (without a subscription) to see your pictures and photo albums on their own Roku.
Flickr
Flickr survived the Yahoo! drama and is still home to millions of photos. Use the flickr channel to browse those public images and to stream photos from your personal account. The channel will even pull images optimized for 4K TVs.
Gadgets and Technology
Source: Roku
Add these channels to keep tabs on the latest gadgets and news from the tech industry.
The TWiT Network
Leo Laporte's podcast empire The TWiT Network includes long-running shows like This Week in Tech, MacBreak Weekly, and This Week in Google. While you're checking out TWiT, you can watch the tech variety show The New Screen Savers and the maker-centric show Know How.
CNET
CNET is the mainstream media of tech with streaming video shows that cover the latest gadget news, developments in connected cars and Apple news. The CNET channel also lets you see reviews and other content.
Engadget
Engadget is the home for tech on AOL and is now on Roku. Shows like Engadget R&D, The Future IRL, and Tech Hunters follow technology as it migrates from the lab into our daily lives.
Mashable
Whether it's flying taxis in Dubai or reviews of the new Apple Watch or esports coverage, Mashable's video content spans the intersection of tech and culture.
Drone
Why get fancy with names? Drone is what it says on the label - a channel about drones. The 24x7 video stream includes video podcasts, aerial photography, flying tips and more.
Amateur Logic
Produced by tech enthusiasts in the United States and Australia, the presenters on Amateur Logic's videos explore amateur radio, robotics and the positive side of hacker culture.
B&H Videos
New York City's iconic camera store B&H Photo produces hundreds of hours of instructional videos and gear reviews to help you up your game in photography and videography.
Space and Science
Source: Roku
Turn to these channels to explore the Universe from the most distant galaxies to the web of life on Earth to the mind-bending nature of quantum physics.
CuriosityStream
CuriosityStream's subscription service delivers what the Discover channel original promised: high-quality, fact-based documentaries like David Attenborough's award-winning Light on Earth.
NASA TV
Thank the American taxpayer for this free resource from NASA. Programming includes live coverage of the space agency's launches, reports from the final frontier and new developments in NASA-funded research.
Animal Planet Live
Puppy cams, kitten cams, penguin cams…. The Animal Planet channel has videos of the cutest and funniest critters on its network.
Popular Science
Founded as a magazine in 1872, Popular Science now produces online videos about new developments in scientific research. Snack on short-form videos on topics as varied as Dyson Swarms or global warming to the science of Star Trek.
Climate Monitor
Climate Monitor devotes itself to educating the public about the impacts of climate and the cause of global warming (spoiler: it's us).
Star Talk All Access
Astrophysicist Neil deGrasse Tyson has helped popularize science and make it accessible to new audiences. His weekly talk show Star Talk brings scientists, celebrities and comedians together to discuss the latest developments in science.
Xploration Station
The Xploration Station channel consolidates Emmy Award-winning science content about our planet, the animal kingdom, outer space and the science of the future.
TMRO
The Southern California space enthusiasts at TMRO produce this weekly video podcast. TMRO covers the latest developments in rocket launches and space exploration. See interviews with NASA's Skylab astronauts and entrepreneurs developing next-gen rockets.
A-Plus Physics
Teenagers enrolled in advanced physics courses can use A-Plus Physics' free content to boost their grades. Video instruction covers topics in Newtonian and Quantum physics.
Home and Garden
Source: Roku
Time to redecorate or renovate? If the answer was yes, get inspired with these home-and-garden channels.
Clutterbug
Clutterbug exists to help you take control of all the little things cluttering your household. Watch daily videos that teach you how to get things organized.
House & Home
Tour beautiful homes across America in House & Home. Learn from designers Lynda Reeves and Suzanne Dimma as they teach you to apply various inspirations.
Lowe's TV
The hardware superstore has created hundreds of videos that will help your next DIY project. Whether you're fixing a toilet or refinishing your floors, Lowe's TV will teach you how - using products they conveniently sell.
DIY Home
DIY Home's videos will help you with projects big and small. Whether you're remodeling your home, landscaping your yard or decorating for the holidays you'll find a quick, helpful video.
The Design Network
The Design Network promises to inspire your next home improvement project, dinner party, and more.
Shopping
Whether you want to recreate the cable shopping experience or look for more specialized buying opportunities, these apps will let you indulge your inner impulse shopper.
QVC
QVC's official home on Roku lets you live stream all of QVC's various shopping channels as well as watch on-demand how-to clips and reviews. Call now, operators are standing by.
HSN
Not to be outdone by QVC, the Home Shopping Network also has an app for Roku. Shop for fashion, beauty products and home electronics and buy using your Roku remote control.
Create and Craft
A cable channel dedicated to crafters, Create and Craft offers instruction (and, of course, shopping) for anyone interested in sewing, knitting, papercrafts, and other home hobbies.
Book Trailer Channel
The Book Trailer Channel is for people who anticipate books as much as others anticipate the big game or the next summer blockbuster. Watch video previews of upcoming book releases. Find out the latest about your favorite authors. Support your local book seller.
The Pottery Channel
Ceramic artists and pottery shops around the world feature their work on the Pottery Channel. You can't buy through the app, but it will help you contact the seller so you can work out a deal.
Cooking
Source: Roku
Learn how to cook fabulous, restaurant-quality meals in your own home. Or, decide that it's too much trouble and order a pizza while you watch talented chefs do their thing.
Great Chefs
Great Chefs tries to make elevated cooking less intimidating. Watch chefs demonstrate preparation and presentation techniques in more than 700 episodes filmed in professional kitchens around the world.
FoodyTV
With a goal of "democratizing the entire cooking and food media landscape", FoodyTV presents celebrity chefs and its own Foody personalities in a series of videos that will help make you a better everyday chef.
Saveur
Saveur Magazine's award-winning focus on culinary traditions around the world turned it into an icon in the culinary press. Videos take you around the world to see how master chefs prepare the finest cuisine.
Serious Eats
Community-generated food content filtered by food science yields Serious Eats' definitive guide to cooking in and eating out.
Tastemade
The folks at Tastemade bring you travel and cooking videos that will help you bring cuisines of the world into your own kitchen.
The American Heartland
Source: Roku
Roku channels make it easy to distribute content to communities the east coast/left coast media ignores. These channels aim right for the heartland:
NRA TV
The official channel of the National Rifle Association gives hunters and gun enthusiasts the latest news on issues related to the Second Amendment.
Gun TV
Gun enthusiasts partnered with manufacturers to create Gun TV's original content demonstrating the latest firearms, gun safety and other topics.
Field & Stream
Videos from Field & Stream demonstrate fishing and hunting techniques, review the latest gear and give tips on how to cook what you kill.
Outdoor Life
The Outdoor Life channel brings the lifestyle of the great outdoors to your Roku. Watch people hunt feral reindeer in Alaska or learn how to use drones to fish - all from the comfort of your living room sofa.
Homestead Channel
All it takes is one catastrophe to bring our consumerist culture to its knees. But if you follow the Homestead Channel's video tips you'll learn how to simplify, go off-grid, and return to the way of life our forefathers pioneered.
States of Mind
Source: Roku
Change your mind, become more centered and get an alternative perspective on life with these channels:
Gaia
Achieve your full potential by following techniques in meditation, yoga and spiritual awareness. Watch Gaia to alter your perspective and follow a more mindful way of life.
Psychetruth ASMR
Mumble mumble mumble mumble whisper whisper shush mumble. Don't you feel better? That's the power of Psychetruth ASMR.
The Relax Channel
When life gets frazzled, turn to the Relax Channel to bring some calm into your life. The white noise of softly crashing waves combines with the beautiful sunset imagery to turn your TV into a relaxation machine.
Weed TV
Weed TV is the home for 420-friendly programming including news, entertainment, edibles recipes and more.
The Cannabis Channel
From the producers of Weed TV, the Cannabis Channel takes a more serious look at the medical effects of cannabis and the state of marijuana regulations around the world.
Transportation
Source: Roku
Whether your vehicle of interest has four wheels, two wheels, wings or sails, these channels have you covered.
Rev'n
Car nuts will love the content available from Rev'n. Coverage of racing and other motorsports is mixed in with programs on classic cars, reports from auto shows and more.
Throttle
Throttle brings you videos of anything with wheels. Unicycles, choppers, supercars - you name it, Throttle's got it.
Kelley Blue Book TV
If it's time to buy a new or used car, turn on the Kelley Blue Book TV channel. Here you'll get reviews of new models, head-to-head comparisons, reports from auto shows and advice on buying the car of your dreams.
Yachting Channel
Live the one-percenter's nautical life (or at least watch it on Roku) with the Yachting Channel. Follow video logs of sailors as they cruise around the world and watch reviews of everyday boats and superyachts.
Flying Magazine
Take to the air in videos from Flying Magazine. Watch reviews of aircraft and gear and become a better pilot with expert tips.
What Are Your Favorite Roku Channels?
These 100 Roku channels barely scratch the surface of everything Roku has to offer. There are thousands of other channels in the official Roku store and countless more private channels waiting to be discovered. Use this guide as a starting point to build a Roku channel lineup that reflects your individual interests - then let us know if you dig up any interesting finds in the comment section below!
Chris Casper • Author
Chris Casper is a former tech industry product manager who escaped from California for New Mexico. Now he writes about science and tech while searching for the perfect green chile sauce.
Davan Hamilton • Editor
Davan Hamilton is an editor and writer based in Jacksonville, FL. Holding a degree in Interdisciplinary Studies, her writing spans a wide range, from essays on film criticism and analysis to surreal poetry. Now, she works for Flixed as an editor, continuing to ignore the list of passion projects she's accumulated. When she's not glued to her computer, you can find her building endless amounts of Lego sets, binge-reading manga, or playing with (fighting) her cat.