With the year ending, the Super Bowl is just around the horizon. If you've got cable, you just need to switch to FOX once Super Bowl Sunday hits.
Although, there is one thing to be concerned about: if you're a cable cutter, you might miss out on the Super Bowl. But there's nothing to worry about. You're all set if you subscribe to an internet TV service, particularly our pick for the best choice for watching the Super Bowl: Sling TV. The streaming service has access to FOX, meaning you won't miss-out on Super Bowl Sunday!
Here, we'll give you the rundown on how to catch the Super Bowl on Sling TV.
Live Sports
& Premium Channels
Experience the best of TV
Get Half-off →
Get Half-off →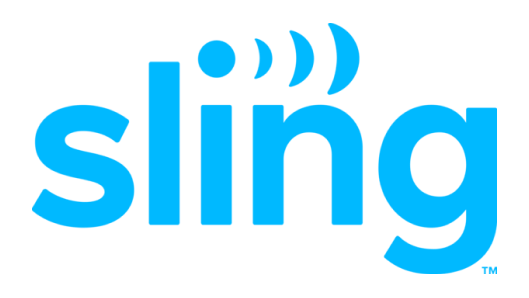 Watch Super Bowl LVII on FOX
With the Super Bowl changing network sponsors constantly changing for each event, it might be hard for the average viewer to figure out how to watch the big game. Lucky for you, we can help get you on the right track. For this year's Super Bowl, the NFL partnered up with the FOX network to give us an uninterrupted view of the best football action in town.
So, if you're looking to catch a glimpse of Super Bowl Sunday, you just need to tune into FOX.
Super Bowl LVII is on February 12, 2023
Every year the Super Bowl falls on a Sunday, but which Sunday is the Super Bowl LVII falling on this time?
For this season, the Super Bowl falls on February 12. So mark your calendars and keep an eye out for all the NFL games. Who knows, maybe your favorite team will make the Super Bowl this year!
How to watch Super Bowl LVII on Sling TV
If you're interested in catching the Super Bowl, you can't go wrong with one of our top picks for the best streaming services your money can buy: Sling TV. Between their Sling TV Blue, Sling TV Orange, and Sling TV Blue + Orange subscription tiers, you can enjoy all your regional network channels, including FOX.
Before you sign up, you need to ensure that Sling TV has got FOX for your local area. So to watch Super Bowl LVII on your Sling TV account, we'll give you a rundown of what you need to do.
And if you're curious about what else the platform can offer you, you can check out our full Sling TV review.
Step 1: Sign Up for Sling TV
Before anything, you must first sign up for a Sling TV account. To do that, just visit the Sling TV homepage, and sign up for your Sling TV account. Here are the 5 steps you need to take on Sling TV:
Visit Sling TV and sign up for one of the subscription offers. Here you can also try out the service via the free trial option.

Input your email address and secure password (preferably including a combination of upper case, lower case, and symbols).

Select your preferred subscription tier.

Choose whether you want to add any Sling TV channel add-ons to your account.

Finally, you need to enter your credit card details.
Once you've completed these steps, you've got a Sling TV account ready to go.
Step 2: Watch Regional Channels
Sling TV is great and all, but there's a catch when it comes to regional channels, and in this case, specifically for FOX as they're the Super Bowl's network provider. Unfortunately, Sling TV doesn't have complete FOX coverage for the entire US. Instead, the network is only available in select states.
For FOX specifically, Sling TV provides coverage in areas such as:
Atlanta

Austin

Chicago

Dallas/Fort Worth

Detroit

Gainesville

Houston

Los Angeles

Miami/Fort Lauderdale

Milwaukee

Minneapolis/St. Paul

New York

Orlando/Daytona/Melbourne

Philadelphia

Phoenix

San Francisco/Oakland/San Jose

Seattle

Tampa/St. Petersburg

Washington, DC
If you don't live in any of these areas well, you might think you're out of luck.
Fortunately, there's a workaround for this regional channel blackout, which we'll get into soon.
For now, as long as you live in any of these locations, you'll get full access to FOX and Super Bowl LVII.
Step 3: Bypass Region-Locked Channels With a VPN: ExpressVPN
If you're in the unfortunate situation of not getting access to FOX with Sling TV, you can spoof your location to a state that gets access to NFL games with a VPN. That way, you can enjoy a live feed of Super Bowl LVII and tune in to find out if Rihanna can top the charts with her halftime show.
Our pick for watching the Super Bowl with a VPN is ExpressVPN.
To use ExpressVPN with your Sling TV account, you need to do the following:
Sign up for ExpressVPN.

Download and enable to app/program.

Select a VPN server in one of the locations with FOX available.

Enjoy streaming the Super Bowl on Sling TV.
With ExpressVPN, you can say goodbye to channel blackouts and get live coverage of Super Bowl LVII.
No Blackouts
Fastest Speeds
Private Browsing
The trusted leader in VPNs
3 months free →
3 months free →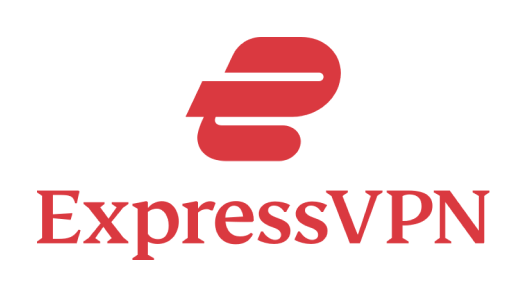 Don't Miss Super Bowl LVII and Its Halftime Show With Sling TV
Thanks to internet TV service, watching the Super Bowl becomes a hassle-free experience. And with Sling TV, and a handy VPN at your side, you'll get one of the most flexible and affordable means on the market.
With Sling TV, there are no worries about potentially missing this year's halftime performance when Super Bowl Sunday comes around.
Live Sports
& Premium Channels
Experience the best of TV
Get Half-off →
Get Half-off →