We're just about halfway through the 2022 season of the NFL, and things are starting to heat up. We're beginning to see the strongest teams in the league, and the championship chase is looking stacked.
Either way, we're excited to find out who makes the Super Bowl in February.
But are you ready to catch the NFL finals?
Cable cutters might be concerned about missing out. Then again, if you're a Hulu subscriber, there's nothing to worry about. You just need to tune into FOX on your Hulu account to get access to Super Bowl Sunday!
Live sports & TV
100+ Channels
Cloud DVR
More than just Live TV
Watch Free →
Watch Free →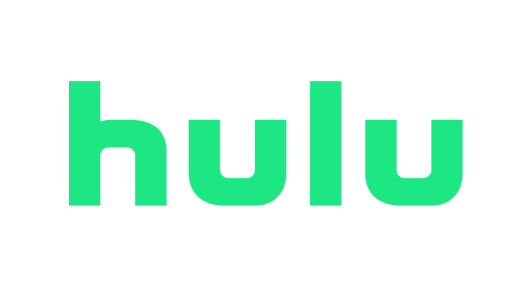 Where to Watch Super Bowl LVII: FOX
With the NFL changing Super Bowl partners every year, it can be challenging to catch the Super Bowl without a cable subscription. And for this year, FOX drew the nuts, and NFL chose them as the Super Bowl network provider.
If you're on basic TV, you won't be able to watch Super Bowl LVII…is what we would say if streaming weren't an option. Luckily for Hulu subscribers, you won't have any problems catching the Super Bowl.
When Does Super Bowl LVII Air: February 12
While we're still in the middle of the NFL season, there's no harm in preparing yourself to catch the most exciting game of the NFL season. And in case you're wondering when Super Bowl LVII is scheduled to air, we've got the answers you're looking for.
If there are no sudden changes to the NFL schedule, Super Bowl LVII is expected to air on Sunday, February 12, 2023. With half a year to prepare, there's still a lot of time for you to get hooked on a Hulu subscription.
A Step-by-Step Guide for Watching Super Bowl LVII on Hulu
Now, if you're a new Hulu subscriber, you won't be able to catch the Super Bowl once February rolls into town. But with a few extra steps, you'll be primed and ready to catch the 2 best teams in the NFL face-off next year.
Here's how to prepare for the Super Bowl with Hulu:
Step 1: Sign Up for Hulu + Live TV
Award winning Hulu originals
Thousands of shows and movies
Award winning Hulu originals
Thousands of shows and movies
With just a regular Hulu subscription, there's no way you'll get to watch Super Bowl LVII. But with Hulu's internet TV subscription service, Hulu + Live TV, you'll have all the necessary requirements for catching the NFL Finals.
All you need to do is sign up for Hulu + Live TV.
Step 2: Check Local Live TV Availability
While Hulu + Live TV carries FOX, the channel availability is restricted based on your location. You can use the in-app Live TV menu to check your available channels and determine whether you have access to the FOX networks.
If you haven't signed up for Hulu + Live TV, you can visit their website and enter your zip code to check for FOX network availability.
To use the Live TV guide on web browsers, you can use these 2 methods:
Select "Live TV" from the main menu of the Hulu + Live TV website.

While watching a video, select the three lines icon on the lower left of the screen.
As for mobile users, you just need to hit the "Live TV" option from the main menu of the Hulu + Live TV app.
Once you've confirmed FOX's availability in your location, you're all set to enjoy Super Bowl Sunday come February next year.
Step 3: Add FOX to Your Favorites List
As an added accessibility feature, Hulu + Live TV includes a favorites list where you can easily navigate to your preferred channels. For example, you can add FOX to your list to bypass all the channel surfing you need to do to find the right channel.
To find your favorites, all you need to do is navigate to the "My Stuff" section of the Hulu + Live TV app/website.
Then, to add FOX to your "My Stuff" list, you need to do the following:
Search for FOX on the Hulu search bar.

Select "add to my stuff" once you've searched for the network.
If you need to learn more about the Hulu + Live TV personalization features, you can read more from the FAQ/Help section of the Hulu website.
What Else Can I Look Forward to With Hulu + Live TV?
Hulu + Live TV is an excellent internet TV service, but it's not the only way to catch Super Bowl LVII. So, you might wonder what makes it stand out from other services. After all, Hulu + Live TV is one of the more pricey options on the market, so it better be worth its weight in gold.
Well, Hulu + Live TV gives you one of the best all-around packages on the market today. Because not only will you get Hulu and its immense on-demand library and the included robust network of channels from its live TV service. But you'll also get a free Disney + and ESPN + subscription.
With Hulu + Live TV, you'll get free access to 2 of the most desirable entertainment services, making it one of the premier internet TV services currently available.
For more information about what the streaming giant can bring to your table, you can find our thoughts on Hulu + Live TV review.
Never Miss a Sack or Touchdown from Super Bowl LVII with Hulu
As one of the leaders in the on-demand service industry, Hulu provides one of the best platforms for enjoying both on-demand content and live TV, thanks to its Hulu + Live TV subscription service. And for football heads, it's also a great option for catching the upcoming Super Bowl LVII.
Once February rolls around and everyone's getting ready for Super Bowl Sunday, all Hulu + Live TV subscribers won't have to worry about missing any of the action. Instead, you can grab a bowl of popcorn, gather your family and friends, and enjoy one of the biggest football events of the year.