Source: Pixabay
The Super Bowl is an annual sporting spectacle gathering millions of viewers worldwide. According to statistics, it has had over 90 million viewers every year since 2006.
The LVII Super Bowl is right around the corner since it's scheduled for February 12, 2023. State Farm Stadium in Arizona will be the host of this amazing match, but will you be able to watch it on Apple TV?
The short answer is yes! However, the requirement is to subscribe to a streaming service that offers the channel that has broadcasting rights to this game. This guide will focus on recommending the best options to watch LVII Super Bowl, so let's check them out!
How to stream the Super Bowl live on Apple TV
Apple TV is a streaming media player with a generous app selection. The company implemented 4K support in 2017, and you can expect fast loading times and a user-friendly interface.
It's worth noting that Apple TV+ isn't an option to watch the Super Bowl 2023 on this device. As you can see from our Apple TV+ review, the streaming service doesn't offer live channels but focuses on original programming. That being said, there are many other choices to enjoy NFL on this device, and we selected our favorites below!
Our pick: fuboTV is the best pick to watch Super Bowl and sports overall on Apple TV
From the LVII Super Bowl perspective, it's worth noting that fuboTV has all four national networks covering the event. That includes ABC, FOX, CBS, and NBC. It means you can watch the Super Bowl 2023, and other NFL matches during the season.
fuboTV is every sports fan's dream due to its channel lineup. With the first two basic subscription tiers – Starter and Pro – you'll receive BeIN Sports channels, CBS Sports Network, ESPN, Fox Sports, fuboSports Network, and other channels broadcasting sports. You can check the entire fuboTV channel lineup to confirm it fits your preference.
Live sports & TV
100+ Channels
Cloud DVR
Start your trial. Cancel anytime.
Try Free →
Try Free →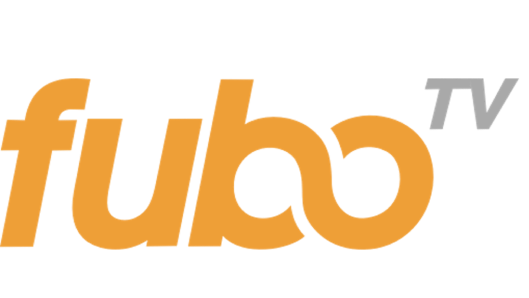 DirecTV Stream also carries the network with Super Bowl broadcasting rights
DirecTV Stream has a partnership with FOX and carries this channel, so you can watch Super Bowl 2023 here. Since it has all four national networks broadcasting NFL finals, you'll enjoy all Super Bowl matches at least until 2034.
While the platform has an excellent channel selection, it's not the cheapest streaming service out there. Check out the DirecTV Stream plans and pricing guide to see if it fits your budget and preference.
You need to have an Apple TV that's at least 4th generation and runs tvOS10 or higher to watch DirecTV Stream. If you do, you'll appreciate the app is fast and reliable, so you can rest assured the Super Bowl streaming quality will be impressive. And if you don't, you can check how to watch the Super Bowl on Roku or use another player.
Live & On-demand.
No contract.
Starting at $69.99/mo
Watch Now →
Watch Now →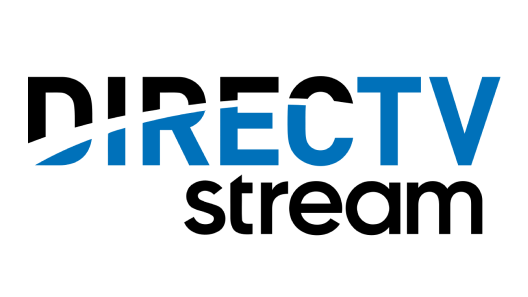 Hulu + Live TV has the biggest all-around offer that includes Super Bowl
You won't find a channel lineup more impressive than the one offered by Hulu + Live TV, and the critical thing is it includes FOX. That ensures you can watch the LVII Super Bowl in February 2023.
Live sports & TV
100+ Channels
Cloud DVR
More than just Live TV
Watch Free →
Watch Free →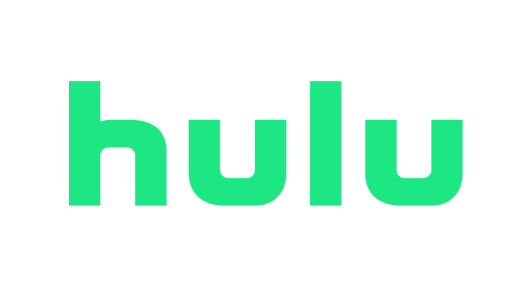 Hulu + Live TV also has ABC, CBS, and ABC, so you can watch Super Bowl matches in the next decade. But the platform requires having Apple TV 4K or the 4th generation of the basic Apple TV.
And it's not only about live TV. Hulu is famous as one of the best video-on-demand services. It offers thousands of hours of VOD content, including original programming. Check out the best shows on Hulu right now for some suggestions on what to watch after the Super Bowl.
YouTube TV is another option for watching the Super Bowl 2023
You can watch LVII Super Bowl on YouTube TV, considering it includes all major national networks, and that includes FOX. Furthermore, as long as the new contract is valid, and that's until 2034, you can rest assured you'll watch the finals, but also some other NFL games on this network.
Not many people believed YouTube TV would succeed in the live-streaming market, but they changed their minds soon. The platform offers excellent value for the money to US viewers. According to our YouTube TV review, extensive DVR options and large sports channel offering are among the platform's main advantages.
85+ broadcast, cable, and regional sports networks
Sling TV is affordable and ensures you can enjoy LVII Super Bowl
Sling TV offers a more affordable live TV streaming option compared to the competition. Its Apple TV app works flawlessly and viewers will appreciate that the packages include FOX (in select markets). It ensures you can enjoy watching the LVII Super Bowl in February 2023.
However, the provider has a flaw in the long run, at least from an NFL fan's perspective. It doesn't offer CBS or ABC, meaning that you won't be able to watch the Super Bowl when those networks air it.
The good news is that Sling TV is among the options to watch FOX without cable, so you won't miss the LVII Super Bowl in 2023. And you can check our Flixed Sling TV guide to see what else is streaming on other live channels. Who knows, perhaps you will even find something more interesting than the Super Bowl!
Live Sports
& Premium Channels
Experience the best of TV
Get Half-off →
Get Half-off →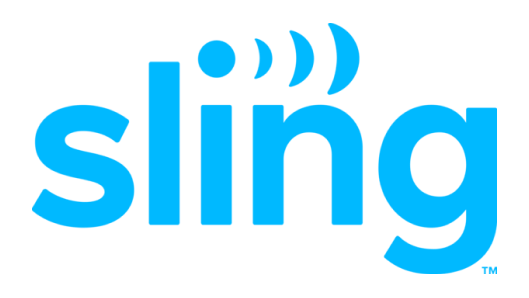 What channel is the Super Bowl streaming on?
The Super Bowl is an event that has a broadcasting rotation. For the next edition, the broadcasting rights belong to FOX. That means this national network will broadcast the LVII Super Bowl on February 12, 2023.
As for the future, FOX, CBS, ABC, and NBC will rotate in the coming years, with each network broadcasting the final NFL match once every four years. According to the new broadcast deal, ABC will return to the rotation after being out for almost two decades.
This might seem confusing, so here's an overview of when each network will broadcast the Super Bowl game:
| Year | Network |
| --- | --- |
| 2023 | FOX |
| 2024 | CBS |
| 2025 | FOX |
| 2026 | NBC |
| 2027 | ABC |
| 2028 | CBS |
| 2029 | FOX |
| 2030 | NBC |
| 2031 | ABC |
| 2032 | CBS |
| 2033 | FOX |
| 2034 | NBC |
How to know if the Super Bowl is available for streaming in your area
FOX will air the Super Bowl 2023 game, so the match should be available throughout the entire United States. You only need to find the channel that broadcasts it that year. If you went cable-free, it's possible to do that with an OTA antenna or by subscribing to a streaming service carrying that channel.
If you want to ensure you can watch the Super Bowl from any location, it's best to learn how to use a VPN to watch NFL games live. You can use a VPN to connect to the desired streaming service and enjoy the game.
Our takeaway: Live TV streaming services have everything you need to watch Super Bowl on Apple TV
Although the price tag deters some users from buying Apple TV, this digital media player is reliable. It has excellent speed, picture and audio quality. Thanks to the top-quality components used, the device will work flawlessly for years. And that's just what you need to enjoy the Super Bowl, sports, and other content.
The other part is choosing the desired live TV streaming service. If you are a hardcore sports fan, you can't go wrong with fuboTV. DirecTV Stream might be a bit pricey, but it offers an excellent channel lineup for all ages and interests. YouTube TV is another option that suits NFL fans and other household members with different preferences. Hulu + Live TV brings the best from VOD and live channels, while Sling is an affordable option to access channels that broadcast Super Bowl. The only remaining thing is to pick your favorite and wait for the spectacle to begin!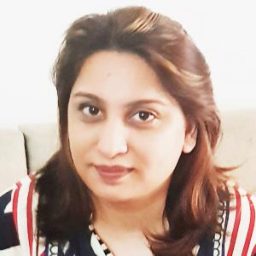 Aneeca Younas
Aneeca Younas is a graduated journalist with years of experience writing in different niches based in Oakland, CA. She is a huge movie fan that also enjoys watching sports. That's why she spends hours daily using various streaming services. Over the years, Aneeca profiled herself as an expert in cable-free and VOD platforms.