Source: Pixabay
It's not always easy to get the entire gang together to watch a movie or TV show. Whether it's work or private things, someone always misses out. That's why Hulu thought of a way to enjoy movies and TV shows together, even if you aren't in the same room.
Thanks to the Hulu Watch Party, you and your friends can connect from different locations and watch a movie or TV show from the same virtual room. Sound interesting? If so, here's a detailed explanation of how to use this feature!
Award winning Hulu originals
Thousands of shows and movies
Award winning Hulu originals
Thousands of shows and movies
Watch party, explained
Hulu Watch Party is an additional feature offered by the Hulu platform. It allows the network's subscribers to watch content from the service's on-demand library together.
The feature gathers you in a "virtual room" where you all watch the desired movie or TV show. Hulu will synchronize video playback to ensure you are all watching simultaneously.
Watch Party also has a group chat feature. You can talk to others about the movie you are watching to make the entire experience more fun. Please note that all participants need to be at least 18 years old to use this feature.
How to use Hulu Watch Party
Let's clarify one thing – you need to have an active Hulu subscription to access the Watch Party feature. The type of plan doesn't matter, so long as you have access to a Hulu account. From there, the next steps are simple:
1. Use a web browser to visit Hulu.com
You can only use Hulu Watch Party feature from a web browser. The supported configurations include the following:
At least Microsoft Windows 10, Mac OS X 10.13, or Chrome OS.

The latest versions of Microsoft Edge, Mozilla Firefox, Google Chrome, or Microsoft Edge.

JavaScript, Cookies, and HTML5 enabled.
Run a suitable browser and log into your profile.
2. Find the movie or TV show you want to watch
Once you access your account, it's time to look for the content to watch. You can check the best original shows and movies on Hulu right now, such as The Handmaid's Tale or Only Murders in the Building.
What's important is that the content you're planning to watch has the Watch Party icon in the details.
3. Launch the party and send links to friends
Each Hulu Watch Party needs to have a host and participants. You'll be the host, so click "Start the Party." You'll notice a new screen appearing.
From here, you need to let others know how to join the party. They'll do that by accessing the invitation link you deliver.
Look at the Chain icon and click it to copy the link:
Source: Hulu
Send the link to anyone who you want to join the party. You'll notice them joining as soon as they enter the room.
4. Start the movie
It's time to start the party! Once everybody's there, start the movie. The Hulu platform will do the rest. While watching, you can use the chat feature to exchange comments about the movie.
Anyone can leave the party at any moment. But if the host leaves, the movie stops playing, and someone else will need to create a party.
Is all Hulu content supported on Watch Party?
According to the official Hulu website, you can watch thousands of on-demand shows and movies via the Watch Party feature. There's not an exact list, but there is an easy way to see if you can watch a title with friends. While browsing the movie's or TV show's details, look for the Watch Party icon, which will look like this:
Source: Hulu
It's hard to say exactly, but the popular titles are mostly available for joint watching. If you feel like testing this feature first before committing to a Hulu subscription, check out how to get Hulu for 30 days right now.
How many people can watch at once?
The current limitation is eight people per party. But the good news is you don't need separate accounts. It's possible to access the party with different profiles that are shared within the same account. You can check the Hulu + Live TV simultaneous streams guide to learn about sharing an account and the unlimited screen add-on.
How much does Hulu Watch Party cost?
The actual Watch Party service doesn't cost anything. However, you'll need an active Hulu subscription. You can join the VOD service, but there's also the Hulu + Live TV option. The latter unlocks access to 65+ live TV channels in addition to the on-demand service. And while you can't use the Watch Party for Live TV channels, you can still gather friends to watch together in person. Check out the Flixed Hulu + Live TV Guide and learn more about the current schedule on the available channels.
Other ways to watch Hulu with friends
Watch Party isn't the only way to watch Hulu with friends. Let's check how else you can do this!
Watch Hulu with friends on SharePlay
Apple users will appreciate the SharePlay feature, which is also a part of the Hulu platform. It's available for free, but you'll need an Apple TV, an iPad, or an iPhone to use it.
The platform puts you on a FaceTime call with friends or family members who have a Hulu account. Each participant uses their device, and the platform synchronizes the call. The official Hulu website has more details about how to start and join a SharePlay session.
Watch Hulu with friends on Discord
Gamers are likely familiar with Discord, but it's quickly becoming a popular communication app for non-gamers as well. Available on the web or as an app for Windows, macOS, iOS, and Android, the key to using Discord to watch Hulu with friends is the Go Live feature that Discord added not too long ago.
Discord uses screen sharing that's integrated into its app, allowing you to broadcast your Hulu stream to your friends. That means only one Hulu account is needed to get started sharing.
The Go Live feature allows you to share your screen with dozens of people in your voice channel. This feature originally had a 10-person limit, but Discord, in their wisdom and grace, upped the limit to 50 people in light of the coronavirus pandemic.
Watch Hulu with friends on Zoom
Zoom has seen its fortunes change dramatically in the face of the coronavirus pandemic. It's not only free to use but also has a screen share feature that you can use to watch Hulu with up to 100 people at no cost.
Zoom takes some time to set up, but it's not too unlike the experience you'll have with Discord. Just note that because Zoom is a business software at its core, it's (unsurprisingly) designed to look and feel just like it. But since it's a screen-sharing tool, like Discord, only the host needs to have a Hulu account.
Watch Hulu with friends on Kast
Kast (formerly rabb.it) was one of the first apps offering a remote-watching function. You'll find this service is somewhat similar in nature to Discord but built around screen sharing. You'll need to download the Kast app and may find it's somewhat wonky on Mac computers.
We also found Kast seemed to be a bit of a resource hog, so it may slow down your computer, which shouldn't be too much of a problem if you have a fast computer or close other apps and windows while you host. Kast has a 100-spectator limit, making it a great option for those with a large number of friends.
Watch Hulu with friends on Metastream
If you're looking for a completely uncluttered experience and don't want to create an account, Metastream is your best option. While Discord's Go Live feature uses screen share, Metastream is a syncing app. This means it syncs up each participant's Hulu account to watch the same thing at the same time.
As such, the most important thing to know before you use this service is that everyone you watch with needs their own Hulu account or access to one that allows for simultaneous streaming. The biggest drawback to using Metastream, especially compared to Discord, is that your viewers will need to use a web browser on a desktop or laptop computer.
Our takeaway: Hulu Watch Party offers a memorable experience
Hulu is a streaming platform offering loads of content from different genres. You can enjoy anything from soap TV shows to action and horror movies. And the only thing that could improve the entire experience is watching the content with friends.
That's where Hulu Watch Party comes into play. You can rest assured Hulu Watch Party works flawlessly and will provide the ultimate viewing experience, so don't hesitate to give it a shot!
Live sports & TV
100+ Channels
Cloud DVR
More than just Live TV
Watch Free →
Watch Free →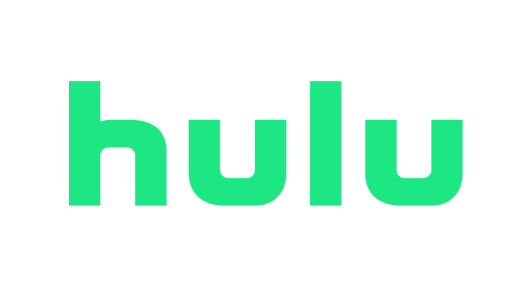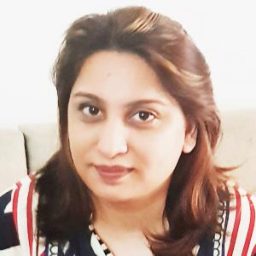 Aneeca Younas
Aneeca Younas is a graduated journalist with years of experience writing in different niches based in Oakland, CA. She is a huge movie fan that also enjoys watching sports. That's why she spends hours daily using various streaming services. Over the years, Aneeca profiled herself as an expert in cable-free and VOD platforms.