How to Watch Your Honor Live Without Cable, 2021
Episode 10
of season 1
aired on

February 14, 2021
.
Stream all episodes from season 1 online or on your devices with AT&T TV Now or one of the other cord-cutting options listed below
.
Watch Season 1 of Your Honor, Live
Watch Your Honor on AT&T TV Now
If you're looking for the cheapest option to watch Your Honor live, then
AT&T TV Now
is your best bet at $55 per month. AT&T TV Now offers a large selection of live TV channels, including Comedy Central, BET, MTV, VH1, Nickelodean and more at a very competitive price.
Click the link below to sign up for
AT&T TV Now
start watching Your Honor today.

AT&T TV Now
Subscription

Watch Your Honor on fuboTV
If you're willing to spend a little more
fuboTV
is a great option at $59.99 per month. With over 100 channels, fuboTV is a great choice if you care about live sports as well as your entertainment channels. It includes channels like FS1 4K, ESPN, NBA TV, CBS Sports Network and more.
Sign up below to try
fuboTV
risk free for 7 days.

fuboTV
Subscription
$59.99 / month
7-day free-trial

Overview
Starring Bryan Cranston as Michael Desiato and Hunter Doohan as Adam Desiato, Your Honor is a Drama series directed by Bryan Cranston. The show is a new show that aired for the first time on December 06, 2020. It has a content rating of TV-MA and each episode runs for 60 minutes.
Synopsis
New Orleans judge Michael Desiato is forced to confront his own deepest convictions when his son is involved in a hit and run that embroils an organized crime family.
Cast
Bryan Cranston
Michael Desiato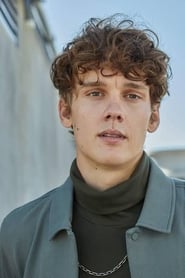 Hunter Doohan
Adam Desiato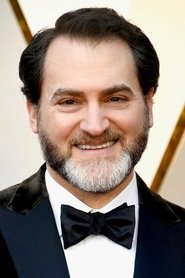 Michael Stuhlbarg
Jimmy Baxter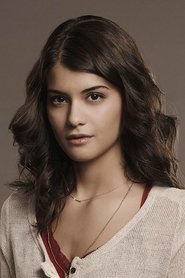 Sofia Black-D'Elia
Frannie Latimer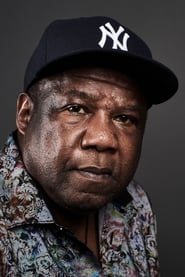 Isiah Whitlock Jr.
Charlie Figaro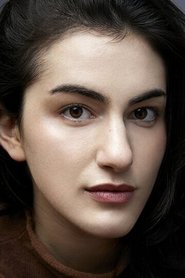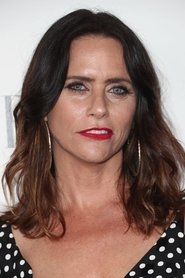 Amy Landecker
Nancy Costello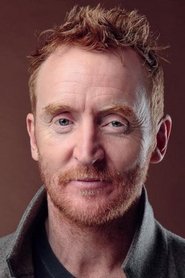 21 shows like Your Honor
If you like Your Honor then you might like The Queen's Gambit, The Stand and The Flight Attendant. Here's a list of 21 shows like Your Honor.
In a Kentucky orphanage in the 1950s, a young girl discovers an astonishing talent for chess while struggling with addiction.
The Stand
(Sci-Fi & Fantasy, Drama)
In a world mostly wiped out by the plague and embroiled in an elemental struggle between good and evil, the fate of mankind rests on the frail shoulders of the 108-year-old Mother Abagail and a handful of survivors. Their worst nightmares are embodied in a man with a lethal smile and unspeakable powers: Randall Flagg, the Dark Man.
Flight attendant Cassandra Bowden wakes in her hotel room hungover from the night before in Dubai with a dead body lying next to her. Afraid to call the police, she continues her morning as if nothing happened. In New York, she is met by FBI agents who question her about her recent layover in Bangkok. Still unable to piece the night together, she begins to wonder if she could be the killer.
Lupin
(Crime, Drama, Mystery)
Inspired by the adventures of Arsène Lupin, gentleman thief Assane Diop sets out to avenge his father for an injustice inflicted by a wealthy family.
Detective superintendent reopens two unsolved murder cases from the 1980s. Forensic methods link the crimes to a string of burglaries. Steve's team has to find more evidence before the perpetrator is released from prison.
A gangster family epic set in 1919 Birmingham, England and centered on a gang who sew razor blades in the peaks of their caps, and their fierce boss Tommy Shelby, who means to move up in the world.
When the head of a criminal organisation, Finn Wallace is assassinated, the sudden power vacuum his death creates threatens the fragile peace between the intricate web of gangs operating on the streets of the city. Now it's up to the grieving, volatile and impulsive Sean Wallace to restore control and find those responsible for killing his father.
It's the late 19th century, and the mysterious Dracula has arrived in London, posing as an American entrepreneur who wants to bring modern science to Victorian society. He's especially interested in the new technology of electricity, which promises to brighten the night - useful for someone who avoids the sun. But he has another reason for his travels: he hopes to take revenge on those who cursed him with immortality centuries earlier. Everything seems to be going according to plan... until he becomes infatuated with a woman who appears to be a reincarnation of his dead wife.
Following the events of "Avengers: Endgame", the Falcon, Sam Wilson and the Winter Soldier, Bucky Barnes team up in a global adventure that tests their abilities, and their patience.
Ozark
(Crime, Drama)
A financial adviser drags his family from Chicago to the Missouri Ozarks, where he must launder $500 million in five years to appease a drug boss.
An adrenalized drama with darkly comedic undertones that explores a notorious outlaw motorcycle club's (MC) desire to protect its livelihood while ensuring that their simple, sheltered town of Charming, California remains exactly that, charming. The MC must confront threats from drug dealers, corporate developers, and overzealous law officers. Behind the MC's familial lifestyle and legally thriving automotive shop is a ruthless and illegal arms business driven by the seduction of money, power, and blood.
WandaVision
(Sci-Fi & Fantasy, Mystery, Drama)
Wanda Maximoff and Vision—two super-powered beings living idealized suburban lives—begin to suspect that everything is not as it seems.
A unique fusion of blue chip natural history and earth science that explains how our living planet operates. This five-part series shows how the forces of nature drive, shape and support Earth's great diversity of wildlife.
A late summer night in 1990 a young pregnant woman is brutally murdered by being buried in the sand, to slowly become submerged by the tide. 25 years later, the sadistic murder remains unsolved. Olivia Rönning receives the task of studying the case as a cold case exercise at the Police Academy. Olivia becomes almost obsessed with the murder when she discovers that her father previously worked with the investigation. She quickly realizes that she must get a hold of the principal investigator, detective Tom Stilton, but he seems to have disappeared from the face of the Earth.
Ten scientists trapped in a mobile science laboratory at the South Pole realize that one among them is a killer.
The Boys
(Sci-Fi & Fantasy, Action & Adventure)
A group of vigilantes known informally as "The Boys" set out to take down corrupt superheroes with no more than blue-collar grit and a willingness to fight dirty.
The story of Alice, an ambitious 47 year old female film director who becomes obsessed with 24 year old femme-fatale Sophie and eventually surrenders all moral integrity in order to achieve power, success and unlimited relevance.
Copenhagen Police's Homicide unit, headed by Jens Møller, tries to solve the murder of Swedish journalist Kim Wall.
Coyote
(Drama, Crime)
The story of Ben Clemens, who after 32 years as a border patrol agent is forced to work for the very people he spent his career trying to keep out of the United States. Now exposed to life on the other side of the wall, Ben will start to question his black and white views of the world, challenging his ideology and his loyalties.
One-Punch Man
(Action & Adventure, Animation, Comedy)
Saitama is a hero who only became a hero for fun. After three years of "special" training, though, he's become so strong that he's practically invincible. In fact, he's too strong—even his mightiest opponents are taken out with a single punch, and it turns out that being devastatingly powerful is actually kind of a bore. With his passion for being a hero lost along with his hair, yet still faced with new enemies every day, how much longer can he keep it going?