How to Watch The Walking Dead: World Beyond Live Without Cable, 2021
Episode 10
of season 1
aired on

November 29, 2020
.
Stream all episodes from season 1 online or on your devices with Youtube TV or one of the other cord-cutting options listed below
.
Watch Season 1 of The Walking Dead: World Beyond, Live
Watch The Walking Dead: World Beyond on Youtube TV
If you're looking for the cheapest option to watch The Walking Dead: World Beyond live, then
Youtube TV
is your best bet at $64.99 per month. With over 85 channels of entertainment, news, live sports, & more Youtube TV also includes unlimited DVR space and six accounts to share with your family.
Sign up below to try
Youtube TV
risk free for 7 days.
Youtube TV
Subscription
$64.99 / month
7-day free-trial
Overview
Starring Aliyah Royale as Iris Bennett and Alexa Mansour as Hope Bennett, The Walking Dead: World Beyond is a Drama and Sci-Fi & Fantasy series directed by Magnus Martens. The show is a new show that aired for the first time on October 04, 2020. It has a content rating of TV-MA and each episode runs for 45 minutes.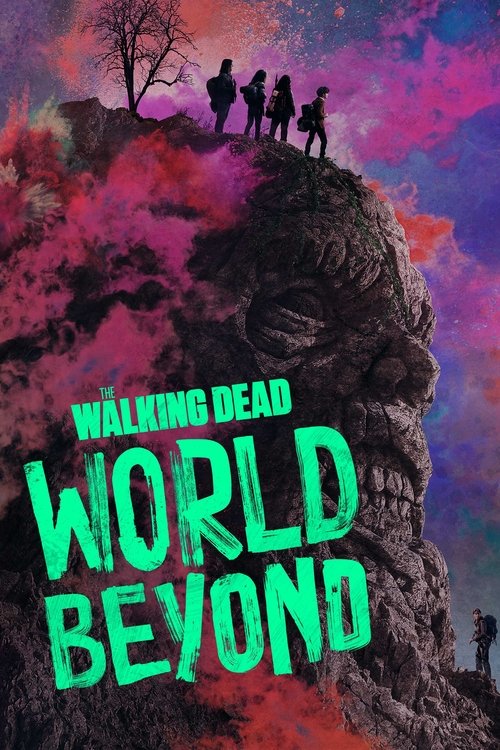 Synopsis
A heroic group of teens sheltered from the dangers of the post-apocalyptic world receive a message that inspires them to leave the safety of the only home they have ever known and embark on a cross-country journey to find the one man who can possibly save the world.
Cast
Aliyah Royale
Iris Bennett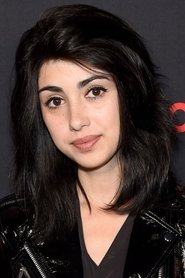 Alexa Mansour
Hope Bennett
Hal Cumpston
Silas Plaskett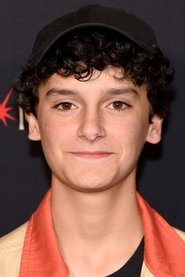 Nico Tortorella
Felix Carlucci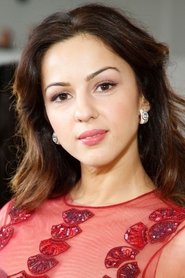 Annet Mahendru
Huck Mallick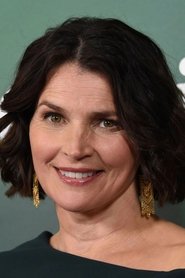 Julia Ormond
Elizabeth Kublek
21 shows like The Walking Dead: World Beyond
If you like The Walking Dead: World Beyond then you might like Fear the Walking Dead, The Walking Dead and The Haunting of Bly Manor. Here's a list of 21 shows like The Walking Dead: World Beyond.
What did the world look like as it was transforming into the horrifying apocalypse depicted in "The Walking Dead"? This spin-off set in Los Angeles, following new characters as they face the beginning of the end of the world, will answer that question.
The Walking Dead
(Action & Adventure, Drama, Sci-Fi & Fantasy)
Sheriff's deputy Rick Grimes awakens from a coma to find a post-apocalyptic world dominated by flesh-eating zombies. He sets out to find his family and encounters many other survivors along the way.
After an au pair's tragic death, Henry Wingrave hires a young American nanny to care for his orphaned niece and nephew who reside at Bly Manor with the estate's chef Owen, groundskeeper Jamie and housekeeper, Mrs. Grose. But all is not as it seems at the manor, and centuries of dark secrets of love and loss are waiting to be unearthed in this chilling romance. At Bly Manor, dead doesn't mean gone.
The Boys
(Sci-Fi & Fantasy, Action & Adventure)
A group of vigilantes known informally as "The Boys" set out to take down corrupt superheroes with no more than blue-collar grit and a willingness to fight dirty.
The Mandalorian
(Sci-Fi & Fantasy, Action & Adventure, Western, Drama)
After the fall of the Galactic Empire, lawlessness has spread throughout the galaxy. A lone gunfighter makes his way through the outer reaches, earning his keep as a bounty hunter.
The Undoing
(Drama, Crime, Mystery)
Grace and Jonathan Fraser are living the only lives they ever wanted. Overnight a chasm opens in their lives: a violent death and a chain of terrible revelations. Left behind in the wake of a spreading and very public disaster, Grace must dismantle one life and create another for her child and her family.
In a Kentucky orphanage in the 1950s, a young girl discovers an astonishing talent for chess while struggling with addiction.
NEXT
(Sci-Fi & Fantasy, Drama, Crime)
A Silicon Valley pioneer discovers that one of his own creations – a powerful A.I. – might spell global catastrophe, and teams up with a cybercrime agent to fight a villain unlike anything we've ever seen – one whose greatest weapon against us is ourselves.
Utopia
(Drama, Action & Adventure, Mystery)
A group of young adults who met online are mercilessly hunted by a shadowy deep state organization after they come into possession of a near-mythical cult underground graphic novel.
Claire Wilson, a young teacher at a suburban Texas high school, begins an affair with her student, Eric Walker. But their relationship accelerates faster than anticipated and the permanent damage becomes impossible to ignore.
When ambitious Chicago marketing exec Emily unexpectedly lands her dream job in Paris, she embraces a new life as she juggles work, friends and romance.
Z Nation
(Mystery, Action & Adventure, Drama)
Three years after the zombie virus has gutted the country, a team of everyday heroes must transport the only known survivor of the plague from New York to California, where the last functioning viral lab waits for his blood.
The 100
(Sci-Fi & Fantasy, Drama, Action & Adventure)
100 years in the future, when the Earth has been abandoned due to radioactivity, the last surviving humans live on an ark orbiting the planet — but the ark won't last forever. So the repressive regime picks 100 expendable juvenile delinquents to send down to Earth to see if the planet is still habitable.
After Earth is ravaged by a great religious war, an atheistic android architect sends two of his creations, Mother and Father, to start a peaceful, godless colony on the planet Kepler-22b. Their treacherous task is jeopardized by the arrival of the Mithraic, a deeply devout religious order of surviving humans.
Set more than seven years after the world has become a frozen wasteland, the remnants of humanity inhabit a gigantic, perpetually-moving train that circles the globe as class warfare, social injustice and the politics of survival play out.
To the Lake
(Sci-Fi & Fantasy, Drama)
Facing the end of civilization when a terrifying plague strikes, a group risks their lives, loves — and humanity — in a brutal struggle to survive.
Helstrom
(Action & Adventure, Sci-Fi & Fantasy, Drama)
Daimon and Ana Helstrom are the son and daughter of a mysterious and powerful serial killer. The siblings have a complicated dynamic as they track down the terrorizing worst of humanity — each with their attitude and skills.
Lovecraft Country
(Drama, Mystery, Sci-Fi & Fantasy)
The anthology horror series follows 25-year-old Atticus Freeman, who joins up with his friend Letitia and his Uncle George to embark on a road trip across 1950s Jim Crow America to find his missing father. They must survive and overcome both the racist terrors of white America and the malevolent spirits that could be ripped from a Lovecraft paperback.
Lucifer
(Crime, Sci-Fi & Fantasy)
Bored and unhappy as the Lord of Hell, Lucifer Morningstar abandoned his throne and retired to Los Angeles, where he has teamed up with LAPD detective Chloe Decker to take down criminals. But the longer he's away from the underworld, the greater the threat that the worst of humanity could escape.
Follow the voyages of Starfleet on their missions to discover new worlds and new life forms, and one Starfleet officer who must learn that to truly understand all things alien, you must first understand yourself.
An anthology horror drama series centering on different characters and locations, including a house with a murderous past, an asylum, a witch coven, a freak show, a hotel, a farmhouse in Roanoke and a cult.