How to Watch The Good Lord Bird Live Without Cable, 2021
Episode 7
of season 1
aired on

November 15, 2020
.
Stream all episodes from season 1 online or on your devices with AT&T TV Now or one of the other cord-cutting options listed below
.
Watch Season 1 of The Good Lord Bird, Live
Watch The Good Lord Bird on AT&T TV Now
If you're looking for the cheapest option to watch The Good Lord Bird live, then
AT&T TV Now
is your best bet at $55 per month. AT&T TV Now offers a large selection of live TV channels, including Comedy Central, BET, MTV, VH1, Nickelodean and more at a very competitive price.
Click the link below to sign up for
AT&T TV Now
start watching The Good Lord Bird today.

AT&T TV Now
Subscription

Watch The Good Lord Bird on fuboTV
If you're willing to spend a little more
fuboTV
is a great option at $59.99 per month. With over 100 channels, fuboTV is a great choice if you care about live sports as well as your entertainment channels. It includes channels like FS1 4K, ESPN, NBA TV, CBS Sports Network and more.
Sign up below to try
fuboTV
risk free for 7 days.

fuboTV
Subscription
$59.99 / month
7-day free-trial

Overview
Starring Ethan Hawke as John Brown and Joshua Caleb Johnson as Onion, The Good Lord Bird is a Western and Drama series directed by Kate Woods. The show is a new show that aired for the first time on October 04, 2020. It has a content rating of TV-MA and each episode runs for 50 minutes.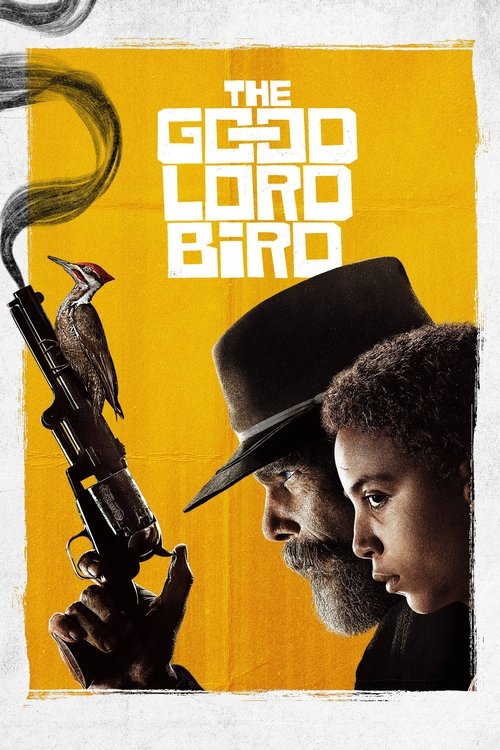 Synopsis
Enslaved teenager Henry Shackleford, aka Little Onion, becomes a member in abolitionist John Brown's motley family during the Bleeding Kansas era before the Civil War.
Cast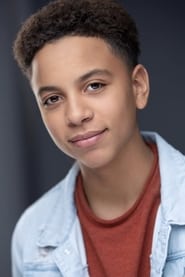 Joshua Caleb Johnson
Onion
Daveed Diggs
Frederick Douglass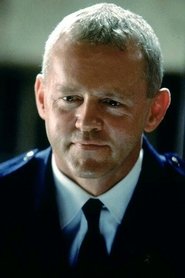 David Morse
Dutch Henry Sherman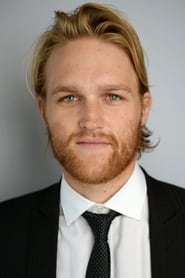 Wyatt Russell
J. E. B. Stuart
Ellar Coltrane
Salmon Brown
Orlando Jones
The Rail Man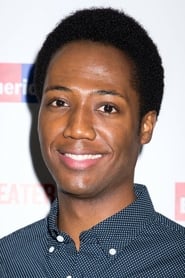 21 shows like The Good Lord Bird
If you like The Good Lord Bird then you might like The Haunting of Bly Manor, NEXT and The Right Stuff. Here's a list of 21 shows like The Good Lord Bird.
After an au pair's tragic death, Henry Wingrave hires a young American nanny to care for his orphaned niece and nephew who reside at Bly Manor with the estate's chef Owen, groundskeeper Jamie and housekeeper, Mrs. Grose. But all is not as it seems at the manor, and centuries of dark secrets of love and loss are waiting to be unearthed in this chilling romance. At Bly Manor, dead doesn't mean gone.
NEXT
(Sci-Fi & Fantasy, Drama, Crime)
A Silicon Valley pioneer discovers that one of his own creations – a powerful A.I. – might spell global catastrophe, and teams up with a cybercrime agent to fight a villain unlike anything we've ever seen – one whose greatest weapon against us is ourselves.
At the height of the Cold War, newly formed NASA selects seven of the military's best test pilots to become astronauts. Competing to be the first in space, these men achieve the extraordinary, inspiring the world to turn towards a new horizon of ambition and hope.
A heroic group of teens sheltered from the dangers of the post-apocalyptic world receive a message that inspires them to leave the safety of the only home they have ever known and embark on a cross-country journey to find the one man who can possibly save the world.
When ambitious Chicago marketing exec Emily unexpectedly lands her dream job in Paris, she embraces a new life as she juggles work, friends and romance.
In this fantasy anthology series, encounters with mermaids, fallen angels and other strange beasts drive broken people to desperate acts in an attempt to repair their lives, ultimately showing there is a thin line between man and beast.
Patria
(Crime, Drama)
A look at the impact of Spain's Basque conflict on ordinary people on both sides, such as the widow of a man killed by the ETA who returns to her home village after the 2011 ceasefire between the separatist group and the Spanish government, and her former intimate friend, the mother of a jailed terrorist.
Warrior
(Crime, Drama, Action & Adventure)
A gritty, action-packed crime drama set during the brutal Tong Wars of San Francisco's Chinatown in the second half of the 19th century. The series follows Ah Sahm, a martial arts prodigy who immigrates from China to San Francisco under mysterious circumstances, and becomes a hatchet man for one of Chinatown's most powerful tongs.
Lovecraft Country
(Drama, Mystery, Sci-Fi & Fantasy)
The anthology horror series follows 25-year-old Atticus Freeman, who joins up with his friend Letitia and his Uncle George to embark on a road trip across 1950s Jim Crow America to find his missing father. They must survive and overcome both the racist terrors of white America and the malevolent spirits that could be ripped from a Lovecraft paperback.
Helstrom
(Action & Adventure, Sci-Fi & Fantasy, Drama)
Daimon and Ana Helstrom are the son and daughter of a mysterious and powerful serial killer. The siblings have a complicated dynamic as they track down the terrorizing worst of humanity — each with their attitude and skills.
A Mossad agent embarks on her first mission as a computer hacker in her home town of Tehran.
Follow the voyages of Starfleet on their missions to discover new worlds and new life forms, and one Starfleet officer who must learn that to truly understand all things alien, you must first understand yourself.
After Earth is ravaged by a great religious war, an atheistic android architect sends two of his creations, Mother and Father, to start a peaceful, godless colony on the planet Kepler-22b. Their treacherous task is jeopardized by the arrival of the Mithraic, a deeply devout religious order of surviving humans.
In the high-tech gold rush of modern Silicon Valley, the people most qualified to succeed are the least capable of handling success. Partially inspired by Mike Judge's own experiences as a Silicon Valley engineer in the late '80s, Silicon Valley is an American sitcom that centers around six programmers who are living together and trying to make it big in the Silicon Valley.
American Gods
(Drama, Mystery, Sci-Fi & Fantasy)
An ex-con becomes the traveling partner of a conman who turns out to be one of the older gods trying to recruit troops to battle the upstart deities. Based on Neil Gaiman's fantasy novel.
When the patriarch of a mega-rich Southern family, famed for creating a wildly successful Christian television network, dies in a plane crash, his wife and family are stunned to learn that he fathered three illegitimate children, all of whom are written into his will, threatening their family name and fortune.
Follow Ewan McGregor and his friend Charley Boorman as they travel on electric Harley-Davidsons 13,000 miles through Central and South America. A follow up to previous series Long Way Round and Long Way Down.
Soulmates
(Sci-Fi & Fantasy, Crime)
Fifteen years into the future, science has made a discovery that changes the lives of everyone on the planet – a test that unequivocally tells you who your soulmate is.
Soda Stereo, Café Tacvba, Aterciopelados and others figure in this 50-year history of Latin American rock through dictatorships, disasters and dissent.
A horror anthology series based on urban legends that takes viewers deeper into the horrors that lurk just beneath the surface of America.
Meet the Duncans, a prominent family from Jamaica, Queens. By day, they're an upstanding family; by night, they live a dangerous secret life.