How to Watch Star Trek: Picard On-Demand Without Cable, 2021
We couldn't find any services that allow you to watch season 1 of Star Trek: Picard. Maybe you'd like to watch other seasons? Check out the full list of Star Trek: Picard seasons below.
Overview
Starring Patrick Stewart as Jean-Luc Picard and Alison Pill as Agnes Jurati, Star Trek: Picard is a Sci-Fi & Fantasy and Action & Adventure series directed by Akiva Goldsman. The show is a new show that aired for the first time on January 23, 2020. It has a content rating of TV-14 and each episode runs for 44 minutes.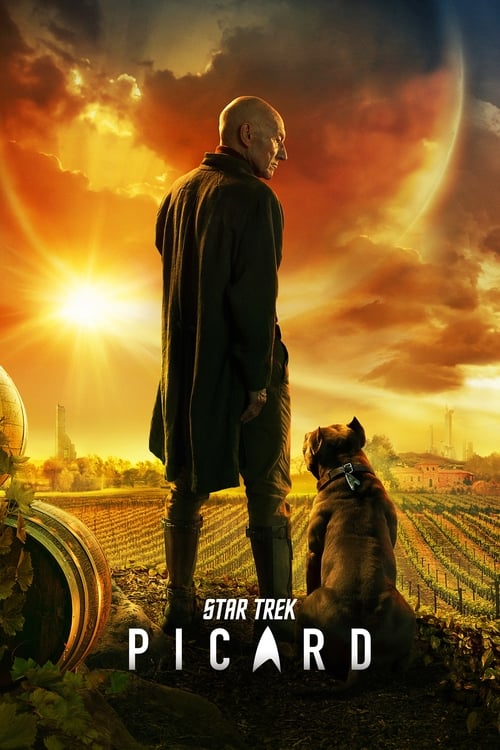 Synopsis
Set twenty years after the events of Star Trek Nemesis, we follow the now-retired Admiral Picard into the next chapter of his life.
Cast
Patrick Stewart
Jean-Luc Picard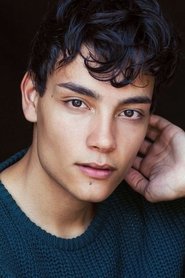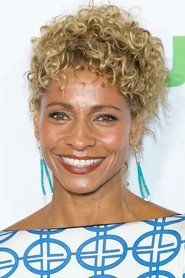 Michelle Hurd
Raffi Musiker
Santiago Cabrera
Cristobal "Chris" Rios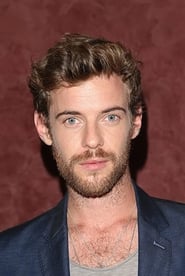 21 shows like Star Trek: Picard
If you like Star Trek: Picard then you might like Star Trek: Discovery, The Mandalorian and Star Trek: The Next Generation. Here's a list of 21 shows like Star Trek: Picard.
Follow the voyages of Starfleet on their missions to discover new worlds and new life forms, and one Starfleet officer who must learn that to truly understand all things alien, you must first understand yourself.
The Mandalorian
(Sci-Fi & Fantasy, Action & Adventure, Western, Drama)
After the fall of the Galactic Empire, lawlessness has spread throughout the galaxy. A lone gunfighter makes his way through the outer reaches, earning his keep as a bounty hunter.
Follow the intergalactic adventures of Capt. Jean-Luc Picard and his loyal crew aboard the all-new USS Enterprise NCC-1701D, as they explore new worlds.
Star Trek: Voyager
(Sci-Fi & Fantasy, Drama, Action & Adventure)
Pulled to the far side of the galaxy, where the Federation is 75 years away at maximum warp speed, a Starfleet ship must cooperate with Maquis rebels to find a way home.
The Expanse
(Drama, Mystery, Sci-Fi & Fantasy)
A thriller set two hundred years in the future following the case of a missing young woman who brings a hardened detective and a rogue ship's captain together in a race across the solar system to expose the greatest conspiracy in human history.
The Boys
(Sci-Fi & Fantasy, Action & Adventure)
A group of vigilantes known informally as "The Boys" set out to take down corrupt superheroes with no more than blue-collar grit and a willingness to fight dirty.
At Deep Space Nine, a space station located next to a wormhole in the vicinity of the liberated planet of Bajor, Commander Sisko and crew welcome alien visitors, root out evildoers and solve all types of unexpected problems that come their way.
Star Trek: Enterprise
(Sci-Fi & Fantasy, Action & Adventure, Drama)
During the mid-22nd century, a century before Captain Kirk's five-year mission, Jonathan Archer captains the United Earth ship Enterprise during the early years of Starfleet, leading up to the Earth-Romulan War and the formation of the Federation.
The Witcher
(Sci-Fi & Fantasy, Drama, Action & Adventure)
Geralt of Rivia, a mutated monster-hunter for hire, journeys toward his destiny in a turbulent world where people often prove more wicked than beasts.
Star Trek
(Sci-Fi & Fantasy, Drama)
Space. The Final Frontier. The U.S.S. Enterprise embarks on a five year mission to explore the galaxy. The Enterprise is under the command of Captain James T. Kirk with First Officer Mr. Spock, from the planet Vulcan. With a determined crew, the Enterprise encounters Klingons, Romulans, time paradoxes, tribbles and genetic supermen lead by Khan Noonian Singh. Their mission is to explore strange new worlds, to seek new life and new civilizations, and to boldly go where no man has gone before.
When an insidious supernatural force edges its way into a seemingly straightforward investigation into the gruesome murder of a young boy, it leads a seasoned cop and an unorthodox investigator to question everything they believe in.
The Orville
(Drama, Comedy, Sci-Fi & Fantasy)
Follows the crew of the not-so-functional exploratory ship in the Earth's interstellar fleet, 400 years in the future.
Batwoman
(Sci-Fi & Fantasy, Action & Adventure, Mystery, Crime)
Kate Kane, armed with a passion for social justice and a flair for speaking her mind, soars onto the streets of Gotham as Batwoman, an out lesbian and highly trained street fighter primed to snuff out the failing city's criminal resurgence. But don't call her a hero yet. In a city desperate for a savior, Kate must overcome her own demons before embracing the call to be Gotham's symbol of hope
Westworld
(Western, Science Fiction)
A dark odyssey about the dawn of artificial consciousness and the evolution of sin. Set at the intersection of the near future and the reimagined past, it explores a world in which every human appetite, no matter how noble or depraved, can be indulged.
Avenue 5
(Comedy, Sci-Fi & Fantasy)
40 years in the future, space captain Ryan Clark and the crew of the luxury space cruise ship Avenue 5 navigate disgruntled passengers and unexpected events after experiencing technical difficulties onboard.
Lyra is an orphan who lives in a parallel universe in which science, theology and magic are entwined. Lyra's search for a kidnapped friend uncovers a sinister plot involving stolen children, and turns into a quest to understand a mysterious phenomenon called Dust. She is later joined on her journey by Will, a boy who possesses a knife that can cut windows between worlds. As Lyra learns the truth about her parents and her prophesied destiny, the two young people are caught up in a war against celestial powers that ranges across many worlds.
Brakebills University is a secret institution specializing in magic. There, amidst an unorthodox education of spellcasting, a group of twenty-something friends soon discover that a magical fantasy world they read about as children is all too real— and poses grave danger to humanity.
Watchmen
(Crime, Drama, Action & Adventure, Sci-Fi & Fantasy)
Set in an alternate history where "superheroes" are treated as outlaws, "Watchmen" embraces the nostalgia of the original groundbreaking graphic novel while attempting to break new ground of its own.
When heroes alone are not enough ... the world needs legends. Having seen the future, one he will desperately try to prevent from happening, time-traveling rogue Rip Hunter is tasked with assembling a disparate group of both heroes and villains to confront an unstoppable threat — one in which not only is the planet at stake, but all of time itself. Can this ragtag team defeat an immortal threat unlike anything they have ever known?
Upload
(Comedy, Sci-Fi & Fantasy)
In 2033, people who are near death can be "uploaded" into virtual reality hotels run by 6 tech firms. Cash-strapped Nora lives in Brooklyn and works customer service for the luxurious "Lakeview" digital afterlife. When L.A. party-boy/coder Nathan's self-driving car crashes, his high-maintenance girlfriend uploads him permanently into Nora's VR world.
After 250 years on ice, a prisoner returns to life in a new body with one chance to win his freedom: by solving a mind-bending murder.