How to Watch Moonbase 8 Live Without Cable, 2021
Episode 6
of season 1
aired on

December 6, 2020
.
Stream all episodes from season 1 online or on your devices with AT&T TV Now or one of the other cord-cutting options listed below
.
Watch Season 1 of Moonbase 8, Live
Watch Moonbase 8 on AT&T TV Now
If you're looking for the cheapest option to watch Moonbase 8 live, then
AT&T TV Now
is your best bet at $55 per month. AT&T TV Now offers a large selection of live TV channels, including Comedy Central, BET, MTV, VH1, Nickelodean and more at a very competitive price.
Click the link below to sign up for
AT&T TV Now
start watching Moonbase 8 today.

AT&T TV Now
Subscription

Watch Moonbase 8 on fuboTV
If you're willing to spend a little more
fuboTV
is a great option at $59.99 per month. With over 100 channels, fuboTV is a great choice if you care about live sports as well as your entertainment channels. It includes channels like FS1 4K, ESPN, NBA TV, CBS Sports Network and more.
Sign up below to try
fuboTV
risk free for 7 days.

fuboTV
Subscription
$59.99 / month
7-day free-trial

Watch Moonbase 8 on iTunes
If the above don't suit your needs you can also consider
iTunes
.
Click the link below to sign up for
iTunes
start watching Moonbase 8 today.
iTunes
On Demand
Overview
Starring John C. Reilly as Cap and Fred Armisen as Skip, Moonbase 8 is a Comedy and Sci-Fi & Fantasy series directed by Jonathan Krisel. The show is a new show that aired for the first time on November 08, 2020. It has a content rating of TV-14 and each episode runs for 25 minutes.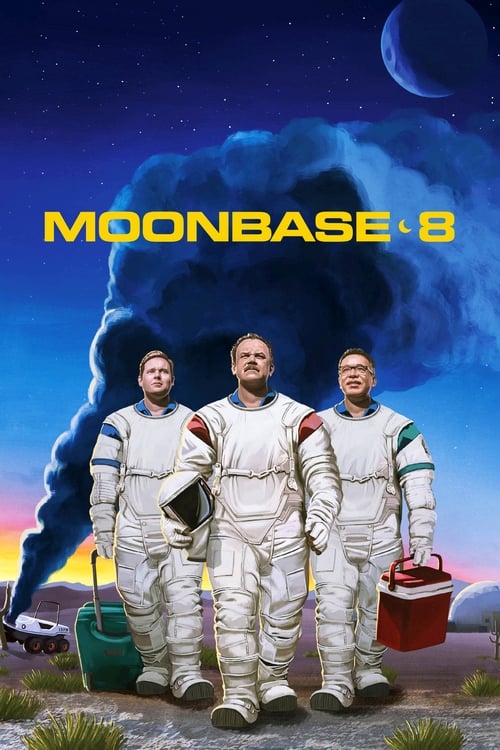 Synopsis
In the isolated desert of Winslow, Arizona at NASA's Moon Base Simulator, three eager astronauts—Skip, Rook and their leader Cap—attempt to qualify for their first lunar mission. They encounter many obstacles including loneliness, self-doubt and their own incompetence. In spite of it all, they remain determined to prove they have the right stuff to reach the moon.
Cast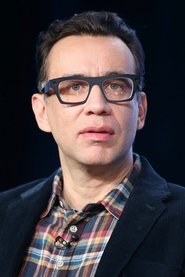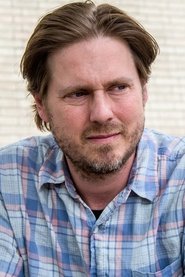 21 shows like Moonbase 8
If you like Moonbase 8 then you might like A Teacher, Blood of Zeus and Banshee. Here's a list of 21 shows like Moonbase 8.
Claire Wilson, a young teacher at a suburban Texas high school, begins an affair with her student, Eric Walker. But their relationship accelerates faster than anticipated and the permanent damage becomes impossible to ignore.
Blood of Zeus
(Animation, Action & Adventure, Sci-Fi & Fantasy)
In a brewing war between the gods of Olympus and the titans, Heron, a commoner living on the outskirts of ancient Greece, becomes mankind's best hope of surviving an evil demon army, when he discovers the secrets of his past.
Banshee
(Crime, Drama)
Banshee is an American drama television series set in a small town in Pennsylvania Amish country and features an enigmatic ex-con posing as a murdered sheriff who imposes his own brand of justice while also cooking up plans that serve his own interests.
After an au pair's tragic death, Henry Wingrave hires a young American nanny to care for his orphaned niece and nephew who reside at Bly Manor with the estate's chef Owen, groundskeeper Jamie and housekeeper, Mrs. Grose. But all is not as it seems at the manor, and centuries of dark secrets of love and loss are waiting to be unearthed in this chilling romance. At Bly Manor, dead doesn't mean gone.
Utopia
(Drama, Action & Adventure, Mystery)
A group of young adults who met online are mercilessly hunted by a shadowy deep state organization after they come into possession of a near-mythical cult underground graphic novel.
NY Med
(Documentary)
Each episode toggles between the renowned surgeons of Manhattan's New York Presbyterian Hospital and the gritty world of trauma surgeons at Newark's University Hospital where the ER is a doorway to the mean streets of one of America's most violent cities. Sometimes poignant and often uproarious, this limited series takes a deep dive into high stakes medicine through the eyes of unforgettable characters, including a hilarious trio of returning ER nurses who must cope with tricky personal crises while caring for some of the nation's most bossy patients. Mehmet Oz rounds out the character roster with his extraordinary surgical skills on full display as his deft hands work to fix damaged hearts and save lives.
Follow the hilarious adventures of a group of creatures: a twig, a pebble, a leaf and a strawberry. These best friends, self-named The Mighty Ones, live in an unkempt backyard belonging to a trio of equally unkempt humans whom they mistake for gods.
What does it take to build a house totally off the grid in some of the most unforgiving terrain on the planet? We follow a cast of characters who set out to construct three incredible cabins in the obscure Alaskan wilderness. With no roads and no building supply centers, they'll have to get creative in a new season of Building Alaska.
Centers on the Kilcher family and their community outside Homer, Alaska. Begun by patriarch Yule Kilcher who immigrated from Europe during WWII, and currently led by his sons, Otto and Atz Kilcher (singer Jewel's father) the family have lived on their land for four generations. The show also features the homesteaders who live nearby and interact with the Kilchers.
Meet car enthusiast and TV presenter Tim Shaw and master mechanic Fuzz Townshend as they join forces to rescue rusty classic vehicles from their garage prisons
Budding entrepreneurs get three minutes to pitch their business ideas to five multi-millionaires willing to invest their own cash.
Observing programs for troubled teens in which inmates reveal the realities of prison life in the hope of deterring them from a life of crime.
Set in the Solana all-inclusive Resort, Benidorm follows the antics of regulars and first-time holiday makers on their journeys abroad.
The upstairs and downstairs worlds collide when this young and single crew of "yachties" live, love and work together onboard a luxurious mega yacht while tending to the ever-changing needs of their wealthy, demanding charter guests.
Danny "The Count" Koker and his team restore, customize and sell cars in a hurry, scrambling to keep their Las Vegas shop in the black. From classics to exotics, from hotrods to choppers, Danny and the crew of Count's Kustoms will stop at nothing to find and flip the greatest rides of all time.
Brassic
(Comedy, Drama, Crime)
A group of working-class friends finding unconventional ways to win at life in northern suburbia. These lads have dealt, scammed, bribed and conned their way through adolescence, but now, on the brink of adulthood, their dealing and stealing is catching up with them and a whole load of trouble is heading their way.
A Touch of Frost is a detective drama series produced by Yorkshire Television for ITV from 1992 until 2010, initially based on the Frost novels by R.D. Wingfield. Writing credit for the three episodes in the first 1992 series went to Richard Harris, with screenplays credited to Wingfield. It stars David Jason as Detective Inspector William Edward "Jack" Frost, an experienced and dedicated detective who frequently clashes with his superiors. In his cases, Frost is assisted by a variety of different detective sergeants, with each bringing a different slant to the particular case. Comic relief is provided by Frost's interactions with the bureaucratically minded Superintendent Norman Mullett, played by Bruce Alexander. A number of young actors had their major debut as supporting cast in the show, including Matt Bardock, Ben Daniels, Neil Stuke, Nathaniel Parker, Mark Letheren, Colin Buchanan, Jason Maza, Damian Lewis and Marc Warren.
A love letter to the diverse musicality of New York and the universal journey of finding your authentic voice in your early 20s—and the courage to use it.
Duck Dynasty is an American reality television series on A&E. It shows the lives of the Robertson family, who became wealthy from their family-operated business, Duck Commander, operated in West Monroe, Louisiana, which makes products for duck hunters, primarily the duck call named Duck Commander. The Robertson men, brothers Phil and Si, and Phil's sons Jase, Willie, and Jep, are known for their long beards. The business began in a family shed, where Phil Robertson spent 25 years making duck calls from Louisiana cedar trees. His son Willie is now the CEO of the company. The family was previously featured on the series Benelli Presents Duck Commander and its spin-off Buck Commander, which still airs on the Outdoor Channel. The show has broken several ratings records on both A&E and cable television as a whole; the fourth season premiere drew 11.8 million viewers, the most-watched nonfiction cable telecast in history.
Dog the Bounty Hunter was an American reality television series on A&E which chronicled Duane "Dog" Chapman's adventures as a fugitive recovery agent, or bounty hunter. With a few exceptions, the series took place in Hawaii or Dog's home state of Colorado. On May 21, 2012, A&E cancelled the series after eight seasons, citing the popular phrase: "Every dog has its day".
Pickers like Mike Wolfe and Frank Fritz are on a mission to recycle America, even if it means diving into countless piles of grimy junk or getting chased off a gun-wielding homeowner's land. Hitting back roads from coast to coast, the two men earn a living by restoring forgotten relics to their former glory, transforming one person's trash into another's treasure.