How to Watch For Life Live Without Cable, 2021
Episode 10
of season 2
aired on

February 24, 2021
.
Stream all episodes from season 2 online or on your devices with Hulu Live TV or one of the other cord-cutting options listed below
.
Watch Season 2 of For Life, Live
Watch For Life on Hulu Live TV
If you're looking for the cheapest option to watch For Life live, then
Hulu Live TV
is your best bet at $54.99 per month. Hulu Live TV is a well-rounded streaming service that includes 64 other national and local channels including ESPN, Discovery, A&E, ABC, History and more. Whether it's sports or local programming, Hulu offers a great balance between affordability and convenience.
Sign up below to try
Hulu Live TV
risk free for 7 days.

Hulu Live TV
Subscription
$54.99 / month
7-day free-trial

Watch For Life on AT&T TV Now
If you're willing to spend a little more
AT&T TV Now
is a great option at $55 per month. AT&T TV Now offers a large selection of live TV channels, including Comedy Central, BET, MTV, VH1, Nickelodean and more at a very competitive price.
Click the link below to sign up for
AT&T TV Now
start watching For Life today.

AT&T TV Now
Subscription

Watch For Life on Youtube TV
A third option to watch For Life is
Youtube TV
at $64.99 per month. With over 85 channels of entertainment, news, live sports, & more Youtube TV also includes unlimited DVR space and six accounts to share with your family.
Sign up below to try
Youtube TV
risk free for 7 days.
Youtube TV
Subscription
$64.99 / month
7-day free-trial
Watch Season 2 of For Life, On-Demand
Watch For Life on Hulu
If you're ok with watching For Life after it airs,
Hulu
is a cheaper option at a low monthly price of $5.99. With one of the largest streaming libraries, including full seasons of exclusive series, current-season episodes, hit movies, Hulu Originals, and kid shows, Hulu is a great choice for a low monthly price.
Sign up below to try
Hulu
risk free for 30 days.

Hulu
Subscription
$5.99 / month
30-day free-trial

Watch Other Seasons
Check out all of our guides to watch other seasons of For Life.
Overview
Starring Nicholas Pinnock as Aaron Wallace and Indira Varma as Safiya Masry, For Life is a Crime and Drama series directed by Russell Lee Fine. The show is a new show that aired for the first time on February 11, 2020. It has a content rating of TV-14 and each episode runs for 43 minutes.
Synopsis
A prisoner becomes a lawyer, litigating cases for other inmates while fighting to overturn his own life sentence for a crime he didn't commit.
Cast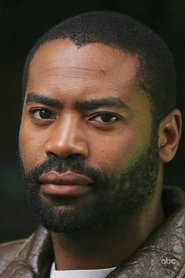 Nicholas Pinnock
Aaron Wallace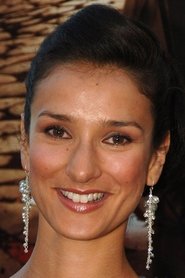 Dorian Missick
Jamal Bishop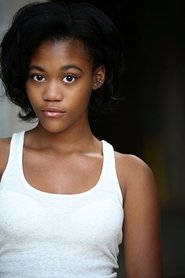 Tyla Harris
Jasmine Wallace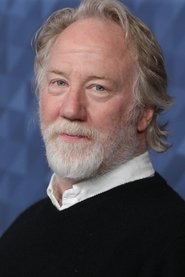 Timothy Busfield
Henry Roswell
21 shows like For Life
If you like For Life then you might like New Amsterdam, FBI and The Resident. Here's a list of 21 shows like For Life.
The new medical director breaks the rules to heal the system at America's oldest public hospital. Max Goodwin sets out to tear up the bureaucracy and provide exceptional care, but the doctors and staff are not so sure he can succeed. They've heard this before. Not taking "no" for an answer, Dr. Goodwin's instinctive response to problems large and small is four simple words: "How can I help?" He has to disrupt the status quo and prove he'll stop at nothing to breathe new life into this underfunded and underappreciated hospital, returning it to the glory that put it on the map.
FBI
(Crime, Drama, Action & Adventure)
The New York office of the FBI brings to bear all their talents, intellect and technical expertise on major cases in order to keep their city and the country safe.
A tough, brilliant senior resident guides an idealistic young doctor through his first day, pulling back the curtain on what really happens, both good and bad, in modern-day medicine.
When a rising high school football player from South Central L.A. is recruited to play for Beverly Hills High, the wins, losses and struggles of two families from vastly different worlds - Compton and Beverly Hills - begin to collide. Inspired by the life of pro football player Spencer Paysinger.
The son of a notorious serial killer becomes an acclaimed criminal psychologist who uses his unique insight into how killers think to help the NYPD.
Loosely based on infamous crime boss Bumpy Johnson, who in the early 1960s returned from ten years in prison to find the neighborhood he once ruled in shambles. With the streets controlled by the Italian mob, Bumpy attempts to regain his piece of Harlem.
Starting over isn't easy, especially for small-town guy John Nolan who, after a life-altering incident, is pursuing his dream of being an LAPD officer. As the force's oldest rookie, he's met with skepticism from some higher-ups who see him as just a walking midlife crisis.
An emotional thrill ride through the day-to-day chaos of the city's most explosive hospital and the courageous team of doctors who hold it together. They will tackle unique new cases inspired by topical events, forging fiery relationships in the pulse-pounding pandemonium of the emergency room.
An edge-of-your-seat view into the lives of everyday heroes committed to one of America's noblest professions. For the firefighters, rescue squad and paramedics of Chicago Firehouse 51, no occupation is more stressful or dangerous, yet so rewarding and exhilarating. These courageous men and women are among the elite who forge headfirst into danger when everyone else is running the other way and whose actions make the difference between life and death.
9-1-1
(Drama, Action & Adventure, Crime)
Explore the high-pressure experiences of police officers, paramedics and firefighters who are thrust into the most frightening, shocking and heart-stopping situations. These emergency responders must try to balance saving those who are at their most vulnerable with solving the problems in their own lives.
A group of friends from Boston who feel stuck in life experience an unexpected wake-up call after one of their friend dies unexpectedly.
Jenny Cooper investigates unexplained or sudden deaths in the city of Toronto. Fierce and quick-witted, Jenny is a newly-widowed single mother with secrets of her own to unearth.
The Fugitive Task Force relentlessly tracks and captures the notorious criminals on the Bureau's Most Wanted list. Seasoned agent Jess LaCroix oversees the highly skilled team that functions as a mobile undercover unit that is always out in the field, pursuing those who are most desperate to elude justice.
Good Girls
(Comedy, Drama, Crime)
Three "good girl" suburban wives and mothers suddenly find themselves in desperate circumstances and decide to stop playing it safe and risk everything to take their power back.
9-1-1: Lone Star
(Drama, Action & Adventure, Crime)
Nearly 20 years ago, Owen Strand was the lone survivor of his Manhattan firehouse on 9/11. In the wake of the attack, Owen had the unenviable task of rebuilding his station. After a similar tragedy happens to a firehouse in Austin, Owen, along with his troubled firefighter son, T.K., takes his progressive philosophies of life and firefighting down to Texas, where he helps them start anew. On the surface, Owen is all about big-city style and swagger, but underneath he struggles with a secret he hides from the world - one that could very well end his life.
Power
(Crime, Drama)
A successful New York entrepreneur lives a double life as the head of a drug empire that serves only the rich and influential, all while wanting to escape the underworld and keep his family safe.
S.W.A.T.
(Action & Adventure, Crime, Drama)
A locally born and bred S.W.A.T. lieutenant is torn between loyalty to the streets and duty to his fellow officers when he's tasked to run a highly-trained unit that's the last stop for solving crimes in Los Angeles.
A young mother kills a stranger in a fit of unexplainable rage. An inquisitive detective obsesses over the case, attempting to get to the bottom of the true motive behind the act.
Station 19
(Drama, Action & Adventure)
A group of heroic firefighters at Seattle Fire Station 19—from captain to newest recruit—risk their lives and hearts both in the line of duty and off the clock. These brave men and women are like family, literally and figuratively, and together they put their own lives in jeopardy as first responders to save the lives of others.
Black Lightning
(Action & Adventure, Sci-Fi & Fantasy, Drama)
Jefferson Pierce is a man wrestling with a secret. As the father of two daughters and principal of a charter high school that also serves as a safe haven for young people in a New Orleans neighborhood overrun by gang violence, he is a hero to his community.
Six years before Saul Goodman meets Walter White. We meet him when the man who will become Saul Goodman is known as Jimmy McGill, a small-time lawyer searching for his destiny, and, more immediately, hustling to make ends meet. Working alongside, and, often, against Jimmy, is "fixer" Mike Ehrmantraut. The series tracks Jimmy's transformation into Saul Goodman, the man who puts "criminal" in "criminal lawyer".