How to Watch Big Sky Live Without Cable, 2021
Episode 16
of season 1
airs on

Tuesday, May 18
.
Stream all episodes from season 1 online or on your devices with Hulu Live TV or one of the other cord-cutting options listed below
.
Watch Season 1 of Big Sky, Live
Watch Big Sky on Hulu Live TV
If you're looking for the cheapest option to watch Big Sky live, then
Hulu Live TV
is your best bet at $54.99 per month. Hulu Live TV is a well-rounded streaming service that includes 64 other national and local channels including ESPN, Discovery, A&E, ABC, History and more. Whether it's sports or local programming, Hulu offers a great balance between affordability and convenience.
Sign up below to try
Hulu Live TV
risk free for 7 days. That's enough time for you to watch episode 16 for free when it airs on May 18.

Hulu Live TV
Subscription
$54.99 / month
7-day free-trial

Watch Big Sky on AT&T TV Now
If you're willing to spend a little more
AT&T TV Now
is a great option at $55 per month. AT&T TV Now offers a large selection of live TV channels, including Comedy Central, BET, MTV, VH1, Nickelodean and more at a very competitive price.
Click the link below to sign up for
AT&T TV Now
and catch episode 16 when it airs on May 18.

AT&T TV Now
Subscription

Watch Big Sky on Youtube TV
A third option to watch Big Sky is
Youtube TV
at $64.99 per month. With over 85 channels of entertainment, news, live sports, & more Youtube TV also includes unlimited DVR space and six accounts to share with your family.
Sign up below to try
Youtube TV
risk free for 7 days. That's enough time for you to watch episode 16 for free when it airs on May 18.
Youtube TV
Subscription
$64.99 / month
7-day free-trial
Watch Season 1 of Big Sky, On-Demand
Watch Big Sky on Hulu
If you're ok with watching Big Sky after it airs,
Hulu
is a cheaper option at a low monthly price of $5.99. With one of the largest streaming libraries, including full seasons of exclusive series, current-season episodes, hit movies, Hulu Originals, and kid shows, Hulu is a great choice for a low monthly price.
Sign up below to try
Hulu
risk free for 30 days.

Hulu
Subscription
$5.99 / month
30-day free-trial

Overview
Starring Katheryn Winnick as Jenny Hoyt and Kylie Bunbury as Cassie Dewell, Big Sky is a Crime and Drama series. The show is a new show that aired for the first time on November 17, 2020. It has a content rating of TV-14 and each episode runs for 43 minutes.
Synopsis
Private detective Cassie Dewell partners with ex-cop Jenny Hoyt on a search for two sisters who have been kidnapped by a truck driver on a remote highway in Montana. When they discover that these are not the only girls who have disappeared in the area, they must race against the clock to stop the perpetrator before another woman is taken.
Cast
Katheryn Winnick
Jenny Hoyt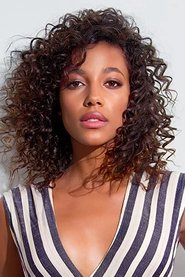 Kylie Bunbury
Cassie Dewell
Brian Geraghty
Ronald Pergman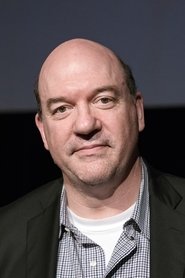 John Carroll Lynch
Rick Legarski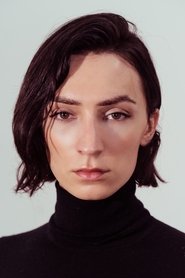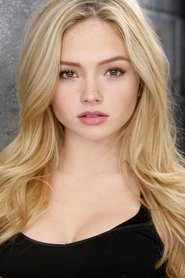 Natalie Alyn Lind
Danielle Sullivan
Jade Pettyjohn
Grace Sullivan
Valerie Mahaffey
Helen Pergman
Dedee Pfeiffer
Denise Brisbane
21 shows like Big Sky
If you like Big Sky then you might like A Teacher, FBI and All Rise. Here's a list of 21 shows like Big Sky.
Claire Wilson, a young teacher at a suburban Texas high school, begins an affair with her student, Eric Walker. But their relationship accelerates faster than anticipated and the permanent damage becomes impossible to ignore.
FBI
(Crime, Drama, Action & Adventure)
The New York office of the FBI brings to bear all their talents, intellect and technical expertise on major cases in order to keep their city and the country safe.
A look at the personal and professional lives of the judges, lawyers, clerks, bailiffs and cops who work at an L.A. County courthouse.
The Fugitive Task Force relentlessly tracks and captures the notorious criminals on the Bureau's Most Wanted list. Seasoned agent Jess LaCroix oversees the highly skilled team that functions as a mobile undercover unit that is always out in the field, pursuing those who are most desperate to elude justice.
Flight attendant Cassandra Bowden wakes in her hotel room hungover from the night before in Dubai with a dead body lying next to her. Afraid to call the police, she continues her morning as if nothing happened. In New York, she is met by FBI agents who question her about her recent layover in Bangkok. Still unable to piece the night together, she begins to wonder if she could be the killer.
The adventures of woodsman Richard Cypher, who discovers that he was born to fulfill a prophecy of becoming a guardian hero to oppressed people. With the help of a mysterious woman named Kahlan and a wise old wizard named Zedd, he must stop a ruthless and bloodthirsty tyrant from unleashing an ancient evil and enslaving the world.
The Undoing
(Drama, Crime, Mystery)
Grace and Jonathan Fraser are living the only lives they ever wanted. Overnight a chasm opens in their lives: a violent death and a chain of terrible revelations. Left behind in the wake of a spreading and very public disaster, Grace must dismantle one life and create another for her child and her family.
An emotional thrill ride through the day-to-day chaos of the city's most explosive hospital and the courageous team of doctors who hold it together. They will tackle unique new cases inspired by topical events, forging fiery relationships in the pulse-pounding pandemonium of the emergency room.
American Gods
(Drama, Mystery, Sci-Fi & Fantasy)
An ex-con becomes the traveling partner of a conman who turns out to be one of the older gods trying to recruit troops to battle the upstart deities. Based on Neil Gaiman's fantasy novel.
NCIS
(Crime, Action & Adventure, Drama)
From murder and espionage to terrorism and stolen submarines, a team of special agents investigates any crime that has a shred of evidence connected to Navy and Marine Corps personnel, regardless of rank or position.
Facing a series of complex murder cases, new police commander Hélène Bach must learn to work with the brilliant yet exasperating Raphaël, who can make the dead speak like no-one else.
After seeing an ad for a midwife, a recently divorced big-city nurse moves to the redwood forests of California, where she meets an intriguing man.
Being Human
(Drama, Mystery, Sci-Fi & Fantasy, Action & Adventure)
The central premise of Being Human is that various types of supernatural beings exist alongside human beings, with varying degrees of menace; that three of these supernatural beings are opting to live amongst human beings rather than apart from them; and that these three characters are attempting (as much as is possible) to live ordinary human lives despite the pressures and dangers of their situations. They are constantly threatened with exposure or persecution, with pressure from other supernatural creatures, and with problems caused by their attempts to deal with their own natures.
9-1-1: Lone Star
(Drama, Action & Adventure, Crime)
Nearly 20 years ago, Owen Strand was the lone survivor of his Manhattan firehouse on 9/11. In the wake of the attack, Owen had the unenviable task of rebuilding his station. After a similar tragedy happens to a firehouse in Austin, Owen, along with his troubled firefighter son, T.K., takes his progressive philosophies of life and firefighting down to Texas, where he helps them start anew. On the surface, Owen is all about big-city style and swagger, but underneath he struggles with a secret he hides from the world - one that could very well end his life.
Charmed
(Drama, Sci-Fi & Fantasy)
Set in the fictional college town of Hilltowne, Charmed follows the lives of three sisters, Macy, Mel and Maggie Vera who, after the tragic death of their mother, discover they are three of the most powerful witches of all time.
When a rising high school football player from South Central L.A. is recruited to play for Beverly Hills High, the wins, losses and struggles of two families from vastly different worlds - Compton and Beverly Hills - begin to collide. Inspired by the life of pro football player Spencer Paysinger.
The Stand
(Sci-Fi & Fantasy, Drama)
In a world mostly wiped out by the plague and embroiled in an elemental struggle between good and evil, the fate of mankind rests on the frail shoulders of the 108-year-old Mother Abagail and a handful of survivors. Their worst nightmares are embodied in a man with a lethal smile and unspeakable powers: Randall Flagg, the Dark Man.
Warrior
(Crime, Drama, Action & Adventure)
A gritty, action-packed crime drama set during the brutal Tong Wars of San Francisco's Chinatown in the second half of the 19th century. The series follows Ah Sahm, a martial arts prodigy who immigrates from China to San Francisco under mysterious circumstances, and becomes a hatchet man for one of Chinatown's most powerful tongs.
MacGyver
(Drama, Action & Adventure)
20-something Angus MacGyver creates a clandestine organization where he uses his knack for solving problems in unconventional ways to help prevent disasters from happening.
Angsty and awkward fifteen year old Ginny Miller often feels more mature than her thirty year old mother, the irresistible and dynamic Georgia Miller. After years on the run, Georgia desperately wants to put down roots in picturesque New England and give her family something they've never had... a normal life. But it's not all carpool and Kombucha as Georgia's past threatens her and her family's new way of life... and Georgia will do anything to protect her family.
Van Helsing
(Mystery, Sci-Fi & Fantasy, Action & Adventure)
Vanessa Helsing, the daughter of famous vampire hunter and Dracula nemesis Abraham Van Helsing is resurrected five years in the future to find out that vampires have taken over the world and that she possesses unique power over them. She is humanity's last hope to lead an offensive to take back what has been lost.