How to Watch Station 19 Live Without Cable, 2021
Episode 14
of season 4
airs on

Thursday, May 20
.
Stream all episodes from season 4 online or on your devices with Hulu Live TV or one of the other cord-cutting options listed below
.
Watch Season 4 of Station 19, Live
Watch Station 19 on Hulu Live TV
If you're looking for the cheapest option to watch Station 19 live, then
Hulu Live TV
is your best bet at $54.99 per month. Hulu Live TV is a well-rounded streaming service that includes 64 other national and local channels including ESPN, Discovery, A&E, ABC, History and more. Whether it's sports or local programming, Hulu offers a great balance between affordability and convenience.
Sign up below to try
Hulu Live TV
risk free for 7 days. That's enough time for you to watch episode 14 for free when it airs on May 20.

Hulu Live TV
Subscription
$54.99 / month
7-day free-trial

Watch Station 19 on AT&T TV Now
If you're willing to spend a little more
AT&T TV Now
is a great option at $55 per month. AT&T TV Now offers a large selection of live TV channels, including Comedy Central, BET, MTV, VH1, Nickelodean and more at a very competitive price.
Click the link below to sign up for
AT&T TV Now
and catch episode 14 when it airs on May 20.

AT&T TV Now
Subscription

Watch Station 19 on Youtube TV
A third option to watch Station 19 is
Youtube TV
at $64.99 per month. With over 85 channels of entertainment, news, live sports, & more Youtube TV also includes unlimited DVR space and six accounts to share with your family.
Sign up below to try
Youtube TV
risk free for 7 days. That's enough time for you to watch episode 14 for free when it airs on May 20.
Youtube TV
Subscription
$64.99 / month
7-day free-trial
Watch Season 4 of Station 19, On-Demand
Watch Station 19 on Hulu
If you're ok with watching Station 19 after it airs,
Hulu
is a cheaper option at a low monthly price of $5.99. With one of the largest streaming libraries, including full seasons of exclusive series, current-season episodes, hit movies, Hulu Originals, and kid shows, Hulu is a great choice for a low monthly price.
Sign up below to try
Hulu
risk free for 30 days.

Hulu
Subscription
$5.99 / month
30-day free-trial

Watch Station 19 on iTunes
If the above don't suit your needs you can also consider
iTunes
.
Click the link below to sign up for
iTunes
start watching Station 19 today.
iTunes
On Demand
Watch Other Seasons
Overview
Starring Jaina Lee Ortiz as Andy Herrera and Jason George as Ben Warren, Station 19 is a Drama and Action & Adventure series. The show first aired about 3 years ago on March 22, 2018. It has a content rating of TV-14 and each episode runs for 43 minutes.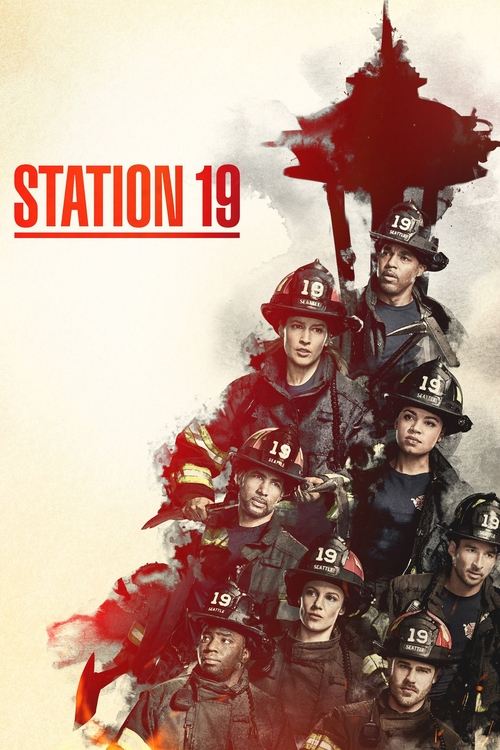 Synopsis
A group of heroic firefighters at Seattle Fire Station 19—from captain to newest recruit—risk their lives and hearts both in the line of duty and off the clock. These brave men and women are like family, literally and figuratively, and together they put their own lives in jeopardy as first responders to save the lives of others.
Cast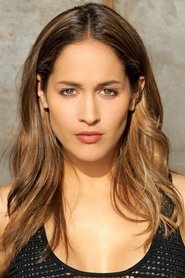 Jaina Lee Ortiz
Andy Herrera
Boris Kodjoe
Captain Robert Sullivan
Barrett Doss
Victoria Hughes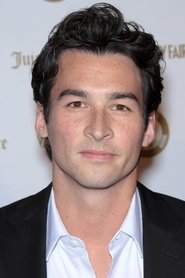 Jay Hayden
Travis Montgomery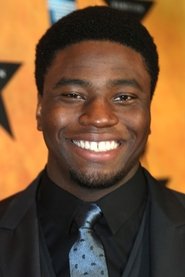 Okieriete Onaodowan
Dean Miller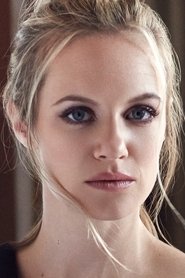 Danielle Savre
Maya Bishop
Stefania Spampinato
Dr. Carina DeLuca
21 shows like Station 19
If you like Station 19 then you might like Grey's Anatomy, 9-1-1 and Chicago Fire. Here's a list of 21 shows like Station 19.
Follows the personal and professional lives of a group of doctors at Seattle's Grey Sloan Memorial Hospital.
9-1-1
(Drama, Action & Adventure, Crime)
Explore the high-pressure experiences of police officers, paramedics and firefighters who are thrust into the most frightening, shocking and heart-stopping situations. These emergency responders must try to balance saving those who are at their most vulnerable with solving the problems in their own lives.
An edge-of-your-seat view into the lives of everyday heroes committed to one of America's noblest professions. For the firefighters, rescue squad and paramedics of Chicago Firehouse 51, no occupation is more stressful or dangerous, yet so rewarding and exhilarating. These courageous men and women are among the elite who forge headfirst into danger when everyone else is running the other way and whose actions make the difference between life and death.
An emotional thrill ride through the day-to-day chaos of the city's most explosive hospital and the courageous team of doctors who hold it together. They will tackle unique new cases inspired by topical events, forging fiery relationships in the pulse-pounding pandemonium of the emergency room.
A riveting police drama about the men and women of the Chicago Police Department's District 21 who put it all on the line to serve and protect their community. District 21 is made up of two distinctly different groups: the uniformed cops who patrol the beat and go head-to-head with the city's street crimes and the Intelligence Unit that combats the city's major offenses - organized crime, drug trafficking, high profile murders and beyond.
A tough, brilliant senior resident guides an idealistic young doctor through his first day, pulling back the curtain on what really happens, both good and bad, in modern-day medicine.
S.W.A.T.
(Action & Adventure, Crime, Drama)
A locally born and bred S.W.A.T. lieutenant is torn between loyalty to the streets and duty to his fellow officers when he's tasked to run a highly-trained unit that's the last stop for solving crimes in Los Angeles.
A young surgeon with Savant syndrome is recruited into the surgical unit of a prestigious hospital. The question will arise: can a person who doesn't have the ability to relate to people actually save their lives
9-1-1: Lone Star
(Drama, Action & Adventure, Crime)
Nearly 20 years ago, Owen Strand was the lone survivor of his Manhattan firehouse on 9/11. In the wake of the attack, Owen had the unenviable task of rebuilding his station. After a similar tragedy happens to a firehouse in Austin, Owen, along with his troubled firefighter son, T.K., takes his progressive philosophies of life and firefighting down to Texas, where he helps them start anew. On the surface, Owen is all about big-city style and swagger, but underneath he struggles with a secret he hides from the world - one that could very well end his life.
The new medical director breaks the rules to heal the system at America's oldest public hospital. Max Goodwin sets out to tear up the bureaucracy and provide exceptional care, but the doctors and staff are not so sure he can succeed. They've heard this before. Not taking "no" for an answer, Dr. Goodwin's instinctive response to problems large and small is four simple words: "How can I help?" He has to disrupt the status quo and prove he'll stop at nothing to breathe new life into this underfunded and underappreciated hospital, returning it to the glory that put it on the map.
SEAL Team
(Action & Adventure, Drama, War & Politics)
The lives of the elite Navy Seals as they train, plan and execute the most dangerous, high-stakes missions our country can ask.
FBI
(Crime, Drama, Action & Adventure)
The New York office of the FBI brings to bear all their talents, intellect and technical expertise on major cases in order to keep their city and the country safe.
A security consultant hunts for a ruthless assassin. Equally obsessed with each other, they go head to head in an epic game of cat-and-mouse.
An elite team of FBI profilers analyze the country's most twisted criminal minds, anticipating their next moves before they strike again. The Behavioral Analysis Unit's most experienced agent is David Rossi, a founding member of the BAU who returns to help the team solve new cases.
Legacies
(Sci-Fi & Fantasy, Drama)
In a place where young witches, vampires, and werewolves are nurtured to be their best selves in spite of their worst impulses, Klaus Mikaelson's daughter, 17-year-old Hope Mikaelson, Alaric Saltzman's twins, Lizzie and Josie Saltzman, among others, come of age into heroes and villains at The Salvatore School for the Young and Gifted.
The Originals
(Sci-Fi & Fantasy, Drama, Mystery)
A spin-off from The Vampire Diaries and set in New Orleans, The Originals centers on the Mikaelson siblings, otherwise known as the world's original vampires: Klaus, Elijah, and Rebekah. Now Klaus must take down his protégé, Marcel, who is now in charge of New Orleans, in order to re-take his city, as he originally built New Orleans. Klaus departed from the city after being chased down by his father Mikael, while it was being constructed and Marcel took charge. As Klaus has returned after many years, his ego has provoked him to become the king of the city. "Every King needs an heir" says Klaus, accepting the unborn child. The child is a first to be born to a hybrid and a werewolf.
Starting over isn't easy, especially for small-town guy John Nolan who, after a life-altering incident, is pursuing his dream of being an LAPD officer. As the force's oldest rookie, he's met with skepticism from some higher-ups who see him as just a walking midlife crisis.
NCIS
(Crime, Action & Adventure, Drama)
From murder and espionage to terrorism and stolen submarines, a team of special agents investigates any crime that has a shred of evidence connected to Navy and Marine Corps personnel, regardless of rank or position.
Wynonna Earp
(Action & Adventure, Sci-Fi & Fantasy, Western)
Wyatt Earp's great granddaughter Wynonna battles demons and other creatures with her unique abilities and a posse of dysfunctional allies - the only thing that can bring the paranormal to justice.
In the criminal justice system, sexually-based offenses are considered especially heinous. In New York City, the dedicated detectives who investigate these vicious felonies are members of an elite squad known as the Special Victims Unit. These are their stories.
Supergirl
(Drama, Sci-Fi & Fantasy, Action & Adventure)
Twenty-four-year-old Kara Zor-El, who was taken in by the Danvers family when she was 13 after being sent away from Krypton, must learn to embrace her powers after previously hiding them. The Danvers teach her to be careful with her powers, until she has to reveal them during an unexpected disaster, setting her on her journey of heroism.