How to Watch The Good Doctor Live Without Cable, 2021
Episode 17
of season 4
airs on

Monday, May 17
.
Stream all episodes from season 4 online or on your devices with Hulu Live TV or one of the other cord-cutting options listed below
.
Watch Season 4 of The Good Doctor, Live
Watch The Good Doctor on Hulu Live TV
If you're looking for the cheapest option to watch The Good Doctor live, then
Hulu Live TV
is your best bet at $54.99 per month. Hulu Live TV is a well-rounded streaming service that includes 64 other national and local channels including ESPN, Discovery, A&E, ABC, History and more. Whether it's sports or local programming, Hulu offers a great balance between affordability and convenience.
Sign up below to try
Hulu Live TV
risk free for 7 days. That's enough time for you to watch episode 17 for free when it airs on May 17.

Hulu Live TV
Subscription
$54.99 / month
7-day free-trial

Watch The Good Doctor on AT&T TV Now
If you're willing to spend a little more
AT&T TV Now
is a great option at $55 per month. AT&T TV Now offers a large selection of live TV channels, including Comedy Central, BET, MTV, VH1, Nickelodean and more at a very competitive price.
Click the link below to sign up for
AT&T TV Now
and catch episode 17 when it airs on May 17.

AT&T TV Now
Subscription

Watch The Good Doctor on Youtube TV
A third option to watch The Good Doctor is
Youtube TV
at $64.99 per month. With over 85 channels of entertainment, news, live sports, & more Youtube TV also includes unlimited DVR space and six accounts to share with your family.
Sign up below to try
Youtube TV
risk free for 7 days. That's enough time for you to watch episode 17 for free when it airs on May 17.
Youtube TV
Subscription
$64.99 / month
7-day free-trial
Watch Season 4 of The Good Doctor, On-Demand
Watch The Good Doctor on Hulu
If you're ok with watching The Good Doctor after it airs,
Hulu
is a cheaper option at a low monthly price of $5.99. With one of the largest streaming libraries, including full seasons of exclusive series, current-season episodes, hit movies, Hulu Originals, and kid shows, Hulu is a great choice for a low monthly price.
Sign up below to try
Hulu
risk free for 30 days.

Hulu
Subscription
$5.99 / month
30-day free-trial

Watch The Good Doctor on iTunes
If the above don't suit your needs you can also consider
iTunes
.
Click the link below to sign up for
iTunes
start watching The Good Doctor today.
iTunes
On Demand
Watch Other Seasons
Overview
Starring Freddie Highmore as Shaun Murphy and Antonia Thomas as Claire Browne, The Good Doctor is a Drama series. The show first aired about 4 years ago on September 25, 2017. It has a content rating of TV-14 and each episode runs for 43 minutes.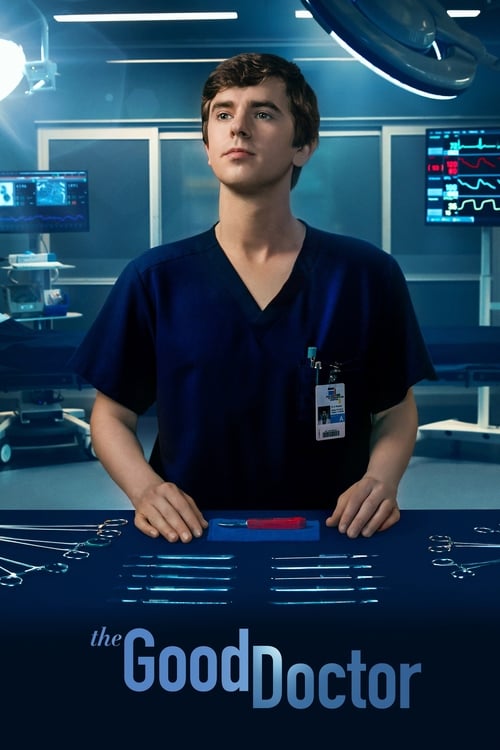 Synopsis
A young surgeon with Savant syndrome is recruited into the surgical unit of a prestigious hospital. The question will arise: can a person who doesn't have the ability to relate to people actually save their lives
Cast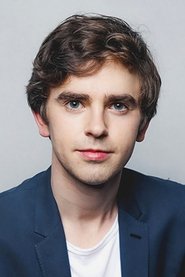 Freddie Highmore
Shaun Murphy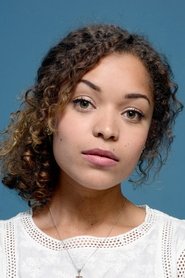 Antonia Thomas
Claire Browne
Hill Harper
Marcus Andrews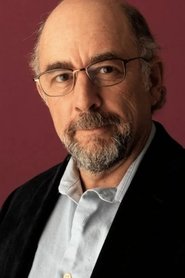 Richard Schiff
Dr. Aaron Glassman
Fiona Gubelmann
Morgan Reznick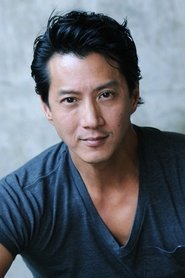 Christina Chang
Audrey Lim
21 shows like The Good Doctor
If you like The Good Doctor then you might like Grey's Anatomy, House and Lucifer. Here's a list of 21 shows like The Good Doctor.
Follows the personal and professional lives of a group of doctors at Seattle's Grey Sloan Memorial Hospital.
House
(Drama, Comedy, Mystery)
Dr. Gregory House, a drug-addicted, unconventional, misanthropic medical genius, leads a team of diagnosticians at the fictional Princeton–Plainsboro Teaching Hospital in New Jersey.
Lucifer
(Crime, Sci-Fi & Fantasy)
Bored and unhappy as the Lord of Hell, Lucifer Morningstar abandoned his throne and retired to Los Angeles, where he has teamed up with LAPD detective Chloe Decker to take down criminals. But the longer he's away from the underworld, the greater the threat that the worst of humanity could escape.
The Flash
(Drama, Sci-Fi & Fantasy)
After a particle accelerator causes a freak storm, CSI Investigator Barry Allen is struck by lightning and falls into a coma. Months later he awakens with the power of super speed, granting him the ability to move through Central City like an unseen guardian angel. Though initially excited by his newfound powers, Barry is shocked to discover he is not the only "meta-human" who was created in the wake of the accelerator explosion -- and not everyone is using their new powers for good. Barry partners with S.T.A.R. Labs and dedicates his life to protect the innocent. For now, only a few close friends and associates know that Barry is literally the fastest man alive, but it won't be long before the world learns what Barry Allen has become...The Flash.
A tough, brilliant senior resident guides an idealistic young doctor through his first day, pulling back the curtain on what really happens, both good and bad, in modern-day medicine.
The early life of child genius Sheldon Cooper, later seen in The Big Bang Theory.
An elite team of FBI profilers analyze the country's most twisted criminal minds, anticipating their next moves before they strike again. The Behavioral Analysis Unit's most experienced agent is David Rossi, a founding member of the BAU who returns to help the team solve new cases.
Scorpion
(Action & Adventure, Drama, Crime)
Based on a true story, Scorpion is a high-octane drama about eccentric genius Walter O'Brien and his team of brilliant misfits who comprise the last line of defense against complex, high-tech threats of the modern age. As Homeland Security's new think tank, O'Brien's "Scorpion" team includes Toby Curtis, an expert behaviorist who can read anyone; Happy Quinn, a mechanical prodigy; and Sylvester Dodd, a statistics guru.
The sitcom is centered on five characters living in Pasadena, California: roommates Leonard Hofstadter and Sheldon Cooper; Penny, a waitress and aspiring actress who lives across the hall; and Leonard and Sheldon's equally geeky and socially awkward friends and co-workers, mechanical engineer Howard Wolowitz and astrophysicist Raj Koothrappali. The geekiness and intellect of the four guys is contrasted for comic effect with Penny's social skills and common sense.
Patrick Jane, a former celebrity psychic medium, uses his razor sharp skills of observation and expertise at "reading" people to solve serious crimes with the California Bureau of Investigation.
9-1-1
(Drama, Action & Adventure, Crime)
Explore the high-pressure experiences of police officers, paramedics and firefighters who are thrust into the most frightening, shocking and heart-stopping situations. These emergency responders must try to balance saving those who are at their most vulnerable with solving the problems in their own lives.
To carry out the biggest heist in history, a mysterious man called The Professor recruits a band of eight robbers who have a single characteristic: none of them has anything to lose. Five months of seclusion - memorizing every step, every detail, every probability - culminate in eleven days locked up in the National Coinage and Stamp Factory of Spain, surrounded by police forces and with dozens of hostages in their power, to find out whether their suicide wager will lead to everything or nothing.
Bones
(Crime, Drama)
Dr. Temperance Brennan and her colleagues at the Jeffersonian's Medico-Legal Lab assist Special Agent Seeley Booth with murder investigations when the remains are so badly decomposed, burned or destroyed that the standard identification methods are useless.
Smallville
(Sci-Fi & Fantasy, Action & Adventure, Drama)
The origins of the world's greatest hero–from Krypton refugee Kal-el's arrival on Earth through his tumultuous teen years to Clark Kent's final steps toward embracing his destiny as the Man of Steel.
The Originals
(Sci-Fi & Fantasy, Drama, Mystery)
A spin-off from The Vampire Diaries and set in New Orleans, The Originals centers on the Mikaelson siblings, otherwise known as the world's original vampires: Klaus, Elijah, and Rebekah. Now Klaus must take down his protégé, Marcel, who is now in charge of New Orleans, in order to re-take his city, as he originally built New Orleans. Klaus departed from the city after being chased down by his father Mikael, while it was being constructed and Marcel took charge. As Klaus has returned after many years, his ego has provoked him to become the king of the city. "Every King needs an heir" says Klaus, accepting the unborn child. The child is a first to be born to a hybrid and a werewolf.
Bates Motel
(Mystery, Drama, Crime)
A "contemporary prequel" to the 1960 film Psycho, depicting the life of Norman Bates and his mother Norma prior to the events portrayed in Hitchcock's film, albeit in a different fictional town and in a modern setting. The series begins after the death of Norma's husband, when she purchases a motel located in a coastal Oregon town so she and Norman can start a new life.
Supernatural
(Drama, Mystery, Sci-Fi & Fantasy)
When they were boys, Sam and Dean Winchester lost their mother to a mysterious and demonic supernatural force. Subsequently, their father raised them to be soldiers. He taught them about the paranormal evil that lives in the dark corners and on the back roads of America ... and he taught them how to kill it. Now, the Winchester brothers crisscross the country in their '67 Chevy Impala, battling every kind of supernatural threat they encounter along the way.
Game of Thrones
(Sci-Fi & Fantasy, Drama, Action & Adventure)
Seven noble families fight for control of the mythical land of Westeros. Friction between the houses leads to full-scale war. All while a very ancient evil awakens in the farthest north. Amidst the war, a neglected military order of misfits, the Night's Watch, is all that stands between the realms of men and icy horrors beyond.
Inexperienced Otis channels his sex therapist mom when he teams up with rebellious Maeve to set up an underground sex therapy clinic at school.
Station 19
(Drama, Action & Adventure)
A group of heroic firefighters at Seattle Fire Station 19—from captain to newest recruit—risk their lives and hearts both in the line of duty and off the clock. These brave men and women are like family, literally and figuratively, and together they put their own lives in jeopardy as first responders to save the lives of others.
The story of two vampire brothers obsessed with the same girl, who bears a striking resemblance to the beautiful but ruthless vampire they knew and loved in 1864.