How to Watch Star Trek: Discovery On-Demand Without Cable, 2021
We couldn't find any services that allow you to watch season 2 of Star Trek: Discovery. Maybe you'd like to watch other seasons? Check out the full list of Star Trek: Discovery seasons below.
Watch Other Seasons
Overview
Starring Sonequa Martin-Green as Michael Burnham and Doug Jones as Saru, Star Trek: Discovery is a Sci-Fi & Fantasy and Action & Adventure series directed by Olatunde Osunsanmi. The show first aired about 4 years ago on September 24, 2017. It has a content rating of TV-MA and each episode runs for 60 minutes.
Synopsis
Follow the voyages of Starfleet on their missions to discover new worlds and new life forms, and one Starfleet officer who must learn that to truly understand all things alien, you must first understand yourself.
Cast
Sonequa Martin-Green
Michael Burnham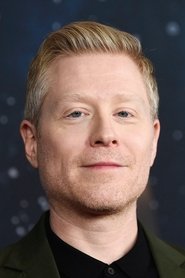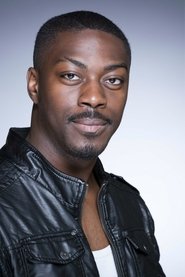 David Ajala
Cleveland "Book" Booker
21 shows like Star Trek: Discovery
If you like Star Trek: Discovery then you might like The Orville, Star Trek: The Next Generation and The Expanse. Here's a list of 21 shows like Star Trek: Discovery.
The Orville
(Drama, Comedy, Sci-Fi & Fantasy)
Follows the crew of the not-so-functional exploratory ship in the Earth's interstellar fleet, 400 years in the future.
Follow the intergalactic adventures of Capt. Jean-Luc Picard and his loyal crew aboard the all-new USS Enterprise NCC-1701D, as they explore new worlds.
The Expanse
(Drama, Mystery, Sci-Fi & Fantasy)
A thriller set two hundred years in the future following the case of a missing young woman who brings a hardened detective and a rogue ship's captain together in a race across the solar system to expose the greatest conspiracy in human history.
Star Trek: Voyager
(Sci-Fi & Fantasy, Drama, Action & Adventure)
Pulled to the far side of the galaxy, where the Federation is 75 years away at maximum warp speed, a Starfleet ship must cooperate with Maquis rebels to find a way home.
Star Trek
(Sci-Fi & Fantasy, Drama)
Space. The Final Frontier. The U.S.S. Enterprise embarks on a five year mission to explore the galaxy. The Enterprise is under the command of Captain James T. Kirk with First Officer Mr. Spock, from the planet Vulcan. With a determined crew, the Enterprise encounters Klingons, Romulans, time paradoxes, tribbles and genetic supermen lead by Khan Noonian Singh. Their mission is to explore strange new worlds, to seek new life and new civilizations, and to boldly go where no man has gone before.
At Deep Space Nine, a space station located next to a wormhole in the vicinity of the liberated planet of Bajor, Commander Sisko and crew welcome alien visitors, root out evildoers and solve all types of unexpected problems that come their way.
Westworld
(Western, Science Fiction)
A dark odyssey about the dawn of artificial consciousness and the evolution of sin. Set at the intersection of the near future and the reimagined past, it explores a world in which every human appetite, no matter how noble or depraved, can be indulged.
Star Trek: Picard
(Sci-Fi & Fantasy, Action & Adventure)
Set twenty years after the events of Star Trek Nemesis, we follow the now-retired Admiral Picard into the next chapter of his life.
The Gifted
(Action & Adventure, Drama, Sci-Fi & Fantasy)
A suburban couple's ordinary lives are rocked by the sudden discovery that their children possess mutant powers. Forced to go on the run from a hostile government, the family joins up with an underground network of mutants and must fight to survive.
Star Trek: Enterprise
(Sci-Fi & Fantasy, Action & Adventure, Drama)
During the mid-22nd century, a century before Captain Kirk's five-year mission, Jonathan Archer captains the United Earth ship Enterprise during the early years of Starfleet, leading up to the Earth-Romulan War and the formation of the Federation.
Marvel's Iron Fist
(Action & Adventure, Drama, Sci-Fi & Fantasy)
Danny Rand resurfaces 15 years after being presumed dead. Now, with the power of the Iron Fist, he seeks to reclaim his past and fulfill his destiny.
After 250 years on ice, a prisoner returns to life in a new body with one chance to win his freedom: by solving a mind-bending murder.
When an old enemy, the Cylons, resurface and obliterate the 12 colonies, the crew of the aged Galactica protect a small civilian fleet - the last of humanity - as they journey toward the fabled 13th colony, Earth.
Stranger Things
(Sci-Fi & Fantasy, Mystery, Drama)
When a young boy vanishes, a small town uncovers a mystery involving secret experiments, terrifying supernatural forces, and one strange little girl.
American Gods
(Drama, Mystery, Sci-Fi & Fantasy)
An ex-con becomes the traveling partner of a conman who turns out to be one of the older gods trying to recruit troops to battle the upstart deities. Based on Neil Gaiman's fantasy novel.
When heroes alone are not enough ... the world needs legends. Having seen the future, one he will desperately try to prevent from happening, time-traveling rogue Rip Hunter is tasked with assembling a disparate group of both heroes and villains to confront an unstoppable threat — one in which not only is the planet at stake, but all of time itself. Can this ragtag team defeat an immortal threat unlike anything they have ever known?
Lawyer-by-day Matt Murdock uses his heightened senses from being blinded as a young boy to fight crime at night on the streets of Hell's Kitchen as Daredevil.
After a tragic ending to her short-lived super hero stint, Jessica Jones is rebuilding her personal life and career as a detective who gets pulled into cases involving people with extraordinary abilities in New York City.
Stargate Atlantis
(Sci-Fi & Fantasy, Action & Adventure, Drama)
With the Ancients' city of Atlantis discovered in the Pegasus Galaxy by Stargate Command, Dr. Elizabeth Weir and Major Sheppard lead a scientific expedition to the ancient abandoned city. Once there, the team not only find themselves unable to contact Earth, but their explorations unexpectedly reawaken the Ancients' deadly enemies, The Wraith, who hunger for this new prey. Now with the help of newfound local allies like Teyla Emmagan, the Atlantis Team sets about to uncover their new home's secrets even as their war of survival against the Wraith begins.
Sherlock
(Crime, Drama, Mystery)
A modern update finds the famous sleuth and his doctor partner solving crime in 21st century London.
A former Marine out to punish the criminals responsible for his family's murder finds himself ensnared in a military conspiracy.