How to Watch This Is Us On-Demand Without Cable, 2021
Episode 15
of season 5
airs on

Tuesday, May 18
.
Stream all episodes from season 5 online or on your devices with Hulu or one of the other cord-cutting options listed below
.
Watch Season 5 of This Is Us, On-Demand
Watch This Is Us on Hulu
If you're looking for the cheapest option to watch This Is Us on-demand, then
Hulu
is your best bet at $5.99 per month. With one of the largest streaming libraries, including full seasons of exclusive series, current-season episodes, hit movies, Hulu Originals, and kid shows, Hulu is a great choice for a low monthly price.
Sign up below to try
Hulu
risk free for 30 days.

Hulu
Subscription
$5.99 / month
30-day free-trial

Other Services to Watch This Is Us
If the above options don't suit you, check out these other services ordered from cheapest to most expensive.
Google Play
On Demand
iTunes
On Demand
Microsoft Store
On Demand
Watch Other Seasons
Overview
Starring Milo Ventimiglia as Jack Pearson and Mandy Moore as Rebecca Pearson, This Is Us is a Comedy and Drama series. The show first aired about 5 years ago on September 20, 2016. It has a content rating of TV-14 and each episode runs for 43 minutes.
Synopsis
Follows the lives and families of three adults living and growing up in the United States of America in present and past times. As their paths cross and their life stories intertwine in curious ways, we find that several of them share the same birthday - and so much more than anyone would expect.
Cast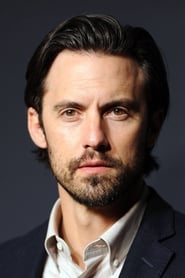 Milo Ventimiglia
Jack Pearson
Mandy Moore
Rebecca Pearson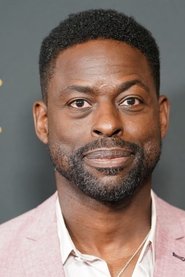 Sterling K. Brown
Randall Pearson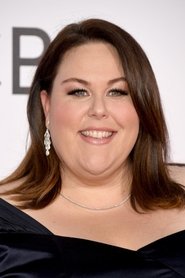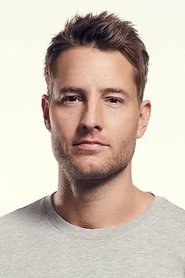 Justin Hartley
Kevin Pearson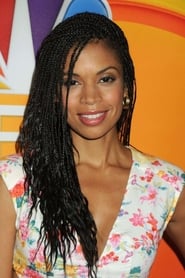 Susan Kelechi Watson
Beth Pearson
Caitlin Thompson
Madison Simons
Niles Fitch
14-18 Year Old Randall
Logan Shroyer
14-18 Year Old Kevin
Hannah Zeile
14-18 Year Old Kate
Mackenzie Hancsicsak
8-12 Year Old Kate
Parker Bates
8-12 Year Old Kevin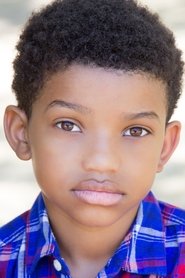 Lonnie Chavis
8-12 Year Old Randall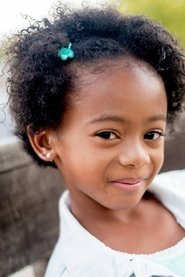 Faithe Herman
Annie Pearson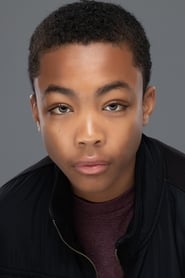 Asante Blackk
Malik Hodges
21 shows like This Is Us
If you like This Is Us then you might like Big Little Lies, Westworld and The Handmaid's Tale. Here's a list of 21 shows like This Is Us.
The tale of three mothers of first graders whose apparently perfect lives unravel to the point of murder.
Westworld
(Western, Science Fiction)
A dark odyssey about the dawn of artificial consciousness and the evolution of sin. Set at the intersection of the near future and the reimagined past, it explores a world in which every human appetite, no matter how noble or depraved, can be indulged.
Set in a dystopian future, a woman is forced to live as a concubine under a fundamentalist theocratic dictatorship. A TV adaptation of Margaret Atwood's novel.
Stranger Things
(Sci-Fi & Fantasy, Mystery, Drama)
When a young boy vanishes, a small town uncovers a mystery involving secret experiments, terrifying supernatural forces, and one strange little girl.
A crime she committed in her youthful past sends Piper Chapman to a women's prison, where she trades her comfortable New York life for one of unexpected camaraderie and conflict in an eccentric group of fellow inmates.
Chicagoan Frank Gallagher is the proud single dad of six smart, industrious, independent kids, who without him would be... perhaps better off. When Frank's not at the bar spending what little money they have, he's passed out on the floor. But the kids have found ways to grow up in spite of him. They may not be like any family you know, but they make no apologies for being exactly who they are.
The Pritchett-Dunphy-Tucker clan is a wonderfully large and blended family. They give us an honest and often hilarious look into the sometimes warm, sometimes twisted, embrace of the modern family.
A sexy, suspense-driven legal thriller about a group of ambitious law students and their brilliant, mysterious criminal defense professor. They become entangled in a murder plot and will shake the entire university and change the course of their lives.
Black Mirror
(Sci-Fi & Fantasy, Drama)
A contemporary British re-working of The Twilight Zone with stories that tap into the collective unease about our modern world.  Over the last ten years, technology has transformed almost every aspect of our lives before we've had time to stop and question it. In every home; on every desk; in every palm - a plasma screen; a monitor; a smartphone - a black mirror of our 21st Century existence.
Follows the personal and professional lives of a group of doctors at Seattle's Grey Sloan Memorial Hospital.
Eleanor Shellstrop, an ordinary woman who, through an extraordinary string of events, enters the afterlife where she comes to realize that she hasn't been a very good person. With the help of her wise afterlife mentor, she's determined to shed her old way of living and discover the awesome (or at least the pretty good) person within.
A father recounts to his children - through a series of flashbacks - the journey he and his four best friends took leading up to him meeting their mother.
An anthology series centered around some of history's most famous criminals.
After a teenage girl's perplexing suicide, a classmate receives a series of tapes that unravel the mystery of her tragic choice.
Fargo
(Crime, Drama)
A close-knit anthology series dealing with stories involving malice, violence and murder based in and around Minnesota.
While running from a drug deal gone bad, Mike Ross, a brilliant young college-dropout, slips into a job interview with one of New York City's best legal closers, Harvey Specter. Tired of cookie-cutter law school grads, Harvey takes a gamble by hiring Mike on the spot after he recognizes his raw talent and photographic memory.
Ozark
(Crime, Drama)
A financial adviser drags his family from Chicago to the Missouri Ozarks, where he must launder $500 million in five years to appease a drug boss.
Based on the Pretty Little Liars series of young adult novels by Sara Shepard, the series follows the lives of four girls — Spencer, Hanna, Aria, and Emily — whose clique falls apart after the disappearance of their queen bee, Alison. One year later, they begin receiving messages from someone using the name "A" who threatens to expose their secrets — including long-hidden ones they thought only Alison knew.
Friends
(Comedy, Drama)
The misadventures of a group of friends as they navigate the pitfalls of work, life and love in Manhattan.
A young mother kills a stranger in a fit of unexplainable rage. An inquisitive detective obsesses over the case, attempting to get to the bottom of the true motive behind the act.
An edge-of-your-seat view into the lives of everyday heroes committed to one of America's noblest professions. For the firefighters, rescue squad and paramedics of Chicago Firehouse 51, no occupation is more stressful or dangerous, yet so rewarding and exhilarating. These courageous men and women are among the elite who forge headfirst into danger when everyone else is running the other way and whose actions make the difference between life and death.