How to Watch Attack on Titan Live Without Cable, 2021
Episode 16
of season 4
aired on

March 29, 2021
.
Stream all episodes from season 4 online or on your devices with Hulu Live TV or one of the other cord-cutting options listed below
.
Watch Season 4 of Attack on Titan, Live
Watch Attack on Titan on Hulu Live TV
If you're looking for the cheapest option to watch Attack on Titan live, then
Hulu Live TV
is your best bet at $54.99 per month. Hulu Live TV is a well-rounded streaming service that includes 64 other national and local channels including ESPN, Discovery, A&E, ABC, History and more. Whether it's sports or local programming, Hulu offers a great balance between affordability and convenience.
Sign up below to try
Hulu Live TV
risk free for 7 days.

Hulu Live TV
Subscription
$54.99 / month
7-day free-trial

Watch Attack on Titan on fuboTV
If you're willing to spend a little more
fuboTV
is a great option at $59.99 per month. With over 100 channels, fuboTV is a great choice if you care about live sports as well as your entertainment channels. It includes channels like FS1 4K, ESPN, NBA TV, CBS Sports Network and more.
Sign up below to try
fuboTV
risk free for 7 days.

fuboTV
Subscription
$59.99 / month
7-day free-trial

Watch Attack on Titan on Youtube TV
A third option to watch Attack on Titan is
Youtube TV
at $64.99 per month. With over 85 channels of entertainment, news, live sports, & more Youtube TV also includes unlimited DVR space and six accounts to share with your family.
Sign up below to try
Youtube TV
risk free for 7 days.
Youtube TV
Subscription
$64.99 / month
7-day free-trial
Watch Season 4 of Attack on Titan, On-Demand
Watch Attack on Titan on Hulu
If you're ok with watching Attack on Titan after it airs,
Hulu
is a cheaper option at a low monthly price of $5.99. With one of the largest streaming libraries, including full seasons of exclusive series, current-season episodes, hit movies, Hulu Originals, and kid shows, Hulu is a great choice for a low monthly price.
Sign up below to try
Hulu
risk free for 30 days.

Hulu
Subscription
$5.99 / month
30-day free-trial

Watch Other Seasons
Overview
Starring Yūki Kaji as Eren Yeager (voice) and Yui Ishikawa as Mikasa Ackerman (voice), Attack on Titan is a Sci-Fi & Fantasy and Animation series directed by Tomoko Hiramuki. The show is a long running show that first aired back on April 07, 2013. It has a content rating of TV-MA and each episode runs for 25 minutes.
Synopsis
Several hundred years ago, humans were nearly exterminated by Titans. Titans are typically several stories tall, seem to have no intelligence, devour human beings and, worst of all, seem to do it for the pleasure rather than as a food source. A small percentage of humanity survived by walling themselves in a city protected by extremely high walls, even taller than the biggest Titans. Flash forward to the present and the city has not seen a Titan in over 100 years. Teenage boy Eren and his foster sister Mikasa witness something horrific as the city walls are destroyed by a Colossal Titan that appears out of thin air. As the smaller Titans flood the city, the two kids watch in horror as their mother is eaten alive. Eren vows that he will murder every single Titan and take revenge for all of mankind.
Cast
Yūki Kaji
Eren Yeager (voice)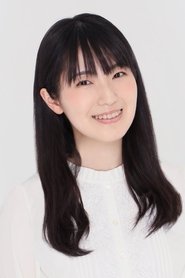 Yui Ishikawa
Mikasa Ackerman (voice)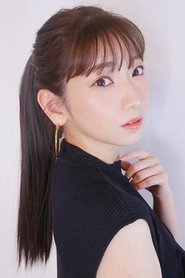 Marina Inoue
Armin Arlert (voice)
Kisho Taniyama
Jean Kirstein (voice)
Hiro Shimono
Connie Springer (voice)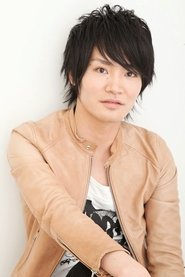 Yoshimasa Hosoya
Reiner Braun (voice)
Takehito Koyasu
Zeke (voice)
Ayane Sakura
Gabi Braun (voice)
Natsuki Hanae
Falco Grice (voice)
21 shows like Attack on Titan
If you like Attack on Titan then you might like Death Note, One-Punch Man and My Hero Academia. Here's a list of 21 shows like Attack on Titan.
Death Note
(Animation, Mystery)
Light Yagami is an ace student with great prospects—and he's bored out of his mind. But all that changes when he finds the Death Note, a notebook dropped by a rogue Shinigami death god. Any human whose name is written in the notebook dies, and Light has vowed to use the power of the Death Note to rid the world of evil. But will Light succeed in his noble goal, or will the Death Note turn him into the very thing he fights against?
One-Punch Man
(Action & Adventure, Animation, Comedy)
Saitama is a hero who only became a hero for fun. After three years of "special" training, though, he's become so strong that he's practically invincible. In fact, he's too strong—even his mightiest opponents are taken out with a single punch, and it turns out that being devastatingly powerful is actually kind of a bore. With his passion for being a hero lost along with his hair, yet still faced with new enemies every day, how much longer can he keep it going?
My Hero Academia
(Sci-Fi & Fantasy, Action & Adventure, Comedy, Animation)
In a world where eighty percent of the population has some kind of super-powered Quirk, Izuku was unlucky enough to be born completely normal. But that won't stop him from enrolling in a prestigious hero academy. Now, he'll get his first taste of brutal rivalry from other schools as he braves the cutthroat, no-holds-barred provisional license exam.
It is the Taishō period in Japan. Tanjirō, a kindhearted boy who sells charcoal for a living, finds his family slaughtered by a demon. To make matters worse, his younger sister Nezuko, the sole survivor, has been transformed into a demon herself. Though devastated by this grim reality, Tanjirō resolves to become a "demon slayer" so that he can turn his sister back into a human, and kill the demon that massacred his family.
Edward and Alphonse Elric's reckless disregard for alchemy's fun­damental laws ripped half of Ed's limbs from his body and left Al's soul clinging to a cold suit of armor. To restore what was lost, the brothers scour a war-torn land for the Philosopher's Sto­ne, a fabled relic which grants the ability to perform alchemy in impossible ways. The Elrics are not alone in their search; the corrupt State Military is also eager to harness the artifact's power. So too are the strange Homunculi and their shadowy creator. The mythical gem lures exotic alchemists from distant kingdoms, scarring some deeply enough to inspire murder. As the Elrics find their course altered by these enemies and allies, their purpose remains unchanged – and their bond unbreakable.
Naruto Shippūden
(Animation, Action & Adventure, Sci-Fi & Fantasy)
Naruto Shippuuden is the continuation of the original animated TV series Naruto.The story revolves around an older and slightly more matured Uzumaki Naruto and his quest to save his friend Uchiha Sasuke from the grips of the snake-like Shinobi, Orochimaru. After 2 and a half years Naruto finally returns to his village of Konoha, and sets about putting his ambitions to work, though it will not be easy, as He has amassed a few (more dangerous) enemies, in the likes of the shinobi organization; Akatsuki.
Tokyo Ghoul
(Action & Adventure, Animation, Drama, Mystery)
Ken Kaneki is a bookworm college student who meets a girl names Rize at a cafe he frequents. They're the same age and have the same interests, so they quickly become close. Little does Kaneki know that Rize is a ghoul - a kind of monster that lives by hunting and devouring human flesh. When part of her special organ - "the red child" - is transplanted into Kaneki, he becomes a ghoul himself, trapped in a warped world where humans are not the top of the food chain.
Naruto
(Animation, Action & Adventure, Sci-Fi & Fantasy)
In another world, ninja are the ultimate power, and in the Village Hidden in the Leaves live the stealthiest ninja in the land. Twelve years earlier, the fearsome Nine-Tailed Fox terrorized the village and claimed many lives before it was subdued and its spirit sealed within the body of a baby boy. That boy, Naruto Uzumaki, has grown up to become a ninja-in-training who's more interested in pranks than in studying ninjutsu.. but Naruto is determined to become the greatest ninja ever!
Many years before becoming the famed captain of the Survey Corps, a young Levi struggles to survive in the capital's garbage dump, the Underground. As the boss of his own criminal operation, Levi attempts to get by with meager earnings while aided by fellow criminals, Isabel Magnolia and Farlan Church. With little hope for the future, Levi accepts a deal from the anti-expedition faction leader Nicholas Lobov, who promises the trio citizenship aboveground if they are able to successfully assassinate Erwin Smith, a squad leader of the Survey Corps. As Levi and Erwin cross paths, Erwin acknowledges Levi's agility and skill and gives him the option to either become part of the expedition team, or be turned over to the Military Police, to atone for his crimes. Now closer to the man they are tasked to kill, the group plans to complete their mission and save themselves from a grim demise in the dim recesses of their past home. However, they are about to learn that the surface world is not as liberating as they had thought and that sometimes, freedom can come at a heavy price. Based on the popular spin-off manga of the same name, Attack on Titan: No Regrets illustrates the encounter between two of Attack on Titan's pivotal characters, as well as the events of the 23rd expedition beyond the walls.
Sword Art Online
(Animation, Sci-Fi & Fantasy, Action & Adventure)
In the near future, a Virtual Reality Massive Multiplayer Online Role-Playing Game (VRMMORPG) called Sword Art Online has been released where players control their avatars with their bodies using a piece of technology called Nerve Gear. One day, players discover they cannot log out, as the game creator is holding them captive unless they reach the 100th floor of the game's tower and defeat the final boss. However, if they die in the game, they die in real life. Their struggle for survival starts now...
One Piece
(Action & Adventure, Comedy, Animation)
Years ago, the fearsome pirate king Gol D. Roger was executed, leaving a huge pile of treasure and the famous "One Piece" behind. Whoever claims the "One Piece" will be named the new pirate king. Monkey D. Luffy, a boy who consumed one of the "Devil's Fruits", has it in his head that he'll follow in the footsteps of his idol, the pirate Shanks, and find the One Piece. It helps, of course, that his body has the properties of rubber and he's surrounded by a bevy of skilled fighters and thieves to help him along the way. Monkey D. Luffy brings a bunch of his crew followed by, Roronoa Zoro, Nami, Usopp, Sanji, Tony-Tony Chopper, Nico Robin, Franky, and Brook. They will do anything to get the One Piece and become King of the Pirates!..
Hunter x Hunter
(Action & Adventure, Animation, Drama)
Twelve-year-old Gon Freecss one day discovers that the father he had always been told was dead was alive. His Father, Ging, is a Hunter — a member of society's elite with a license to go anywhere or do almost anything. Gon, determined to follow in his father's footsteps, decides to take the Hunter Examination and eventually find his father to prove himself as a Hunter in his own right. But on the way, he learns that there is more to becoming a Hunter than previously thought, and the challenges that he must face are considered the toughest in the world.
The Seven Deadly Sins
(Action & Adventure, Animation, Sci-Fi & Fantasy)
The "Seven Deadly Sins"—a group of evil knights who conspired to overthrow the kingdom of Britannia—were said to have been eradicated by the Holy Knights, although some claim that they still live. Ten years later, the Holy Knights have staged a Coup d'état and assassinated the king, becoming the new, tyrannical rulers of the kingdom. Elizabeth, the king's only daughter, sets out on a journey to find the "Seven Deadly Sins," and to enlist their help in taking back the kingdom.
Dragon Ball Z
(Animation, Sci-Fi & Fantasy, Action & Adventure)
Five years have passed since the fight with Piccolo Jr., and Goku now has a son, Gohan. The peace is interrupted when an alien named Raditz arrives on Earth in a spacecraft and tracks down Goku, revealing to him that that they are members of a near-extinct warrior race called the Saiyans.
Dr. Stone
(Action & Adventure, Animation)
One fateful day, all of humanity was petrified by a blinding flash of light. After several millennia, high schooler Taiju awakens and finds himself lost in a world of statues. However, he's not alone! His science-loving friend Senku's been up and running for a few months and he's got a grand plan in mind, to kickstart civilization with the power of science!
Cowboy Bebop
(Action & Adventure, Animation, Crime, Drama, Sci-Fi & Fantasy)
In 2071, roughly fifty years after an accident with a hyperspace gateway made the Earth almost uninhabitable, humanity has colonized most of the rocky planets and moons of the Solar System. Amid a rising crime rate, the Inter Solar System Police (ISSP) set up a legalized contract system, in which registered bounty hunters (also referred to as "Cowboys") chase criminals and bring them in alive in return for a reward.
Parasyte -the maxim-
(Animation, Drama, Sci-Fi & Fantasy, Action & Adventure)
A species of parasitic aliens descends on Earth and quickly infiltrates humanity by entering the brains of vulnerable targets; insatiable beings that gain total control of their host and are capable of transforming themselves to feed on unsuspecting prey. High school student Shinichi Izumi falls victim to one of these parasites, but the creature fails to take over his brain and ends up in his right hand.
At the turn of the century, the Angels returned to Earth, seeking to wipe out humanity in an apocalyptic fury. Devastated, mankind's last remnants moved underground to wait for the day when the Angels would come back to finish the job. Fifteen years later, that day has come... but this time, humanity is ready to fight back with terrifying bio-mechanical weapons known as the Evangelions. Watch as Shinji, Rei, Asuka and the rest of the mysterious shadow agency Nerv battle to save earth from total annihilation.
Bleach
(Action & Adventure, Animation, Sci-Fi & Fantasy)
For as long as he can remember, Ichigo Kurosaki has been able to see ghosts. But when he meets Rukia, a Soul Reaper who battles evil spirits known as Hollows, he finds his life is changed forever. Now, with a newfound wealth of spiritual energy, Ichigo discovers his true calling: to protect the living and the dead from evil.
Elfen Lied
(Animation, Sci-Fi & Fantasy, Drama)
The Diclonius, a mutated homo sapien that is said to be selected by God and will eventually become the destruction of mankind, possesses two horns in their heads, and has a "sixth sense" which gives it telekinetic abilities. Due to this dangerous power, they have been captured and isolated in laboratories by the government. Lucy, a young and psychotic Diclonius, manages to break free of her confines and brutally murder most of the guards in the laboratory, only to get shot in the head as she makes her escape. She survives and manages to drift along to a beach, where two teenagers named Kouta and Yuka discovers her. Having lost her memories, she was named after the only thing that she can now say, "Nyuu," and the two allow her to stay at Kouta's home. However, it appears that the evil "Lucy" is not dead just yet...
Fairy Tail
(Action & Adventure, Animation, Comedy, Sci-Fi & Fantasy, Mystery)
Lucy is a 17-year-old girl, who wants to be a full-fledged mage. One day when visiting Harujion Town, she meets Natsu, a young man who gets sick easily by any type of transportation. But Natsu isn't just any ordinary kid, he's a member of one of the world's most infamous mage guilds: Fairy Tail.