How to Watch Shameless Live Without Cable, 2021
Episode 12
of season 11
aired on

April 11, 2021
.
Stream all episodes from season 11 online or on your devices with AT&T TV Now or one of the other cord-cutting options listed below
.
Watch Season 11 of Shameless, Live
Watch Shameless on AT&T TV Now
If you're looking for the cheapest option to watch Shameless live, then
AT&T TV Now
is your best bet at $55 per month. AT&T TV Now offers a large selection of live TV channels, including Comedy Central, BET, MTV, VH1, Nickelodean and more at a very competitive price.
Click the link below to sign up for
AT&T TV Now
start watching Shameless today.

AT&T TV Now
Subscription

Watch Shameless on fuboTV
If you're willing to spend a little more
fuboTV
is a great option at $59.99 per month. With over 100 channels, fuboTV is a great choice if you care about live sports as well as your entertainment channels. It includes channels like FS1 4K, ESPN, NBA TV, CBS Sports Network and more.
Sign up below to try
fuboTV
risk free for 7 days.

fuboTV
Subscription
$59.99 / month
7-day free-trial

Watch Other Seasons
Check out all of our guides to watch other seasons of Shameless.
Overview
Starring William H. Macy as Frank Gallagher and Jeremy Allen White as Lip Gallagher, Shameless is a Drama and Comedy series directed by Christopher Chulack. The show is a long running show that first aired back on January 09, 2011. It has a content rating of TV-MA and each episode runs for 57 minutes.
Synopsis
Chicagoan Frank Gallagher is the proud single dad of six smart, industrious, independent kids, who without him would be... perhaps better off. When Frank's not at the bar spending what little money they have, he's passed out on the floor. But the kids have found ways to grow up in spite of him. They may not be like any family you know, but they make no apologies for being exactly who they are.
Cast
William H. Macy
Frank Gallagher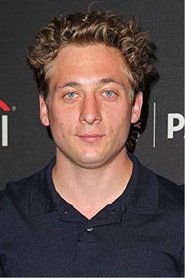 Jeremy Allen White
Lip Gallagher
Cameron Monaghan
Ian Gallagher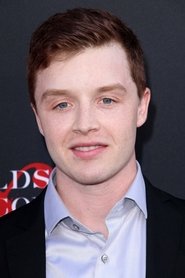 Noel Fisher
Mickey Milkovich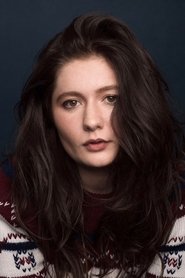 Emma Kenney
Debbie Gallagher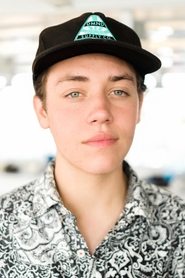 Ethan Cutkosky
Carl Gallagher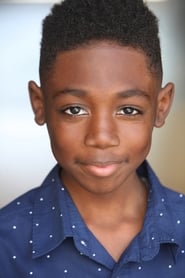 Christian Isaiah
Liam Gallagher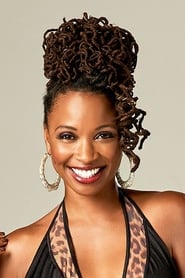 Shanola Hampton
Veronica Fisher
Paris Newton
Franny Gallagher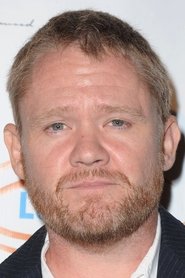 Scott Michael Campbell
Brad
Elise Eberle
Sandy Milkovich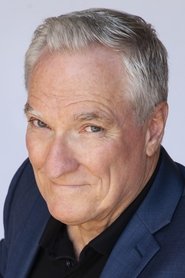 Dennis Cockrum
Terry Milkovich
21 shows like Shameless
If you like Shameless then you might like Breaking Bad, Orange Is the New Black and Modern Family. Here's a list of 21 shows like Shameless.
When Walter White, a New Mexico chemistry teacher, is diagnosed with Stage III cancer and given a prognosis of only two years left to live. He becomes filled with a sense of fearlessness and an unrelenting desire to secure his family's financial future at any cost as he enters the dangerous world of drugs and crime.
A crime she committed in her youthful past sends Piper Chapman to a women's prison, where she trades her comfortable New York life for one of unexpected camaraderie and conflict in an eccentric group of fellow inmates.
The Pritchett-Dunphy-Tucker clan is a wonderfully large and blended family. They give us an honest and often hilarious look into the sometimes warm, sometimes twisted, embrace of the modern family.
Dexter
(Crime, Drama, Mystery)
Dexter Morgan, a blood spatter pattern analyst for the Miami Metro Police also leads a secret life as a serial killer, hunting down criminals who have slipped through the cracks of justice.
Lost
(Action & Adventure, Mystery)
Stripped of everything, the survivors of a horrific plane crash must work together to stay alive. But the island holds many secrets.
Westworld
(Western, Science Fiction)
A dark odyssey about the dawn of artificial consciousness and the evolution of sin. Set at the intersection of the near future and the reimagined past, it explores a world in which every human appetite, no matter how noble or depraved, can be indulged.
While running from a drug deal gone bad, Mike Ross, a brilliant young college-dropout, slips into a job interview with one of New York City's best legal closers, Harvey Specter. Tired of cookie-cutter law school grads, Harvey takes a gamble by hiring Mike on the spot after he recognizes his raw talent and photographic memory.
The sitcom is centered on five characters living in Pasadena, California: roommates Leonard Hofstadter and Sheldon Cooper; Penny, a waitress and aspiring actress who lives across the hall; and Leonard and Sheldon's equally geeky and socially awkward friends and co-workers, mechanical engineer Howard Wolowitz and astrophysicist Raj Koothrappali. The geekiness and intellect of the four guys is contrasted for comic effect with Penny's social skills and common sense.
The Walking Dead
(Action & Adventure, Drama, Sci-Fi & Fantasy)
Sheriff's deputy Rick Grimes awakens from a coma to find a post-apocalyptic world dominated by flesh-eating zombies. He sets out to find his family and encounters many other survivors along the way.
Game of Thrones
(Sci-Fi & Fantasy, Drama, Action & Adventure)
Seven noble families fight for control of the mythical land of Westeros. Friction between the houses leads to full-scale war. All while a very ancient evil awakens in the farthest north. Amidst the war, a neglected military order of misfits, the Night's Watch, is all that stands between the realms of men and icy horrors beyond.
A contemporary and culturally resonant drama about a young programmer, Elliot, who suffers from a debilitating anti-social disorder and decides that he can only connect to people by hacking them. He wields his skills as a weapon to protect the people that he cares about. Elliot will find himself in the intersection between a cybersecurity firm he works for and the underworld organizations that are recruiting him to bring down corporate America.
A father recounts to his children - through a series of flashbacks - the journey he and his four best friends took leading up to him meeting their mother.
Homeland
(Drama, Action & Adventure, Crime, War & Politics)
CIA officer Carrie Mathison is tops in her field despite being bipolar, which makes her volatile and unpredictable. With the help of her long-time mentor Saul Berenson, Carrie fearlessly risks everything, including her personal well-being and even sanity, at every turn.
Sherlock
(Crime, Drama, Mystery)
A modern update finds the famous sleuth and his doctor partner solving crime in 21st century London.
Set in present day Washington, D.C., House of Cards is the story of Frank Underwood, a ruthless and cunning politician, and his wife Claire who will stop at nothing to conquer everything. This wicked political drama penetrates the shadowy world of greed, sex and corruption in modern D.C.
Lawyer-by-day Matt Murdock uses his heightened senses from being blinded as a young boy to fight crime at night on the streets of Hell's Kitchen as Daredevil.
Follows the misadventures of four irreverent grade-schoolers in the quiet, dysfunctional town of South Park, Colorado.
Six years before Saul Goodman meets Walter White. We meet him when the man who will become Saul Goodman is known as Jimmy McGill, a small-time lawyer searching for his destiny, and, more immediately, hustling to make ends meet. Working alongside, and, often, against Jimmy, is "fixer" Mike Ehrmantraut. The series tracks Jimmy's transformation into Saul Goodman, the man who puts "criminal" in "criminal lawyer".
An anthology horror drama series centering on different characters and locations, including a house with a murderous past, an asylum, a witch coven, a freak show, a hotel, a farmhouse in Roanoke and a cult.
Stranger Things
(Sci-Fi & Fantasy, Mystery, Drama)
When a young boy vanishes, a small town uncovers a mystery involving secret experiments, terrifying supernatural forces, and one strange little girl.
Supernatural
(Drama, Mystery, Sci-Fi & Fantasy)
When they were boys, Sam and Dean Winchester lost their mother to a mysterious and demonic supernatural force. Subsequently, their father raised them to be soldiers. He taught them about the paranormal evil that lives in the dark corners and on the back roads of America ... and he taught them how to kill it. Now, the Winchester brothers crisscross the country in their '67 Chevy Impala, battling every kind of supernatural threat they encounter along the way.