How to Watch Last Man Standing Live Without Cable, 2021
Episode 20
of season 9
airs on

Thursday, May 20
.
Stream all episodes from season 9 online or on your devices with Sling TV or one of the other cord-cutting options listed below
.
Watch Season 9 of Last Man Standing, Live
Watch Last Man Standing on Sling TV
If you're looking for the cheapest option to watch Last Man Standing live, then
Sling TV
is your best bet at $20 per month. With over 50 channels of top news, live sports, and more, Sling TV is one of the most affordable cable TV replacement services.
Click the link below to sign up for
Sling TV
and catch episode 20 when it airs on May 20.

Sling TV
Subscription

Watch Last Man Standing on Hulu Live TV
If you're willing to spend a little more
Hulu Live TV
is a great option at $54.99 per month. Hulu Live TV is a well-rounded streaming service that includes 64 other national and local channels including ESPN, Discovery, A&E, ABC, History and more. Whether it's sports or local programming, Hulu offers a great balance between affordability and convenience.
Sign up below to try
Hulu Live TV
risk free for 7 days. That's enough time for you to watch episode 20 for free when it airs on May 20.

Hulu Live TV
Subscription
$54.99 / month
7-day free-trial

Watch Last Man Standing on AT&T TV Now
A third option to watch Last Man Standing is
AT&T TV Now
at $55 per month. AT&T TV Now offers a large selection of live TV channels, including Comedy Central, BET, MTV, VH1, Nickelodean and more at a very competitive price.
Click the link below to sign up for
AT&T TV Now
and catch episode 20 when it airs on May 20.

AT&T TV Now
Subscription

Watch Season 9 of Last Man Standing, On-Demand
Watch Last Man Standing on Hulu
If you're ok with watching Last Man Standing after it airs,
Hulu
is a cheaper option at a low monthly price of $5.99. With one of the largest streaming libraries, including full seasons of exclusive series, current-season episodes, hit movies, Hulu Originals, and kid shows, Hulu is a great choice for a low monthly price.
Sign up below to try
Hulu
risk free for 30 days.

Hulu
Subscription
$5.99 / month
30-day free-trial

Other Services to Watch Last Man Standing
If the above options don't suit you, check out these other services ordered from cheapest to most expensive.

fuboTV
Subscription
$59.99 / month
7-day free-trial

Youtube TV
Subscription
$64.99 / month
7-day free-trial
Amazon Prime
On Demand
iTunes
On Demand
Watch Other Seasons
Check out all of our guides to watch other seasons of Last Man Standing.
Overview
Starring Tim Allen as Mike Baxter and Nancy Travis as Vanessa Baxter, Last Man Standing is a Comedy series. The show is a long running show that first aired back on October 11, 2011. It has a content rating of TV-PG and each episode runs for 21 minutes.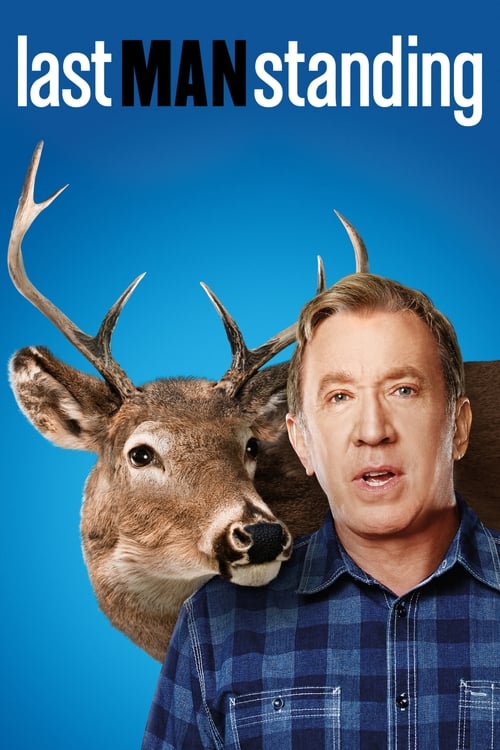 Synopsis
A married father of three tries to maintain his manliness in a world increasingly dominated by women.
Cast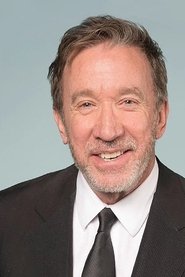 Nancy Travis
Vanessa Baxter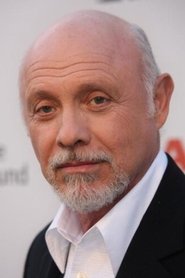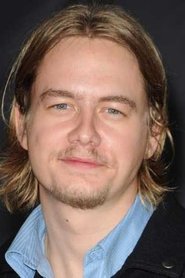 Christoph Sanders
Kyle Anderson
Jordan Masterson
Ryan Vogelson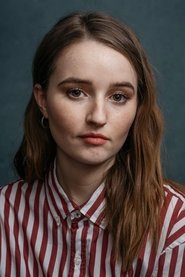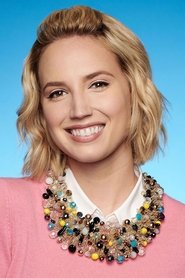 Amanda Fuller
Kristen Baxter
21 shows like Last Man Standing
If you like Last Man Standing then you might like Mom, Everybody Loves Raymond and The Middle. Here's a list of 21 shows like Last Man Standing.
Mom
(Comedy, Drama)
Aan irreverent and outrageous take on true family love‐and dysfunction. Newly sober single mom Christy struggles to raise two children in a world full of temptations and pitfalls. Testing her sobriety is her formerly estranged mother, now back in Christy's life and eager to share passive-aggressive insights into her daughter's many mistakes.
Ray Barone a successful sportswriter living on Long Island with his wife, Debra, daughter, Ally, and twin sons, Geoffrey and Michael. That's the good news. The bad news? Ray's meddling parents, Frank and Marie, live directly across the street and embrace the motto "Su casa es mi casa," infiltrating their son's home to an extent unparalleled in television history.
The daily mishaps of a married woman and her semi-dysfunctional family and their attempts to survive life in general in the city of Orson, Indiana.
The Pritchett-Dunphy-Tucker clan is a wonderfully large and blended family. They give us an honest and often hilarious look into the sometimes warm, sometimes twisted, embrace of the modern family.
Comedy about the unlikely friendship that develops between two very different young women who meet waitressing at a diner in trendy Williamsburg, Brooklyn, and form a bond over one day owning their own successful cupcake business. Only one thing stands in their way – they're broke.
The sitcom is centered on five characters living in Pasadena, California: roommates Leonard Hofstadter and Sheldon Cooper; Penny, a waitress and aspiring actress who lives across the hall; and Leonard and Sheldon's equally geeky and socially awkward friends and co-workers, mechanical engineer Howard Wolowitz and astrophysicist Raj Koothrappali. The geekiness and intellect of the four guys is contrasted for comic effect with Penny's social skills and common sense.
Three's definitely a crowd for parcel post deliveryman Doug Heffernan, whose newly widowed father-in-law, Arthur has moved in with him and his wife Carrie. Doug's no longer the king of his domain -- the renovated basement that houses his beloved supersized TV set -- let alone the king of Queens, where he lives.
A drama about a multi-generational family of cops dedicated to New York City law enforcement. Frank Reagan is the New York Police Commissioner and heads both the police force and the Reagan brood. He runs his department as diplomatically as he runs his family, even when dealing with the politics that plagued his unapologetically bold father, Henry, during his stint as Chief.
Will Truman and Grace Adler are best friends living in New York, and when Grace's engagement falls apart, she moves in with Will. Together, along with their friends, they go through the trials of dating, sex, relationships and their careers, butting heads at times but ultimately supporting one another while exchanging plenty of witty banter along the way.
Michael Kyle is a loving husband and modern-day patriarch who rules his household with a unique and distinct parenting style. As he teaches his three children some of life's lessons, he does so with his own brand of humor.
The daily trials and tribulations of handyman Tim Taylor, a TV show host raising three boys with help from his loyal co-host, domineering wife, and unseen neighbor.
Sick, twisted, politically incorrect and Freakin' Sweet animated series featuring the adventures of the dysfunctional Griffin family. Bumbling Peter and long-suffering Lois have three kids. Stewie (a brilliant but sadistic baby bent on killing his mother and taking over the world), Meg (the oldest, and is the most unpopular girl in town) and Chris (the middle kid, he's not very bright but has a passion for movies). The final member of the family is Brian - a talking dog and much more than a pet, he keeps Stewie in check whilst sipping Martinis and sorting through his own life issues.
S.W.A.T.
(Action & Adventure, Crime, Drama)
A locally born and bred S.W.A.T. lieutenant is torn between loyalty to the streets and duty to his fellow officers when he's tasked to run a highly-trained unit that's the last stop for solving crimes in Los Angeles.
Lethal Weapon
(Action & Adventure, Crime, Drama)
A slightly unhinged former Navy SEAL lands a job as a police officer in Los Angeles where he's partnered with a veteran detective trying to keep maintain a low stress level in his life.
Al Bundy is an unsuccessful middle aged shoe salesman with a miserable life and an equally dysfunctional family. He hates his job, his wife is lazy, his son is dysfunctional (especially with women), and his daughter is dim-witted and promiscuous.
NCIS
(Crime, Action & Adventure, Drama)
From murder and espionage to terrorism and stolen submarines, a team of special agents investigates any crime that has a shred of evidence connected to Navy and Marine Corps personnel, regardless of rank or position.
Before there were parenting blogs, trophies for showing up, and peanut allergies, there was a simpler time called the '80s. For geeky 11-year old Adam these were his wonder years and he faced them armed with a video camera to capture all the crazy. The Goldbergs are a loving family like any other, just with a lot more yelling.
Jessica Day is an offbeat and adorable girl in her late 20s who, after a bad breakup, moves in with three single guys. Goofy, positive, vulnerable and honest to a fault, Jess has faith in people, even when she shouldn't. Although she's dorky and awkward, she's comfortable in her own skin. More prone to friendships with women, she's not used to hanging with the boys—especially at home.
Bones
(Crime, Drama)
Dr. Temperance Brennan and her colleagues at the Jeffersonian's Medico-Legal Lab assist Special Agent Seeley Booth with murder investigations when the remains are so badly decomposed, burned or destroyed that the standard identification methods are useless.
The everyday lives of office employees in the Scranton, Pennsylvania branch of the fictional Dunder Mifflin Paper Company.
After many years spent at the "Cheers" bar, Frasier moves back home to Seattle to work as a radio psychiatrist after his policeman father gets shot in the hip on duty.