How to Watch The Graham Norton Show Live Without Cable, 2021
Episode 9
of season 27
aired on

June 5, 2020
.
Stream all episodes from season 27 online or on your devices with Sling TV or one of the other cord-cutting options listed below
.
Watch Season 27 of The Graham Norton Show, Live
Watch The Graham Norton Show on Sling TV
If you're looking for the cheapest option to watch The Graham Norton Show live, then
Sling TV
is your best bet at $20 per month. With over 50 channels of top news, live sports, and more, Sling TV is one of the most affordable cable TV replacement services.
Click the link below to sign up for
Sling TV
start watching The Graham Norton Show today.

Sling TV
Subscription

Watch The Graham Norton Show on Hulu Live TV
If you're willing to spend a little more
Hulu Live TV
is a great option at $54.99 per month. Hulu Live TV is a well-rounded streaming service that includes 64 other national and local channels including ESPN, Discovery, A&E, ABC, History and more. Whether it's sports or local programming, Hulu offers a great balance between affordability and convenience.
Sign up below to try
Hulu Live TV
risk free for 7 days.

Hulu Live TV
Subscription
$54.99 / month
7-day free-trial

Watch The Graham Norton Show on AT&T TV Now
A third option to watch The Graham Norton Show is
AT&T TV Now
at $55 per month. AT&T TV Now offers a large selection of live TV channels, including Comedy Central, BET, MTV, VH1, Nickelodean and more at a very competitive price.
Click the link below to sign up for
AT&T TV Now
start watching The Graham Norton Show today.

AT&T TV Now
Subscription

Watch Season 27 of The Graham Norton Show, On-Demand
Watch The Graham Norton Show on Philo
Sign up below to try
Philo
risk free for 7 days.

Philo
Subscription
$20 / month
7-day free-trial

Watch The Graham Norton Show on fuboTV
If the above don't suit your needs you can also consider
fuboTV
. With over 100 channels, fuboTV is a great choice if you care about live sports as well as your entertainment channels. It includes channels like FS1 4K, ESPN, NBA TV, CBS Sports Network and more.
Sign up below to try
fuboTV
risk free for 7 days.

fuboTV
Subscription
$59.99 / month
7-day free-trial

Watch Other Seasons
Check out all of our guides to watch other seasons of The Graham Norton Show.
Overview
Starring Graham Norton as Self - Host, The Graham Norton Show is a Comedy and Talk series. The show is a long running show that first aired back on February 22, 2007. It has a content rating of TV-14 and each episode runs for 45 minutes.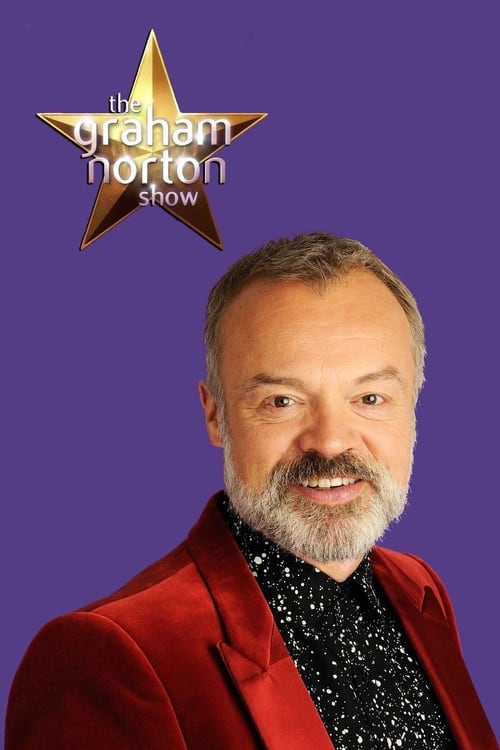 Synopsis
Each week celebrity guests join Irish comedian Graham Norton to discuss what's being going on around the world that week. The guests poke fun and share their opinions on the main news stories. Graham is often joined by a band or artist to play the show out.
Cast
21 shows like The Graham Norton Show
If you like The Graham Norton Show then you might like The Tonight Show Starring Jimmy Fallon, The Daily Show with Trevor Noah and The Late Show with Stephen Colbert. Here's a list of 21 shows like The Graham Norton Show.
After Jay Leno's second retirement from the program, Jimmy Fallon stepped in as his permanent replacement. After 42 years in Los Angeles the program was brought back to New York.
Trevor Noah and The World's Fakest News Team tackle the biggest stories in news, politics and pop culture.
Improv actor and comic Stephen Colbert leaves his "The Colbert Report" character behind as he makes his long-awaited return to television. As the host of The Late Show franchise redux -- taped at the historic Ed Sullivan Theatre at New York -- Colbert talks to actors, athletes, politicians, comics, artists and musicians as himself for the first time. Loyal fans, however, will also be treated to consistency as Colbert remains backed by many members of his writing and digital team from his former venture. Julliard-trained Jon Batiste serves as the bandleader.
Conan
(Talk, Comedy, News)
A late night television talk show hosted by Conan O'Brien.
A half-hour satirical look at the week in news, politics and current events.
Sherlock
(Crime, Drama, Mystery)
A modern update finds the famous sleuth and his doctor partner solving crime in 21st century London.
Hilarious ensemble comedy that follows Leslie Knope, a mid-level bureaucrat in the Parks and Recreation Department of Pawnee, Indiana, and her tireless efforts to make her quintessentially American town just a little bit more fun.
Once Craig Ferguson retires, James Corden will be taking over The Late Late Show. The show is a late night talk show that interviews celebrities and has its own bits. And of course, it's all hosted by James Corden.
Jimmy Kimmel Live! is an American late-night talk show, created and hosted by Jimmy Kimmel and broadcast on ABC.
MythBusters is a science entertainment television program created and produced by Australia's Beyond Television Productions for the Discovery Channel. The show's hosts, special effects experts Adam Savage and Jamie Hyneman, use elements of the scientific method to test the validity of rumors, myths, movie scenes, adages, Internet videos, and news stories.
The Ellen DeGeneres Show, often shortened to Ellen, is an American television talk show hosted by comedian/actress Ellen DeGeneres.
A weekly talent competition where an array of performers – from singers and dancers, to comedians and novelty acts – vie for a $1 million cash prize.
There is a town in Maine where every story book character you've ever known is trapped between two worlds, victims of a powerful curse. Only one knows the truth and only one can break the spell. Emma Swan is a 28-year-old bail bonds collector who has been supporting herself since she was abandoned as a baby. Things change for her when her son Henry, whom she abandoned years ago, finds her and asks for her help explaining that she is from a different world where she is Snow White's missing daughter.
A late-night live television sketch comedy and variety show created by Lorne Michaels. The show's comedy sketches, which parody contemporary culture and politics, are performed by a large and varying cast of repertory and newer cast members. Each episode is hosted by a celebrity guest, who usually delivers an opening monologue and performs in sketches with the cast, and features performances by a musical guest.
Comedy about the unlikely friendship that develops between two very different young women who meet waitressing at a diner in trendy Williamsburg, Brooklyn, and form a bond over one day owning their own successful cupcake business. Only one thing stands in their way – they're broke.
This fast-paced and stunt-filled motor show tests whether cars, both mundane and extraordinary, live up to their manufacturers' claims. The long-running show travels to locations around the world, performing extreme stunts and challenges to see what the featured cars are capable of doing. The current hosts are Paddy Mcguinness, Chris Harris and Andrew "Freddie" Flintoff.
The sitcom is centered on five characters living in Pasadena, California: roommates Leonard Hofstadter and Sheldon Cooper; Penny, a waitress and aspiring actress who lives across the hall; and Leonard and Sheldon's equally geeky and socially awkward friends and co-workers, mechanical engineer Howard Wolowitz and astrophysicist Raj Koothrappali. The geekiness and intellect of the four guys is contrasted for comic effect with Penny's social skills and common sense.
The early life of child genius Sheldon Cooper, later seen in The Big Bang Theory.
Doctor Who
(Action & Adventure, Drama, Sci-Fi & Fantasy)
The Doctor is a Time Lord: a 900 year old alien with 2 hearts, part of a gifted civilization who mastered time travel. The Doctor saves planets for a living—more of a hobby actually, and the Doctor's very, very good at it.
Scrubs
(Comedy, Drama)
In the unreal world of Sacred Heart Hospital, John "J.D." Dorian learns the ways of medicine, friendship and life.
After a teenage girl's perplexing suicide, a classmate receives a series of tapes that unravel the mystery of her tragic choice.