How to Watch Grey's Anatomy On-Demand Without Cable, 2021
Episode 15
of season 17
airs on

Thursday, May 20
.
Stream all episodes from season 17 online or on your devices with Hulu or one of the other cord-cutting options listed below
.
Watch Season 17 of Grey's Anatomy, On-Demand
Watch Grey's Anatomy on Hulu
If you're looking for the cheapest option to watch Grey's Anatomy on-demand, then
Hulu
is your best bet at $5.99 per month. With one of the largest streaming libraries, including full seasons of exclusive series, current-season episodes, hit movies, Hulu Originals, and kid shows, Hulu is a great choice for a low monthly price.
Sign up below to try
Hulu
risk free for 30 days.

Hulu
Subscription
$5.99 / month
30-day free-trial

Other Services to Watch Grey's Anatomy
If the above options don't suit you, check out these other services ordered from cheapest to most expensive.
iTunes
On Demand
Amazon Prime
On Demand
Watch Other Seasons
Check out all of our guides to watch other seasons of Grey's Anatomy.
Overview
Starring Ellen Pompeo as Meredith Grey and James Pickens Jr. as Richard Webber, Grey's Anatomy is a Drama series. The show is a long running show that first aired back on March 27, 2005. It has a content rating of TV-14 and each episode runs for 43 minutes.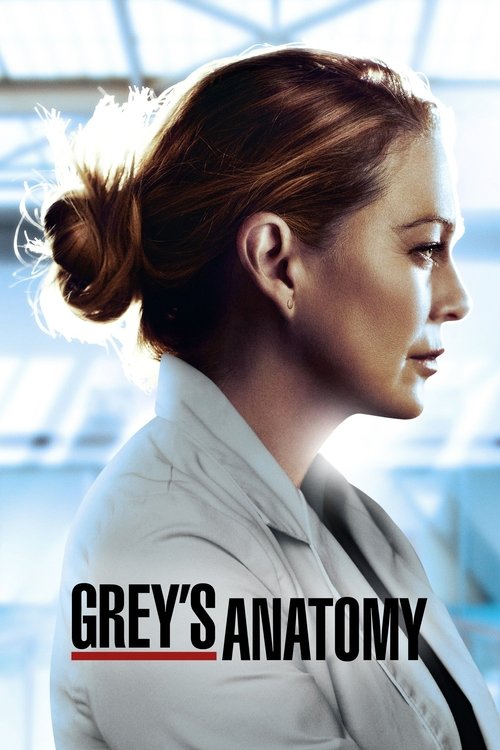 Synopsis
Follows the personal and professional lives of a group of doctors at Seattle's Grey Sloan Memorial Hospital.
Cast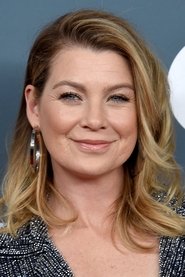 Ellen Pompeo
Meredith Grey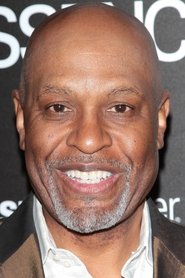 James Pickens Jr.
Richard Webber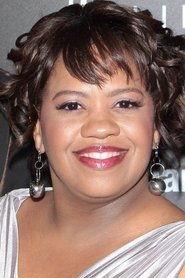 Chandra Wilson
Miranda Bailey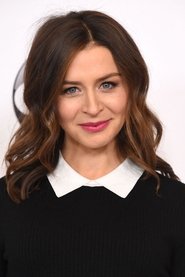 Caterina Scorsone
Amelia Shepherd
Jesse Williams
Jackson Avery
Giacomo Gianniotti
Andrew DeLuca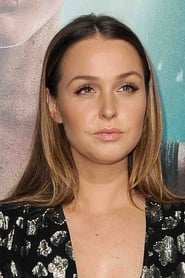 Camilla Luddington
Jo Wilson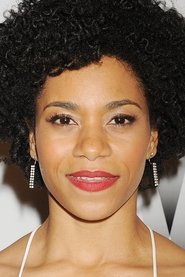 Kelly McCreary
Maggie Pierce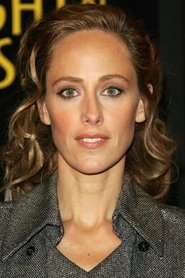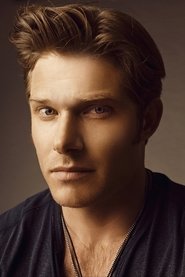 Chris Carmack
Atticus Lincoln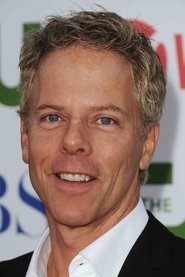 Anthony Hill
Winston Ndugu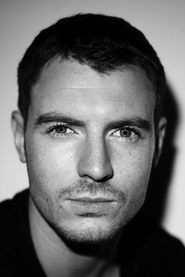 Richard Flood
Cormac Hayes
21 shows like Grey's Anatomy
If you like Grey's Anatomy then you might like The Good Doctor, House and Station 19. Here's a list of 21 shows like Grey's Anatomy.
A young surgeon with Savant syndrome is recruited into the surgical unit of a prestigious hospital. The question will arise: can a person who doesn't have the ability to relate to people actually save their lives
House
(Drama, Comedy, Mystery)
Dr. Gregory House, a drug-addicted, unconventional, misanthropic medical genius, leads a team of diagnosticians at the fictional Princeton–Plainsboro Teaching Hospital in New Jersey.
Station 19
(Drama, Action & Adventure)
A group of heroic firefighters at Seattle Fire Station 19—from captain to newest recruit—risk their lives and hearts both in the line of duty and off the clock. These brave men and women are like family, literally and figuratively, and together they put their own lives in jeopardy as first responders to save the lives of others.
Friends
(Comedy, Drama)
The misadventures of a group of friends as they navigate the pitfalls of work, life and love in Manhattan.
Supernatural
(Drama, Mystery, Sci-Fi & Fantasy)
When they were boys, Sam and Dean Winchester lost their mother to a mysterious and demonic supernatural force. Subsequently, their father raised them to be soldiers. He taught them about the paranormal evil that lives in the dark corners and on the back roads of America ... and he taught them how to kill it. Now, the Winchester brothers crisscross the country in their '67 Chevy Impala, battling every kind of supernatural threat they encounter along the way.
Bones
(Crime, Drama)
Dr. Temperance Brennan and her colleagues at the Jeffersonian's Medico-Legal Lab assist Special Agent Seeley Booth with murder investigations when the remains are so badly decomposed, burned or destroyed that the standard identification methods are useless.
The story of two vampire brothers obsessed with the same girl, who bears a striking resemblance to the beautiful but ruthless vampire they knew and loved in 1864.
An elite team of FBI profilers analyze the country's most twisted criminal minds, anticipating their next moves before they strike again. The Behavioral Analysis Unit's most experienced agent is David Rossi, a founding member of the BAU who returns to help the team solve new cases.
Arrow
(Crime, Drama, Mystery, Action & Adventure)
Spoiled billionaire playboy Oliver Queen is missing and presumed dead when his yacht is lost at sea. He returns five years later a changed man, determined to clean up the city as a hooded vigilante armed with a bow.
In the criminal justice system, sexually-based offenses are considered especially heinous. In New York City, the dedicated detectives who investigate these vicious felonies are members of an elite squad known as the Special Victims Unit. These are their stories.
The sitcom is centered on five characters living in Pasadena, California: roommates Leonard Hofstadter and Sheldon Cooper; Penny, a waitress and aspiring actress who lives across the hall; and Leonard and Sheldon's equally geeky and socially awkward friends and co-workers, mechanical engineer Howard Wolowitz and astrophysicist Raj Koothrappali. The geekiness and intellect of the four guys is contrasted for comic effect with Penny's social skills and common sense.
An edge-of-your-seat view into the lives of everyday heroes committed to one of America's noblest professions. For the firefighters, rescue squad and paramedics of Chicago Firehouse 51, no occupation is more stressful or dangerous, yet so rewarding and exhilarating. These courageous men and women are among the elite who forge headfirst into danger when everyone else is running the other way and whose actions make the difference between life and death.
Game of Thrones
(Sci-Fi & Fantasy, Drama, Action & Adventure)
Seven noble families fight for control of the mythical land of Westeros. Friction between the houses leads to full-scale war. All while a very ancient evil awakens in the farthest north. Amidst the war, a neglected military order of misfits, the Night's Watch, is all that stands between the realms of men and icy horrors beyond.
NCIS
(Crime, Action & Adventure, Drama)
From murder and espionage to terrorism and stolen submarines, a team of special agents investigates any crime that has a shred of evidence connected to Navy and Marine Corps personnel, regardless of rank or position.
The Flash
(Drama, Sci-Fi & Fantasy)
After a particle accelerator causes a freak storm, CSI Investigator Barry Allen is struck by lightning and falls into a coma. Months later he awakens with the power of super speed, granting him the ability to move through Central City like an unseen guardian angel. Though initially excited by his newfound powers, Barry is shocked to discover he is not the only "meta-human" who was created in the wake of the accelerator explosion -- and not everyone is using their new powers for good. Barry partners with S.T.A.R. Labs and dedicates his life to protect the innocent. For now, only a few close friends and associates know that Barry is literally the fastest man alive, but it won't be long before the world learns what Barry Allen has become...The Flash.
A father recounts to his children - through a series of flashbacks - the journey he and his four best friends took leading up to him meeting their mother.
The Walking Dead
(Action & Adventure, Drama, Sci-Fi & Fantasy)
Sheriff's deputy Rick Grimes awakens from a coma to find a post-apocalyptic world dominated by flesh-eating zombies. He sets out to find his family and encounters many other survivors along the way.
While running from a drug deal gone bad, Mike Ross, a brilliant young college-dropout, slips into a job interview with one of New York City's best legal closers, Harvey Specter. Tired of cookie-cutter law school grads, Harvey takes a gamble by hiring Mike on the spot after he recognizes his raw talent and photographic memory.
Raymond "Red" Reddington, one of the FBI's most wanted fugitives, surrenders in person at FBI Headquarters in Washington, D.C. He claims that he and the FBI have the same interests: bringing down dangerous criminals and terrorists. In the last two decades, he's made a list of criminals and terrorists that matter the most but the FBI cannot find because it does not know they exist. Reddington calls this "The Blacklist". Reddington will co-operate, but insists that he will speak only to Elizabeth Keen, a rookie FBI profiler.
Lost
(Action & Adventure, Mystery)
Stripped of everything, the survivors of a horrific plane crash must work together to stay alive. But the island holds many secrets.
The 100
(Sci-Fi & Fantasy, Drama, Action & Adventure)
100 years in the future, when the Earth has been abandoned due to radioactivity, the last surviving humans live on an ark orbiting the planet — but the ark won't last forever. So the repressive regime picks 100 expendable juvenile delinquents to send down to Earth to see if the planet is still habitable.