How to Watch The Bachelorette On-Demand Without Cable, 2021
We couldn't find any services that allow you to watch season 16 of The Bachelorette. Maybe you'd like to watch other seasons? Check out the full list of The Bachelorette seasons below.
Watch Other Seasons
Check out all of our guides to watch other seasons of The Bachelorette.
Overview
Starring Chris Harrison as Self - Host and Clare Crawley as Self - The Bachelorette, The Bachelorette is a Reality series. The show is a long running show that first aired back on January 08, 2003. It has a content rating of TV-14 and each episode runs for 85 minutes.
Synopsis
A single bachelorette dates multiple men over several weeks, narrowing them down to hopefully find her true love.
Cast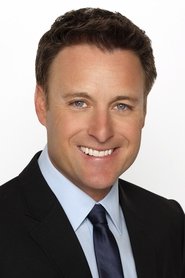 Chris Harrison
Self - Host
Clare Crawley
Self - The Bachelorette
20 shows like The Bachelorette
If you like The Bachelorette then you might like The Bachelor, Bachelor in Paradise and Late Night with Seth Meyers. Here's a list of 20 shows like The Bachelorette.
A single bachelor dates multiple women over several weeks, narrowing them down to hopefully find his true love.
Some of The Bachelor's biggest stars and villains are back. They all left The Bachelor or The Bachelorette with broken hearts, but now they know what it really takes to find love, and on Bachelor in Paradise they'll get a second chance to find their soul mates. Contestants will live together in an isolated romantic paradise in Mexico and we'll follow these former bachelors and bachelorettes as they explore new romantic relationships. America will watch as they fall in love or go through renewed heartbreak.
Seth Meyers, who is "Saturday Night Live's" longest serving anchor on the show's wildly popular "Weekend Update," takes over as host of NBC's "Late Night" — home to A-list celebrity guests, memorable comedy and the best in musical talent. As the Emmy Award-winning head writer for "SNL," Meyers has established a reputation for sharp wit and perfectly timed comedy, and has gained fame for his spot-on jokes and satire. Meyers takes his departure from "SNL" to his new post at "Late Night," as Jimmy Fallon moves to "The Tonight Show".
Principal Steven Harper runs Winslow High School as best as he can while dealing with the demands of the faculty, the students and their parents.
Iron Chef America: The Series is an American cooking show based on Fuji Television's Iron Chef, and is the second American adaptation of the series, following the failed Iron Chef USA. The show is produced by Food Network, which also carried a dubbed version of the original Iron Chef. Like the original Japanese program, the program is a culinary game show. In each episode, a new challenger chef competes against one of the resident "Iron Chefs" in a one-hour cooking competition based on a secret ingredient or ingredients, and sometimes theme. The show is presented as a successor to the original Iron Chef, as opposed to being a remake. The Chairman is portrayed by actor and martial artist Mark Dacascos, who is introduced as the nephew of the original Japanese chairman Takeshi Kaga. The commentary is provided solely by Alton Brown, & Kevin Brauch is the floor reporter. The music is written by composer Craig Marks, who released the soundtrack titled "Iron Chef America & The Next Iron Chef" by the end of 2010. In addition, regular ICA judge and Chopped host Ted Allen provided additional floor commentary for two special battles: Battle First Thanksgiving and Battle White House Produce.
The Oprah Winfrey Show, often referred to simply as Oprah, is an American syndicated talk show that aired nationally for 25 seasons from 1986 to 2011. Produced and hosted by its namesake, Oprah Winfrey, it remains the highest-rated talk show in American television history. The show was highly influential, and many of its topics penetrated into the American pop-cultural consciousness. Winfrey used the show as a platform to teach and inspire, providing viewers with a positive, spiritually uplifting experience by featuring book clubs, compelling interviews, self-improvement segments, and philanthropic forays into world events. The show gained credibility by not trying to profit off the products it endorsed; it had no licensing agreement with retailers when products were promoted, nor did the show make any money from endorsing books for its book club. Oprah is one of the longest-running daytime television talk shows in history. The show received 47 Daytime Emmy Awards before Winfrey decided to stop submitting it for consideration in 2000.
Each year, hopeful singers from all over the country audition to be part of one of the biggest shows in American television history. Who will become the new American Idol?
Aspiring entrepreneurs pitch various business ideas to "The Sharks" -- tough, self-made, multi-millionaire and billionaire tycoons -- in hopes of landing an investment.
Barney & Friends is an American children's television series aimed at children from ages 2 to 5. The series, which first aired on April 6, 1992, features the title character Barney, a purple anthropomorphic Tyrannosaurus rex who conveys educational messages through songs and small dance routines with a friendly, optimistic attitude. New episodes have not been produced since 2009; however reruns continue to air on various PBS stations.
Family Feud is an American game show in which two families compete against each other in a contest to name the most popular responses to a survey question posed to 100 people. The show was created by Mark Goodson and Bill Todman in the United States, and now airs in numerous local formats worldwide. Since its premiere in 1976, Family Feud has aired during 30 non-consecutive seasons. The show premiered on ABC and was hosted by Richard Dawson from 1976 until it was cancelled in 1985, by which point it had been popular on both the network and in syndication. The series was revived by CBS in 1988 with Ray Combs hosting and expanded to an hour-long format in 1992 until its cancellation in 1993. Combs also hosted the accompanying syndicated series until 1994, when he was replaced by Dawson for one season, which also expanded to an hour-long format before being cancelled in 1995. Later versions were hosted by Louie Anderson, Richard Karn, and John O'Hurley. Since the 2010–11 television season, Family Feud has been hosted by comedian/actor Steve Harvey. The show's ratings were said to have improved significantly under Harvey. Family Feud's ratings were said to have improved a full 40% from the prior year back when John O'Hurley hosted. During the 2011–12 season, the fast-rising game show averaged a 4.0 and became the 5th highest rated show in all of syndication. As of the 2012–13 season, Family Feud has regularly been the second highest rated show in all of daytime television programming. In 2013, TV Guide ranked it #3 in its list of the 60 greatest game shows ever.
The competition sees celebrities perform choreographed dance routines which are judged by a panel of renowned ballroom experts and voted on by viewers. Enjoy sizzling salsas, sambas and spray-tans as they vie for the coveted Mirrorball Trophy.
Wipeout is a reality game show series in which contestants compete in what is billed as the "world's largest obstacle course". Wipeout is hosted and commentated by John Henson and John Anderson, while Jill Wagner acts as the "on-location" presenter. The interim presenter for one season was Vanessa Lachey. The creators and executive producers are Matt Kunitz and Scott Larsen. Distribution of the show is handled by Endemol USA. The show is taped at Sable Ranch in Canyon Country, Santa Clarita, California, about 40 miles north of Los Angeles. The show holds a "TV-PG L" rating for mild language by participants and some crude humor. Syndicated reruns of Wipeout are airing on truTV, and TBS. Season Six started on ABC on May 9, 2013.
Pee-wee's Playhouse is an American children's television program starring Paul Reubens as the childlike Pee-wee Herman.
In the most ambitious dating experiment ever attempted, a group of gorgeous single women and guys are put through an extensive and scientific matchmaking process to find their Perfect Match.
The strongest vocalists from across the United states compete in a blockbusters vocal competition, the winner becomes "The Voice." The show's innovative format features four stages of competition: the blind auditions, the battle rounds, the knockouts and, finally, the live performance shows.
George Lopez is an American sitcom starring comedian George Lopez. The show originally aired on ABC from March 27, 2002, to May 8, 2007.
Reba
(Comedy)
After her dentist husband of 20 years leaves her for his dental hygienist, Reba Hart's seemingly perfect world is turned upside down.​
Amy and her friends at Grant High learn to define themselves while they navigate the perilous waters of contemporary adolescence. Between their love triangles, secrets, drama, accusations, gossip, confusion, and scandalous rumors, there's never a dull moment.
A long-running dramedy centering on the Winslow family, a middle-class African American family living in Chicago, and their pesky next-door neighbor, ultra-nerd Steve Urkel. A spin-off of Perfect Strangers.
Twins Tia Landry and Tamera Campbell were separated and adopted at birth. Fourteen years later, they encounter each other by chance at the mall. After the families meet, Tia's widowed father agrees to let Tamera and her single mother move in with them.