How to Watch The Bachelorette Live Without Cable, 2021
Episode 13
of season 16
aired on

December 22, 2020
.
Stream all episodes from season 16 online or on your devices with Hulu Live TV or one of the other cord-cutting options listed below
.
Watch Season 16 of The Bachelorette, Live
Watch The Bachelorette on Hulu Live TV
If you're looking for the cheapest option to watch The Bachelorette live, then
Hulu Live TV
is your best bet at $54.99 per month. Hulu Live TV is a well-rounded streaming service that includes 64 other national and local channels including ESPN, Discovery, A&E, ABC, History and more. Whether it's sports or local programming, Hulu offers a great balance between affordability and convenience.
Sign up below to try
Hulu Live TV
risk free for 7 days.

Hulu Live TV
Subscription
$54.99 / month
7-day free-trial

Watch The Bachelorette on AT&T TV Now
If you're willing to spend a little more
AT&T TV Now
is a great option at $55 per month. AT&T TV Now offers a large selection of live TV channels, including Comedy Central, BET, MTV, VH1, Nickelodean and more at a very competitive price.
Click the link below to sign up for
AT&T TV Now
start watching The Bachelorette today.

AT&T TV Now
Subscription

Watch The Bachelorette on Youtube TV
A third option to watch The Bachelorette is
Youtube TV
at $64.99 per month. With over 85 channels of entertainment, news, live sports, & more Youtube TV also includes unlimited DVR space and six accounts to share with your family.
Sign up below to try
Youtube TV
risk free for 7 days.
Youtube TV
Subscription
$64.99 / month
7-day free-trial
Other Services to Watch The Bachelorette
If the above options don't suit you, check out these other services ordered from cheapest to most expensive.
iTunes
On Demand
Amazon Prime
On Demand
Watch Other Seasons
Check out all of our guides to watch other seasons of The Bachelorette.
Overview
Starring Chris Harrison as Self - Host and Clare Crawley as Self - The Bachelorette, The Bachelorette is a Reality series. The show is a long running show that first aired back on January 08, 2003. It has a content rating of TV-14 and each episode runs for 85 minutes.
Synopsis
A single bachelorette dates multiple men over several weeks, narrowing them down to hopefully find her true love.
Cast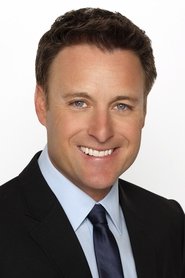 Chris Harrison
Self - Host
Clare Crawley
Self - The Bachelorette
20 shows like The Bachelorette
If you like The Bachelorette then you might like The Bachelor, Bachelor in Paradise and Boston Public. Here's a list of 20 shows like The Bachelorette.
A single bachelor dates multiple women over several weeks, narrowing them down to hopefully find his true love.
Some of The Bachelor's biggest stars and villains are back. They all left The Bachelor or The Bachelorette with broken hearts, but now they know what it really takes to find love, and on Bachelor in Paradise they'll get a second chance to find their soul mates. Contestants will live together in an isolated romantic paradise in Mexico and we'll follow these former bachelors and bachelorettes as they explore new romantic relationships. America will watch as they fall in love or go through renewed heartbreak.
Principal Steven Harper runs Winslow High School as best as he can while dealing with the demands of the faculty, the students and their parents.
Iron Chef America: The Series is an American cooking show based on Fuji Television's Iron Chef, and is the second American adaptation of the series, following the failed Iron Chef USA. The show is produced by Food Network, which also carried a dubbed version of the original Iron Chef. Like the original Japanese program, the program is a culinary game show. In each episode, a new challenger chef competes against one of the resident "Iron Chefs" in a one-hour cooking competition based on a secret ingredient or ingredients, and sometimes theme. The show is presented as a successor to the original Iron Chef, as opposed to being a remake. The Chairman is portrayed by actor and martial artist Mark Dacascos, who is introduced as the nephew of the original Japanese chairman Takeshi Kaga. The commentary is provided solely by Alton Brown, & Kevin Brauch is the floor reporter. The music is written by composer Craig Marks, who released the soundtrack titled "Iron Chef America & The Next Iron Chef" by the end of 2010. In addition, regular ICA judge and Chopped host Ted Allen provided additional floor commentary for two special battles: Battle First Thanksgiving and Battle White House Produce.
Blue's Clues is an American children's television show that premiered on September 8, 1996 on the cable television network Nickelodeon, and ran for ten years, until August 6, 2006. Producers Angela Santomero, Todd Kessler and Traci Paige Johnson combined concepts from child development and early-childhood education with innovative animation and production techniques that helped their viewers learn. It was hosted originally by Steve Burns, who left in 2002 to pursue a music career, and later by Donovan Patton. Burns was a crucial reason for the show's success, and rumors that surrounded his departure were an indication of the show's emergence as a cultural phenomenon. Blue's Clues became the highest-rated show for preschoolers on American commercial television and was crucial to Nickelodeon's growth. It has been called "one of the most successful, critically acclaimed, and ground-breaking preschool television series of all time". A spin-off called Blue's Room premiered in 2004. The show's producers and creators presented material in narrative format instead of the more traditional magazine format, used repetition to reinforce its curriculum, and structured every episode the same way. They used research about child development and young children's viewing habits that had been conducted in the thirty years since the debut of Sesame Street in the U.S. They revolutionized the genre by inviting their viewers' involvement. Research was part of the creative and decision-making process in the production of the show, and was integrated into all aspects and stages of the creative process. Blue's Clues was the first cutout animation series for preschoolers, and resembled a storybook in its use of primary colors and its simple construction paper shapes of familiar objects with varied colors and textures. Its home-based setting was familiar to American children, but had a look unlike other children's TV shows. A live production of Blue's Clues, which used many of the production innovations developed by the show's creators, toured the U.S. starting in 1999. As of 2002, over 2 million people had attended over 1,000 performances.
Each year, hopeful singers from all over the country audition to be part of one of the biggest shows in American television history. Who will become the new American Idol?
Hosted by Suzanne Whang, the show takes viewers behind the scenes as individuals, couples and families learn what to look for and decide whether or not a home is meant for them. Focusing on the emotional experience of finding and purchasing a new home, each episode follows a prospective buyer and real estate agent through the home-buying process, from start to finish.
Aspiring entrepreneurs pitch various business ideas to "The Sharks" -- tough, self-made, multi-millionaire and billionaire tycoons -- in hopes of landing an investment.
Seth Meyers, who is "Saturday Night Live's" longest serving anchor on the show's wildly popular "Weekend Update," takes over as host of NBC's "Late Night" — home to A-list celebrity guests, memorable comedy and the best in musical talent. As the Emmy Award-winning head writer for "SNL," Meyers has established a reputation for sharp wit and perfectly timed comedy, and has gained fame for his spot-on jokes and satire. Meyers takes his departure from "SNL" to his new post at "Late Night," as Jimmy Fallon moves to "The Tonight Show".
Profiles of some of the men who choose to live off the grid in the unspoiled wilderness, where dangers like mudslides, falling trees and bears are all part of everyday life.
The X Factor was a singing competition on a mission to find America's next undiscovered superstar. The X Factor, on FOX is going to give someone like you the chance to win a $5 million recording contract with Sony Music. What's great about The X Factor is that it is open to anyone – vocal groups and solo singers, over the age of 12 – and there's absolutely no upper age limit.
Host Guy Fieri takes a cross-country road trip to visit some of America's classic "greasy spoon" restaurants — diners, drive-ins and dives — that have been doing it right for decades.
Aspiring models compete for a chance to break into the business with a panel of judges critiquing their progress throughout the competition.
Barney & Friends is an American children's television series aimed at children from ages 2 to 5. The series, which first aired on April 6, 1992, features the title character Barney, a purple anthropomorphic Tyrannosaurus rex who conveys educational messages through songs and small dance routines with a friendly, optimistic attitude. New episodes have not been produced since 2009; however reruns continue to air on various PBS stations.
The competition sees celebrities perform choreographed dance routines which are judged by a panel of renowned ballroom experts and voted on by viewers. Enjoy sizzling salsas, sambas and spray-tans as they vie for the coveted Mirrorball Trophy.
Teen Mom OG
(Documentary, Reality)
In 16 and Pregnant, they were moms-to-be. Now, follow Farrah, Maci, Amber, and Catelynn as they face the challenges of motherhood. Each episode interweaves these stories revealing the wide variety of challenges young mothers can face: marriage, relationships, family support, adoption, finances, graduating high school, starting college, getting a job, and the daunting and exciting step of moving out to create their own families.
Wipeout is a reality game show series in which contestants compete in what is billed as the "world's largest obstacle course". Wipeout is hosted and commentated by John Henson and John Anderson, while Jill Wagner acts as the "on-location" presenter. The interim presenter for one season was Vanessa Lachey. The creators and executive producers are Matt Kunitz and Scott Larsen. Distribution of the show is handled by Endemol USA. The show is taped at Sable Ranch in Canyon Country, Santa Clarita, California, about 40 miles north of Los Angeles. The show holds a "TV-PG L" rating for mild language by participants and some crude humor. Syndicated reruns of Wipeout are airing on truTV, and TBS. Season Six started on ABC on May 9, 2013.
In the most ambitious dating experiment ever attempted, a group of gorgeous single women and guys are put through an extensive and scientific matchmaking process to find their Perfect Match.
American version of the tense gameshow where contestants tackle a series of multiple-choice questions to win large cash prizes.
The Oprah Winfrey Show, often referred to simply as Oprah, is an American syndicated talk show that aired nationally for 25 seasons from 1986 to 2011. Produced and hosted by its namesake, Oprah Winfrey, it remains the highest-rated talk show in American television history. The show was highly influential, and many of its topics penetrated into the American pop-cultural consciousness. Winfrey used the show as a platform to teach and inspire, providing viewers with a positive, spiritually uplifting experience by featuring book clubs, compelling interviews, self-improvement segments, and philanthropic forays into world events. The show gained credibility by not trying to profit off the products it endorsed; it had no licensing agreement with retailers when products were promoted, nor did the show make any money from endorsing books for its book club. Oprah is one of the longest-running daytime television talk shows in history. The show received 47 Daytime Emmy Awards before Winfrey decided to stop submitting it for consideration in 2000.