How to Watch Family Guy Live Without Cable, 2021
Episode 18
of season 19
airs on

Sunday, May 2
.
Stream all episodes from season 19 online or on your devices with Sling TV or one of the other cord-cutting options listed below
.
Watch Season 19 of Family Guy, Live
Watch Family Guy on Sling TV
If you're looking for the cheapest option to watch Family Guy live, then
Sling TV
is your best bet at $20 per month. With over 50 channels of top news, live sports, and more, Sling TV is one of the most affordable cable TV replacement services.
Click the link below to sign up for
Sling TV
and catch episode 18 when it airs on May 2.

Sling TV
Subscription

Watch Family Guy on Hulu Live TV
If you're willing to spend a little more
Hulu Live TV
is a great option at $54.99 per month. Hulu Live TV is a well-rounded streaming service that includes 64 other national and local channels including ESPN, Discovery, A&E, ABC, History and more. Whether it's sports or local programming, Hulu offers a great balance between affordability and convenience.
Sign up below to try
Hulu Live TV
risk free for 7 days.

Hulu Live TV
Subscription
$54.99 / month
7-day free-trial

Watch Family Guy on AT&T TV Now
A third option to watch Family Guy is
AT&T TV Now
at $55 per month. AT&T TV Now offers a large selection of live TV channels, including Comedy Central, BET, MTV, VH1, Nickelodean and more at a very competitive price.
Click the link below to sign up for
AT&T TV Now
and catch episode 18 when it airs on May 2.

AT&T TV Now
Subscription

Watch Season 19 of Family Guy, On-Demand
Watch Family Guy on Hulu
If you're ok with watching Family Guy after it airs,
Hulu
is a cheaper option at a low monthly price of $5.99. With one of the largest streaming libraries, including full seasons of exclusive series, current-season episodes, hit movies, Hulu Originals, and kid shows, Hulu is a great choice for a low monthly price.
Sign up below to try
Hulu
risk free for 30 days.

Hulu
Subscription
$5.99 / month
30-day free-trial

Other Services to Watch Family Guy
If the above options don't suit you, check out these other services ordered from cheapest to most expensive.

fuboTV
Subscription
$59.99 / month
7-day free-trial

Youtube TV
Subscription
$64.99 / month
7-day free-trial
iTunes
On Demand
Amazon Prime
On Demand
Watch Other Seasons
Check out all of our guides to watch other seasons of Family Guy.
Overview
Starring Seth MacFarlane as Peter Griffin / Brian Griffin / Stewie Griffin / Glenn Quagmire / Tom Tucker (voice) and Alex Borstein as Lois Griffin / Tricia Takanawa / Loretta Brown / Barbara Pewterschmidt (voice), Family Guy is a Animation and Comedy series. The show is a long running show that first aired back on January 31, 1999. It has a content rating of TV-14 and each episode runs for 22 minutes.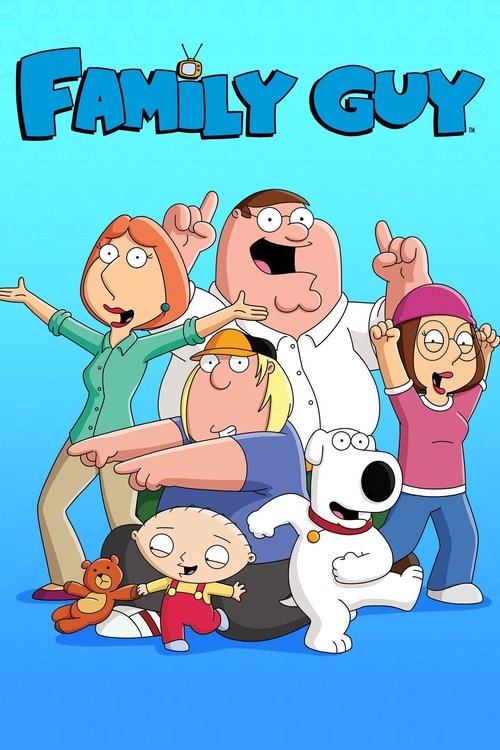 Synopsis
Sick, twisted, politically incorrect and Freakin' Sweet animated series featuring the adventures of the dysfunctional Griffin family. Bumbling Peter and long-suffering Lois have three kids. Stewie (a brilliant but sadistic baby bent on killing his mother and taking over the world), Meg (the oldest, and is the most unpopular girl in town) and Chris (the middle kid, he's not very bright but has a passion for movies). The final member of the family is Brian - a talking dog and much more than a pet, he keeps Stewie in check whilst sipping Martinis and sorting through his own life issues.
Cast
Seth MacFarlane
Peter Griffin / Brian Griffin / Stewie Griffin / Glenn Quagmire / Tom Tucker (voice)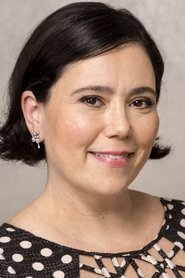 Alex Borstein
Lois Griffin / Tricia Takanawa / Loretta Brown / Barbara Pewterschmidt (voice)
Mila Kunis
Meg Griffin (voice)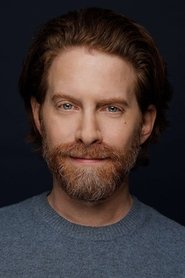 Seth Green
Chris Griffin (voice)
John Viener
Various / Additional Voices (voice)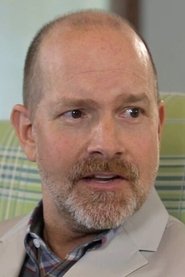 Mike Henry
Cleveland Brown (voice)
Patrick Warburton
Joe Swanson (Voice)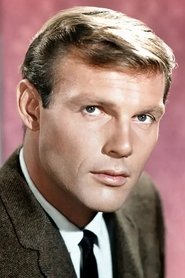 Adam West
Mayor Adam West (Voice)
20 shows like Family Guy
If you like Family Guy then you might like American Dad!, Futurama and South Park. Here's a list of 20 shows like Family Guy.
The series focuses on an eccentric motley crew that is the Smith family and their three housemates: Father, husband, and breadwinner Stan Smith; his better half housewife, Francine Smith; their college-aged daughter, Hayley Smith; and their high-school-aged son, Steve Smith. Outside of the Smith family, there are three additional main characters, including Hayley's boyfriend turned husband, Jeff Fischer; the family's man-in-a-goldfish-body pet, Klaus; and most notably the family's zany alien, Roger, who is "full of masquerades, brazenness, and shocking antics."
Futurama
(Comedy, Sci-Fi & Fantasy, Animation)
The adventures of a late-20th-century New York City pizza delivery boy, Philip J. Fry, who, after being unwittingly cryogenically frozen for one thousand years, finds employment at Planet Express, an interplanetary delivery company in the retro-futuristic 31st century.
Follows the misadventures of four irreverent grade-schoolers in the quiet, dysfunctional town of South Park, Colorado.
Scrubs
(Comedy, Drama)
In the unreal world of Sacred Heart Hospital, John "J.D." Dorian learns the ways of medicine, friendship and life.
The bizarre adventures of Cleveland Brown and co.
A stand-up comedian and his three offbeat friends weather the pitfalls and payoffs of life in New York City in the '90s. It's a show about nothing.
Set in Texas, this animated series follows the life of propane salesman Hank Hill, who lives with his overly confident substitute Spanish teacher wife Peggy, wannabe comedian son Bobby, and naive niece Luanne. Hank has conservative views about God, family, and country, but his values and ethics are often challenged by the situations he, his family, and his beer-drinking neighbors/buddies find themselves in.
Crank up the 8-track and flash back to a time when platform shoes and puka shells were all the rage in this hilarious retro-sitcom. For Eric, Kelso, Jackie, Hyde, Donna and Fez, a group of high school teens who spend most of their time hanging out in Eric's basement, life in the '70s isn't always so groovy. But between trying to figure out the meaning of life, avoiding their parents, and dealing with out-of-control hormones, they've learned one thing for sure: they'll always get by with a little help from their friends.
Archer
(Comedy, Action & Adventure, Animation)
Sterling Archer is the world's most daunting spy. He works for ISIS, a spy agency run by his mother. In between dealing with his boss and his co-workers - one of whom is his ex-girlfriend - Archer manages to annoy or seduce everyone that crosses his path. His antics are only excusable because at the end of the day, he still somehow always manages to thwart whatever crises was threatening mankind.
The story of a wealthy family that lost everything, and the one son who had no choice but to keep them all together.
Al Bundy is an unsuccessful middle aged shoe salesman with a miserable life and an equally dysfunctional family. He hates his job, his wife is lazy, his son is dysfunctional (especially with women), and his daughter is dim-witted and promiscuous.
The Simpsons
(Family, Animation, Comedy)
Set in Springfield, the average American town, the show focuses on the antics and everyday adventures of the Simpson family; Homer, Marge, Bart, Lisa and Maggie, as well as a virtual cast of thousands. Since the beginning, the series has been a pop culture icon, attracting hundreds of celebrities to guest star. The show has also made name for itself in its fearless satirical take on politics, media and American life in general.
Follow the lives of a group of students at what is possibly the world's worst community college in the fictional locale of Greendale, Colorado.
Bob's Burgers follows a third-generation restaurateur, Bob, as he runs Bob's Burgers with the help of his wife and their three kids. Bob and his quirky family have big ideas about burgers, but fall short on service and sophistication. Despite the greasy counters, lousy location and a dearth of customers, Bob and his family are determined to make Bob's Burgers "grand re-re-re-opening" a success.
The Pritchett-Dunphy-Tucker clan is a wonderfully large and blended family. They give us an honest and often hilarious look into the sometimes warm, sometimes twisted, embrace of the modern family.
Ray Barone a successful sportswriter living on Long Island with his wife, Debra, daughter, Ally, and twin sons, Geoffrey and Michael. That's the good news. The bad news? Ray's meddling parents, Frank and Marie, live directly across the street and embrace the motto "Su casa es mi casa," infiltrating their son's home to an extent unparalleled in television history.
Three's definitely a crowd for parcel post deliveryman Doug Heffernan, whose newly widowed father-in-law, Arthur has moved in with him and his wife Carrie. Doug's no longer the king of his domain -- the renovated basement that houses his beloved supersized TV set -- let alone the king of Queens, where he lives.
Four egocentric friends who run a neighborhood Irish pub in Philadelphia try to find their way through the adult world of work and relationships. Unfortunately, their warped views and precarious judgments often lead them to trouble, creating a myriad of uncomfortable situations that usually only get worse before they get better.
A hedonistic jingle writer's free-wheeling life comes to an abrupt halt when his brother and 10-year-old nephew move into his beach-front house.
30 Rock is an American television comedy series that ran on NBC from October 11, 2006, to January 31, 2013, and was created by Tina Fey. The series, which is loosely based on Fey's experiences as head writer for Saturday Night Live, takes place behind the scenes of a fictional live sketch comedy series depicted as airing on NBC. The series' name refers to 30 Rockefeller Plaza in New York City, the address of the GE Building, in which the NBC Studios are located.