How to Watch South Park Live Without Cable, 2021
Episode 2
of season 24
aired on

March 10, 2021
.
Stream all episodes from season 24 online or on your devices with Sling TV or one of the other cord-cutting options listed below
.
Watch Season 24 of South Park, Live
Watch South Park on Sling TV
If you're looking for the cheapest option to watch South Park live, then
Sling TV
is your best bet at $20 per month. With over 50 channels of top news, live sports, and more, Sling TV is one of the most affordable cable TV replacement services.
Click the link below to sign up for
Sling TV
start watching South Park today.

Sling TV
Subscription

Watch South Park on Hulu Live TV
If you're willing to spend a little more
Hulu Live TV
is a great option at $54.99 per month. Hulu Live TV is a well-rounded streaming service that includes 64 other national and local channels including ESPN, Discovery, A&E, ABC, History and more. Whether it's sports or local programming, Hulu offers a great balance between affordability and convenience.
Sign up below to try
Hulu Live TV
risk free for 7 days.

Hulu Live TV
Subscription
$54.99 / month
7-day free-trial

Watch South Park on AT&T TV Now
A third option to watch South Park is
AT&T TV Now
at $55 per month. AT&T TV Now offers a large selection of live TV channels, including Comedy Central, BET, MTV, VH1, Nickelodean and more at a very competitive price.
Click the link below to sign up for
AT&T TV Now
start watching South Park today.

AT&T TV Now
Subscription

Watch Season 24 of South Park, On-Demand
Watch South Park on HBO Max
If you're ok with watching South Park after it airs,
HBO Max
is a cheaper option at a low monthly price of $14.99.
Sign up below to try
HBO Max
risk free for 7 days.

HBO Max
Subscription
$14.99 / month
7-day free-trial

Watch South Park on Philo
Philo
is also a great option to watch South Park on-demand.
Sign up below to try
Philo
risk free for 7 days.

Philo
Subscription
$20 / month
7-day free-trial

Other Services to Watch South Park
If the above options don't suit you, check out these other services ordered from cheapest to most expensive.

fuboTV
Subscription
$59.99 / month
7-day free-trial

Microsoft Store
On Demand
iTunes
On Demand
Watch Other Seasons
Check out all of our guides to watch other seasons of South Park.
Overview
Starring Trey Parker as Eric Cartman / Stan Marsh (voice) and Matt Stone as Kyle Broflovski / Kenny McCormick (voice), South Park is a Comedy and Animation series. The show is a long running show that first aired back on August 13, 1997. It has a content rating of TV-MA and each episode runs for 22 minutes.
Synopsis
Follows the misadventures of four irreverent grade-schoolers in the quiet, dysfunctional town of South Park, Colorado.
Cast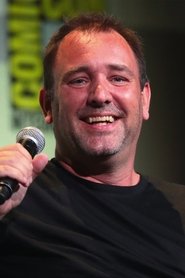 Trey Parker
Eric Cartman / Stan Marsh (voice)
Matt Stone
Kyle Broflovski / Kenny McCormick (voice)
April Stewart
Sharon Marsh (voice)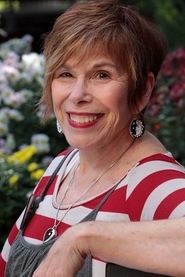 Mona Marshall
Sheila Broflovski (voice)
21 shows like South Park
If you like South Park then you might like Family Guy, The Simpsons and Futurama. Here's a list of 21 shows like South Park.
Sick, twisted, politically incorrect and Freakin' Sweet animated series featuring the adventures of the dysfunctional Griffin family. Bumbling Peter and long-suffering Lois have three kids. Stewie (a brilliant but sadistic baby bent on killing his mother and taking over the world), Meg (the oldest, and is the most unpopular girl in town) and Chris (the middle kid, he's not very bright but has a passion for movies). The final member of the family is Brian - a talking dog and much more than a pet, he keeps Stewie in check whilst sipping Martinis and sorting through his own life issues.
The Simpsons
(Family, Animation, Comedy)
Set in Springfield, the average American town, the show focuses on the antics and everyday adventures of the Simpson family; Homer, Marge, Bart, Lisa and Maggie, as well as a virtual cast of thousands. Since the beginning, the series has been a pop culture icon, attracting hundreds of celebrities to guest star. The show has also made name for itself in its fearless satirical take on politics, media and American life in general.
Futurama
(Comedy, Sci-Fi & Fantasy, Animation)
The adventures of a late-20th-century New York City pizza delivery boy, Philip J. Fry, who, after being unwittingly cryogenically frozen for one thousand years, finds employment at Planet Express, an interplanetary delivery company in the retro-futuristic 31st century.
The series focuses on an eccentric motley crew that is the Smith family and their three housemates: Father, husband, and breadwinner Stan Smith; his better half housewife, Francine Smith; their college-aged daughter, Hayley Smith; and their high-school-aged son, Steve Smith. Outside of the Smith family, there are three additional main characters, including Hayley's boyfriend turned husband, Jeff Fischer; the family's man-in-a-goldfish-body pet, Klaus; and most notably the family's zany alien, Roger, who is "full of masquerades, brazenness, and shocking antics."
Rick and Morty
(Animation, Comedy, Sci-Fi & Fantasy, Action & Adventure)
Rick is a mentally-unbalanced but scientifically-gifted old man who has recently reconnected with his family. He spends most of his time involving his young grandson Morty in dangerous, outlandish adventures throughout space and alternate universes. Compounded with Morty's already unstable family life, these events cause Morty much distress at home and school.
A father recounts to his children - through a series of flashbacks - the journey he and his four best friends took leading up to him meeting their mother.
When Walter White, a New Mexico chemistry teacher, is diagnosed with Stage III cancer and given a prognosis of only two years left to live. He becomes filled with a sense of fearlessness and an unrelenting desire to secure his family's financial future at any cost as he enters the dangerous world of drugs and crime.
Lost
(Action & Adventure, Mystery)
Stripped of everything, the survivors of a horrific plane crash must work together to stay alive. But the island holds many secrets.
Friends
(Comedy, Drama)
The misadventures of a group of friends as they navigate the pitfalls of work, life and love in Manhattan.
The sitcom is centered on five characters living in Pasadena, California: roommates Leonard Hofstadter and Sheldon Cooper; Penny, a waitress and aspiring actress who lives across the hall; and Leonard and Sheldon's equally geeky and socially awkward friends and co-workers, mechanical engineer Howard Wolowitz and astrophysicist Raj Koothrappali. The geekiness and intellect of the four guys is contrasted for comic effect with Penny's social skills and common sense.
Dexter
(Crime, Drama, Mystery)
Dexter Morgan, a blood spatter pattern analyst for the Miami Metro Police also leads a secret life as a serial killer, hunting down criminals who have slipped through the cracks of justice.
Scrubs
(Comedy, Drama)
In the unreal world of Sacred Heart Hospital, John "J.D." Dorian learns the ways of medicine, friendship and life.
A hedonistic jingle writer's free-wheeling life comes to an abrupt halt when his brother and 10-year-old nephew move into his beach-front house.
A stand-up comedian and his three offbeat friends weather the pitfalls and payoffs of life in New York City in the '90s. It's a show about nothing.
The everyday lives of office employees in the Scranton, Pennsylvania branch of the fictional Dunder Mifflin Paper Company.
The Pritchett-Dunphy-Tucker clan is a wonderfully large and blended family. They give us an honest and often hilarious look into the sometimes warm, sometimes twisted, embrace of the modern family.
Sherlock
(Crime, Drama, Mystery)
A modern update finds the famous sleuth and his doctor partner solving crime in 21st century London.
House
(Drama, Comedy, Mystery)
Dr. Gregory House, a drug-addicted, unconventional, misanthropic medical genius, leads a team of diagnosticians at the fictional Princeton–Plainsboro Teaching Hospital in New Jersey.
Set in present day Washington, D.C., House of Cards is the story of Frank Underwood, a ruthless and cunning politician, and his wife Claire who will stop at nothing to conquer everything. This wicked political drama penetrates the shadowy world of greed, sex and corruption in modern D.C.
The X-Files
(Mystery, Drama, Sci-Fi & Fantasy)
The exploits of FBI Special Agents Fox Mulder and Dana Scully who investigate X-Files: marginalized, unsolved cases involving paranormal phenomena. Mulder believes in the existence of aliens and the paranormal while Scully, a skeptic, is assigned to make scientific analyses of Mulder's discoveries that debunk Mulder's work and thus return him to mainstream cases.
Archer
(Comedy, Action & Adventure, Animation)
Sterling Archer is the world's most daunting spy. He works for ISIS, a spy agency run by his mother. In between dealing with his boss and his co-workers - one of whom is his ex-girlfriend - Archer manages to annoy or seduce everyone that crosses his path. His antics are only excusable because at the end of the day, he still somehow always manages to thwart whatever crises was threatening mankind.