This guide compares Philo vs. Fubo. You can either scroll down for an in-depth comparison, or use our Cord-Cutter Express tool to see how all the major streaming services stack up. Just answer a few quick questions and we'll match you to the perfect streaming service, taking into account all of your watching preferences.
Fact 1: Philo is less expensive
Initially priced at just $16, Philo shook up the live TV streaming industry shortly after its debut. Now it costs a bit more, but it's still an excellent deal for the money. If you're into lifestyle entertainment and reality TV shows, there's no better deal than Philo-- as long as you're willing to accept the smaller selection of channels that Philo provides.
Fubo is significantly more expensive than Philo, and it has also raised its subscription fees. The reason why Fubo costs more could be because sports channels probably charge more for licensing compared to the lifestyle channels that Philo specializes in.
Let's take a closer look at these two services' pricing schemes.
Philo
With Philo, you get more than 60 channels, three simultaneous streams and an unlimited DVR that saves whatever you record for up to 365 days. A&E, AMC, BET, Comedy Central, Discovery, Food Network, Hallmark Channel, HGTV, Nick and VH1 are just a few of the channels that you get when you subscribe. You can add Starz for $9/month and MGM+ for $6/month as additional channels.
Fubo
Fubo recently changed some of the names of its subscription plans and added a few new channels to it as well. With Fubo Pro, which is its cheapest subscription plan in its menu, you get access to over 100 channels—significantly more channels than you get with Philo. You also get three simultaneous streams and 30 hours of recording time, and you can add the Showtime add-on for $10/month to access all the best Showtime channels.
People who need better features may want to check out Fubo Elite, which comes with up to 10 simultaneous streams and a 1,000-hour DVR. Fubo's premium plan is called Fubo Premier. It comes with all the feature upgrades, plus the Extra package add-on which includes ESPNU, the Discovery Channel, Game Show Network and much more.
Fact 2: Fubo has a ton of sports channels (Philo has none)
With ESPN now on the menu, Fubo is the best option for sports fans with over 45+ sports channels, including the impressive Fubo Sports Network. Like ESPN, Fubo Sports Network airs sports broadcasts as well as lots of different sports-related talk and news shows. No other internet TV service offers more in the way of sports entertainment.
These are some of the sports channels you get when you subscribe:
NBC Sports Network
NFL Network
Pac 12 Networks
Big 10 Network
CBS Sports Network
NBA TV
Big 10 Network
NBC Golf
Fox Desportes
Eleven Sports
Olympic Channel
Fox Soccer Plus
ESPN
10 different BeIN sports channels
For $11 more, you can get around 19 additional sports channels with Fubo's Sports Extra channel add-on pack:
NFL RedZone
6 Pac 12 channels
3 Fox College Sports channels
GolTV (English and Spanish)
TyC Sports
FNTSY Sports Network
Fight Network.
Fubo has also recently reached an agreement to finally carry ESPN channels. Fubo already had so many alternative sports channels-- including its own ESPN alternative-- that the addition of ESPN was the cherry on top of an already top-notch sport channel selection.
Along with ESPN, Fubo also added other Disney-owned channels this year. Disney Channel, ABC and FX are now on the menu.
Fact 3: Fubo has a much stronger selection of apps
Philo is a newcomer relative to Fubo, so it probably won't shock you to know that Fubo has more apps. On the other hand, Philo does support many core streaming devices that cord-cutters use.
Fubo
Living room devices: Apple TV, Amazon Fire TV, Android TV, Chromecast and Roku.
Smart TVs and Blu-ray players: None.
Mobile devices and tablets: Android and iOS.
Game consoles: None.
Desktop browsers: Chrome is recommended.
Philo
Living room devices: Roku, Chromecast, Apple TV.
Smart TVs and Blu-ray players: None.
Mobile devices and tablets: Android and iOS.
Game consoles: None.
Desktop browsers: Chrome, Edge, Firefox and Safari.
Fact 4: Philo has better account sharing features
Both Philo and Fubo's most basic plan let you stream to up to three devices simultaneously. But, Philo has been working on new social features for the Philo app. Eventually, you'll be able to see where your friends and family are at in a TV series and find out if they are watching TV.
Given the fact that Philo's CEO Andrew McCollum was a co-founder of Facebook, Philo's focus on social networking makes sense. In an interview with Business Insider, McCollum had this to say about Philo's upcoming social features:
"TV will be transformed by making it more social. None of the TV products have any social functionality built in at all." - Philo CEO Andrew McCollum
The work-in-progress social network will boost Philo's feature set-- but it's already pretty impressive in that area. As mentioned above, you can record as many TV shows as you want and save your recordings for up to a whopping 365 days. Plus, Philo has a recommendation algorithm that learns what you like to watch and serves up shows that it thinks you might enjoy.
Fact 5: Philo unlocks more cable TV apps/websites
In addition to using your core Fubo/Philo app, you can also unlock apps for specific cable channels via the TV Everywhere program. All you have to do is download a TV Everywhere app and log in with your Fubo/Philo credentials to unlock it.
TV Everywhere apps don't count against your concurrent stream limit. In other words: if your internet TV service limits you to three streams at a time, you can get around that limit by using TV Everywhere apps to watch TV.
However, not every cable TV channel participates in TV Everywhere. Also, the number of TV Everywhere apps you can access varies depending on which internet TV provider you get.
A few years ago, Fubo had more TV Everywhere apps than Philo. Now, Philo is the leader here.
Initially, Philo didn't work with TV Everywhere at all. However, in the beginning of February 2020, Philo started rolling out TV Everywhere support for various channels. Now, almost every channel that is a part of Philo's menu supports TV Everywhere.
Fubo can unlock over 30 TVE websites/apps:
Broadcast networks: CBS, NBC, CBSN, Fox Now.
News: CNBC, Viceland, MSNBC.
Sports: beIN SPORTS, beIN SPORTS en Español, BTN2Go, Olympic Channel, Fox Sports Go, MSG Go, Pac-12, NBC Sports.
Arts and education: Nat Geo TV, FYI, History.
Lifestyle: A&E, E! Now, Esquire TV Now, Lifetime.
Entertainment: Hallmark Channel Everywhere, FXNOW, UDN, Oxygen Now, Syfy Now, Sprout Now, Bravo Now, USA Now.
Spanish: Galavision, Universo Now, UniMas, Univision.
If you have a large family or lots of roommates, the ability to use a TV Everywhere app instead of the main Fubo/Philo app could come in handy.
Fact 6: Fubo has better on-demand content
Philo's shrimpy on-demand library could be a deal breaker if you don't already subscribe to Netflix or some other on-demand movie platform.
According to Philo's website, Philo stores around 1000 hours of TV show videos in its on-demand library. None of those titles are movies-- they're all recently aired TV show episodes.
Fubo doesn't have a huge selection of on-demand content, but it does have around 100 or so movies and roughly as much TV show content as Philo. It's not enough content to warrant getting rid of Netflix, but it could provide for some amusement on days when there's nothing interesting on.
Of course, neither Philo nor Fubo specializes in on-demand content. Both services are geared around live TV.
Fact 7: Fubo has American cable News channels
In addition to ditching sports channels and the "big four" broadcast networks, Philo also opted to take a pass on all the main American cable news networks. You do get BBC World News and Cheddar News, though.
Because most of the American cable news networks let you tune in for free online, you may not care that Philo doesn't come with the American news networks. However, if you're a dedicated cable news junkie, you may want to go with Fubo.
With a subscription to Fubo, you'll be able to get all the following news networks:
Fox News
MSNBC
CBS News
CNBC
CNBC World
Fox Business
The Weather Channel
Local Now
If the idea of not being able to flip to an American news channel on occasion when you watch TV doesn't bother you, you might not mind that Philo doesn't offer much in the way of current events. But if you like BBC America or don't watch much news anyway, Philo's poor support for news channels may not affect you.
Fact 8: Both services have 7-day free trials
If you still can't decide between Fubo and Philo, try them both out yourself and see what you think. Both internet TV services have 7-day free trials.
One convenient thing about Philo's trial is that you don't need to pull out your credit card to sign up for it. All you need is a mobile phone number.
Live & On-Demand.
Unlimited DVR.
Starting at $25/mo
Watch Free →
Watch Free →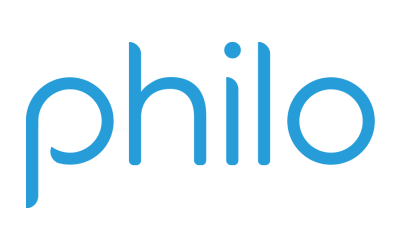 Live sports & TV
100+ Channels
Cloud DVR
Start your trial. Cancel anytime.
Try Free →
Try Free →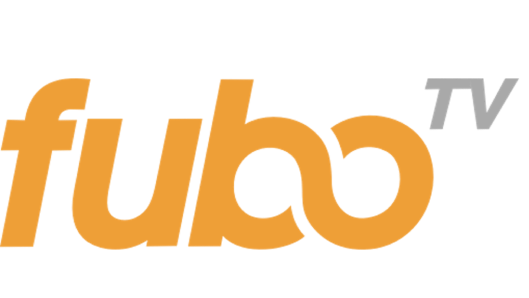 Philo vs. Fubo: Which is better?
The answer depends on how and why you watch TV.
If you're a sports fanatic...
If the main thing you watch on TV is sports, Fubo is the obvious choice. Fubo has more sports channels than any other internet TV provider. Philo doesn't have any sports channels and it also doesn't have any of the "big four" American broadcast networks.
If you use a TV antenna to watch TV...
If you already get your sports coverage and news via your TV antenna, it probably makes more sense to get Philo. Most of the gaps in Philo TV's channel menu can be filled in with the channels you can get for free with a TV antenna setup. Most people can get lots of sports content through a TV antenna.
If you use an Amazon, Apple or Android device to watch TV...
If you use a next-gen TV device to watch TV and you're stuck between Philo and Fubo, you'll probably want to go with Fubo.
Currently, the only smart living room TV devices that Philo supports are Roku, Chromecast and Apple TV.
As mentioned above, Philo has weaker app support because it just came out. Fubo has been out for several years and it has more apps than Philo. Because Fubo doesn't require you to sign a contract, you could just sign up with Fubo and use it until Philo comes out with an app for whatever device you use.
If you don't have Netflix...
If you don't subscribe to Netflix or Hulu but you do like to watch a movie every now and then, you may want to try Fubo and check out its on-demand movie catalog. Fubo's on-demand catalog is small compared to Netflix and Hulu, but at least it has a few hundred on-demand movies. Philo only has TV shows in its on-demand catalog.
If you're a cable news junkie...
If you can't image life without Fox News, MSNBC and all the other cable news networks, go with Fubo. Philo has a much smaller selection of news channels compared to Fubo.
If you intend to share your account with your friends and family...
Both Fubo and Philo offer family-friendly flexibility, letting you watch three streams at the same time. But Philo will roll out new social features this year, which puts it a bit ahead of Fubo.
Alex Munkachy • Author
Alex Munkachy is a freelance writer, game developer and hobby robotics enthusiast.
Lisa Holden • Editor
Lisa Holden is an editor and creative based in Houston, TX. Lisa holds a BA in African-American Studies from Temple University and has spent her career working in news publications and magazines, even founding a magazine herself. She began working as an editor for Flixed in 2023. When she's not editing or working on one of her many creative endeavors (whenever that is), she enjoys traveling to new places and biking on sunny days.