Sports fans can get more live video streams than ever from a wide range of apps. The downside is that the leagues and the cable companies don't make it easy to get what you want, where you want. Our guide to the best apps for streaming live sports on iPhone and iPads will walk you through the ins and outs of league coverage, geographic restrictions and more.
The Problem with Streaming Sports
In an ideal world you could stream live sports on iPhones and iPads wherever and whenever you wanted. We live in a far from ideal world, however, thanks to the reality of television licensing. Traditional TV viewers, for example, have always had to deal with local blackout dates and being assigned to specific regional sports networks.
Internet-based sports apps ought to erase geography and let you stream video from any game. But that isn't the way sports licensing works. The apps often filter the available games to wherever you happen to be logged into the internet. You may be a lifelong Mets fan, but you won't see many of their games if you live in Los Angeles.
Geographic restrictions also limit streams to the United States. Traveling overseas on vacation or business, you won't be able to watch the big game -  even if you have a paid cable subscription.
A VPN like our recommended service IPVanish can help get around this geofencing by connecting you to the internet through a server in another US city.
Football fans, however, face frustrations that even a VPN can't fix. The NFL signed an exclusive streaming deal with Verizon Wireless that prevents anyone but Verizon customers from streaming NFL games on their smartphones. Amazingly, that includes the NFL's own app.
TV/Cable Sports Networks
You will find most mainstream sports content through apps from the traditional television networks, both cable and broadcast, thanks to the licensing deals those networks signed with the major football, basketball, baseball, and hockey leagues. Of course, there's a catch.
The only way you can stream live video in most of the apps is to have a subscription from a TV provider. The app's settings section will let you enter your TV Everywhere credentials to gain access to the full range of content and stream live sports to iPhones and iPads.
ESPN
Source: Apple, ESPN
For coverage of mainstream professional and collegiate sports, the ESPN app is hard to beat. You get subscription-free access to all the ESPN sports networks including ESPN, ESPN2, ESPN3, ESPNU (US college athletics), ESPNews, ESPN Deportes, ESPN Goal Line, ESPN Buzzer Beater, and ESPN Bases Loaded as well as the live sports events broadcast on ABC. Depending on where you live, you may also get the SEC Network, Longhorn Network, or ACC Network Extra.
Related: How to Watch ESPN Online, Without Cable - Full Guide
beIN Sports Connect
Source: Apple, beIN Sports
The beIN Sports network has broader coverage of sports beyond the American mainstream, including European and Latin American soccer leagues, motocross, rugby, and tennis. The beIN Sports Connect app gives you access to beIN's eleven-channel lineup of English and Spanish-language content.
CBS Sports
Source: Apple, CBS
CBS has a split personality when it comes to live sports on iOS. The CBS Sports app will let you watch the CBS Sports Network - but only if your cable provider carries it. The general CBS All Access app will let you watch games broadcast on your local station's live stream - but only if that station has signed a streaming deal with CBS. (Check out my review of CBS All Access to learn why.)
CBS is the home of the NCAA Basketball Tournament, popular NFL broadcasts and more, which could make jumping through the extra hoops worthwhile. Things may improve later this year when CBS launches its own over-the-top sports network.
Related: How to Watch CBS Online, Without Cable – Complete Guide
FOX Sports Go
Source: Apple, Fox Sports
The Fox Sports Go app lets you stream live sports from the various Fox Sports networks, including Fox Sports, FS1, FS2, Fox Deportes, Fox College Sports, and Fox Soccer Plus. You will also get streams from your Fox Sports Regional Network and (depending on where you live) the Big Ten Network and your local NBA and MLB team.
Because Fox Sports is a "TV Everywhere" service, the app will tailor itself with the channels and content available in your market once you enter your credentials.
Related: How to Watch Fox Sports Online Without Cable - Complete Guide
NBC Sports
Source: Apple, NBC
NBC has split its streaming services between two apps. The main NBC Sports app is a TV Everywhere service that streams broadcasts from all of the NBC-owned sports networks including NBC Sports, the Golf Channel, the Olympic Channel, as well as sports broadcast on NBC itself. The app will also stream local broadcasts of MLB, NBA, and NHL games in markets where NBC-owned local stations carry those teams.
The NBC Sports Gold app is a subscription-based service that lets you watch live streams of Premiere League soccer, cycling, motocross, rugby, and track-and-field. Each sport requires its own season pass which can drive your monthly costs up quite a bit - the Premiere League Pass alone costs $49.99. All of the content is geo-restricted to the United States with the exception of the Pro Motocross Pass which is available in the USA, Austria, Canada, Denmark, Germany, Ireland, Italy, Japan, Luxembourg, Netherlands, Spain, Sweden, Switzerland and the UK.
Over-the-Top Services
Over-the-top streaming services let you replace your monthly cable subscription with another monthly subscription. Like your cable company, these services offer a wide range of sports, news, and entertainment content. A nice benefit provided to OTT service customers is "cloud" DVR (Digital Video Recorder) service. You will also find several of these services are part of the TV Everywhere program which would unlock access to the apps from the major networks.
Unfortunately, there is a drawback to OTT services that will force you to do some research before buying a subscription: you might not be able to stream live games broadcast on your local network station. The OTT companies can cut a deal with cable channels like ESPN and start streaming the content right away, but they can't do that with broadcast networks. The networks each own only a few dozen local stations, forcing the streaming services to cut deals with hundreds of local affiliates. To give you one example of what that means, SlingTV customers in Houston can stream the local Fox and ABC affiliates' live streams, including sports, but not the NBC affiliates. (Sling doesn't have a deal with CBS at all.)
SlingTV
Assuming your local networks have made the appropriate licensing deals (check your zip code here), SlingTV offers a wide range of sports channels including all of the channels owned by ESPN, NBC, beIN, and Fox.
You can get big league networks like NFL, NBA, and the NHL as well as specialist channels like motorsport.tv, OutsideTV, and the World Fishing Network. The catch to this wealth of content is that it is not all available in one package. You will have to sign up for both the Blue and Orange services along with the Sports package. Fans of outdoor sports and die-hard completionists will want to sign up for the Heartland Extra package to get the Cowboy, Outdoors, Sportsman, and similar channels.
FuboTV
Source: Apple, FuboTV
FuboTV got its start as a sports-only OTT service but recently began an expansion into news and entertainment. The sports content is still its main selling feature with a strong selection of soccer matches from leagues across Europe and Latin America.
Related: FuboTV Review - Free Trial, Pricing, Channels, and Value
Like Sling, much of FuboTV's US sports coverage comes from channels owned by NBC, ESPN, and Fox. It also streams CBS and the CBS Sports Network, the Eleven Sports Network, as well as all of beIN's sports channels.
Live sports & TV
100+ Channels
Cloud DVR
Start your trial. Cancel anytime.
Try Free →
Try Free →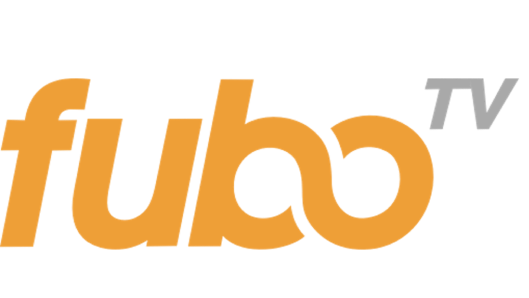 Single Sport Streaming
Fans of specific sports can get even more live content by downloading dedicated apps from the major sports leagues. If live video is your top priority, however, don't bother downloading the NBA app - it only provides stats and post-game highlights.
NFL
Source: Apple, NFL
Football fans will naturally gravitate towards one of the National Football League's two apps.  The Watch NFL Network app lets you stream the NFL Network's broadcast, including Thursday Night Football games. If your cable provider carries the NFL Red Zone channel, then your TV Everywhere credentials will unlock access to that content. There is a big catch, however. Comcast/Xfinity, the second largest cable provider in the United States, has not signed up with the NFL as a TV Everywhere provider so its customers can't use Watch NFL Network.
Related: How to Watch NFL Games for Free Online - 2017-2018 Season
NFL around the world
The US versions of the NFL apps are geo-fenced to the United States and its territories and possessions as well as Bermuda, the Bahamas, and Antigua. Canadians have to subscribe to over-the-top service DAZN to get live NFL games (see our DAZN review for more details).  Europeans from Iceland to Kyrgyzstan can subscribe to NFL Game Pass and get live streams of every NFL football game, the NFL Network, and NFL Red Zone without any of the restrictions imposed on Americans (except for blackouts of certain games in the UK and Ireland). Other international NFL fans can subscribe the global version of NFL Game Pass as well.
MLB At Bat
Source: Apple, MLB
Major League Baseball's dedicated MLB At Bat app works on a freemium model. The free app gives you access to live stat updates and breaking news. You can watch the MLB Channel's Game of the Day as long as your TV Everywhere credentials allow it (Comcast/Xfinity customers are out of luck again).
Premium content is available when you buy an in-app subscription or link the app with your MLB.com Premium or Extra Innings subscriptions. That gets you access to live video streams of all out-of-market MLB games. Although hometown video streams are blacked out, you can get live audio streams of the radio broadcast.
NHL
Source: Apple, NHL
The NHL app provides free access to all the stats, news, and highlight reels as well as live streams of the Games of the Week. With your TV Everywhere credentials you can watch out-of-market games - some of them at 60 frames-per-second. Subscribers to the NHL Channel on Amazon Prime Video, Hulu, and other over-the-top services can access this content as well. With an NHL Premium in-app subscription you can stream up to two minutes of game play per period for any game.
Golf Channel
Source: Apple, Golf Channel
Although the PGA Tour has its own app, you are better off going with the NBC-owned Golf Channel. It provides live streams of Golf Channel broadcasts as well as full-tournament coverage of the PGA Tour, LPGA Tour, European Tour, US Open, Ryder Cup, Olympic golf, and more. This is a free app with no additional subscription required, but it does require your TV Everywhere credentials to unlock live content. A nice feature for golf fans is the customizable leader board that lets you follow your favorite golfer. You can access Golf Channel content from anywhere in the United States, but it will impose a geofence if it detects you have left the country.
Wrapping it Up
The professional sports leagues and the cable companies don't make life as a cord cutter easy. With a little perseverance, a few apps, and a little help from a VPN you can start streaming live sports on your iPhone and iPad in no time.
Chris Casper • Author
Chris Casper is a former tech industry product manager who escaped from California for New Mexico. Now he writes about science and tech while searching for the perfect green chile sauce.
Davan Hamilton • Editor
Davan Hamilton is an editor and writer based in Jacksonville, FL. Holding a degree in Interdisciplinary Studies, her writing spans a wide range, from essays on film criticism and analysis to surreal poetry. Now, she works for Flixed as an editor, continuing to ignore the list of passion projects she's accumulated. When she's not glued to her computer, you can find her building endless amounts of Lego sets, binge-reading manga, or playing with (fighting) her cat.