Although there are many video-on-demand streaming platforms out there, only a few VOD services are considered true market leaders. And there's no doubt Hulu and Netflix are among them, but which one of them is better?
Hulu is a Disney-owned platform that offers content for all ages and interests. They have original programming but mostly focus on securing top-quality third-party movies and TV shows. Hulu even has a combo package that secures live TV channels.
Award winning Hulu originals
Thousands of shows and movies
Award winning Hulu originals
Thousands of shows and movies
On the other hand, Netflix is a huge player in the VOD market. It's been battling with losing subscribers, but the latest reports are encouraging. Netflix has many unique titles created exclusively for this platform, but is it enough to edge Hulu?
You'll find detailed answers in our comparison below. Check out the comprehensive explanation and decide on your preferred VOD platform!
Our Pick: Hulu is best for most people
Hulu is our pick in this comparison, although its showdown with Netflix is a close call. However, there are good reasons why we picked Hulu. This platform is an obvious pick since it offers excellent VOD content but also the option to combine it with live TV.
Ultimately, it offers better value for the money for it. You get original content with high-quality titles but also loads of third-party TV shows and movies. The entire household, from children to retired folks, will be happy with the library available. And each package comes with two Hulu simultaneous streams, as well as options to unlock an unlimited screen add-on.
Why Hulu?
Hulu seems like a network that customizes everything to its users' needs. Whether you use a web browser or an app on a mobile phone or smart TV, it's easy to register an account. Don't forget to check how to get a Hulu free trial that lasts for an entire month.
Live sports & TV
100+ Channels
Cloud DVR
More than just Live TV
Watch Free →
Watch Free →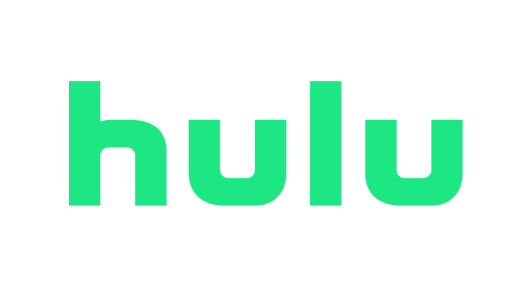 After accessing your account, the platform will ask you about your initial preferences. It will help make recommendations on what to watch in the category My Stuff. You can see different sections but also search for the desired title. If you have the live TV package, you can see the recent channels you watched or networks categorized by categories. Remember that our detailed Hulu live TV guide has the most comprehensive overview of what's on at any moment.
You can play the desired show, see recommendations of similar titles, or even download some titles for offline viewing. Loading times are short, and the resolution is impressive. Not all titles are available in 4K, but that's the highest resolution, and it's supported in the default subscription.
What does Hulu's content library offer?
From a user's perspective, the first thing you check is the content library quality and quantity. As for the quantity, that's never been questionable for Hulu. The network has been around for over 15 years, and it has gathered loads of titles over time. Hulu's focus still remains on TV shows, but that doesn't mean you can't enjoy great movies, kids' shows, etc.
Many call Hulu a family-friendly VOD streaming platform. And that's true since Disney made sure to secure great titles for the network's content library. Those include Sesame Street, Teen Titans Go, Yu-Gi-Oh, and other gems.
But adults will also find amazing titles on Hulu. The new comedy Reboot got a great reaction among the audience, and there are already famous The Handmaid's Tale and other titles. Hulu's library might not have enough popularity, considering the content quality it delivers.
Top Hulu features
Great selection of original TV shows
A unique combo of VOD and live TV
Excellent device support
Unlock unlimited simultaneous screens with an add-on
Up to 4K video resolution for all content
Beginner-friendly interface and smooth navigation
The Handmaid's Tale might be Hulu's most popular title, with the fourth season in the works. But you can also watch Veronica Mars, Castle Rock, The Dropout, Mrs. America, and many other titles. Add the fact you have many shows aired on cable and other networks several days after the premiere, and you get a tempting content library.
If you go with Hulu + Live TV package, you get a selection of 85+ channels, including major national networks. Additionally, access to the entire Hulu library is enabled, and all that at a good price.
It's possible to create multiple profiles and use up to two simultaneous streams without a specialized add-on. Learn more about Hulu + Live TV device support, including how apps for iOS and Android work across different gadgets.
Best for people who only want VOD content: Netflix
The previous part of the review focused on Hulu, but Netflix has a lot to offer to its viewers, too. The main difference is that Netflix is strictly a VOD platform, so you won't be watching live TV. However, its content library is still among the most impressive ones in the market. If we only talk about popular TV shows and movies, including original and third-party content, you won't go wrong with Netflix.
Hit movies, TV shows, and more.
Hit movies, TV shows, and more.
Hit movies, TV shows, and more.
2 screens at the same time
Hit movies, TV shows, and more.
4 screens at the same time
Reasons to choose
There's no doubt that the original programming produced by Netflix is more popular than the one made by Hulu. Without even discussing quality, it's unquestionable that Netflix made many fantastic shows that reached mainstream audiences. Those include Stranger Things, Squid Game, The Witcher, etc. Many of these series have multiple seasons for the fun to go on if you enjoy binging.
Netflix also produces movies, and some are true gems. Don't Look Up with Leonardo DiCaprio and Enola Holmes are only some great films to check out. As for third-party content, Netflix has loads of it. The titles available depend on the location but check out our best Netflix VPN guide to bypass potential geographic restrictions.
Reasons to skip
Some would say Netflix is struggling with new ideas, although we've seen many great titles in the coming months. Some state that the original content quality has significantly dropped, and the millions of subscribers leaving the platform aren't good news.
Another consideration is that Netflix doesn't offer recently aired shows and movies, especially not days after we've seen them on TV. That's only the approach that Hulu has, and if you prefer that type of TV show focus, perhaps Netflix isn't the best choice.
Best for those who want a simple subscription: Hulu
If you're looking for a cut-and-dry subscription without frills, you can't go wrong with Hulu. The platform's basic package with advertisements costs only a bit more than a Netflix subscription, but it seems like you get more in return, and you'll learn why below!
Reasons to choose
Hulu doesn't complicate things like Netflix. It offers a single subscription that can be with or without ads. Putting up with commercials lowers the price by almost 50%, and there's even a special deal available for students.
Live sports & TV
100+ Channels
Cloud DVR
More than just Live TV
Watch Free →
Watch Free →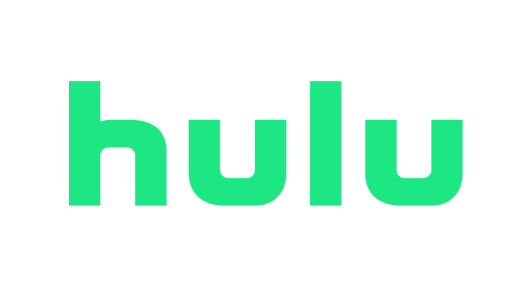 The basic Hulu subscription grants you access to all its content in the highest resolution. If 4K is available, you'll watch the title in that resolution regardless of the package. You also get two simultaneous streams, and the unlimited add-on isn't that expensive.
If you decide to go with Hulu + Live TV, the price remains affordable. You get access to premium TV channels, along with the entire Hulu VOD library, and all that at a price similar to other live TV streaming services. You can learn more about all deals available on the Hulu with Live TV plans and a pricing guide.
Since Disney is the network's owner, you can also choose the Disney Bundle. It combines three platforms, ESPN+, which focuses on sports; Disney+, which focuses on family-friendly content; and Hulu, at a great price.
Reasons to skip
Netflix has a basic subscription whose price isn't much cheaper than Hulu. But it's worth noting you might need to put up with SD and lower resolutions. Pricier subscriptions unlock better resolutions and extra perks, such as sharing your password. However, there are announcements that Netflix will charge password sharing, indicating that sharing your accounts might come with an extra charge soon. If you need more info, check out our Netflix pricing guide to learn more about this service's cost.
Our takeaway – Hulu has better value than Netflix, but it depends on your preference
As you might assume from this review – Hulu and Netflix are both strong VOD streaming platforms with fantastic offerings to their customers. Hulu has many important benefits, which begin with the fact that you don't have to limit yourself to a VOD package. Instead, you can combine on-demand streaming with live TV in a decently-priced subscription tier.
But that's not only Hulu's benefit. It also has some original programming gems and tries to secure third-party titles soon after they air on TV. Device support is impressive, and the platform is intuitive to use, even if you don't have previous experience with streaming services. The pricing is also simpler since you get all content in the best possible resolution with the basic subscription.
Netflix's strongest suit lies in its original programming, with many titles reaching worldwide popularity. If you'd like to watch Squid Game or Stranger Things, this is the only platform where to find them. And the content library is large enough, so you don't get bored for months with the TV show and movie selection.
Ultimately, the decision is up to you. Hulu and Netflix do many right things, and it's all about finding a VOD service that meets your preference!
Aneeca Younas • Author
Aneeca Younas is a graduated journalist with years of experience writing in different niches based in Oakland, CA. She is a huge movie fan that also enjoys watching sports. That's why she spends hours daily using various streaming services. Over the years, Aneeca profiled herself as an expert in cable-free and VOD platforms.
Lisa Holden • Editor
Lisa Holden is an editor and creative based in Houston, TX. Lisa holds a BA in African-American Studies from Temple University and has spent her career working in news publications and magazines, even founding a magazine herself. She began working as an editor for Flixed in 2023. When she's not editing or working on one of her many creative endeavors (whenever that is), she enjoys traveling to new places and biking on sunny days.