Does your Hulu account keep signing you out? Sadly, you're not the only one, and Hulu has yet to put out an official statement indicating why this keeps happening to so many users.
On the bright side, they have provided a list of solutions to this problem, and we've outlined them below.
How to avoid getting signed out of Hulu in 8 steps
If you keep getting logged out of your account, whether it's midway through streaming or in between logins, Hulu suggests you try running through the 8 steps below in order. One of them should work!
If none of them solve the problem, then your best bet is to contact Hulu. Their customer service team is available 24/7 by phone or live chat, or you can tweet them @hulu_support where they're available to answer from 6 a.m. to 9 p.m. PT.
1. Start by closing the Hulu app completely
Hulu suggests starting with simple, easy fixes that might solve the issue without too much work on your part. Start by fully closing the Hulu app.
Every time you exit the app without closing, other features continue to run in the background, which could be the reason for the glitch. But when you close the app down, all the features and programs quit running and Hulu can restart, hopefully solving any streaming issues the next time you log in.
To learn how to fully close the Hulu app on your device, check out Hulu's website for step-by-step instructions.
2. Check your connection
One reason why you might be getting logged out could have to do with your internet connection. Hulu suggests running a speed test and comparing the results to Hulu's minimum download speed recommendations, which are:
3.0 Mbps for streaming on-demand content

8.0 Mbps for live streaming

16.0 Mbps for 4.0K content
To learn how to test your internet speed on the device you're watching on, check out Hulu's detailed instructions here.
If your internet speed isn't up to par, you can try one or all of the following:
Turning off the devices you aren't using that are connected to your home network.

Shutting down other apps and programs running in the background of the device you're watching on.

Connecting the device you're using directly to your router using an Ethernet cable.

Moving closer to your router.
3. Power-cycle your device
Your device might be in need of a refresh, which is where performing a power-cycle might help solve the issue.
Just follow these simple steps:
Turn off the device you're using to watch Hulu and unplug it from its power source.

Turn off your modem and router (ignore this step if you're using cellular data) and unplug them from their power source.

After a few minutes, plug them back in and log back into Hulu.
4. Check and see if the same problem is happening with other apps on your device
Log into other apps on your device and see if the same issue arises. If so, then the problem might be your connectivity and not your Hulu account.
If you notice yourself being logged out of other accounts as well as Hulu, contact your internet provider for help.
5. Check for updates
If you keep getting signed out of Hulu, either your Hulu account or your device may need an update. Without having your Hulu app up-to-date, you could be missing out on the latest bug fixes, app improvements, and even the latest features.
To check for Hulu updates, go to your device's app store and see if you're all up to date. If you're unsure of how to do that, these steps outlined on Hulu's website will walk you through how to check for updates on your specific device.
6. Clear cache and data
A cache often stores data that can help apps on your device (like Hulu) work faster and better—but sometimes, that data can become corrupted over time and lead to streaming issues.
To fix this problem and free up space on your device, Hulu recommends that you try clearing the cache and data on your device. The way to do this through Hulu's app is pretty straightforward, but you can always check out Hulu's website for step-by-step instructions.
7. Deactivate your device, then reactivate it
When you started using your device to watch Hulu, you most likely activated your device as soon as you logged into your Hulu account for the first time on that device.
Hulu recommends that you try removing the device from your account page, then adding it again by logging back into Hulu on your device. To learn how to do that, click here.
8. Uninstall the Hulu app, then reinstall it
When all else fails, try uninstalling the Hulu app. It may help solve the issue of Hulu logging you out, and it'll also ensure that you have the latest version of the app downloaded.
Depending on your device, the process differs slightly. Check out Hulu's website for specific instructions on how to do this for your device.
Our takeaway: Test out your options
If Hulu keeps signing you out, try running through these 8 steps and seeing if it solves your streaming issues. If none of these steps work, then contact Hulu Support, available 24/7 via phone or live chat, or on Twitter @hulu_support from 6 a.m. to 9 p.m. PT.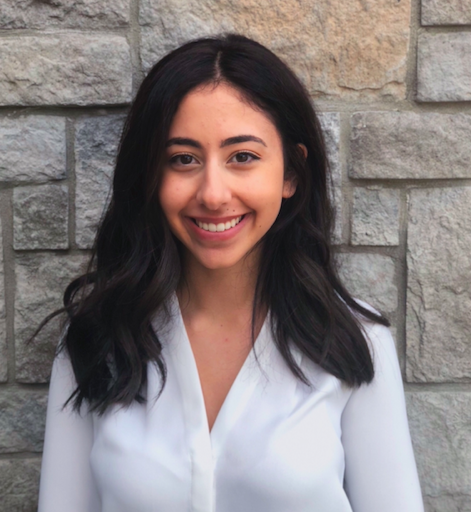 Tara K
Tara Khudairi is a freelance content writer and copywriter based in Toronto. Since 2014, she has contributed to brands and blogs alike to tackle popular topics relating to technology, personal finance, entertainment, travel and lifestyle. Whether it's the latest streaming service or cryptocurrency, she's passionate about making the complex simple. When she's not busy typing away, you'll find Tara watching Netflix's latest true crime doc or a classic 90's horror flick.