BetMGM is an All-Star sports book that every bettor should try at least once. It has everything from player prop bets to instant verification to a parlay calculator, and all users can earn MGM rewards points to book free hotel rooms and vacations. In addition, they offer promotions like odds boosts which give people a reason to return.
Right now, BetMGM offers a 'risk-free' welcome bonus of up to $1,000.
Like most sports books' welcome offers, the offer isn't totally risk-free. Let's say you lose your first $1,000. BetMGM will reimburse you with five $200 tokens, but you won't be able to cash those out without wagering first.
It's not a huge downside, but it does make us think a better retention bonus could be coming.
Overall, we give BetMGM an 8/10 on our sports betting expert's sportsbook review scale.
Top 4 features of BetMGM
After this reviewer created an account and used BetMGM's web client for a week, certain elements of the platform stood out. Sportsbooks need to be reliable, fun, and easy to use.
BetMGM checks all those boxes with its top features and even offers something extra.
1. Fun parlays and player prop bets.
BetMGM promotes parlays and player prop bets that casual sports bettors love. It's easy to get bored betting over/under bets or spreads or money lines, so BetMGM makes it easy to mix it up. When you log into your account, you'll see BetMGM recommends one-game parlays so you don't have to go searching for them.
2. Earn MGM Rewards while playing.
The one thing that BetMGM has that no other sportsbook will ever have is the ability to earn MGM reward points by betting.
Members can use rewards points to redeem gift cards, cruises, discounted tickets, and more.
3. Easy account creation/verification process.
When you get the urge to bet, nothing can kill the mood faster than waiting three days for a sports book to verify your account. Most likely, there's a bet you want to make in the next couple of hours, so time is precious. But BetMGM can instantly verify you if you link your account with PayPal.
4. Easy to deposit and withdraw money.
BetMGM users will take for granted how easy it is to deposit and withdraw money from their accounts.
You can create and fund an account within an hour of signing up on the BetMGM website. That speed cannot be beat by other sports books.
More importantly, though, BetMGM users never have to worry about when or if they will receive their withdrawal. Because BetMGM is one of the biggest companies in the world, it's super reliable.
Is BetMGM legitimate?
BetMGM has a sterling reputation among online sports betters and is known as one of the 'big four' online sports books. In fact, you might recognize MGM from the Vegas Strip. MGM Resorts International is the owner of BetMGM, so it's about as official as you can get in the betting world.
BetMGM is also the official betting partner of restaurants like Buffalo Wild Wings and teams like the Detroit Lions, Pittsburgh Steelers, and New York Knicks.
What sports are available on BetMGM Sportsbook?
BetMGM members can gamble on all the major professional sports leagues — including MLB, NBA, NFL and NHL games. They can also bet on Formula 1 and NASCAR races, along with college sports.
Is BetMGM available in your state?
Sports betting isn't legal all over the country — and BetMGM can only offer sports betting in states where regulations allow.
For now, that includes: New York, New Jersey, West Virginia, Illinois, Iowa, Indiana, Colorado, Tennessee, Pennsylvania, Michigan, Virginia, Wyoming, Arizona, and Louisiana.
Do I need a new BetMGM account for each state?
BetMGM requires a separate account for each state. If you're traveling to New Jersey but live in New York, for instance, you'll need a new account for the time you spend placing bets while you're in New Jersey. On BetMGM, you can't bet in New Jersey with a New York State account. Instead, you must register an account in both states.
The good news: it's easy to change states via the account dropdown menu once registration is complete.
How to change states on BetMGM
To change states on BetMGM, log into your account and click on the avatar in the top left corner of the page. By default, it will look like this:
This will open a dropdown menu that contains your BetMGM Rewards information, wallet, referral banner, and account details menu:
At the bottom of the account details menu, it has your current state.
Click on your current state, and you'll get a list of all the States in which BetMGM operates.
Select your new state from this list.
How to use BetMGM bonus codes and promotions
BetMGM offers promotions and bonus codes.
A promotion is like an odds boost, something that improves your odds when wagering. A bonus, however, is a monetary reward paid after fulfilling specific wagering requirements.
For example, as a bonus, a sportsbook might offer a $50 free bet. A user could only cash out that bonus after meeting the wagering requirements — typically, that means betting $50 of their own money.
Does BetMGM offer a welcome bonus?
BetMGM offers a risk-free first bet of up to $1,000 in every state except New York.
First, sign up and deposit money into a newly created account on the BetMGM app or BetMGM.com.
Next, place a first wager risk-free up to $1,000. If the bet loses, you will get a credit or multiple credits in your account for the amount of the risk-free bet. For example, if you bet $1,000 on a risk-free bet and lose, you will receive five $200 bet credits to make up for it.
What other bonuses are available at BetMGM?
BetMGM has a lot of fun promotions that users can activate to boost the odds of wagers or parlays. Most of these promotions apply exclusively to parlays.
A parlay is a multi-leg bet where the bettor has more risk and greater reward. All of the individual wagers that comprise the parlay (legs) must win to win a parlay. You can calculate parlay odds by multiplying the decimal odds of each leg together.
Take, for example, a parlay between the San Francisco 49ers, the New York Jets, and the Green Bay Packers.
For a user to win this parlay, the 49ers, Jets, and Packers would all need to cover the spread. The odds of any of them beating the spread are -110, but since all three need to do it to win the parlay, the new odds are +595.
Does BetMGM have a rewards program?
BetMGM offers reward points that members can use at MGM Resorts for discounts on bookings, complimentary rooms, personalized offers, and more.
Does BetMGM count toward MGM Rewards?
By signing up for an account with BetMGM, you're automatically enrolled in the MGM Rewards program. So take your action off the computer screen and into the casino with free offers such as complimentary rooms in Las Vegas, free dinner, and more.
MGM Rewards also gives you free bets on your birthday and other special occasions.
How to deposit and withdraw from BetMGM
Bet MGM accepts deposits and withdrawals via Visa, Mastercard, PayPal, Online Banking by Trustly, Apple Pay, VIP Preferred (ACH/e-check), PayNearMe in association with 7-11, BetMGM Gift Card, Bank Wire Transfer, PlayMGM Play+ card, and Promo code.
BetMGM does not accept Cryptocurrency.
How to deposit money at BetMGM
Depositing money on BetMGM is easy because of the instant account verification available when linking an MGM account to a PayPal account.
Log into your account and click the 'deposit' button. This takes you to the deposit page:
On the left, where it says payment method, you can enter your payment details.
On the right is the deposit slip, where you enter the deposit amount. In addition, there is a field to enter a bonus code on the deposit slip.
Does BetMGM have deposit limits?
Bet MGM has a $10 deposit minimum with most deposit methods. The only way to fund an MGM account for less than $10 is to use an MGM gift card. BetMGM has deposit maximums that differ depending on the deposit method. Anyone who wishes to deposit more than the maximum should contact support to negotiate a limit increase.
What is BetMGM Play+?
BetMGM Play+ is available in NJ and NV. Play+ is an easy way to deposit and withdraw money on BetMGM. To use a play+ card, you must first fund it with a bank card or eCheck.
How to withdraw money from BetMGM
Withdrawing money from BetMGM is as easy as depositing. First, click the 'avatar' to access your wallet, and then click the 'withdraw' button.
This takes you to the withdrawal page, which mirrors the deposit page.
Withdraw times from BetMGM are different for different payment methods.
All withdrawals are subject to an internal review from BetMGM, which can last up to five days. After the internal review period, your payment provider must process the funds.
The fastest provider is Play+ (six hours), then a five-way tie between Online Banking, Instant Banking, Visa, PayPal, and in person at the cage (1-3 days), followed by VIP Preferred bank transfer (3-7 days) and check by mail which is only available in New Jersey (1 week+).
Why can't I withdraw from BetMGM?
For those with bonus or free money in their account, there may be withdrawal restrictions or wagering requirements to fulfill before users can withdraw that money. All other withdrawals should proceed as expected, and you should contact BetMGM support if there are any issues.
How to contact BetMGM customer support
BetMGM customer support is available via the support footer at the bottom of the web client if you are logged into an account.
Otherwise, it is available at the top of the page next to the 'Login' button.
After you click Help and Contact, BetMGM'll take you to a FAQ page. Here you may attempt to find the answer to your question by clicking the topic and sub-topic that applies to your question.
If you cannot find the answer to your question on the sub-topic page, click 'yes' if you need more help, and speak with support via live chat, phone, or e-mail.
Dealing with support requires patience. In our experience, the support team at BetMGM doesn't always know what's happening, but they are quick to respond and well-intentioned. However, it may take them a couple of tries before they understand what you're asking.
How to use the BetMGM mobile app
BetMGM has a mobile app. Download it from the app store and enter your account information to log in. Once logged in, the app is the same as the web client.
What devices are compatible with the BetMGM app?
iPhone or iPads running iOS 9 and above are compatible with the BetMGM app.

Androids running Android 6.0 and above are compatible with the BetMGM app.

Unfortunately, Microsoft mobile devices, amazon kindle, and Chromebook are not compatible with the BetMGM app.
Can I use the same BetMGM app in multiple states?
Yes, but you will need to have different accounts.
Our takeaway: Try BetMGM for safe play with great rewards
BetMGM is one of the best online sportsbooks for expert and casual bettors. They have a robust player rewards program that is especially great for people who love staying at MGM properties when they go to Las Vegas. Deposits and withdrawals are easy, safe, and fast, so sign up for a BetMGM account today to get in on the action.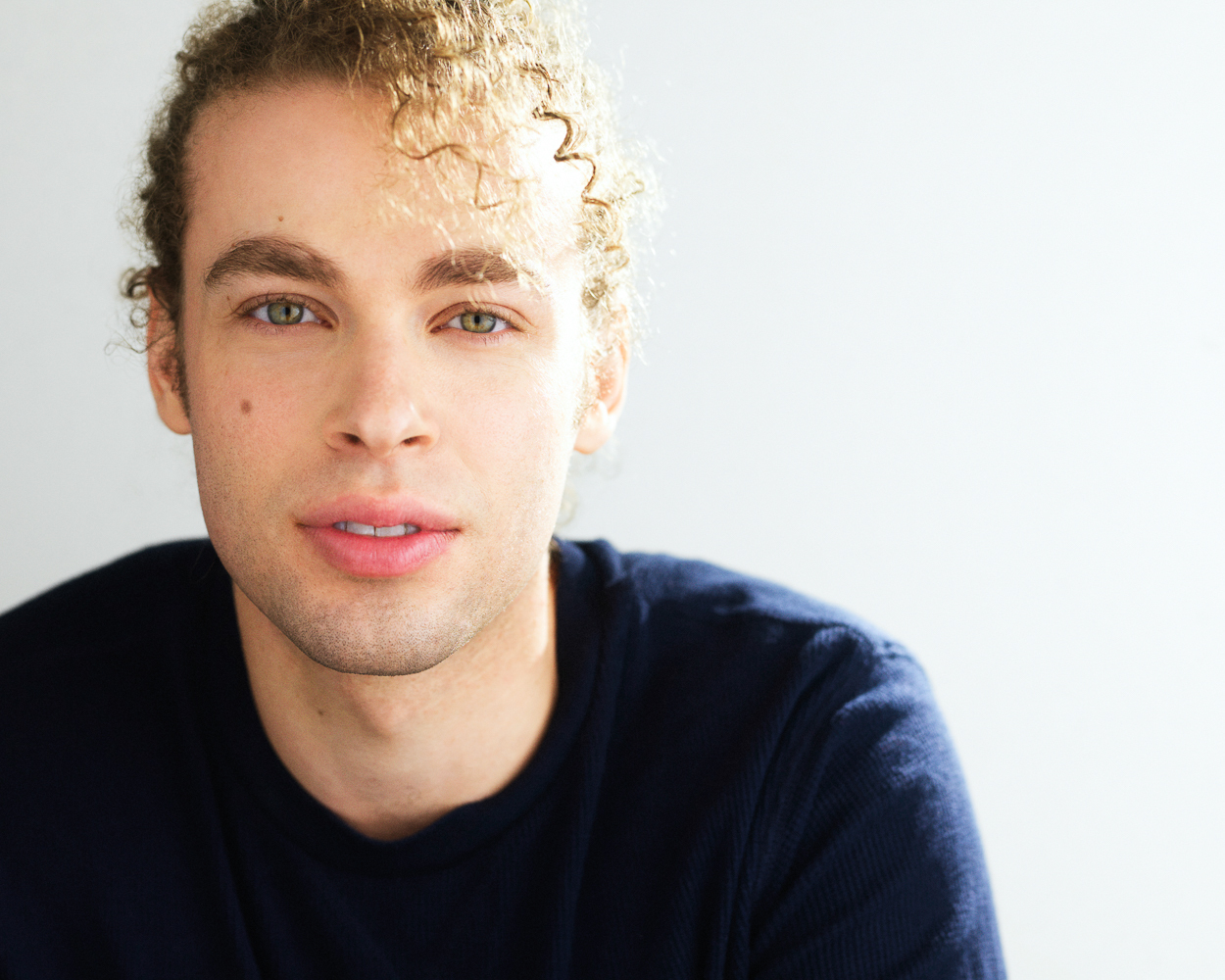 Lucas Babits-Feinerman
Lucas Babits-Feinerman is a writer, investor, and sports betting expert based in New York City. He has a Bachelor's in Applied Mathematics, which he uses to blend statistical analysis with traditional scouting when making bets. Currently, he is learning how to code in Python to create statistical models for the next baseball season. He lives with his partner and their two cats in Washington Heights, New York, and when he's not writing, he loves spending time with his friends, acting, and doing stand-up comedy.