Since it first launched way back in 2008, the Roku has become one of the most versatile and popular streaming devices on the planet. It's the ideal companion for people who want to easily enjoy access to all of their streaming services and apps on one single device.
Roku devices have lots of functions and advantages, but if you've ever tried to travel with your Roku box or use it to access services that aren't available in your location, you may have had some problems accessing those services and viewing the content you enjoy.
VPNs can help with this, and the best VPN for Roku can help you unblock almost any service and get even more out of your device. But what is the best VPN for Roku and why would you want a Roku VPN in the first place? Read on for all you need to know.
Our pick: ExpressVPN is the best VPN for Roku
Overall, we rate ExpressVPN as the best option for Roku users. This is one of the most popular VPNs in the world right now, and it's not hard to see why; it has the speed, security, and other key features that users are looking for, excelling in all key areas.
It's a great VPN to use on almost any device, from smartphones and tablets to laptops and even Roku devices, and it can help you get more out of your Roku box, no matter where you happen to be. Read on to learn a little more about why ExpressVPN is such a good choice.
No Blackouts
Fastest Speeds
Private Browsing
The trusted leader in VPNs
3 months free →
3 months free →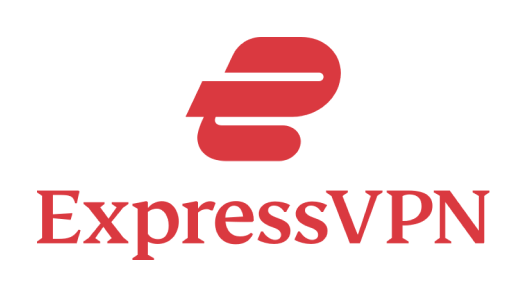 ExpressVPN has lightning fast speeds for high quality streaming
In order to stream shows and movies on your Roku, you'll need a fast internet connection. Some VPNs can cause your connection to slow down, interrupting your streaming fun, but that won't happen with ExpressVPN.
This VPN is famed for its lightning-fast speeds. It shouldn't slow you down in any way, so you'll be able to keep on streaming your favorite on-demand shows or live content in HD quality without any interruptions.
ExpressVPN has severs all over the globe to bypass any geo-restrictions
With servers in close to 100 different countries across the world, ExpressVPN is also a great choice for people who enjoy streaming, as it allows you to connect to different countries and access their streaming platforms.
If you're based in the US, for example, you can use ExpressVPN to connect to a UK server and view the UK version of the Netflix library. Or, when traveling to other countries, you can connect to US servers and carry on viewing the services you enjoy from back home, like Max or Hulu.
ExpressVPN is one of the easiest VPNs to set up for Roku devices
Another feature that makes ExpressVPN such a good choice for Roku owners is its ease of use. At the moment, Roku doesn't support any native VPN apps, so setting up a VPN for Roku can be a tricky process. Fortunately, ExpressVPN makes this process as simple as possible.
The company actually provides a simple step-by-step tutorial that you can use to set up ExpressVPN for your Roku. It's really easy to follow, and once the VPN is set-up, you shouldn't have to worry about any extra modifications or configurations.
Other VPN options for Roku
While ExpressVPN is our top pick for a VPN for your Roku devices, they aren't the only provider out there. Check out some other VPN services to choose from below.
Nord VPN is best for security-conscious users
Next, we have NordVPN. Nord VPN, like ExpressVPN, is a popular choice with lots of users around the globe. It also has a massive network of servers, with servers situated in more than 80 different locations worldwide.
With NordVPN, one thing you can be sure of is high levels of security; this app uses state-of-the-art encryption technology to protect its users. Thanks to this, you won't have to worry about any ISPs or agencies tracking or monitoring your online activities. Nord also has a handy set-up guide for Roku users.
High levels of security
Fast speeds for streaming
Works in most countries
Good privacy protection
Access content from abroad
Stream without interruptions
VyprVPN is best for budget-conscious streamers
Last up, we have VyprVPN. If you're looking for the all-round best VPN for Roku in terms of general usability and value for money, this might be the one for you. Vypr has a lot to offer, starting with a big server network featuring 100+ locations.
Since VyprVPN's server network is so extensive, it's never too hard to find a server in a place you want to connect to and establish a secure, speedy connection in a matter of seconds. This allows you to enjoy really fast streaming, as well as secure protection and privacy on your home network or public networks.
Good device compatibility
Impressive security features
Big server network
Fast speeds
Surfshark is best for unblocking lots of services
Surfshark is another great VPN for Roku that you might like to consider, and there's a lot to like about this app. Firstly, it's quite affordable, especially if you take advantage of the various new member deals and promos that the company runs each year.
In addition, Surfshark is also well-known for being able to unblock a lot of different sites. It has servers all over the globe, so you should be able to access platforms like Netflix, Amazon Prime Video, BBC iPlayer, Disney+, and others.
Decent value for money
Unblocks lots of services
Global server network
Unlimited simultaneous connections
Best free VPNs for Roku
It's also possible to set-up and use a free VPN for Roku, although you do have to be careful with free VPNs, as they can have data limits that restrict how much content you can watch.
Proton VPN Free is the best free all-rounder
Proton VPN Free is one of the few free VPNs for Roku that has unlimited data. This means that you can set it up and enjoy watching as much content as you like via your Roku device without running out of data.
It's quite reliable and fast, with decent levels of security and privacy protections for users. However, it is limited to just three server locations, so you may not be able to access all the content you want.
Privado VPN is the best free Roku VPN for streaming
There aren't many free VPNs that truly support streaming, due to their data restrictions and other limitations. However, Privado VPN is one of the only free options that can work with streaming services like Amazon Prime Video.
It's able to bypass a lot of the geo-blocks on many streaming sites, and with servers in nine different locations, you can access a lot of content. However, this free VPN comes with a 10GB maximum data limit.
Windscribe is the best free Roku VPN for simultaneous connections
Maybe you want to watch one thing on your Roku device, but your kids want to watch something else in another room of the house. Well, in that case, you'll need a VPN that can support simultaneous connections.
Windscribe is a free VPN that supports unlimited connections from just one account, letting everyone connect on different devices and get the benefits of VPN protection. It only lasts for 10GB of data per month, however.
How to download a VPN for Roku
Installing a VPN for Roku can be a little complicated at first, as Roku doesn't actually support VPNs natively. So, in order to use it, you'll have to set up the VPN on your router. To do this, follow these steps:
Choose a VPN you'd like to use
Head to the VPN site and sign up for your account
Download the relevant app or client for your router
Follow the set-up process for your router
You can then use the VPN to connect to secure servers around the world
Do Roku devices have VPNs built in?
It would be convenient if Roku devices already came with VPNs built in, allowing you to use a VPN to watch NFL games, for example, or unblock Netflix anywhere in the world. However, this is unfortunately not the case.
No, Roku devices do not currently come with any kind of VPN technology built in. They simply connect to your home's WiFi network and allow you to enjoy access to your favorite streaming services on your TV.
In addition, at this time, Roku devices do not have any native support for VPNs, nor is there any way to download a VPN app directly onto your Roku box. Fortunately, many of the top VPN providers, like ExpressVPN, offer step-by-step set-up guides.
Our takeaway: Choose the best VPN for Roku based on your needs and budget
As we can see, there are several excellent VPNs for Roku out there, but which is the best VPN for Roku? Well, that all depends on you. Your own budget, experience levels, devices, and preferences will impact your choice.
If you want speed, ExpressVPN is the right option, but if security matters more, Nord VPN might be the one for you. Either way, getting a VPN for Roku is a great idea, and you can find out more about VPNs with our ultimate VPN guide.
Khadija Bilal • Author
Khadija Bilal is an accomplished writer with over a decade of experience under her belt. Having developed a versatile writing style that allows her to tackle a wide range of topics, Khadija has several publications to her name. Khadija's expertise includes in-depth guides and how-to articles.
Davan Hamilton • Editor
Davan Hamilton is an editor and writer based in Jacksonville, FL. Holding a degree in Interdisciplinary Studies, her writing spans a wide range, from essays on film criticism and analysis to surreal poetry. Now, she works for Flixed as an editor, continuing to ignore the list of passion projects she's accumulated. When she's not glued to her computer, you can find her building endless amounts of Lego sets, binge-reading manga, or playing with (fighting) her cat.