With ghosts and goblins on everyone's minds, it may seem early to be talking about elves and reindeer. But the Christmas season will be here before we know it, and there's no need to be a last-minute shopper when it comes to holiday viewing plans. So we've got the best Christmas movies to stream this season – and where to stream them.
As streaming libraries will change between now and then, we'll keep an eye out to see which platforms add Christmas movies and update this list as needed. Either way, we've got you covered with a movie to watch every day of the month until the big man comes down the chimney.
Which streaming service has the best Christmas movies?
Not all movie genres have dedicated streaming services the same way horror has Shudder, Screambox and others. And Christmas movies aren't something most people watch all year round, so don't expect a Santaflix or Elfbox any time soon.
Which streaming service has the best Christmas movies depends on whether you prefer the classics, romantic comedies, or animation and family-friendly features. So before we arrive at our top choice for the best streaming service for Christmas movies, let's look at our top Christmas movies and where you can stream them.
A Charlie Brown Christmas (1965)
Source: Apple TV+
It's only 25 minutes long, so there may be some debate about whether it classifies as a "movie", but it's been mandatory Christmas viewing in countless households for generations.
Perennial lovable loser, Charlie Brown is named director of the gang's Christmas play. Tasked with finding the perfect tree, he embarks on a philosophical journey to find the true meaning of Christmas.
Stream A Charlie Brown Christmas only on:
Arthur Christmas (2011)
Source: Hulu
With a fresh take on Santa, jolly old Saint Nick isn't immortal, but a hereditary title passed down through the generations. And the current Santa's bumbling son Arthur can't seem to do anything right. Until he embarks on an international mission with Grandsanta to save Christmas.
The award-winning, critically acclaimed computer-animated feature film holds a 92% rating on Rotten Tomatoes and is one to have on your Christmas list.
Stream Arthur Christmas only on:
Live sports & TV
100+ Channels
Cloud DVR
More than just Live TV
Watch Free →
Watch Free →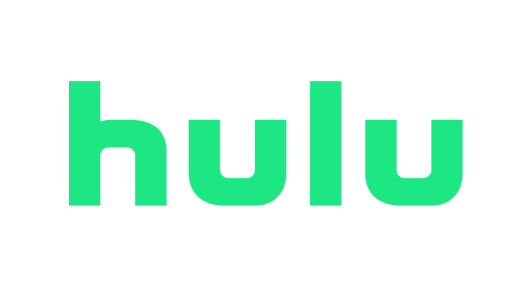 Miracle on 34th Street (1947)
A young Natalie Wood stars as a little girl who doesn't believe in Santa Claus. But is the department store Santa at Macy's real enough to change her mind?
This is another Christmas classic the whole family can watch, but parents shouldn't be surprised when they're grilled on whether Santa is real or not.
Stream Miracle on 34th Street on Disney+.
The Muppet Christmas Carol (1992)
Our third entry of Dickens' holiday classic is a musical comedy starring Michael Caine as Scrooge – and everybody's favorite puppets are nearly everyone else. Kermit plays Bob Cratchit, of course, with Miss Piggy as his wife. And Gonzo narrates – as Dickens himself.
And if you're looking for more Muppets holiday cheer,  Disney+ also has the 2008 made-for-TV special A Muppets Christmas: Letters to Santa.
How the Grinch Stole Christmas (2000)
Source: Max
This full-length feature film remake stars Jim Carrey as the titular character. It may have divided Seuss fans, particularly traditionalists, but there's no other actor who could deliver a live-action Grinch like Carrey.
Stream How the Grinch Stole Christmas on:
The Christmas Chronicles (2018)
Source: Netflix
A brother and sister stowaway in Santa's sleigh on Christmas Eve and cause it to crash land in Chicago. On top of that Santa loses his magic and the reindeer have scattered. If they can't deliver the presents in time, the world will enter a new Dark Age.
This is definitely one of the edgier family Christmas movies out there, so it's probably better for tweens and up, but it's still packed with positive messages. Kurt Russell stars as Santa Claus in this Netflix Original.
Stream The Christmas Chronicles only on:
A Merry Friggin' Christmas (2014)
You can probably tell by the title that this isn't family-friendly. The dark comedy-drama stars Robin Williams (in one of his final roles) as an estranged father who embarks on an 8-hour, Christmas present rescue mission road trip with the son who hates him.
It wasn't a hit with critics – or a lot of viewers – but if you enjoyed Four Christmases and Bad Santa, put this on when the kids have visions of sugar plums dancing in their heads.
Happiest Season (2020)
There aren't a whole lot of LGBTQ Christmas movies to choose from, so thankfully Happiest Season is a good film. This coming-out rom-com has plenty of drama as the secret romance trope gets a dash of fish-out-of-water. But who you end up cheering for might surprise you.
It's got positive messages and role models, but there's a bit of profanity and implied sex, so this is one to watch with kids 13 and older.
Love Actually (2003)
Source: DirecTV Stream
An anthology of 9 loosely connected stories, the film deal with the complexities of love at different stages of a relationship. And it all takes place in London during the weeks leading up to Christmas. The star-studded ensemble cast includes Hugh Grant, Lima Neeson, Alan Rickman, Emma Thompson, Laura Linney and Keira Knightley.
Packed with memorable moments, one stands out in particular. Long before he became the world's most famous zombie slayer in The Walking Dead, Andrew Lincoln had one the most iconic and imitated scenes in rom-com history when he professes his love on Keira Knightley's doorstep with a stack of TV cue cards.
Stream Love Actually on:
Gremlins (1984)
Source: Philo
Teenager Billy gets a strange, furry little pet "Mogwai" from his dad for Christmas. As with all mysterious things, it comes with 3 rules. Keep him out of the light, don't get him wet and – most importantly – never, ever feed him after midnight. Obviously, Billy will do all 3 before the film is over.
In a nutshell, Furbies come to life, have a midnight snack, and morph into evil, reptilian monsters. And it's got everything you need in a Christmas movie – snow, carols, decorations, christmas lights and killer presents.
Stream Gremlins on:
Die Hard (1988)
Source: Hulu
The 1988 blockbuster that turned TV actor Bruce Willis into an action hero movie star is the quintessential controversial Christmas movie. It pretty much lies at the heart of the debate.
Willis stars as NYPD cop John McClane who flies out to L.A. in hope of repairing his marriage. Unfortunately, a gang of heavily-armed criminals hijack his wife's office Christmas party on the 30th floor of the Nakatomi Plaza. Gunshots and explosions follow – but maybe that's just what he needs to jumpstart his marriage.
Stream Die Hard on:
Rare Exports: A Christmas Tale (2010)
Home Alone meets Raiders of the Lost Ark in this folk-tale-inspired Santa story.
An American corporation excavates Korvatunturi, a stout Finnish mountain best known as the home of Father Christmas. And what they unearth on Christmas Eve will change things for everyone.
With steady tension throughout, it strikes a fine balance between horror and dark comedy – all on a budget of less than $2 million. Outstanding performances and cinematography, along with a compelling screenplay and score, make this worth the watch.
Watch Rare Exports: A Christmas Tale on:
Pooka! (2018)
This "movie" is actually from Hulu's Into the Dark horror anthology series that had episodes based on different holidays. And Pooka was a Christmas hit.
An out-of-work actor gets a gig as the life-sized stuffed animal of the Christmas season's hottest toy – Pooka. But he soon develops a split personality.
It's from the producers of The Purge and Happy Death Day, which should tell you this isn't one to watch with the kids.
Enjoy a plethora of holiday films this season
We've given you our favorite holiday films to check out, but there's still so much more to watch during the season of giving. Whether you find something on this list to watch or stick to your favorite Christmas classics, you'll never run out of things to watch.
Douglas Wright • Author
Douglas Wright is a freelance writer based in Japan. A former web designer and technical writer, he left beautiful Vancouver for bustling Tokyo, where he spent a decade recruiting for software and high-tech firms. No longer commuting through the world's busiest train station, he writes fiction and a wide range of formats for clients around the world. When he gets AFK, he's either outdoors with his two boys, streaming a show with his wife, or reading a book over a French-pressed, hand-ground coffee.
Davan Hamilton • Editor
Davan Hamilton is an editor and writer based in Jacksonville, FL. Holding a degree in Interdisciplinary Studies, her writing spans a wide range, from essays on film criticism and analysis to surreal poetry. Now, she works for Flixed as an editor, continuing to ignore the list of passion projects she's accumulated. When she's not glued to her computer, you can find her building endless amounts of Lego sets, binge-reading manga, or playing with (fighting) her cat.